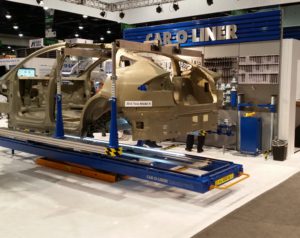 Tesla's switch to a predominantly online collision repair training program is foolhardy given increasing vehicle complexity, Tesla-certified shops said.
Granted anonymity by Repairer Driven News because of the sensitivity of the OEM relationship, Tesla-certified collision repairers — the only shops in the country able to access certain structural auto body parts — decried the change announced in a bombshell email Tuesday. For our purposes, we'll call them Shop A, Shop B, and Shop C.
Tesla did not respond to an email request for comment Thursday for our initial coverage of the change, nor did it reply to an email Tuesday seeking reaction on repairer criticism.
Tesla on Tuesday cancelled all in-person classes for aspiring certified shops and declared all collision repair training would be now performed online, while all welding testing would be handled through a partnership with I-CAR.
Tesla cited the potentially six-figure selling Tesla Model 3, which Reuters reported Monday is scheduled to start production no later than December, as a reason for the move. The OEM earlier this year pledged to add 300 more body shops.
With our growing fleet of vehicles, we have been quite busy at Tesla, as we know you all have as well. Model 3 is just around the corner and we have been making a number of significant improvements to the Body Repair Program in preparation for the increased volumes Model 3 will bring. In order to scale, we recognize the need to simplify the process of training, and reduce the complexity and cost of tooling required to repair our cars. Our tooling objective is to minimize the additional cost, beyond what our shops, already properly equipped for mainstream vehicle repair (aluminum or steel), have invested. We are designing repair procedures and requirements with these factors in mind.
Building on the past 5 years of experience, we have been able to evaluate and dramatically simplify training, and will no longer require instructor led, onsite training. We have developed online training as a more time and cost effective way to train your technicians to be approved for Tesla repairs. Online training offers many benefits not possible solely with instructor led training, such as unlimited reviewing of procedures, more frequent class offerings and updates for the network, and less time to train our whole technician population vs cycling everyone through constrained class rooms. Cost to you is greatly reduced, as weeks of lost production and travel expenses are eliminated as well.
"I think they've ruined the program, quite frankly," a manager at Shop B said. He said Tesla also had prior to this "dumbed down the equipment so much," moving away from factory-model welding equipment to what in some cases was sub-par technology for the work.
"It's lowering the bar," Shop C's owner said.
"This collision repair program may have had issues in the past, but quality and documented results were not one of them," he also wrote in an email.
The process was expensive and difficult, Shop C's owner said Monday, but the California training was a way to "learn your craft and be the best of the best." A shop which passed knew it was prepared to repair Teslas, he said.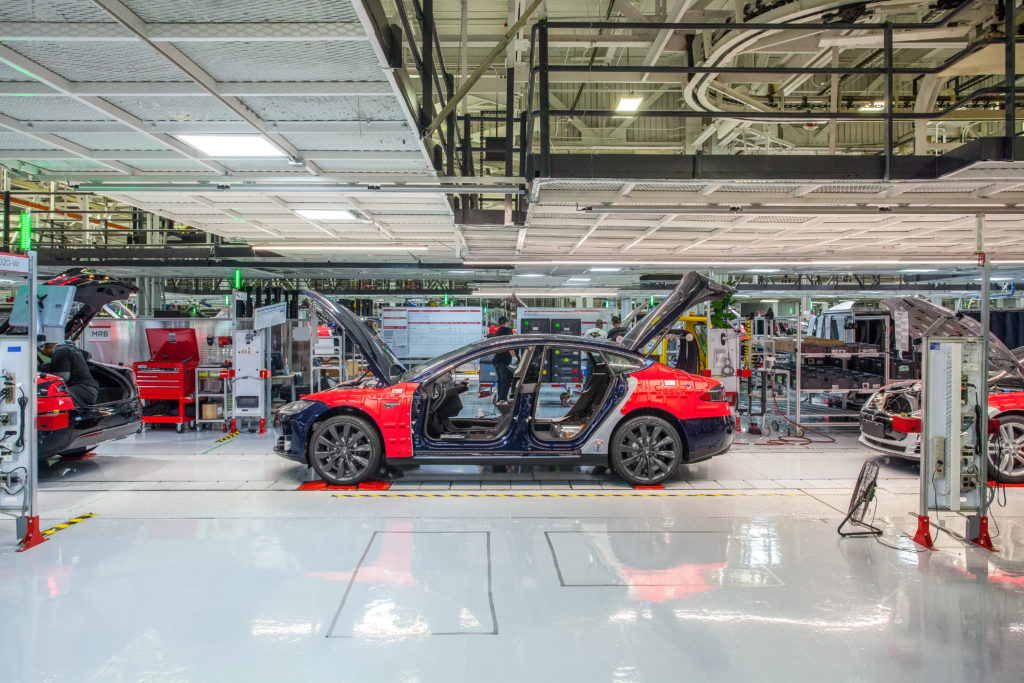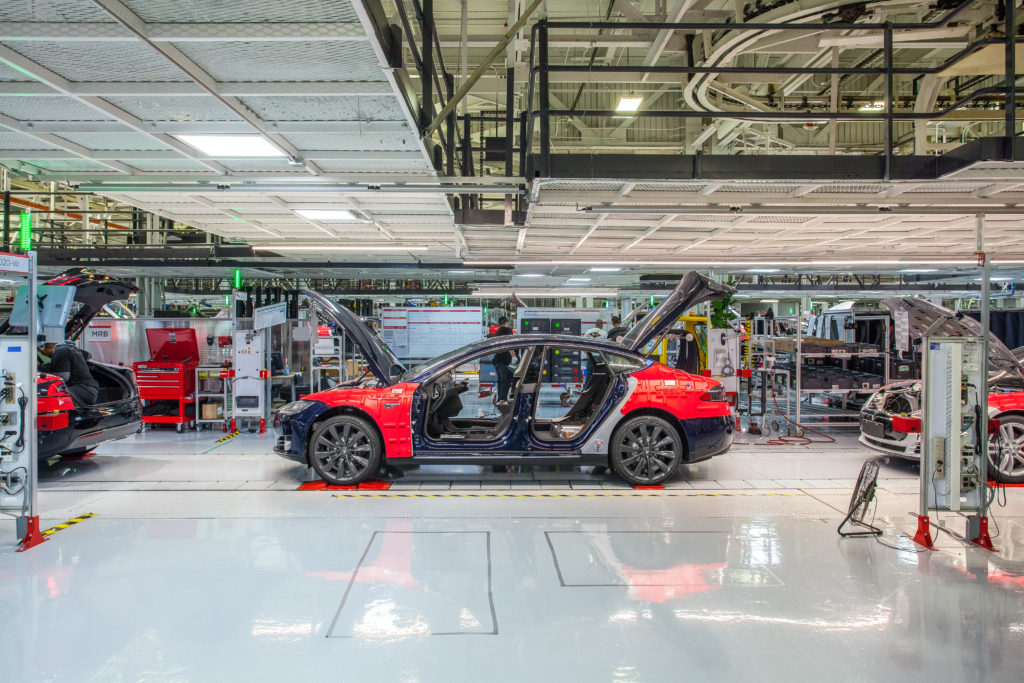 Tesla's owner-facing collision repair website boasts of the quality and rigor of its auto body shop program.
Tesla vehicles are amazing vehicles designed from the ground up to be the safest vehicles on the road. The Model S achieves a 5-star rating in all categories of the National Highway Traffic Safety Administration (NHTSA) crash test and an Euro NCAP 5-Star Safety Rating. Tesla vehicle body structure design incorporates the best in advanced structural aluminum casting, extrusion and stamped panel technology used in combination with the latest aluminum welding and adhesive bonding technology. However Accidents can happen and the network of Tesla Approved Body Shops have been factory trained and equipped to rebuild Tesla vehicles to the original vehicle specifications for structural integrity and quality of finish.
We demand the highest standards from our Approved Body Shop Network through rigorous training and assessment of all the technicians that will work on your vehicle. Their aluminum welding capability is evaluated to ensure all safety critical welded joints can be guaranteed to meet our OEM specifications along with the adhesive and mechanical jointing technology used in the construction of your Tesla vehicle. The repair of your Roadster is also fully supported by the Approved Body Shop network.
The Tesla Approved Body Shop Network is monitored and supported by Tesla Body Repair Program team personnel, working together to ensure you can continue to enjoy your Tesla vehicle.
'More complex'
The Model 3 reportedly will use a mix of aluminum, steel and composites to balance cost and function, though this hasn't formally been confirmed to us by Tesla.
However, the owner of Shop A said mixed-materials construction might be cheaper to produce, but it could actually be more complicated to repair. When working with predominantly aluminum vehicles like the Model S and X, it's "all one material" — a shop can work with it in a dedicated area, he said.
Mixing steel and aluminum in a unibody like the Cadillac CT6 or Audi A8 means dedicated sets of tools and moving the vehicle between separate work areas to prevent galvanic corrosion, Shop A's owner said. A shop and factory must use nontraditional joining methods; Audi plans 14 in the factory for the A8, and General Motors has told shops barely any welding will occur during collision repair of the CT6.
"This is getting more and more complex, not getting less complicated," Shop A's owner said.
"It seems very odd that with Tesla who pioneered and had one the best OEM programs on the market, would simply stop OEM instructor lead training?" Shop C's owner agreed in an email. "Look at other OEM's. More and more are going down the path of in-house instructor lead training because vehicles ARE so advanced that without it, it would be almost impossible to repair them correctly."
Shop A's owner said the original creators of the Tesla certified repair program were "all long gone," and theorized that the move was the work of nonrepairers who thought they could "commoditize this repair process."
He vowed to quit the program if "all the monkeys in the zoo" were allowed to join.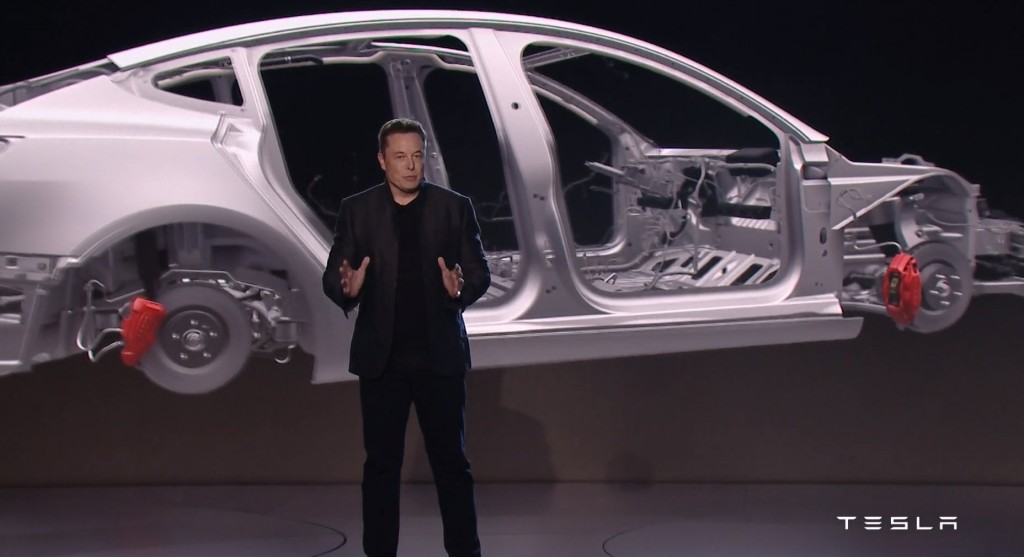 'Watching it on TV'
Both he and the Shop B manager criticized the notion of online training.
"How can you certify anything from watching it on TV?" Shop B's manager said.
Research by the Collision Industry Conference Education Committee released a day after Tesla's announcement found online training to be less preferable to in-person training, and heavily Web-based I-CAR in November said it was working to be more hands-on.
Shop B's manager said online training paled to hands-on training, when technicians can be "learning all the nuances" by touching the actual vehicle.
"That's training," he said.
Shop A said online certification coursework would "water it down" and predicted technicians would disregard Tesla structural repair procedures — such as no pulling frame rails or restrictions or sectioning.
Asked why technicians trained online wouldn't hear the same restrictions, Shop A's owner suggested they wouldn't sink in or be grasped to the same degree.
"The actual technicians are visual people," he said.
When Shop A's owner attended Tesla training, he noted that he would pull down repair procedures, but there'd be "always multiple questions." These could be asked in-person of the instructor, he said.
Without the ability to follow-up with an instructor, the technician will draw their own conclusions on an unclear step — "right, wrong or indifferent," according to Shop A's owner. He predicted some shops would just repair based on an estimate written by an uneducated adjuster as though the vehicle were all steel.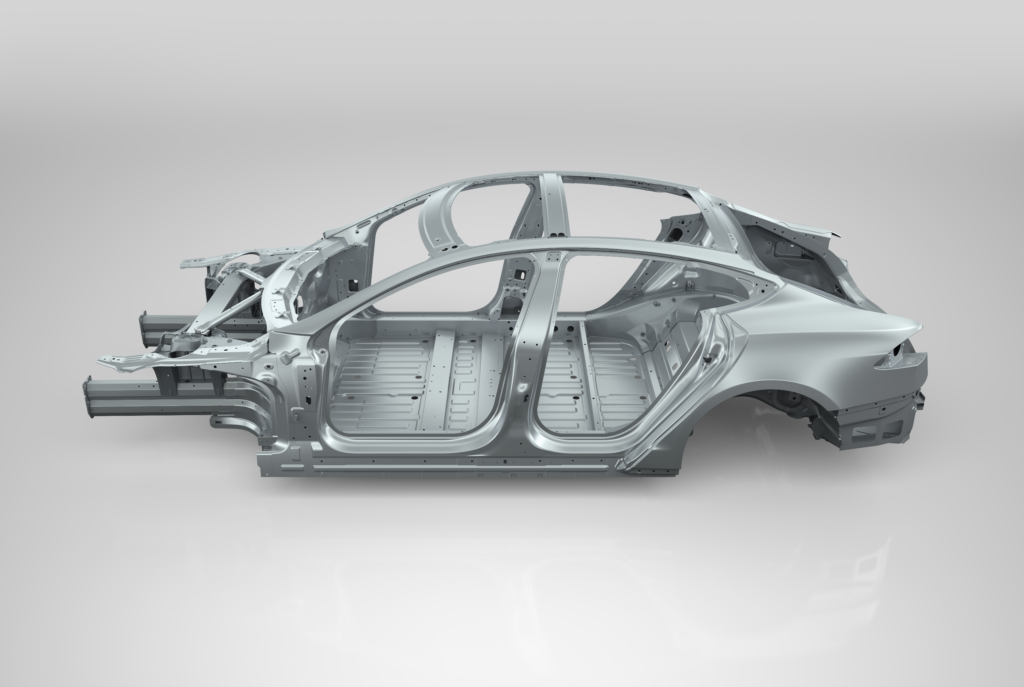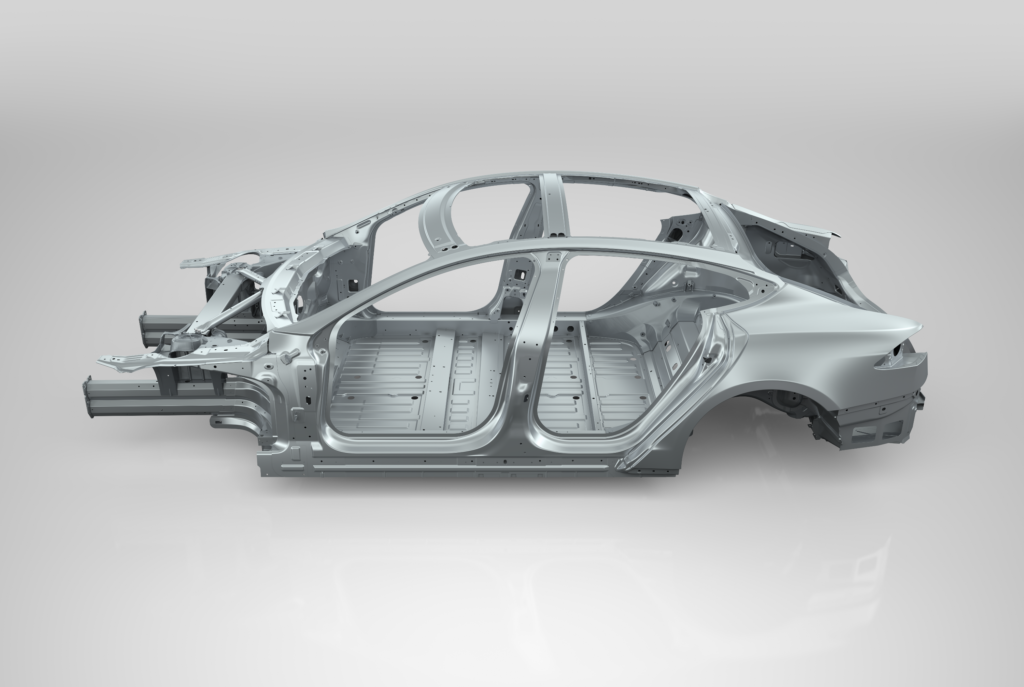 Few hedges
Like other OEMs, Tesla has a hotline through which a stuck technician can ask a question. However, Shop A's owner said Tesla's staff on the other end were unprepared for the highly technical questions being asked of them — another point in favor of the prior training format.
Unlike other luxury OEMs, Tesla appears to lack the fail-safe of surprise shop inspections to verify a certified collision repairer is even following Tesla repair procedures or using the equipment required Tesla. Audi, in contrast, will appear unannounced and boot shops for noncompliance.
"I've never been inspected by Tesla," Shop A's owner said. Shop B's manager concurred.
Should Teslas repaired by shops added under the new online model receive a reinspection from another collision repairer, "they're going to open up all the skeletons," Shop A's owner said.
'Zero input'
Unfortunately, Tesla's collision repairers have not been offered any formal details regarding the vehicle aside from the publicity images, according to Shop A's owner — even though they'll have to fix the car should an customer crash it upon delivery in September.
Nor did the company consult Tesla certified shops for input prior to enacting the change, he and Shop C's owner said.
"First of all, Tesla asked for zero input for their certified shops," Shop C's owner wrote. "They did this without any thought of asking our option or about our investment?"
Originally, the company had even planned an to create an advisory program of veteran Tesla-certified collision repairers, Shop A's owner said.
"They never did that," he said.  It was silence from Tesla, and "all of a sudden, this email blast," he said.
More information:
"Tesla's big Model 3 bet rides on risky assembly line strategy"
Reuters, April 24, 2017
Tesla email to certified shops
Tesla, April 18, 2017
Images:
A Tesla Model X body-in-white sites at the Car-O-Liner booth at SEMA 2016. (John Huetter/Repairer Driven News)
Tesla's Fremont, Calif., factory is shown in this image uploaded in 2015. (Provided by Tesla)
This screenshot from Tesla video shows a rendering of the Tesla Model 3 body-in-white behind CEO Elon Musk. (Screenshot from Tesla video)
The body-in-white of a Tesla Model S is shown in this image uploaded in 2013. (Provided by Tesla)
Share This: