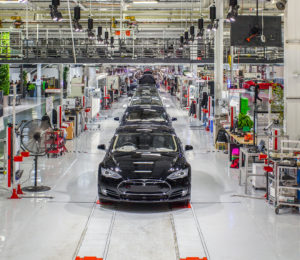 Despite Tesla making it more convenient for auto body shops to obtain OEM collision repair certification, external issues like Tesla's parts management and insurer behavior might continue to create delays for customers, repairers said Monday.
Tesla cited the upcoming mass-market Model 3 — which might sell into six figures — as the impetus for switching its collision repair certification training from in-person in California to online and outsourcing its welding vetting to I-CAR.
"Model 3 is just around the corner and we have been making a number of significant improvements to the Body Repair Program in preparation for the increased volumes Model 3 will bring," Tesla wrote to shops on Tuesday. "In order to scale, we recognize the need to simplify the process of training, and reduce the complexity and cost of tooling required to repair our cars. Our tooling objective is to minimize the additional cost, beyond what our shops, already properly equipped for mainstream vehicle repair (aluminum or steel), have invested. We are designing repair procedures and requirements with these factors in mind."
But the additional shops might not ease repair times — which in March became a high-profile issue following a post by a Motley Fool contributor.
Writer Evan Niu, who says he invested in Tesla back in 2011, briefly worked for Tesla in 2016 and was a Tesla fan prior to the experience, described "nearly eight months" of waiting for repairs on a rear-ended Tesla Model S. According to him, the issue was largely due to Tesla's parts slowness and lack of ownership of the issue.
Global sales and service President Jon McNeil on the Tesla Motors Club forum subsequently blamed the collision repairer for the delay, said Tesla staff would "personally manage each car on behalf of our customers that are in 3rd party body shops," add 300 shops "over the next few weeks" and dump "poor performing shops" from the network.
The question here is whether delays are caused by unorganized or slow collision repairers, too few shops in Tesla's certified network, or the OEM itself.
Granted anonymity by Repairer Driven News because of the sensitivity of the OEM relationship, Tesla-certified collision repairers — the only shops in the country able to access certain structural auto body parts — said Tesla still has a problem getting the right components to shops.
Tesla had not responded Thursday to a request for comment.
Parts
The owner of one certified collision repair facility, which we'll call Shop A, described Tesla's parts distribution as "dysfunctional."
Parts numbers were inaccurate within AudaExplore, which Tesla requires for its estimates, Shop A's owner said. (Tesla in its email to shops Tuesday wrote it will expand its estimating service offerings but didn't elaborate.) Unlike nonstructural Tesla repairers, which don't require certification and can order bolt-on parts from local Tesla dealerships, the certified shops entrusted with more complex repairs and restricted parts "don't get that privilege," he said.
The warehouse's competence was "minimal at best," Shop A's owner said. He said the Tesla staff "will mix orders" and send incorrect parts (though he said part accuracy had recently slightly improved) fail to send invoices, and sometimes send incomplete orders.
Shop A's owner said it requires "a lot more intense labor" from a shop to ensure all the parts received apply to the correct Tesla, and he had to increase parts staffing to compensate for Tesla's flaws.
Other times, it just takes a long time to get a part, such as a Tesla sitting in Shop A for weeks awaiting restricted frame rails. "There's shortages," its owner said.
The car must sit, taking up bay space — you can't stick a disassembled Tesla outside — and racking up storage and rental car fees for a carrier.
The OEM only bills shops for parts quarterly and changes parts prices within that time, according to Shop A, which means a repair file can't be closed for up to three months because the price at the billing date "usually is different" from that on the order date.
"Administratively, it's just a nightmare," Shop A's owner said.
Shop B's manager told a similar story. "Parts is still a huge obstacle," he said, describing the problem as reoccurring on every Tesla. If the order isn't perfect, "that could delay us two weeks," he said.
Ordering from General Motors, "you'd have it the next day" or the day after, he said.
"It just paralyzes you," Shop B's manager said.
Tesla could add all the shops it wants, and these parts issue could delay Tesla repairs and boost severity (unless incompetent or irresponsible shops attempt to repair replace-only parts). If that's the case, customers get the worst of both worlds — improper repairs through laxer training from a network which still has long repair delays.
The problem with Tesla scapegoating shops and depicting this move as a solution is that it's easily exposed by any shop with decent documentation.
"We can obviously prove all the way through" when parts delays are on Tesla's end, Shop B's manager said.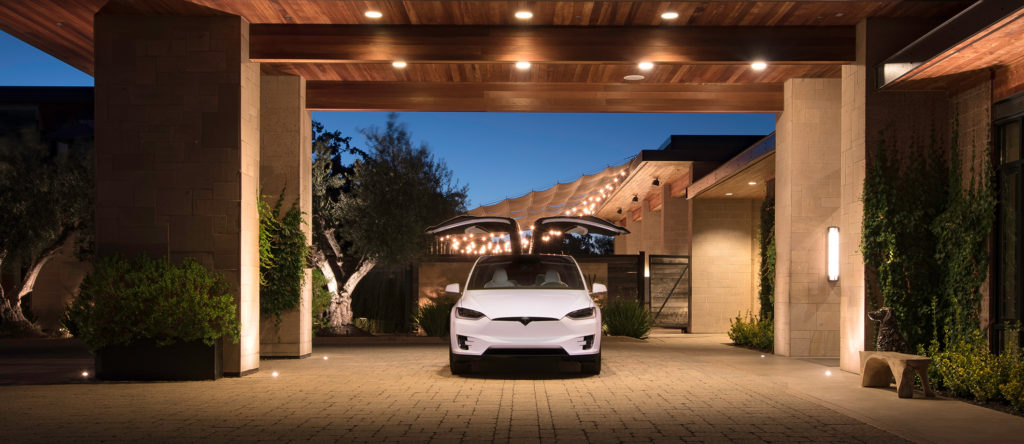 Barriers to entry
Even with cheaper training, Tesla might not even get as many takers as it hopes. Shops uncertified for luxury repairs or mainstream aluminum and mixed-material repairs might lack the equipment necessary to join the program without spending tens of thousands of dollars and having the invoices to prove it to Tesla. The OEM has spoken of opening up more equipment options, but certain major capital expenses (for example, an expensive battery table) seem to be unavoidable unless Tesla seriously lowers its standards.
"They're still not going to get people," Shop A's owner predicted. High-volume, insurance focused direct repair program shops are "shying away from it" now, he said.
Tesla and its shops also can't control delays by carriers.
"You're dealing with absolutely novice, inept insurance adjusters," Shop A's owner said. They write incomplete estimates or think the aluminum, partially autonomous Model S and Xs can be repaired like steel cars, he said.
"That complicates our negotiations," he said. Such conflicts add more time and cost to the repair process.
Shop A's owner described appraisal clause-invoked Teslas with five-figure differences between the carrier's estimate and the shop's. "They're huge," he said of the gaps.
An insurer might write a 75-line estimate compared to a shop's 500-line document, according to Shop A.
"They don't include the rivets, they don't include the weld bonds," he said.
The carriers can't receive parts catalogues, further complicating the estimating process, he said.
More information:
Tesla email to certified shops
Tesla, April 18, 2017
"Repairing My Tesla Model S Has Been an Utter Nightmare — and It's Mostly Tesla's Fault"
Evan Niu in the Motley Fool, March 7, 2017
"Motley Fool story – Tesla Replacement Part Delays"
Tesla Motors Club, March 7, 2017
Images:
Tesla's Fremont, Calif., factory is shown in this image uploaded in 2015. (Provided by Tesla)
Robots work on aluminum Tesla Model Ss in this image provided in 2012. (Provided by Tesla)
A Tesla Model X is shown in this 2016 image from Tesla. (Provided by Tesla)
Share This: