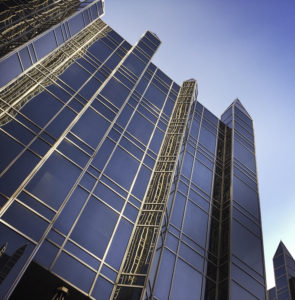 Sweetening the deal by more than $4 billion, PPG on Monday announced it had offered AkzoNobel about $28.8 billion to buy the company.
The Pittsburgh-based coatings company indicated its $103.77-a-share offer (based on the $1.0726 April 21 exchange rate) might be its last.
"We are extending this one last invitation to you and the AkzoNobel boards to reconsider your stance and to engage with us on creating extraordinary value and benefits for all of AkzoNobel's stakeholders," PPG Chairman and CEO Michael McGarry wrote to AkzoNobel on Monday.
"Our revised proposal represents a second increase in price along with significant and highly-specific commitments that we are confident AkzoNobel's stakeholders will find compelling. We stand ready to work with you expeditiously to complete a targeted due diligence review and to negotiate a definitive agreement for the combination."
Netherlands-based AkzoNobel said it'd think about it, which was a milder response than had been made to other unsolicited PPG offers. PPG has been publicly gunning hard for AkzoNobel since March.
"Akzo Nobel N.V. (AkzoNobel) confirms today it has received a third unsolicited and conditional proposal from PPG for all outstanding share capital of the company," it said in a statement. "In accordance with its fiduciary duties and acting under the Dutch governance code the Board of Management and Supervisory Board of AkzoNobel will carefully review and consider this proposal."
PPG said it was offering a better deal than stockholders would get under an AkzoNobel plan announced April 19.
In that proposal, AkzoNobel planned to spin off its speciality chemicals segment, boost its dividend 50 percent and pay about another $1.07 billion worth of special dividends in November (based on the $1.0726/euro April 21 exchange rate used by PPG), a sign of "confidence in the planned separation."
"The industry-leading performance and outlook of our Specialty Chemicals business gives us the confidence to return proceeds to shareholders in advance of the separation," CEO Ton Büchner said in a statement. "In addition, we see extensive growth momentum in our Paints and Coatings business, which we expect to keep growing faster than market rates, allowing us to improve our long-term financial guidance.
AkzoNobel also expected about $107 million in increased earnings before interest and taxes over 2016.
PPG said investors weren't blown away by AkzoNobel's plan.
"As evidenced by the decline in AkzoNobel's stock price since its investor update, the capital markets have not recognized any additional value from its new standalone plan, including the enhanced regular dividend and special dividend that AkzoNobel has proposed for 2017," PPG wrote in a news release.
"One of the more notable risks of AkzoNobel's new standalone plan is that it creates two smaller, unproven standalone companies with uncertain market valuations and substantial risks for reaching its 2020 guidance, especially given many of the annual targets that AkzoNobel has identified have not been achieved previously. AkzoNobel's standalone plan also will require substantial restructuring; potentially decreases free cash flow, putting future and accelerated growth plans of the demerged companies at risk; and could require a regulatory review that would extend the timeline and create uncertainty."
PPG promised that the post-merger company "will emphasize many of AkzoNobel's brands going forward, including, among others, the world recognized Dulux, Sikkens and International Paint brands."
Its letter to AkzoNobel said the combined corporation would have "an impressive portfolio of flagship technologies and brands, including combining PPG's electrocoat, compact process, waterborne and light-weighting technologies with AkzoNobel's advances in sustainable formulations and practices and its global Dulux, Sikkens and International Paint brands."
PPG also offered to sweeten the deal with a "significant reverse break-up fee" to show how sure it was that the merger would pass antitrust regulators.
More information:
"PPG submits revised proposal to AkzoNobel to combine companies"
PPG, April 24, 2017
PPG, April 24, 2017
AkzoNobel, April 24, 2017
"The future of AkzoNobel" portal
Featured image: PPG's headquarters in Pittsburgh, Pa., is shown in 2016. (bgwalker/iStock)
Share This: