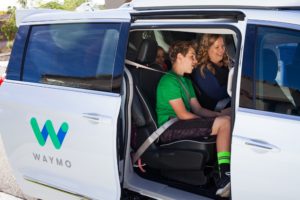 Phoenix-area residents can apply for free rides in one of Google's self-driving Chrysler Pacificas — another move that hastens the rise of autonomous technology that seems likely to eat into collision repair business.
The "early rider" program joins efforts like the self-driving Ubers in Pittsburgh, Volvo's Drive Me project in Sweden, and Tesla's turning its entire consumer base into Autopilot guinea pigs. Such testing goes beyond traditional self-driving car research by adding the variable of how real people actually use cars; it also could help make the technology feel more familiar and less of a leap to consumers. Both of these seem likely to advance the technology.
"We'll learn things like where people want to go in a self-driving car, how they communicate with our vehicles, and what information and controls they want to see inside," Waymo (Google's irritating name for its self-driving car arm) CEO John Krafcik wrote Monday.
On Monday, Krafcik announced that the company would add 500 self-driving Pacificas to the 100 already on the road and chauffeur Phoenix, Chandler, Gilbert, Mesa and Tempe residents around the area.
"Rather than offering people one or two rides, the goal of this program is to give participants access to our fleet every day, at any time, to go anywhere within an area that's about twice the size of San Francisco," Krafcik wrote.
This could be a particular boon for lower-income families, the elderly or the disabled who would otherwise lack "mobility" aside from using inconvenient public transportation or more expensive human drivers.
A longer-term version of the project as well as the eventual development of self-driving cars also could help poorer residents commute to better jobs — a major economic development blessing. See some discussion of the issue in this 2015 New York Times report, as well as this comment particularly applicable to this story: "Commuting is not just about time wasted. Every summer thousands upon thousands of poor folks in Phoenix wait at bus stops in 115 degree weather. Most commuters transfer at least once."
"We're looking to learn from people with diverse transportation needs, and we welcome residents of all backgrounds," Google wrote in an FAQ. "… Our goal is to give our early riders everyday access to our vehicles, and we encourage you to take rides as frequently as possible."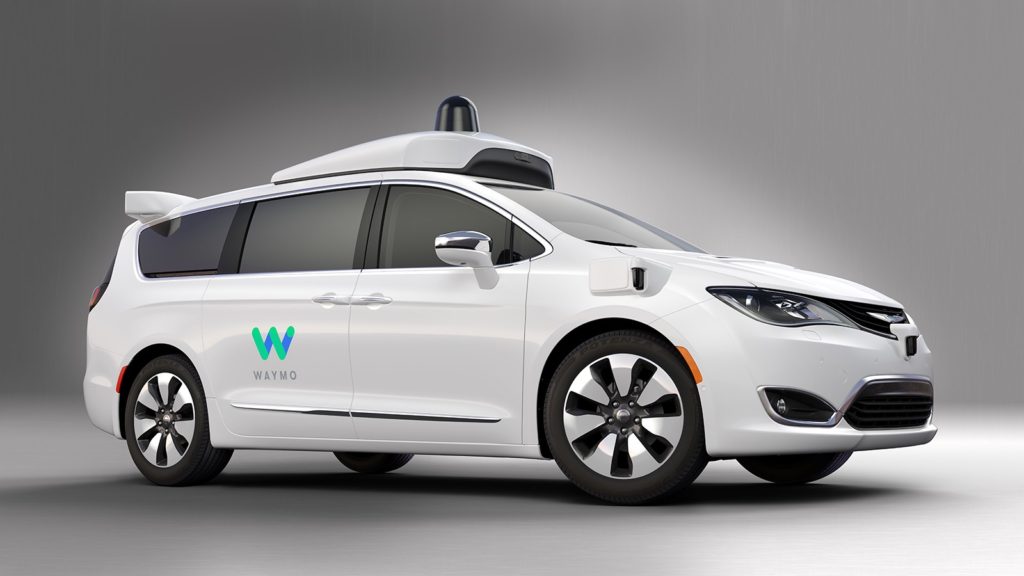 The self-driving Pacificas will continue to have a human operator inside in case the artificial intelligence can't handle a particular situation.
In December, Google announced that the 100 original Pacificas had more than 200 hours of "extreme-weather testing," including in California, Arizona, and Michigan.
The technology aboard should give repairers a sense of the kind of equipment which will have to be calibrated on self-driving cars — and potentially which could be clipped by collisions or catastrophic damage, keeping shops of the future in business. Of course, while it's a large and bulky target now, technology has a way of shrinking, as shown on Ford's small lidar PUCKs and NVIDIA's smaller self-driving vehicle brain.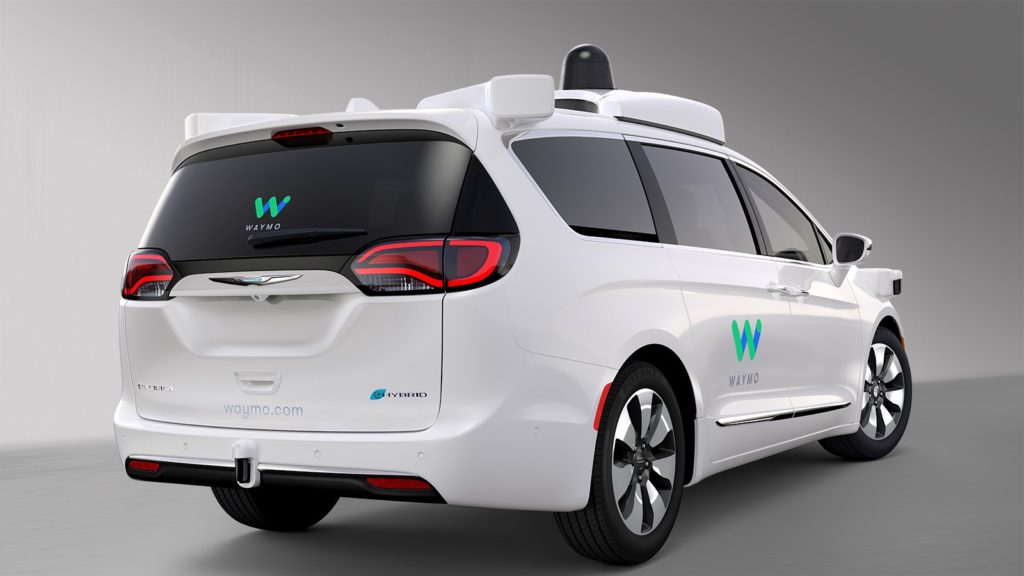 More information:
"A first look at our Waymo fully self-driving Chrysler Pacifica Hybrid minivans"
John Krafcik, Waymo, via Medium, Dec. 19, 2016
"Apply to be part of Waymo's early rider program"
John Krafcik, Waymo, via Medium, April 24, 2017
Featured images: Phoenix-area residents can apply for free rides in one of Google's self-driving Chrysler Pacificas — another move that hastens the rise of autonomous technology that seems likely to eat into collision repair business. (Provided by Google/Waymo)
Share This: