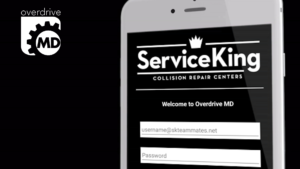 Service King's new Overdrive MD app saves a technician from having to constantly leave their bay to seek supplements, update delivery times, or look up repair procedures, the company said.
"It really is about technician dexterity," Derek Kramer, Service King chief information officer, said in an interview last week, shortly after the company formally announced the app April 18.
Typically, a collision repair shop has a "digital divide" where the production floor stays analog while the front office is digital, Kramer said. A tech must walk to the front of the shop to find someone who can add a supplement to the estimate or order an additional part. Technicians must also leave their bay to look up repair procedures on a computer housed elsewhere on the shop floor or find someone to provide them with that information.
It's all about "how many steps they have to take from their stall," Kramer said.
Details like parts delivery status and approval to proceed with a repair weren't easily available to mechanics, body technicians and painters either, Service King President Jeff McFadden said.
"They've been a little bit in the dark," he said. "… They want to have the same information."
Technicians will tell you "they're not as productive" because of time spent looking for someone to convey information or provide authorization, McFadden said.
And if you think about it, every six minutes spent tracking down and communicating such information through traditional means is 0.1 hours in additional cycle time or piece-rate revenue lost.
Think of how much a white-collar employee would hate a "barbaric" world without emails, where communication was restricted to the less productive means of pay phones and pagers, McFadden said.
Yet the inefficiency of the divide between technicians and the necessary personnel and software elsewhere in the building was "generic in the collision world," he said.
McFadden also said he hated the idea of an artificial divide between the front and back of a shop, and the app was about breaking down that barrier to become "one shop, one facility, one company."
To address these issues, such communication, information and capabilities have been packaged into Overdrive MD, along with the ability to submit photos related to the repair and even receive more mundane information like companywide notifications of benefit enrollment. (The ALLDATA incorporation technically hasn't been completed yet, but it's in the works.)
"The application's patented technology allows technicians to securely and visually document vehicle data for insurance carriers, communicate directly with service advisors and managers, request additional parts orders, view manufacturer repair procedures and view key individual and location quality scores," Service King wrote in a news release.
Asked why technicians couldn't perform these tasks or communicate like this on their phone anyway (ALLDATA, for example, has an app), Kramer said the goal was to avoid a "choppy experience" of a technician jumping from app to app to get the job done. (Having it all integrated also likely helps from Service King's record-keeping perspective.)
Service King has its own proprietary shop management system, which could therefore be modified to instill Overdrive with these capabilities — and add new ones, according to McFadden.
"Our technicians now have the entire industry in the palm of their hand," Kramer said in a statement in the April 18 release announcing the app. "We believe information is powerful. By making that information accessible to our teammates, we are going to have some of the most empowered technicians anywhere in the industry."
Asked if the company foresaw any issues with CCC Secure Share because of the information passing between Overdrive and other software, Kramer and McFadden declined to comment.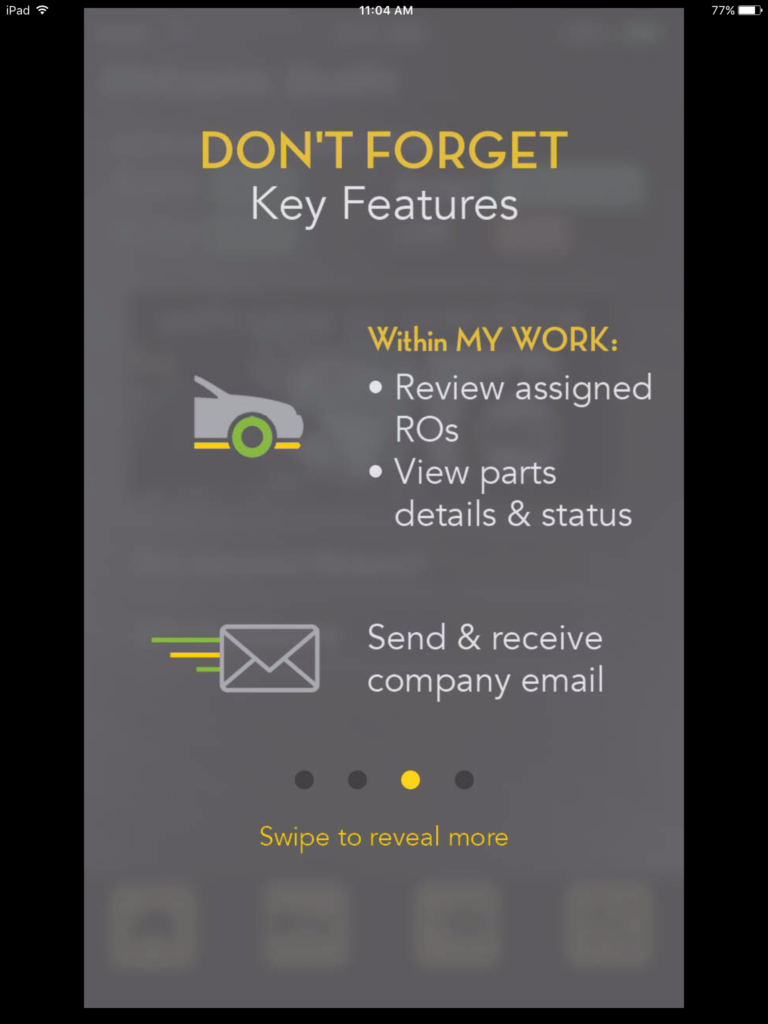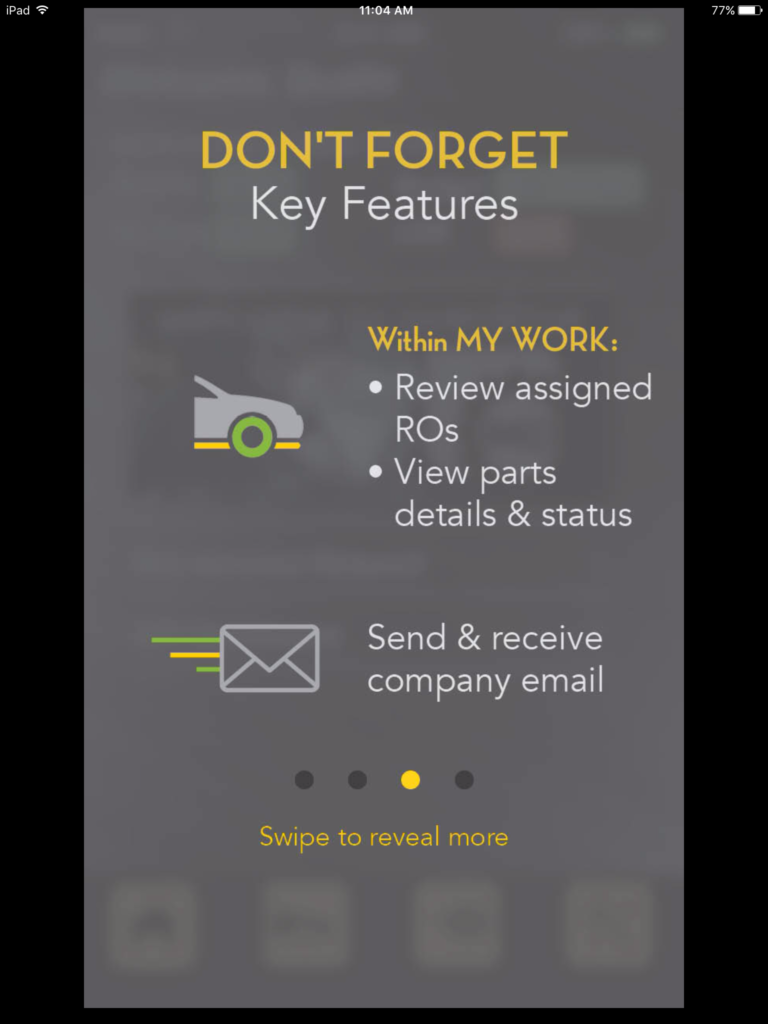 Inspired by a technician
Overdrive itself was inspired by a technician, McFadden said.
Originally, a Service King team had proposed and planned a sort of digital board "rally point" with a feed of repair details and shop indicators like service and quality. A shop could gather around it and discuss the information displayed.
Service King brought in 10 techs from Dallas for input on that technological initiative. One technician asked why he would walk over to the board when he had a smartphone. Why not put the capability in his hand?
"We all looked at each other and said, 'All right, back to the drawing board,'" McFadden said.
"That's the humble nature of Service King," he said — a technician's input had real weight.
Ultimately, the software will better connect the consumer to the repair as well, McFadden said.
Say a customer asks a service adviser about the status of their repair. Rather than having to wait for the adviser to track down the technician and receive an update, a technician could just leave that detail in Overdrive and the adviser can answer in "near real-time," Kramer said.
The adviser could also pull up the most recent images of the vehicle uploaded by the technician — in the past, such photos were taken by an adviser — for an additional level of detail.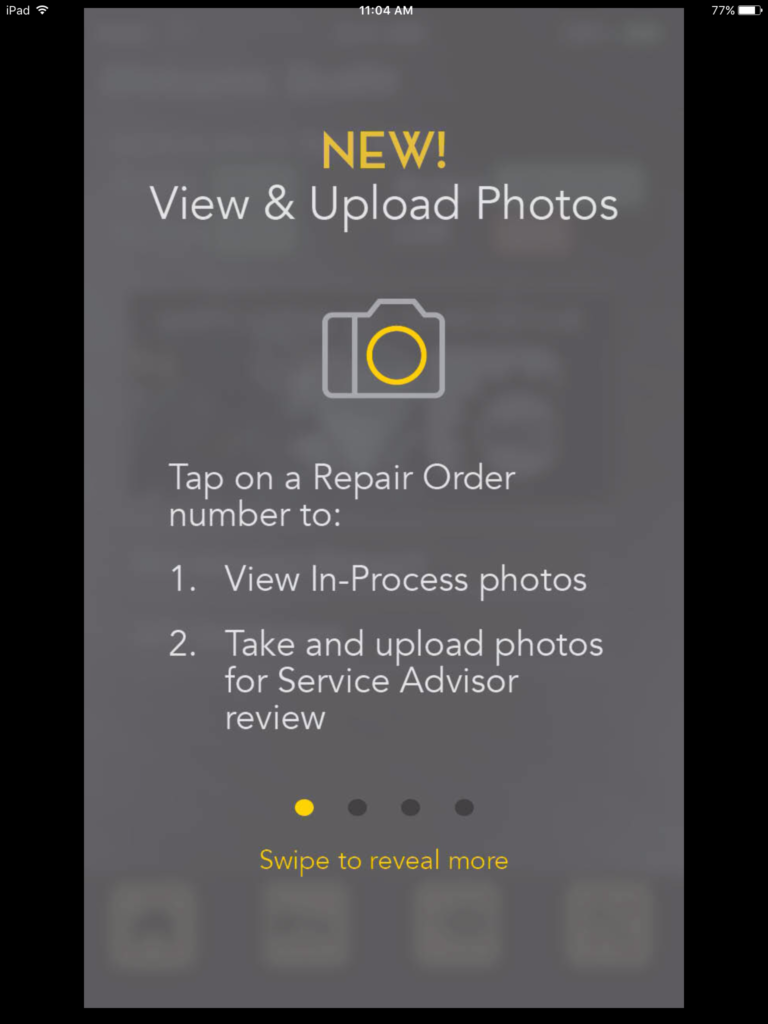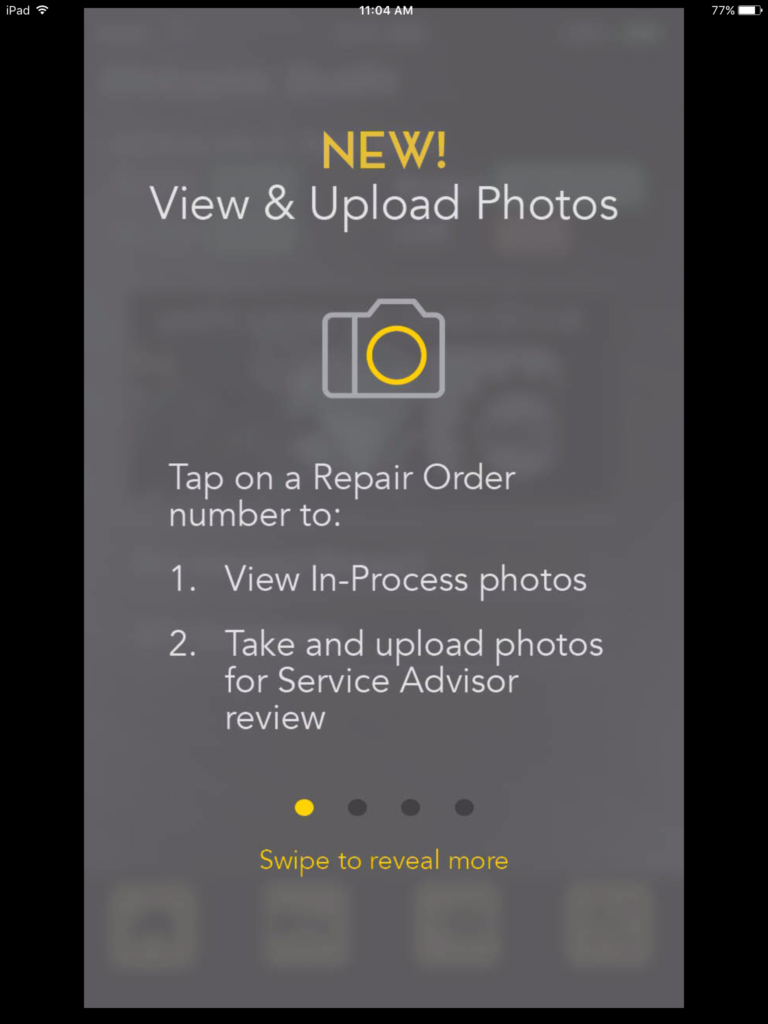 The same applies for an insurer — the technician could point out additional damage and submit photos, and the service adviser could see this and communicate it to a carrier.
Rollout
Nobody is forcing technicians to use the app. They may still track down a colleague on foot, or access repair procedures at the shop floor kiosk the way they do today.
"One size doesn't fit all," McFadden said. "… We're not abandoning anything."
The most important thing is to "protect the integrity of the repair," no matter how this is accomplished, he said.
However, "the adoption rate has been good," McFadden said, and Kramer said that "you see usage on it" from techs at every Service King that has received the app so far.
Service King expects the app to be rolled out companywide by the end of summer, and Kramer anticipated a "critical mass" of 100 shops of Service King's 318 online by the end of May.
Asked about any visible cycle time reductions because of the app — those 0.1 hours might add up, after all, — Kramer said the company should have a better idea of such results upon hitting "critical mass."
So far, the reviews have been "fabulous," Kramer said. A technician in Phoenix even used the app to email CEO Chris Abraham that he liked the software, an interaction Kramer called a "eye-opening" example of its potential.
Kramer noted that the app also has a feedback button, through wihich technicians can suggest "It would be great if it did X." Technicians are already giving feedback, and because Service King has its own proprietary management system, it can build in upgrades technicians suggest whenever the company wishes.
"It is theirs," Kramer said.
McFadden said the app also allows technicians to report equipment that needs repairs or calibration.
The app works on both Android and iOS smartphones and tablets, and Service King is developing a version for Windows Mobile as well.
More information:
"Service King Launches Patented Mobile App Transforming Vehicle Repair Process"
Service King, April 18, 2017
Images:
This promotional image from Service King highlights the Overdrive MD app. (Provided by Service King)
The Service King Overdrive tablet app describes some of its features upon startup. (Screenshot of Service King Overdrive app)
The Service King Overdrive tablet app lets technicians upload photos. (Screenshot of Service King Overdrive app)
Share This: