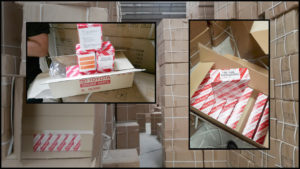 Warning that counterfeiters were "out of control," the Federal Chamber of Automotive Industries' "Genuine is Best" campaign announced late last month that 100,000 allegedly counterfeit vehicle parts had been seized in the United Arab Emirates.
The counterfeit parts were worth $2.03 million and included fake brake pads as well as oil and air filters and head gasket kits, according to the FCAI, the Australian equivalent of the Alliance of Automobile Manufacturers.
"This is the second colossal seizure we have seen in the UAE this year," FCAI Chief Executive Tony Weber said in a statement. "Counterfeits are often produced using inferior production techniques and inferior materials, and as a result are extremely dangerous."
Al-Futtaim, the exclusive distributor of Hino, Lexus and Toyota trucks, played a key role in the investigation, tracing the path of a Chinese trader and working with authorities, according to FCAI.
Nationwide Research Group Director Craig Douglas, a veteran automotive counterfeit investigator, thinks some UAE counterfeits are ultimately headed to Australia, according to FCAI. Other busts in Africa suggest "a global counterfeit conspiracy," according to the trade group.
"Where are these all going? This is 600,000 car parts in less than three months," Douglas said in a statement.
"The sheer volume of parts is too large for the UAE or African markets, and they aren't manufacturing the products in those countries," he also said.
Weber said millions worth of counterfeits had been seized over the past year.
"It's an international trade that has been estimated to be worth US$20 billion a year," Weber said in a statement.
Douglas said counterfeiters "are extremely cunning."
"The differences in the packaging are minute and they have gone to a lot of trouble to replicate the appearance of genuine parts," he also said. "The level of external replication is quite incredible. We are only catching them on spelling mistakes. We have to cut up the products to tell the difference.
The Genuine is Best initiative has offered a means of reporting counterfeits, backed up by the Australian Department of Immigration and Border Protection.
"While public reporting will help curb the problem, there is no substitute for awareness," Weber said in a statement. "If you suspect a car part is a fake it probably is, and we urge you to report it."
He encouraged consumers to only buy new OEM parts.
Counterfeiting would have ramifications for the American aftermarket should counterfeiters manage to feed into the collision repair supply chain.
It seems as though the most likely path would be through the growing trend of "Opt-OE" parts — components which aren't necessarily sold through an OEM's traditional means but purporting to be surplus or blemished factory parts.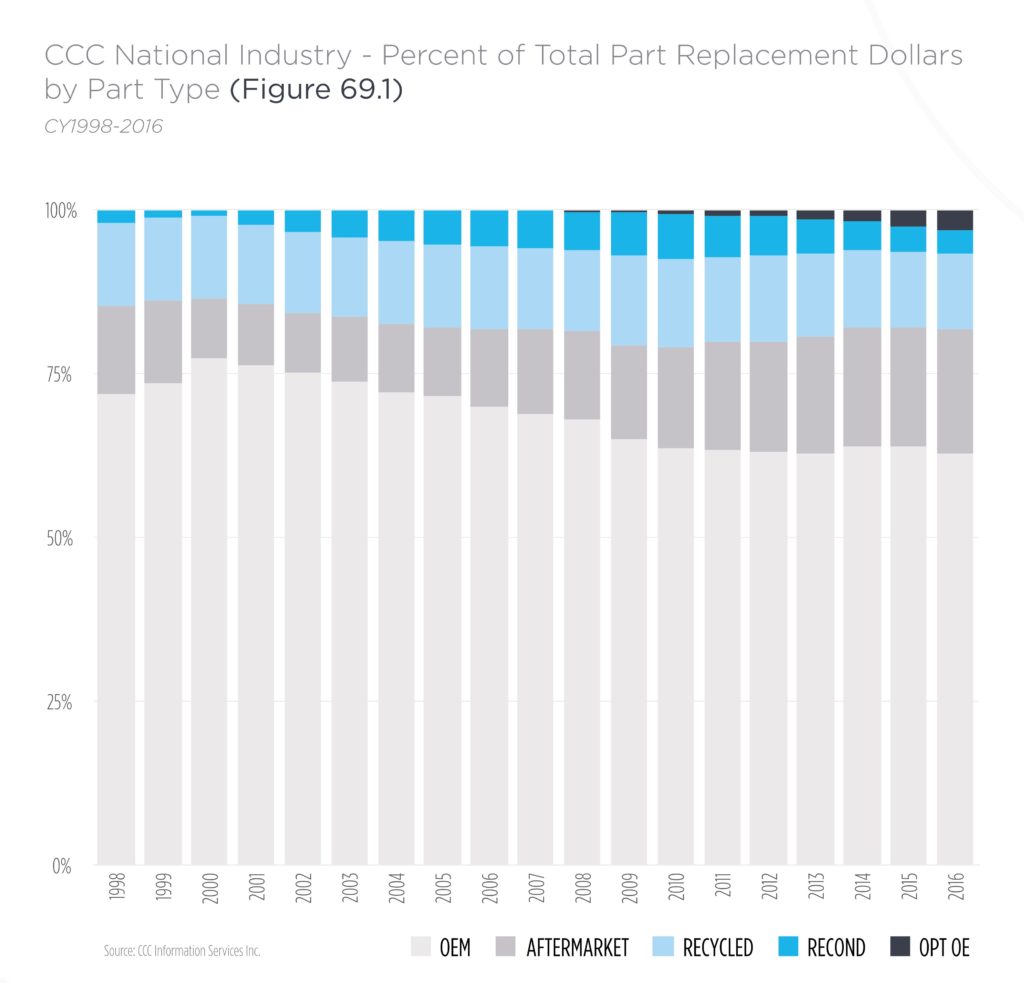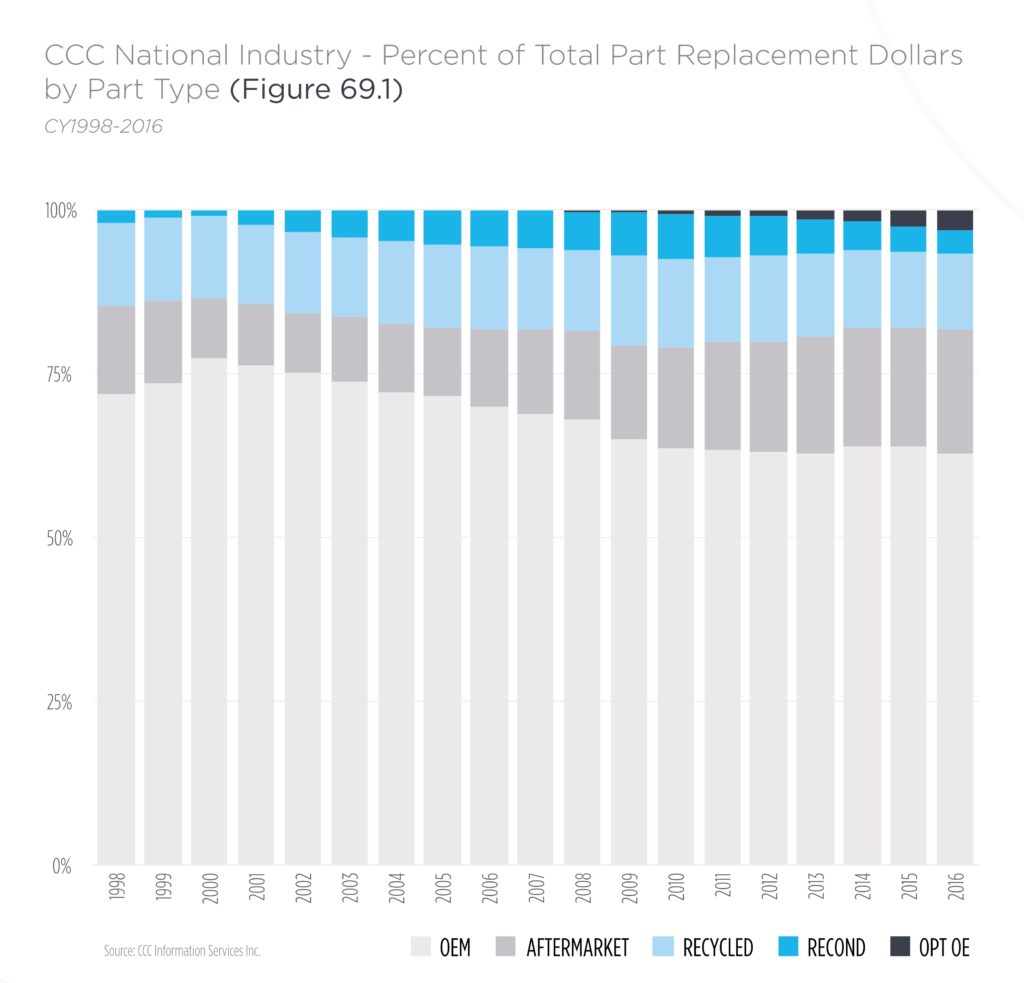 More information:
"NEW SEIZURE SHOWS COUNTERFEIT IS OUT OF CONTROL"
Federal Chamber of Automotive Industries, April 26, 2017
Report potential Australian counterfeit parts
Images:
The Federal Chamber of Automotive Industries provided these images of alleged counterfeit parts seized in the United Arab Emirates. (Provided by FCAI)
CCC data indicates an uptick in parts other than new OEM components being used in collision repair in 2016. (Provided by CCC)
Share This: