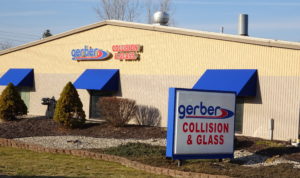 Gerber parent company Boyd on Monday finally used some of its "dry powder," announcing it would spend $143.79 million ($193.6 million Canadian) on Canadian collision repair chain Assured Automotive.
The Boyd Group will pay $108.51 million in cash and $35.28 million in stock for the 68-location chain, "more than doubling Boyd's current Canadian footprint," according to a news release. These 68 facilities include more than 30 "intake centres."
Boyd will also buy four more locations, including two intake centers, that Assured added after the first quarter, bumping up the sale price slightly further.
Boyd estimated it paid 8.3 times Assured's earnings before interest, taxes, depreciation and amortization (EBITDA) for the year ending March 31. Boyd itself will have about 1.5 times pro forma net debt to adjusted EBITDA following closing on Assured in about two months.
The deal more than doubles Boyd's presence in Canada and grows the chain to more than 470 locations — and more than $1.5 billion in pro forma sales — across North America.
"We are looking forward to being part of the Boyd Group, both as part of the leadership team, as well as significant unitholders," Assured CEO Des D'Silva said in a statement. "The combination of our two market leading companies represents an excellent strategic fit and creates an even stronger industry leader which will be better positioned to grow and to deliver innovative, best-in-class service to insurance clients and vehicle owners across North America."
It also gives the company even more revenue to buy shops in America for its Gerber Collision and Glass umbrella. Assured posted sales of $111.4 million and adjusted EBITDA of $13.52 million in the year ending March 31, and it produced a five-year compound annual growth rate of 24.7 percent "through a combination of strong organic same-store sales growth and M & A growth."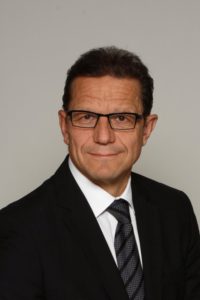 "It is important to note that Assured, like Boyd, has pursued an aggressive growth strategy, having added 35 locations, including 17 intake centres, since 2011," Bulbuck said in a statement. "We expect to combine their leading market position and footprint in Ontario with our resources and acquisition expertise to build new avenues for growth in Canada and the U.S."
As Bulbuck indicated, the company might not be done making deals. On Friday, Boyd grew its line of credit to $300 million with the potential to tap an additional $150 million; a May 17 investor presentation indicates the company had a line of $150 million-$250 million. While Boyd will borrow $143.79 million of this credit for the cash element of the Assured deal, it still has more borrowing capability than just a couple of weeks ago.
"The acquisition of Assured is a significant strategic move for Boyd that further positions us as a leading provider of collision repair centres in Canada, and North America," Boyd Group CEO Brock Bulbuck said in a statement. "Assured, with its strong management team, well-established culture of operational excellence, strong sales growth and commitment to high quality customer service, is complementary to our existing business and enhances our ability to deliver value to our customers and insurance clients, and, in turn, our unitholders."
More information:
"Boyd Group Income Fund To Acquire Canada's Largest Non-Franchise Collision Repair Company With 68 Locations"
Boyd, May 29, 2017
Boyd conference call on Assured Automotive purchase (Expires midnight June 5)
Boyd, May 29, 2017
Images:
A Gerber location in Grand Rapids, Mich., is shown. (John Huetter/Repairer Driven News)
Boyd Group (Gerber) CEO Brock Bulbuck is shown. (Provided by Boyd)
Share This: