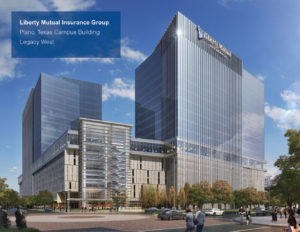 The next time an insurer — particularly one from Safeco or Liberty Mutual — looks around your auto body shop and says, "We must be paying you too much," or rejects a procedure you need to do, you can point to Liberty Mutual's new $325 million campus in Texas, scheduled to open this year.
It's also a good piece of ammunition the next time insurers or supporters cite higher premiums inspired by higher repair costs as a reason to squash shop- or consumer-friendly legislation or regulation.
According to a Monday Dallas Morning News report, Liberty Mutual has exercised its option to buy the building within the $3 billion Liberty West development in Plano, Texas.
Liberty Mutual broke ground on the $325 million building in 2015, a year in which its personal lines only paid out about 60.5 cents of every premium dollar it received plus another 8.7 cents in catastrophes. The rest of a customer's payments went to non-claims expenses (which would include things such as gigantic Texas buildings).
According to the insurer, the new 19-story office building includes:
A full-service cafeteria with wellness dining options and reusable dishware
A gourmet coffee bar
More than 4,500 parking spaces, 98 percent of which will be covered
A health center with physical therapy services
Two rooftop gardens 
Full locker rooms
State-of-the-art conference center
Open floor plan to maximize natural light
"Located in the vibrant Legacy West development, Liberty Mutual's Plano campus offers employees convenient access to shops, restaurants and apartments," Liberty Mutual described the project in 2015. "This proximity, combined with in-office amenities such as an on-site medical center, full-service cafeteria, covered parking, full locker rooms, and two rooftop gardens for relaxation help support employees' lifestyles and demands and provide an environment where they can be their best, both personally and professionally."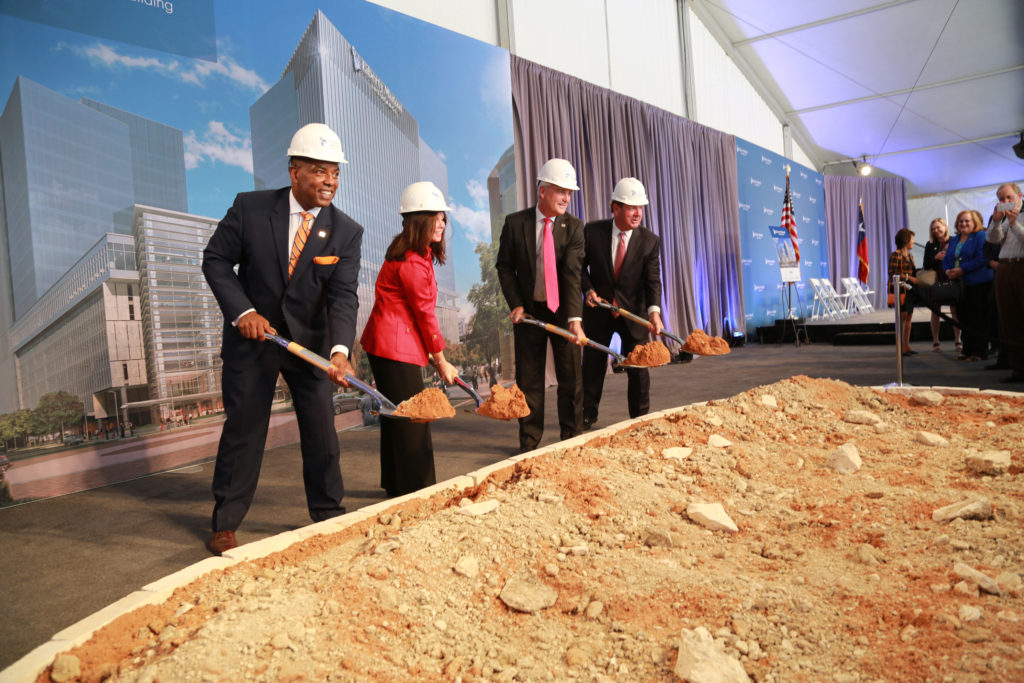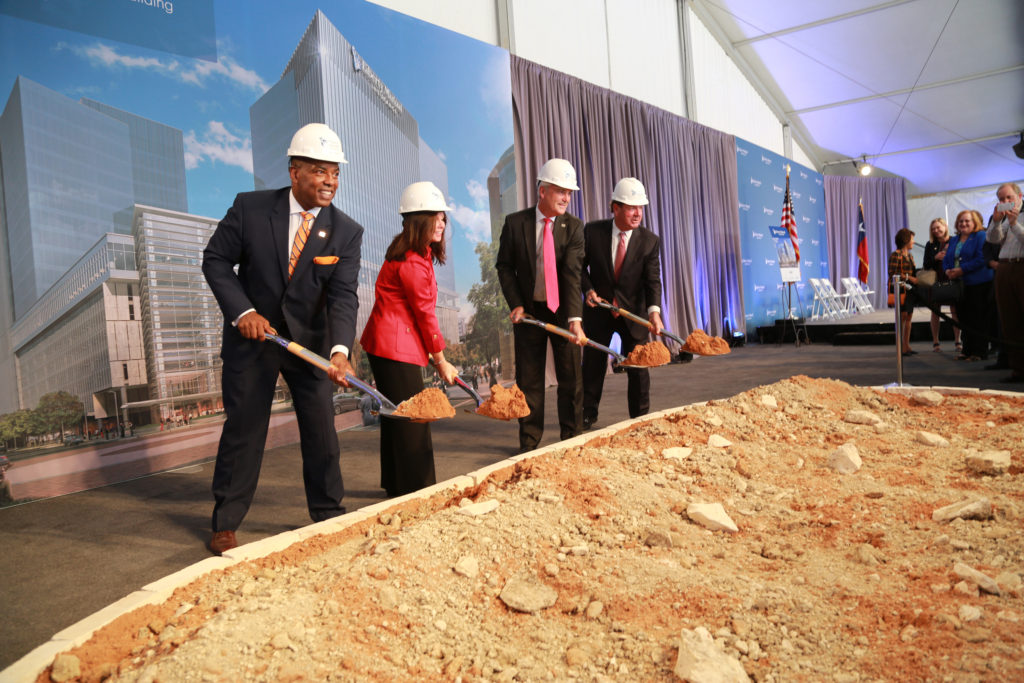 So if Liberty Mutual or Safeco gives you grief over an estimate, ask them how they like their gourmet coffee bar, wellness dining options and rooftop gardens. Also, point out that they'll save 4,410 cars worth of Texas hail claims with the covered parking, so they can certainly pay for you to repair customers' vehicles correctly by following OEM procedures.
And if you want a couple of extra cheap shots, there's always what the Boston Globe reported in 2012 was CEO David Long's $4.5 million redecoration of a 1,335 executive suite. Long got an 8 percent raise in 2016 to $15.7 million in cash, bonus and stock compensation, the Boston Business Journal reported in February. The Business Journal reported that premiums were up 2.6 percent and profits up 8 times through the first nine months of 2016.
What a carrier spends to treat itself and recruit employees is its own business. But it shouldn't be subsequently fighting proper repairs contractually owed to its customers as a means of offsetting such internal costs or the percentage of premium dollars going to such internal costs. And such an extravagant spender certainly needs to quit pleading poverty by threatening higher premiums whenever lawmakers or officials attempt to make it follow the letter and spirit of their auto property damage policies and state law.
More information:
"Liberty Mutual buys its new Plano office valued at more than $325 million"
Dallas Morning News, June 12, 2017
Liberty Mutual: Your premiums, his premium office
Brian McGrory in Boston Globe, May 11, 2012
"Liberty Mutual CEO David Long Breaks Ground on New Plano Campus That Will Feature One Million Square Feet of Office Space"
Liberty Mutual, Sept. 30, 2015
"Liberty Mutual CEO earns pay bump to $17M"
Boston Business Journal, Feb. 17, 2017
"Expanding to Plano: Liberty Mutual's New Texas Campus Is Hiring"
Liberty Mutual Plano campus website
Images:
A 2015 rendering of Liberty Mutual's $325 million Plano, Texas, facility, slated to be done in 2017. (Provided by Liberty Mutual via Business Wire)
Liberty Mutual broke ground in 2015 on its $325 million Plano, Texas, campus. (Provided by Liberty Mutual via Business Wire)
Share This: