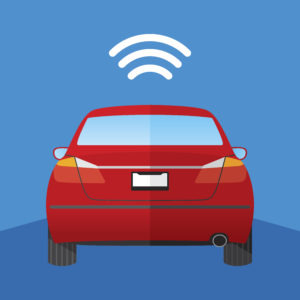 Echoing predictions from 2016, Sean Carey of SCG Management Consultants described to an International Bodyshop Industry Symposium last week a future where OEMs able to detect collisions in telematics-enabled vehicles dispatch repairs only to qualified shops, IBIS reported.
Reports on Twitter (@IBISworldwide) and IBIS' website from the IBIS event last week in Madrid find Carey advising the audience that it should expect OEMs to "quite significantly" have a presence in claims and repair and declaring that General Motors would have a first notice of loss program this year.
Sean Carey says KPIs will change from speed to safety #IBIS2017

— IBIS (@IBISworldwide) June 13, 2017
It'd be important to build networks of shops capable of fixing cars — and rejecting what they can't, Carey said, according to IBIS.
Otherwise, "there will be bodyshops that wake up and realise they cannot repair vehicles anymore," he said, according to IBIS.
Sean Carey: It sounds crazy, but I think we'll run out of shops in North America capable of repairing cars. #IBIS2017

— IBIS (@IBISworldwide) June 13, 2017
Don't miss our coverage of a similar talk in 2016 here and here and the rest of IBIS's Twitter and news coverage from the 2017 event. Electronic first notice of loss — the car automatically declaring it's crashed to a combination of an insurer, OEM and anyone else designated by an owner — is certainly going to be a huge element of future auto claims, and repairers need to be ready for the potential ramifications.
#IBIS2017 pic.twitter.com/AJZE87ZIRA

— IBIS (@IBISworldwide) June 13, 2017
More information:
International Bodyshop Industry Symposium, June 13, 2017
Featured image: Cars in the future (or a smartphone within the car) will likely alert insurers to the existence of a crash. (JakeOlimb/iStock)
Share This: