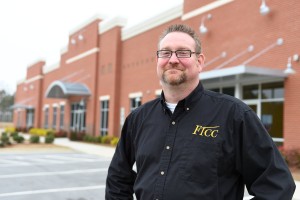 The Fayetteville Observer reported Wednesday that the first director of Fayetteville Technical Community College's high-profile collision repair program has resigned.
Paul Gage told the North Carolina newspaper that he felt the college had grown too close to Caliber Collision, FTCC's partner in a "Changing Lanes" program granting former troops a job at the country's largest collision repair chain.
Fayetteville, N.C., is the home of Fort Bragg, and the town has a major military connection.
"This course is an eighteen (18) week auto body technician training program," FTCC's description of the Caliber program states. "Topics include safety, tool identification, vehicle disassembly and reassembly, plastic welding and repair, metal welding and repair."
Other collision repair businesses would ask about the program, which had been run out of the same facility as FTCC's regular collision repair degree, Gage told the newspaper.
"Changing Lanes" moved locations, but Gage still "felt it was becoming too focused on one company."
Caliber couldn't be reached by the Observer, but the college told the newspaper it works with many companies and "Changing Lanes" veterans can move on to the regular "Collision U" degree — though none have done so. FTCC also told the Observer that other MSOs could create a similar program as Caliber's if they wanted.
The first Changing Lanes class of nine has graduated and been given jobs, Caliber announced in March.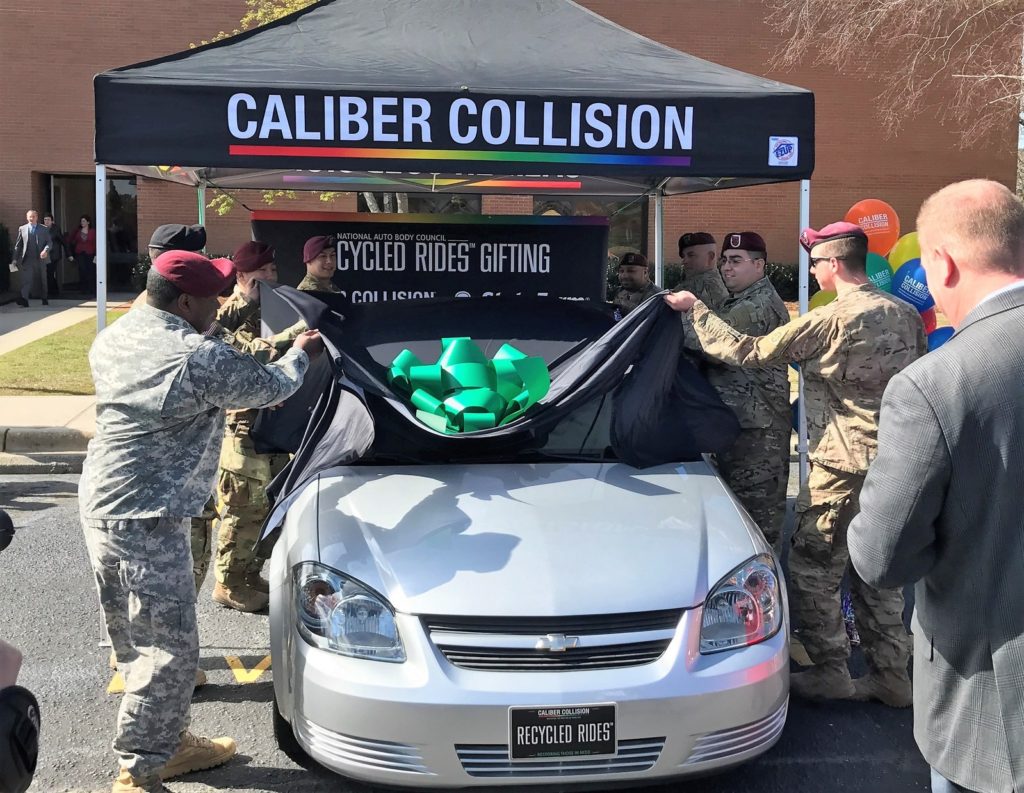 The MSO said FTCC gave Caliber a 2,100-square-foot building "for the program's exclusive use as a training facility," and Caliber itself would build a 10,000-square-foot Changing Lanes Training Center "equipped with state-of-the art technology exclusively for this innovative training program."
Caliber plans to expand the program to Fort Hood, Texas, it said.
Underlying all of this is likely fierce competition for techs in the industry — they're worth tens of thousands of dollars in revenues monthly, particularly to a high-volume MSO like Caliber and competitors, and signing bonuses are common.
Given that, you can see the skepticism: If former military — a huge target workforce in the area — can sign up with Caliber's program, graduate within 18 weeks and get a job, how many will stick around another 62 weeks for the complete five-semester degree? And would Caliber have an advantage in hiring those folks as well? (Though as FTCC noted, the other companies can also set up a similar program.)
More philosophically, this also raises what's probably an age-old jobs versus education question in vo-tech — do such programs undercut a more robust trade education by placing too much emphasis on what gets students a trade job quick? On the other hand, isn't the latter the ultimate goal anyway?
Founded or unfounded, these questions and suspicions are likely to crop up again as other colleges seek to emulate FTCC's highly successful example and meet a demand for skilled labor in the industry.
More information:
"Director leaves FTCC's popular collision repair program"
Fayetteville Observer, June 21, 2017
Fayetteville Technical Community College Collision Repair program
FTCC-Caliber "Changing Lanes" program
"Transitioning Soldiers in Caliber Collision's Changing Lanes Program Graduate with New Collision Repair Career"
Caliber Collision, March 20, 2017
Images:
Fayetteville Technical Community College collision repair program coordinator Paul Gage poses in front of the program headquarters. (Provided by Fayetteville Technical Community College)
Caliber Collision "Changing Lanes" graduates unveil a restored Chevrolet Cobalt for fellow veteran Monique Martin. (Provided by Caliber via PR Newswire)
Share This: