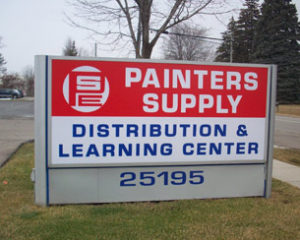 PNC Riverarch Capital's purchase of paint, body and equipment distributor Painters Supply & Equipment gives the 65-year old supplier some private equity backing to expand amid a consolidating jobber market.
PNC Riverarch announced the acquisition of Painters Supply's 21 locations in Michigan, Indiana and Ohio, which serve more than 4,000 automotive, commercial and industry customers. It did not specify the price.
A news release described PNC Riverarch — an indirect subsidiary of publicly traded PNC Financial Services Group — as a "middle-market private equity firm" which spends "$10 million to $50 million of capital in support of leveraged and management buyouts, recapitalizations, corporate divestitures and growth financings."
In this case, the emphasis seems to be on "growth financing."
"We look forward to partnering with the PSE team to continue to build the best distributor of automotive, industrial and architectural coatings and associated products in the United States," PNC Riverarch principal Andrew Wiechkoske said in a statement Wednesday. "We are immediately pursuing multiple add-on acquisition targets and have a healthy appetite for additional opportunities."
"Today marks an exciting new day for the future of Painters Supply & Equipment Co.," Painters Supply CEO Patrick Mayette said in a statement. "I am excited to partner with PNC Riverarch Capital to accelerate the growth of our business. We will continue to deliver the highest quality products, superior service, and value added programs to our customers. We are excited for the company's next phase of growth."
The company is a PPG distributor, and another PNC Riverarch executive involved with the deal cited the relationship with the paint manufacturer for the company growth. Unlike instances where a jobber buys another jobber, there seems to be little risk of Painters Supply customers having to switch paint lines under the PNC sale.
PNC Riverarch owns no other automotive-related companies, and "major co-investor Skyline Global Partners's portfolio consists entirely of health-related companies,
"PSE's close partnership with PPG and strong customer value proposition have generated an impressive track record of growth," PNC Riverarch Managing Director Michael Hand said in a statement. "We were particularly attracted to the company's talented management team, highly attractive business model, and strong customer relationships."
Wiechkoske, Hand and associates Ian Garland and Zachary Mittelmark will take seats on Painters Supply's board.
More information:
"PNC RIVERARCH CAPITAL INVESTS IN PAINTERS SUPPLY & EQUIPMENT CO."
PNC Riverarch Capital, June 2017
Featured image: PNC Riverarch Capital has acquired Painters Supply & Equipment, the company announced in June 2017. (Provided by Painters Supply & Equipment)
Share This: