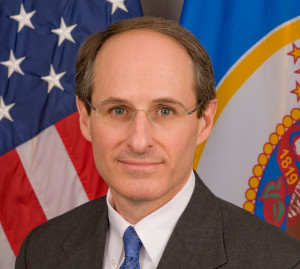 Just because a carrier can't get a hold of their at-fault policyholder or hasn't received word of the crash from them doesn't excuse them from having to pay third-party claims, the state of Minnesota reminded insurers and residents last month.
The message was reinforced by nearly $50,000 in combined fines levied upon Farmers subsidiary Bristol West Casualty and American Family.
"When there's damage from a crash caused by the other driver, you must be treated fairly by that driver's insurance company," Minnesota Commerce Commissioner Michael Rothman said in a statement June 30. "Getting hit by another car is a terrible experience, but it gets even worse if the at-fault driver's insurance company tries to stonewall and deny your claim, which is not acceptable."
The $25,000 fine for American Family and $20,000 fine for Bristol West referenced in the Minnesota Commerce Department's news release appear to be related to April and June consent orders. Both carriers agreed to the orders with the state's insurance regulatory agency to settle allegations related to their third-party claims handling.
"American Family Insurance is driven to fulfill our responsibilities to claimants and our policyholders," American Family said in a statement Monday. "While we continue to take issue with the department's allegations, we have decided to pay the fine to bring the matter to a close. We have also adapted our claim practices to prevent these allegations from happening again."
Bristol West parent Farmers did not respond to an email request for comment Monday.
Consent orders
The Minnesota Commerce Department said it found "significant compliance concerns" with 41 American Family third-party claims between 2014 and 2016. The Bristol West investigation allegedly found seven claims between 2015 and 2016 with concerns. Both carriers "re-adjusted the claims," the agency wrote in a news release.
"Under Minnesota law, an insurer or adjuster is not allowed to deny a liability claim because its insured driver has not cooperated, unless an independent evaluation of available evidence indicates there is no liability," the Commerce Department wrote June 30.
According to the Commerce Department, American Family "denied third-party automobile accident claims because Respondent's insured failed to cooperate in Respondent's investigation of the accident; and … in at least one instance, represented to its insured that it was non-renewing an automobile insurance policy in part because the insured was involved in an accident where the insured was less than 50% at fault."
On top of the fine and claim re-evaluations, American Family was ordered to offer to reinstate all policyholders it might have dropped because of a claim for which the insured didn't share at least half of the fault (unless there was some other reason for the drop).
The state also demanded that American Family knock off such alleged behavior and better educate adjusters on Minnesota law. The company also needs to give the state a report by mid-September regarding its compliance with the consent decree.
Bristol West was under investigation for allegations that Respondent refused to settle automobile accident claims solely because Respondent was unable to reach its insured and the insured failed to report the accident." It too agreed to knock off any such behavior and have by this week a plan to ensure compliance.
Collision repairers and policyholders should also take note of the law and consent order in case they encounter a carrier which denies a third-party claim on similar incorrect grounds. Hopefully, this cautionary tale and better adjuster education will head off such issues in the future.
More information:
"Commerce Department fines two insurance companies for failure to settle claims"
Minnesota Commerce Department, June 30, 2017
Minnesota Commerce Department enforcement actions
Featured image: Minnesota Commerce Commissioner Mark Rothman. (Provided by Minnesota Commerce Commission)
Share This: