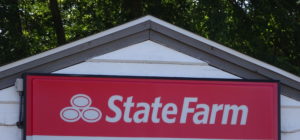 Tracy Law Firm attorney Todd Tracy, who is suing a Dallas-area dealership body shop for more than $1 million in a negligence case, on Wednesday sued State Farm over its alleged influence in the repair.
"The day of reckoning is here—certified body shop facilities better stop listening to the insurance companies they get paid by and start listening to the OEM that spent hundreds of millions of dollars developing, designing, manufacturing and testing vehicles to provide maximum protection in foreseeable accidents," Tracy wrote in an email Wednesday.
"Insurance companies don't repair vehicles and don't develop, design, manufacture and test vehicles. As such, they should stay out of the way of those who are charged with protecting our family should an accident happen."
State Farm reimbursed the 2012 hail damage repair in which the body shop bonded a replacement roof to a 2010 Honda Fit rather than using the welds dictated by Honda OEM repair procedures, according to records and the deposition of John Eagle Collision Center director Boyce Willis.
An expert for the plaintiffs said the use of adhesive compromised the roof's ability to manage collision energy for the unibody vehicle, leading to a more severe collision experience for its subsequent owners, Tracy's clients Marcia and Matthew Seebachan. The couple was trapped inside the burning Fit after crashing into a hydroplaning 2010 Toyota Tacoma. (Editor's note: All highlighting in hyperlinked documents done by Tracy Law Firm; some redactions for privacy done by Repairer Driven News.)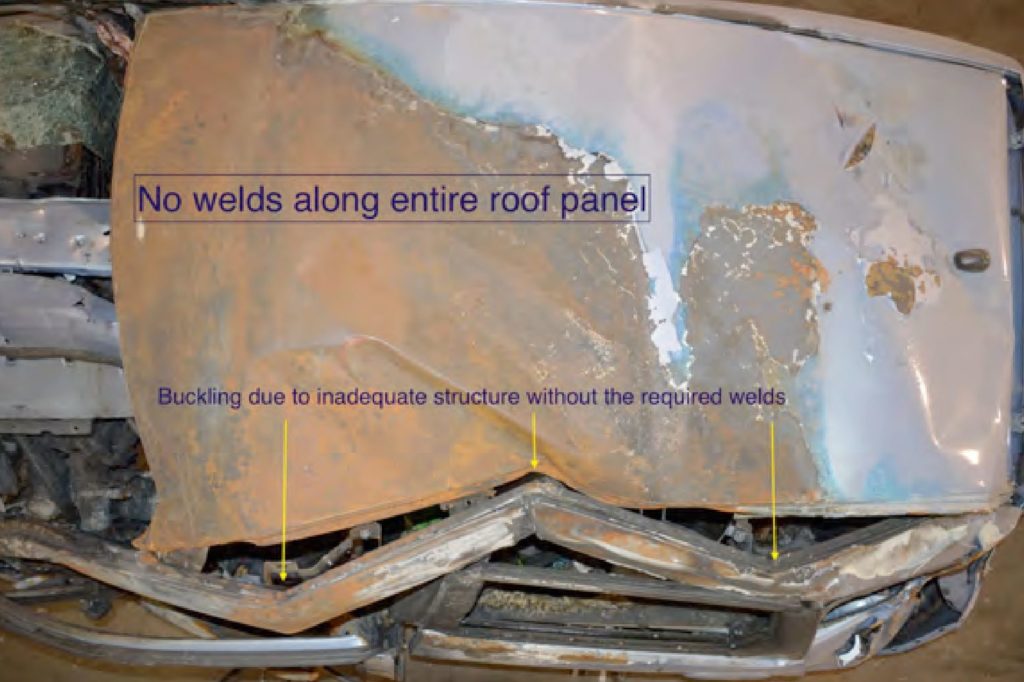 Shop and insurer estimates shared by Tracy's firm do not appear to indicate a direction or suggestion by State Farm to use adhesive. However, the lawsuit in the Eastern District of Texas keys off of Willis' deposition comments about the power an insurer can have over a collision repairer and accuses State Farm of requesting that particular repair.
A. (Adhesive) is — it is a accepted repair alternative, based on our cars and insurance certifications.
Q All right. And let's have an agreement today that we don't use the word "insurance." Can we — is that cool?
A. Well, unfortunately we're guided by insurance.· So — the — if you brought your car into my shop, right, the insurance company's going to dictate what — how we're going to repair your car.
Q. I understand. But the — but you — your — as a certified body shop, you have to — you — the — the insurance company cannot trump the OEM specifications, correct, sir?
A. Yes, they can.
Q. Where does it say that?
A. By not paying the bill.
The lawsuit also states that "close attention should be paid to the $3,580.31 discount that John Eagle gave to the Defendant."
"There was no way the Seebachans or anyone from Huffines Kia could see that the roof was glued rather than being welded because paint and shiny trim covered up a time bomb," Tracy said in a statement last week. "The testimony and facts in this defective repair lawsuit clearly show that John Eagle Collision Center used glue instead of the more expensive welding because it cares more about getting paid by the insurance company than they care about putting a vehicle out there on the road that's safe and reliable."
State Farm said it had nothing to share regarding Tracy's insinuation last week. It repeated this answer when asked about the then-threat of litigation earlier Wednesday. (At the time we spoke to Tracy, he said he was considering litigation against State Farm but didn't indicate he had filed anything at that point.)
The lawsuit accuses State Farm of negligence; "authorizing, approving, ratifying, and/or dictating the conduct of John Eagle" in a civil conspiracy; violating the Texas Deceptive Trade Practices Act; and negligent undertaking.
"State Farm undertook to pay for services that it knew or should have known would degrade the crashworthiness of the 2010 Honda Fit," the litigation states in making its negligent undertaking claim. "As such, State Farm failed to exercise reasonable care in performing those services, and State Farm's performance increased the risk of harm."
The Seebachans are also suing the carrier for "breach of warranty."
"State Farm essentially delivered engineering advice and tried to establish its own repair standards, and did so for the benefit of its bottom line," the lawsuit states. "State Farm cared more about cutting costs than it did about ensuring its policy holder's vehicle was crashworthy. Defendant chose its desire to make money over safety of anyone who would ever operate or ride in the 2010 Honda Fit."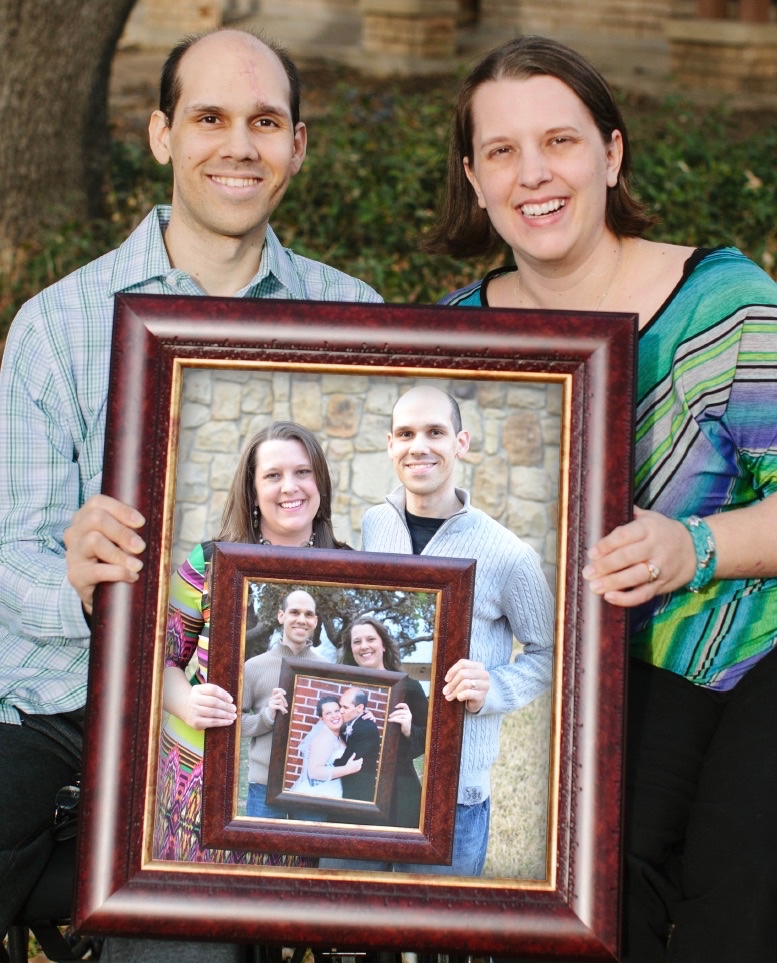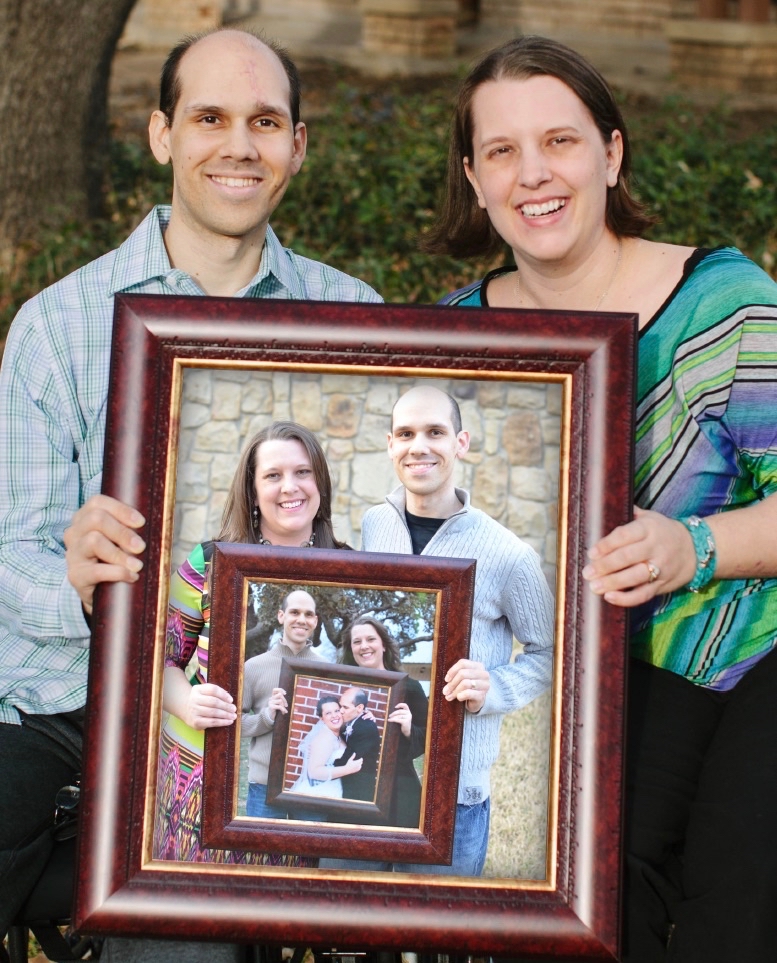 John Eagle Collision
However, Willis in the deposition repeatedly seems to suggest that the decision in the Seebachan repair was the shop's.
"Well, our process is to adhere the structural adhesive to the panel, and then tack weld the four corners," he said.
Later, he noted, "Well, it's kind of hard to stop at one manufacturer, when you have other manufacturers that all you do is bond every panel that's on the car."
And there's these exchanges:
Q. … Who approved 3M 8115 for use on Honda vehicles, specifically the 2009 to 2013 Honda Fit? Who approved it?
A. Are you talking about as a manufacturer or —
Q. I — at the collision center. Because no one at Honda has approved the 3M 8115 product to be used.
A. That would be the collision center.
Q. Who at the collision center approved it? Who did that?
A. Back in 2012, it would have been (Willis' supervisor). …
Q. Well, had (the supervisor), had he worked at Honda Motor Company, Ltd.?
A. No.
Q. Had he worked at American Honda?
A. No.
Q. Had he worked at any vehicle manufacturer?
A. No.
Q. Was he a — was he — did he have a degree in mechanical engineering?
A. No.
Q. Did he have a degree in metallurgy?
A. No.
Q. Did he have a degree in structural analysis?
A. No.
***
A. That's the way they (Honda) want their cars. But the market's changed, process has changed, and —
Q. I understand that may be the case. But at the end of the day, John Eagle says that, We're going to comply — we're going to build your vehicle back and repair your vehicle back to the way the OEM specifies, right?
A. Bonding is better than welding.
Q. I understand you feel that way, but —
A. I know that way.
Q. Okay. Well, specifically, though, John Eagle tells you on their website that, We will produce your vehicle and put it back to —
A. OEM specs —
Q. — the OEM specs —
A. — or better.
Q. And the OEM specs specifically state for the 2009 to 2013 Honda Fit that it'll be welded, correct?
A. That's what Honda states.
The law firm representing John Eagle Collision did not return a message seeking comment. In an answer to the initial version of the lawsuit, John Eagle Collision said some combination of the Seebachans, another party (presumably the other driver) or the accident itself were responsible for what happened. It also argued that the couple's pre-existing and subsequent conditions and failure to mitigate their situation could be to blame for the outcome.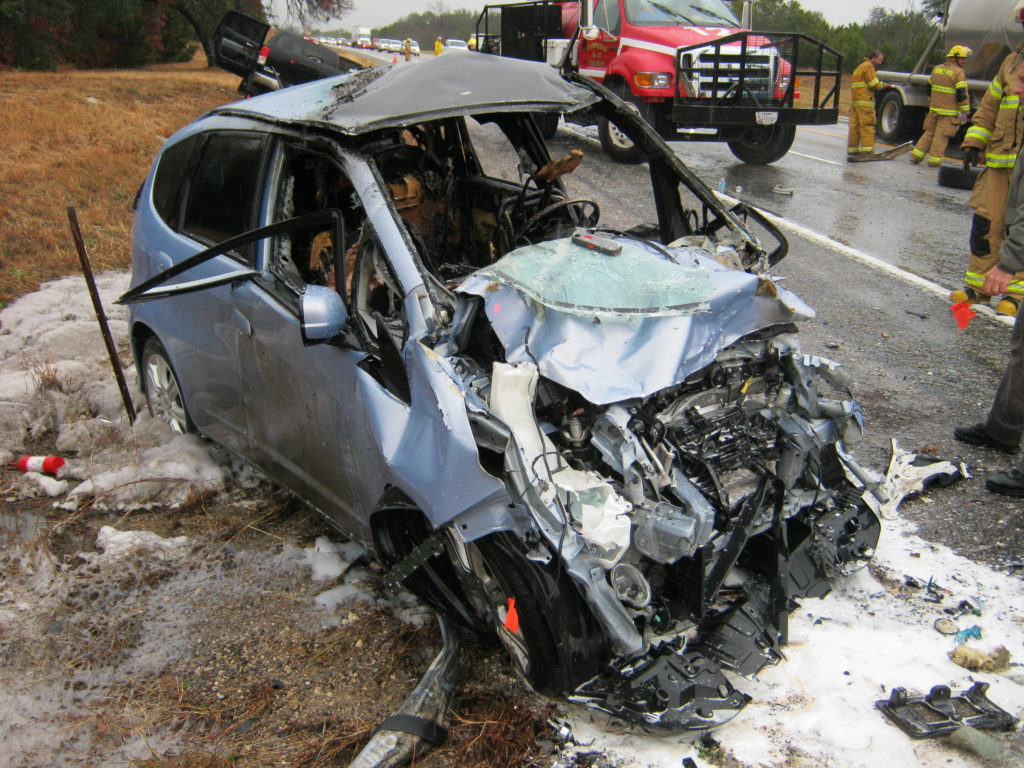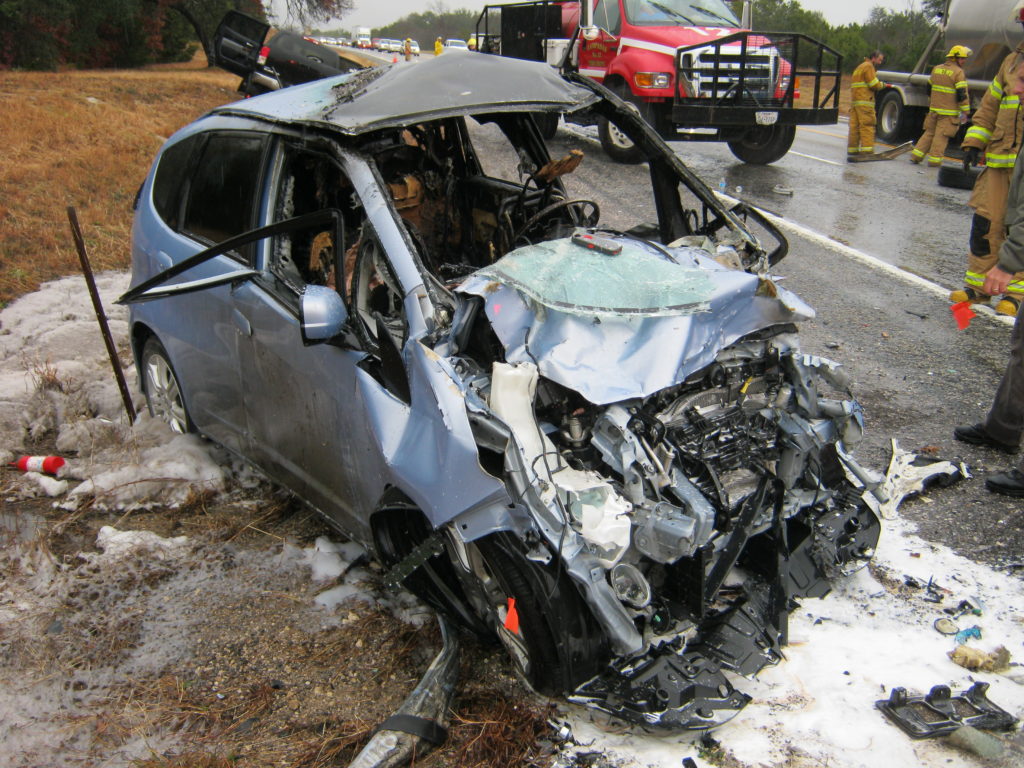 Extent of pressure
Asked about the counterargument that a shop could say "no" if the insurer asked for an unsafe repair, Tracy said the carrier might make that difficult. (Non-DRP shops in the past have alleged insurer refusals to pay for obviously required OEM procedures such as scanning.) Shops have also alleged being labeled a problem or other retaliation from insurers if they attempt to seek payment for certain repairs.
"You've got a .45 pointed at your head," Tracy said. "… There's a little bit of duress there."
Tracy said he wasn't sure if John Eagle Collision Center was one of State Farm's direct repair program shops at the time of the hail repair. Such a partnership — in which an insurer offers policyholder referral volume in exchange for shop concessions — could potentially give an insurer greater influence over a repairer.
John Eagle Collision is not listed on State Farm's Select Service locator, and the body shop's website on Wednesday only describes direct repair program relationships with USAA and Farmers (and "AAA Auto Repair Certified" status).
The connection the plaintiffs are alleging in this case so far seems somewhat tenuous given some of Willis' comments. But shops and insurers should still pay attention to the general arguments made within Seebachans v. State Farm regarding insurer intrusion into the repair process. Those accusations might be more applicable to other insurer-paid collision repair claims, and they set up a whole new dimension of potential litigation related to shops violating OEM repair procedures.
Vehicle manufacturers sell safety. Vehicle manufacturers spend hundreds of millions of dollars each year developing, designing, engineering, manufacturing, and testing their vehicles so that they will be crashworthy in the event of foreseeable accidents.
Collision Repair Centers sell expertise in how to safely repair cars. In fact, these certified facilities tout how they follow OEM specifications and will restore your vehicle to better than it was before the accident.
Vehicle insurance companies like State Farm sell insurance. They are not in the business of designing vehicles, or testing vehicles, or repairing vehicles.
No insurance company should ever dictate to a collision repair center or body shop how to repair a vehicle. To do so is extremely negligent, and shows a wanton disregard for human life and the safety of others.
Collision repair centers/body shops should always follow the vehicle manufacturer's procedures/OEM repair specifications and should never be coerced or enticed by an insurance company to cut corners, take safety shortcuts, or do anything that jeopardizes members of the motoring public.
All that said, the collision repair industry shouldn't expect trial lawyers to skip them and solely focus on the insurers. It seems like proving that a shop violated OEM repair procedures would be far easier than proving an insurer unduly coerced the shop to do so with a metaphorical gun to the head.
After all, Tracy and the Seebachans haven't dropped the case against John Eagle Collision just because they're also suing State Farm. Trial for the body shop begins in September.
More information:
"John Eagle Collision Center Auto Body Scam Turns Honda Driver Into Human Torch Says Vehicle Safety Lawyer Todd Tracy"
Tracy Law Firm via PR Newswire, July 24, 2017
Honda OEM repair procedures portal on OEM1Stop
Images:
A State Farm sign over an agency in Kentwood, Mich. (John Huetter/Repairer Driven News)
Ford GT engineer and plaintiff consultant Neil Hannemann wrote that in his expert opinion, the failure of the roof of the Seebachans' 2010 Honda Fit during a crash compromised the overall structure and collision energy management of the vehicle — contributing to the Seebachans being trapped inside and the subsequent fire. (Neil Hannemann report; provided by Tracy Law Firm)
Matthew and Marcia Seebachan were seriously injured after their 2010 Honda Fit collided with a hydroplaning 2010 Toyota Tundra. (Provided by Tracy Law Firm via PRNewsFoto)
This 2010 Honda Fit burned following a collision with a hydroplaning 2010 Toyota Tundra. (Provided by Tracy Law Firm via PRNewsFoto)
Share This: