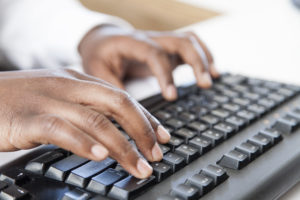 Estify has lost its license to use Mitchell, creating a headache for not only the startup but the independent shops who rely on it to easily "rekey" estimates into the information provider.
An email to Estify CEO Rochelle Thielen and a media contact for the company late Friday morning has not yet been returned, nor had a phone message for Thielen late Friday afternoon. A member of Estify's customer service team said Friday the company's partnership with Mitchell ended last night but further details were unclear.
Mitchell wouldn't comment Friday except to say: "Estify is not authorized or licensed to use Mitchell's estimating solutions."
Estify was set up to eliminate the tedious problem of collision repairers having to manually re-enter an insurance estimate or an estimate generated on another information provider into their own system.
Importing data isn't as simple as just piping in an EMS file from one of the other estimating services, according to Mitchell Auto Physical Damage Vice President of Sales & Service, Repair Jack Rozint. In Mitchell's case, it's "due to the complexities and variation in how we implement P-Page logic," he wrote.
Hence the rekeying that goes on in the collision repair industry or is outsourced to companies like Estify.
There's also a Plan B for shops who don't relish the idea of resuming rekeying until Estify and Mitchell work things out: Don't rekey anything (except in one circumstance) unless you charge for it, as P&L Consultants' co-owner Larry Montanez argued in an interesting two-part Hammer and Dolly series carried in the February and March issues.
"There is no law that requires you to rekey," he wrote.
More information:
"Thoughts on rekeying estimates: Part 1 of 2"
Hammer & Dolly, February 2017
"Thoughts on rekeying estimates: Part 2 of 2"
Hammer & Dolly, March 2017
Featured image: At least one auto body expert has argued that rekeying should never be done except in one circumstance. (AfricaImages/iStock)
Share This: