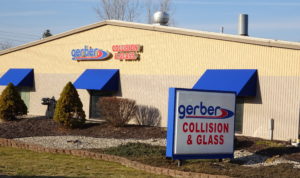 The CEO of the Boyd Group, which owns the Boyd, Gerber and Assured Automotive chains in the U.S. and Canada, said Friday that "catch-up pricing adjustments" granted by DRP insurer partners reflected the company's higher expenses.
So if DRP partners or adjusters attempting to tell you to eat your equipment or employee expenditures as costs of doing business, know that some insurers are apparently allowing Boyd/Gerber to raise rates to accommodate its own investments.
"We continued to be benefit from improved DRP pricing and cost reductions that benefited margins," CEO Brock Bulbuck said Friday during the company's second-quarter earnings call. "These DRP price increases have essentially reflected catch-up pricing adjustments for investments made over time in (higher) labor costs, training, overhead and equipment."
Bulbuck said the improved pricing for Boyd first mentioned last year comes from two areas. One is when "insurance companies grant us increases" in how much they pay for a "unit-hour" of work.
"I guess it is a rate increase," he said.
The other involves insurer performance pricing tied to Boyd/Gerber's cycle time and customer satisfaction, he said. Sometimes, Boyd gets better at those metrics, and other times, it renegotiates them with a carrier.
"In addition to growth, operational excellence remains central to our business model, and, with our WOW operating way, we will continue to work to drive excellence in customer satisfaction and repair cycle times to ensure the continued support of our insurance partners," Bulbuck said.
"As performance based DRP programs with insurance companies continue to develop and evolve it is becoming increasingly important that top performing collision repairers, including Boyd, continue to drive towards higher levels of operating performance as measured primarily by customer satisfaction ratings, repair cycle times and average cost of repair," Boyd wrote to shareholders. "To this end, Boyd will continue to make investments to enhance its processes and operational performance."
As mentioned last quarter, Boyd is spending big on its equipment.
"During 2016 and continuing into 2017, the Company embarked on further transformation of its information technology infrastructure. That program includes upgrading its management information systems as well as hardware, network and security," it wrote to investors at the half-year mark of its quarterly reports. "In 2017, the Company spent $2.1 million on this technology infrastructure. Over the next year, the Company expects that capital expenditures in these areas will be $8 to $10 million in excess of historical maintenance capital expenditure levels. Additionally, in 2017, the Company intends to invest $4 to $5 million in specialized collision repair equipment related to new vehicle technologies. These proactive investments will better position the Company to meet anticipated market needs."
Bulbuck also explained to analysts Friday the company's inability to control its fate in the auto glass market. "There really is no lever we can pull on pricing itself" aside from incremental sales gains, Bulbuck said. Mitchell's National Auto Glass Specifications database, which establishes list prices as a foundation for insurers covering glass claims through "some algorithm" kept confidential, cut the price of glass "with no offsetting relief on the acquisition of glass."
It also lost a large customer for its glass administration business to a "very aggressive competitor."
The NAGS and DRP discussion with analysts illustrated the downside of a business model in which a company cedes control of something as basic as its pricing to someone else. Boyd must hope an insurer will "grant" a price increase for its body work, and the amount it can charge for glass floats based not on the cost of the material or what it wants to sell it for but an algorithm controlled by a third party.
That said, Both Boyd/Gerber business models still seem to be working very well.
When Boyd buys a single-store shop without DRPs and adds them, it can achieve as much as a 25 percent return on capital within two years, Bulbuck and Executive Vice President and Chief Financial Officer Pat Pathipati suggested on the call. Acquisitions of shops with DRPs don't grow as quickly, Pathipati said.
And "we still very much like the glass business," Bulbuck said Friday. He reminded analysts that segment posted double-digit growth a year ago and noted any business is cyclical. Glass is an attractive low-capital, high-return business that complements collision, Bulbuck said, and while Boyd doesn't disclose segment information, he told an analyst to think of it in the $100 million range.
Bulbuck observed that the Boyd's "significant" margin expansion since 2012 — up to 9 percent EBIDTA from 6.9 percent — maybe created the misconception that the trend would be "straight-line-up" forever. Gross margins rose 0.5 percentage points to 46.4 percent in the second quarter over the prior year, according to Boyd.
Bulbuck on the whole called the second quarter of 2017 "another good quarter for Boyd." Same-store sales were up 3.4 percent for the quarter, and Boyd's adjusted EBITDA rose 16.3 percent to $35.5 million.
"The second quarter of 2017 was successful in providing us with an even stronger growth platform and additional resources to advance our strategy," Bulbuck wrote to shareholders. "The North American collision repair industry remains highly fragmented and we see many opportunities to acquire attractive repair centers and achieve accretive growth. Operational excellence remains central to our business model and we will continue to work to drive excellence in customer satisfaction and repair cycle times, ensuring the continued support of our insurance partners."
More information:
Boyd Group second-quarter earnings call
Boyd, Aug. 11, 2017
Boyd second-quarter report to shareholders
Boyd, Aug. 11, 2017
"Boyd Group Income Fund Reports Second Quarter Results"
Boyd, Aug. 11, 2017
Featured image: A Gerber location in Grand Rapids, Mich., is shown. (John Huetter/Repairer Driven News)
Share This: