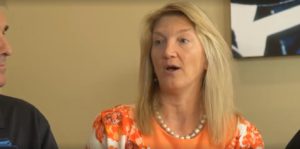 An attorney specializing in collision repair on Wednesday warned shops that the idea that an OEM "recommendation" is merely a suggestion is incorrect.
"Consider it a requirement whether they've used that word or not," Erica Eversman (Vehicle Information Services) said during Wednesday's "Repair University Live."
(Like Collision Hub did prior to the show, a brief caveat — the quotes and analysis in this article aren't meant to be legal advice, merely informational. Readers should consult with a qualified attorney specializing in these matters and familiar with the laws applicable to your area.)
If there's anyone who knows how to correctly fix the vehicle, it'd be the automaker, Eversman said.
"If you don't follow what the OEM tells you to do, you're going to end up in a lot of trouble" should another collision occur, she said.
"That's just not the place you ever want to be," Eversman said.
OEMs call it a recommendation for "legal reasons," Eversman said Wednesday. In a May interview with Repairer Driven News, she explained that it has to do with the Magnusson-Moss Warranty Act; calling them requirements would force the OEMs into various warranty obligations under the law.
But for a shop's purposes, "you can pretty well equate that with a standard," she said then.
"When you read it ('recommendation')… you should read that as 'requirement,'" she said Wednesday.
Host Kristen Felder (Collision Hub) asked Eversman's fellow guests Mark Olson (Vehicle Collision Experts) and Larry Montanez (P&L Consultants) if either had encountered a time when something was found to trump OEM repair procedures in court. Both men serve as expert witnesses in collision repair-related cases.
"No," Olson said. Montanez said judges want to hear what the OEM states on a particular matter.
Olson pointed out that the only permitted repair in California is one that follows OEM procedures, per the state Bureau of Automotive Repair.
"I think some shops need to review that," Felder joked.
---
Find out about shop liability during Repairer Driven Education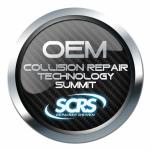 Learn what failing to follow OEM repair procedures could mean for your shop in court Nov. 2 at the OEM Collision Repair Technology Summit during the SEMA Show in Las Vegas. Experts will present "The Hidden Dangers of Vehicle Technology, Improper Repair Methodology and Your Liabilities." Space will be limited; early registration is encouraged. The session is part of the Society of Collision Repair Specialists Repairer Driven Education Series Oct. 30-Nov. 4. Register here for the three OEM Summit classes or the series pass package deal, which includes the entire week of classes, all three parts of the OEM Summit and the Nov. 2 Sky Villa afterparty.
---
All three major collision repair trade organizations and I-CAR also have declared OEM repair procedures to be the standard of care.
The broadcast Wednesday was done in response to the high-profile, $1 million-plus lawsuit against Dallas-based John Eagle Collision Center. "The reason we're here is because of Texas," Felder said.
Last month, Dallas-based attorney Todd Tracy announced the latest version of the lawsuit, which alleged that the shop's failure to follow OEM roof replacement procedures led to his clients Matthew and Marcia Seebachan being trapped in a burning 2010 Honda Fit. John Eagle Collision Center's manager in a deposition has testified the shop decided to use adhesive on the roof instead of the welds Honda requires. As Felder observed,
Felder noted that industry leaders had been "screaming" various liability concerns to shops, but repairers argued, "'That's never going to happen.' And then they all happened in one case."
What if an insurer won't pay for a repair to be done properly? Though it depended on state law, the insurer's refusal to pay for the work to be done correctly "as a general principle" doesn't absolve the shop of the need to follow OEM procedures either, Eversman said.
It breaks down to what "ordinary people" would think, she said. A jury is going to see a document expressly detailing how to do the repair and wonder, "'Why wouldn't you have done that?'" Eversman said.
Insurers will still be able to wash their hands of the repair in court, saying they're not the ones fixing the car, "'we just pay to have cars repaired,'" Eversman said.
"The bottom line is: You're (the shop is) the expert. You're the one who's supposed to fix it properly, and properly in the sense … when you have OEM procedures is to fix it according to the way that the OE says," Eversman said.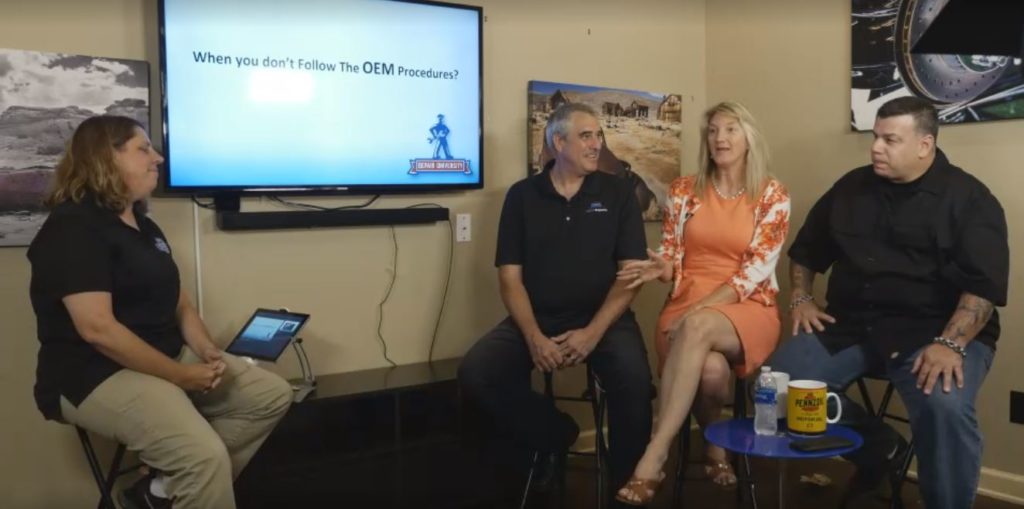 Unless the insurer agrees to be liable for the repair — not merely warranty it but be liable for the vehicle the rest of its life — and so indemnify the shop in writing, the repairer is holding the bag, Erica and Felder indicated.
Tracy and his clients also sued State Farm for allegedly pressuring the shop to use the incorrect repair method to save money. The case has been withdrawn for now, but a spokesman for Tracy Law Firm said Wednesday that dismissal without prejudice was a temporary measure, done to keep the Sept. 25 John Eagle Collision civil trial from being delayed.
Felder, Olson and Montanez indicated they felt the State Farm lawsuit would lose, apparently for the reasons discussed above. However, Eversman said there's a "very good argument" that ties State Farm to the repair from a legal perspective if John Eagle Collision wrote an estimate on behalf of State Farm as part of a direct repair program relationship.
"If it were not a DRP shop for State Farm, I would say they don't have a case against State Farm," she said.
More information:
"Repair University LIVE: The Brewing Legal Storm (Presented by BASF)"
Collision Hub YouTube channel, Aug. 25, 2017
Images:
Erica Eversman (Vehicle Information Services) said Aug. 23 during Wednesday's "Repair University Live" that courts won't accept an insurer's refusal to pay as a reason for a shop to reject OEM repair procedures. (Screenshot from Collision Hub video)
Erica Eversman (Vehicle Information Services) said Aug. 23 during Wednesday's "Repair University Live" that shops should follow OEM repair procedures to avoid liability for a particular repair. (Screenshot from Collision Hub video) 
Share This: