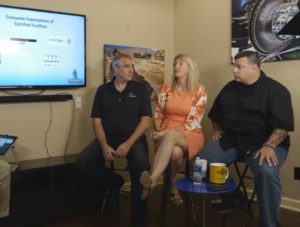 Collision repair attorney Erica Eversman suggested Wednesday that holding OEM certification created a greater expectation in the customer's eyes — and therefore carried more risk should a collision repairer botch the work.
"Absolutely, you have" heightened exposure, Eversman (Vehicle Information Services) said during Wednesday's "Repair University Live."
(Like Collision Hub did prior to the show, a brief caveat — the quotes and analysis in this article aren't meant to be legal advice, merely informational. Readers should consult with a qualified attorney specializing in these matters and familiar with the laws applicable to your area.)
All shops are presumed to know how to do the repair correctly anyway, according to Eversman. But OEM certification delivers a "gold stamp" and creates a "heightened expectation" that the shop knows "absolutely the correct way" and has an OEM looking over its shoulder.
This therefore also creates greater liability for the automaker who certified the shop, Eversman said.
"The answer to that is yes," Eversman said.
Host Kristen Felder (Collision Hub) said that insurers often can avoid litigation for the actions of their direct repair program shops by arguing that while they try to pick good shops, "'I'm not a vehicle expert.'"
An automaker can't claim the same for obvious reasons. "That's not going to play well in court," she said.
(It's hard to see why insurer assurances that their DRP repairers are "quality" (Allstate, State Farm) or "trusted" (Progressive) wouldn't create the same consumer expectation of proper repairs as the OEMs signing off on their networks, but we're not lawyers or expert witnesses. But in that vein, it's interesting to read GEICO's ARX descriptions, which promise good customer service and speed but carry no reference to the shop doing good work — only that GEICO representatives will keep tabs on the repair quality.)
---
Find out about shop liability, OEM certification during Repairer Driven Education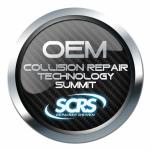 Learn what failing to follow OEM repair procedures could mean for your shop in court Nov. 2 at the OEM Collision Repair Technology Summit during the SEMA Show in Las Vegas. Experts will present "The Hidden Dangers of Vehicle Technology, Improper Repair Methodology and Your Liabilities."  Space will be limited; early registration is encouraged. And if you're interested in pursuing OEM certification, don't miss "Which Certifications Are Right For My Business?" with Tim Ronak and Greg Griffith of AkzoNobel on Nov. 2. Both sessions are part of the Society of Collision Repair Specialists Repairer Driven Education Series Oct. 30-Nov. 3. Register here for the three OEM Summit classes or the series pass package deal, which includes the entire week of classes, all three parts of the OEM Summit and the Nov. 2 Sky Villa afterparty.
---
Eversman noted that a shop who wrote an estimate on behalf of its DRP partner carrier could create liability for the carrier. "You're basically married," she said.
Eversman also said she thought that if an insurer keeps a shop on a DRP after being informed a shop is performing repairs wrong, "you have substantially increased … your potential liability as a DRP insurer." Felder noted that some shops are kept on DRPs, with insurers mistakenly assuming that the shop warranty and indemnification are enough to cover them.
"We don't get a pass," Felder, whose career includes managing adjusters, said to insurers at the close of the show. Carriers are supposed to care about the customers who've been paying them premiums for months.
"Once I know a shop's a problem, that's it," she said.
More information:
"Repair University LIVE: The Brewing Legal Storm (Presented by BASF)"
Collision Hub YouTube channel, Aug. 25, 2017
Featured image: Left, Mark Olson (Vehicle Collision Experts), and right, Larry Montanez (P&L Consultants) listen as Erica Eversman (Vehicle Information Services) discusses the potentially heightened liability upon OEM-certified collision repairers Aug. 23 during "Repair University Live."(Screenshot from Collision Hub video) 
Share This: