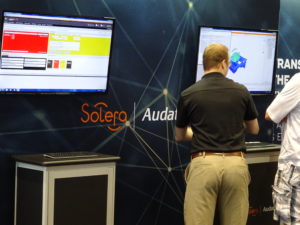 The Database Enhancement Gateway, which allows repairers and insurers to make inquiries and suggestions of the Big 3 estimating providers, was augmented in 2015 to offer weekly tips for repairers on the AudaExplore, Mitchell and CCC programs online and through the Society of Collision Repair Specialists' email list.
If you haven't used the service before to submit questions about estimating collision repair work or just browse responses to other carrier and shop questions, check it out. It's a good — and free — way to find IP best practices and help write the most accurate estimates or appraisals possible.
Here's some areas spotlighted as tip-worthy by DEG. To receive the tips as soon as DEG releases them, like/follow DEG's Facebook and Twitter feeds. (It also posts videos to a YouTube channel once in a while.) Or just browse the more than 10,000 inquiries and responses in the database and see what else you learn.
Audatex: Manually enter blackout refinish
"The refinish of the blackout on a door frame is a not included operation in Audatex and would require a manual entry," the DEG advised in January, pointing to an inquiry about a 2003 Nissan Murano.
A user had in October 2012 requested a separate frame blackout operation, referencing a 2003 Murano window/door frame which "MUST BE MASKED OFF SO YOU CAN STILL SEE SOME WHITE WHEN YOU OPEN DOOR."
"OUR STUDY TOOK 1.5HR A DOOR," the user also wrote. "TWO TONE TIME IS NOT SUFFICIENT."
AudaExplore explained that the two-toning needed to be entered manually by the user.
"We have reviewed your inquiry and the refinish black-out of the window/door frame is a manual entry," the IP wrote. "This operation is not considered a two-tone or included in the refinish time of the door panel/shell. No other changes are warranted at this time."
CCC: Hinge alignment 'on the spot' evaluation
Here's an interesting bit of trivia shared by the DEG. Hood hinge alignment is included in hinge-related labor — but not on labor related to the overall hood, according to CCC.
A user had asked in January about an apparently finicky 2016 Kia Soul hood.
"On this vehicle based on manufacturing variances with the hood, the only way we were able to adjust the hood to fit accordingly was to adjust & align the hinges of the vehicle," the user wrote." Based on the GTE it lists the Hinges as non-included but does not specify if that is for replacement, R&I, alignment or all of the above. Is alignment of the hood hinges included in R&I or R&R of the hood?"
CCC wrote back with how it divided up hinge-related procedures, explaining that the user was describing a not-included procedure.
"Alignment of the Hinges is not included with Hood R&I/R&R or alignment," CCC wrote. "Hinge alignment is included with hinge R&I/R&R. Determining an estimated work time to align of the Hinges would require an 'on the spot' evaluation when the estimate is being written."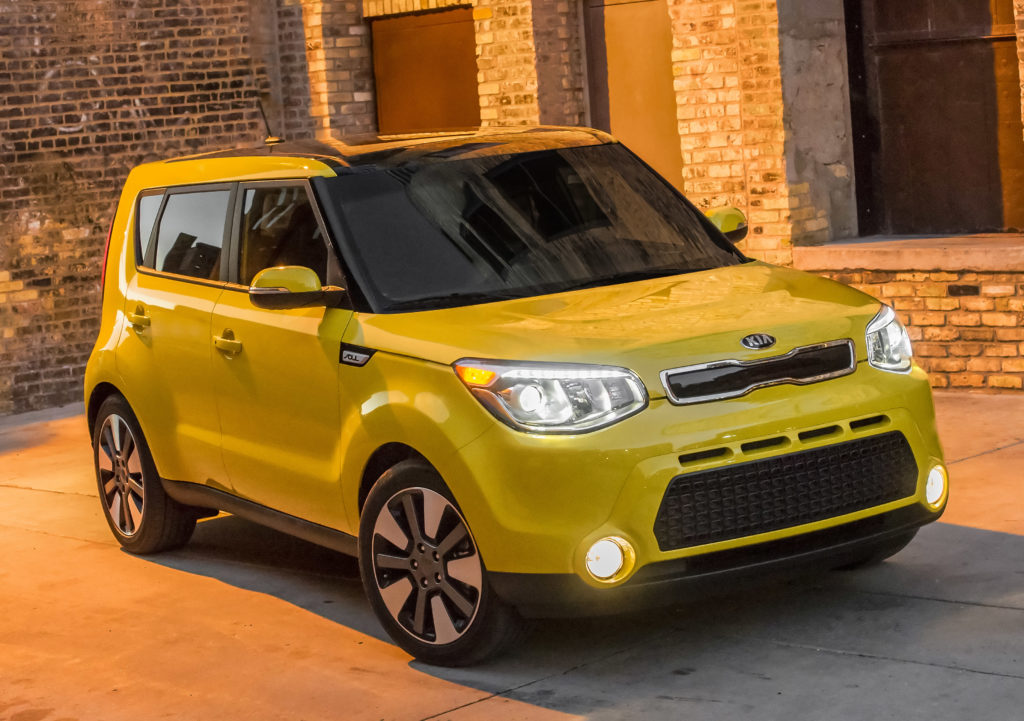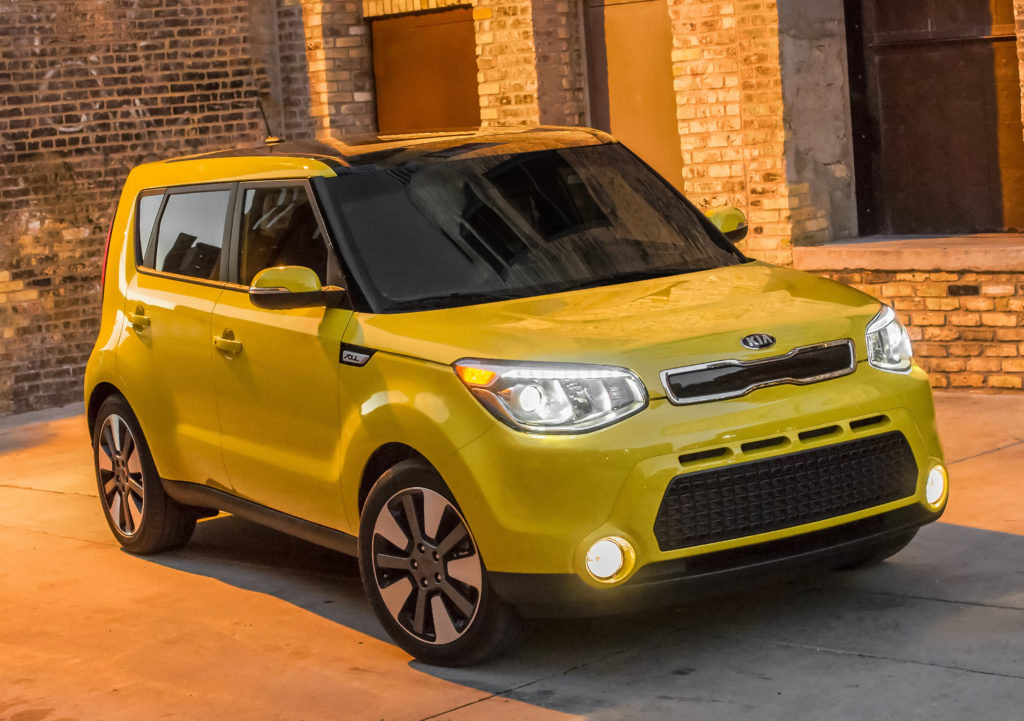 CCC: Covering vehicle interior still not included
Echoing a longer response from 2015, CCC has advised that covering the interior of a vehicle is not an included procedure and must be entered manually, the DEG pointed out in February.
A user earlier that month asked about protecting the interior of a 2013 Chevrolet Cruze while installing a quarter panel.
"In order to install the quarter panel we must properly protect the interior from weld and grinding sparks," the user wrote.
"… Is protecting the interior included with another operation or would it require an additional line to the estimate. Add this as a non-included operation in the labor time premise."
They estimated the protection would take half an hour.
"After review, MOTOR's estimated work times do not include protection of components and/or vehicle," CCC wrote.
In 2015, CCC told a user who'd asked about interior welding protection that "Items that are not listed under the INCLUDED/DOES NOT INCLUDE heading for any given procedure have not been considered in the estimated work time development for that procedure, unless specified by a footnote."
This seems to apply here as well; CCC's latest MOTOR mentions bagging an entire vehicle for refinishing but doesn't appear to mention protection related to welding; based on that CCC guidance, it's therefore not included.
---
Become a better estimator with Repairer Driven Education classes
Learn more about estimating during the SEMA Show from John Shoemaker, BASF, with "The Basics of Blueprinting"; Matthew McDonnell, Big Sky Collision Centers, Will Latuff, Latuff Brothers Auto Body, with "Building a Bigger Estimating Toolbox"; and John Niechwiadowicz, QLC on behalf of BASF, with "Thorough Estimate Techniques for Special Finishes." The sessions are part of the Society of Collision Repair Specialists' Repairer Driven Education Series Oct. 30-Nov. 3. Register here for the individual classes or the series pass package deal.

---
Audatex: Two-stage refinish time on smaller parts
If you're two-stage refinishing a relatively small part, make sure you're not getting inadvertently shorted by a quirk in the Audatex system.
"Parts that show on an Audatex estimate with a refinish time of .2 or less will not calculate 2 stage refinish time," the DEG wrote in March. This means only 'surface' will show on the refinish line and the estimator will need to manually calculate the 2 stage time."
AudaExplore explained the nuance in response to an March inquiry about refinishing a door hinge on a 2007 Chevrolet Tahoe.
"The right front lower door hinge shows .2 to refinish even though two stage interior is selected and it is the only part on the estimate," the user wrote. "The database is not adding two stage or the two stage setup labor. Please correct for all hinges on vehicle."
Manual entry is required here, according to AudaExplore.
"Per internal Audatex procedural limitations, any part with .2 or less surface time will not receive two stage considerations," the IP wrote in response. "This would be a manual consideration by the estimator. Please see section 4-4 Refinish Guidelines for more information regarding when and how Two-Stage considerations apply."
Audatex doesn't use notes like the other IPs
The DEG advised users in March that "Audatex does not make use of database generated labor notes" the way that CCC and Mitchell do.
Rather, "Audatex at times will use the part description to identify important information like non-reusable parts or color references," the DEG continued. "For example, a 2013 Ford Escape shows the Quarter Panel Glass as a NON-REUSABLE PART in the parts description."
It attached this screenshot to make its point: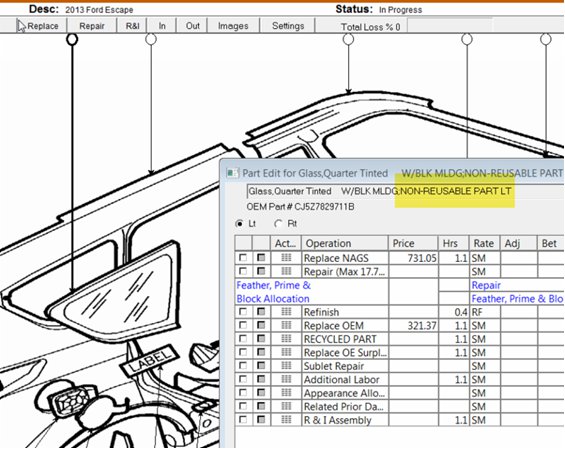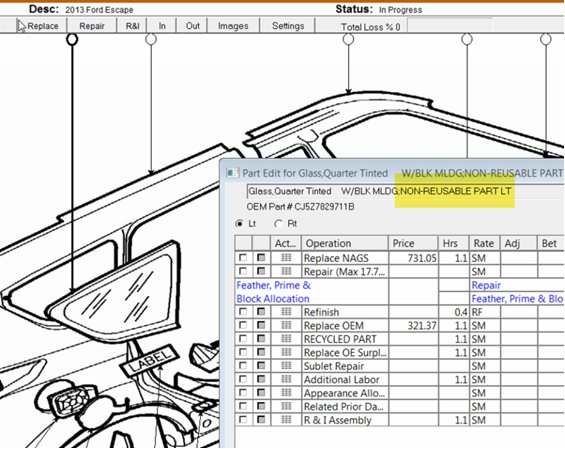 Have a question?
Have a question about AudaExplore, Mitchell or CCC? Submit inquiries to the DEG here. Inquiries, like answers, are free.
More information:
Database Enhancement Gateway homepage
Images:
The Solera booth advertises Audatex at NACE 2017. (John Huetter/Repairer Driven News)
The 2016 Kia Soul is shown. (Provided by Kia)
Audatex doesn't produce labor notes like CCC and Mitchell, but it will state relevant information like the non-reusability of this 2013 Ford Escape quarter panel glass in the parts description, according to the Database Enhancement Gateway. (Screenshot from Audatex provided by the Database Enhancement Gateway)
Share This: