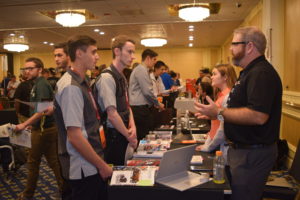 SEMA announced Wednesday it would bring back its Student Career Day for 2017, yet another attraction for exhibitors and repairers in town for the show Monday of SEMA Week.
The second annual job fair will run 1-3 p.m. Monday, Oct. 30, at the Westgate Resort & Casino in Las Vegas.
SEMA expected the event to draw more than 60 SEMA Show exhibitors — it released a list of the current participants Thursday — and hundreds of high schoolers and college students from across the country. Students get in free.
Booths are free for exhibitors, according to SEMA; to register for a table or learn more, email zanec@sema.org.
Asked if non-exhibitors or non-SEMA members could participate — for example, a Las Vegas body shop —  SEMA senior director of education Zane Clark wrote that it might be possible.
"(W)e prefer that they be SEMA members and exhibitors, but since the audience is students and the event occurs before the official start of the Show and away from the (Las Vegas Convention Center), we do allow for exceptions," Clark wrote in an email.
Even if your shop won't have a presence at the job fair, the Society of Collision Repair Specialists will be present to show the flag for the industry. The organization plans to show job hunters the opportunities available in a collision repair industry that might not have been previously on the students' radar despite their obvious automotive interest.
For example, a student focusing on diagnostics in their education might not have realized that the collision repair industry had a demand for that knowledge too, SCRS Executive Director Aaron Schulenberg said Friday.
SCRS, SEMA, the Auto Care Association and other automotive aftermarket organizations have also teamed up on a joint jobs network; jobs posted on one trade group's job board can appear on the others' career sites. This also might help lure a candidate with a general interest in cars or in a different aftermarket sector into seeking a collision repair-related position.
---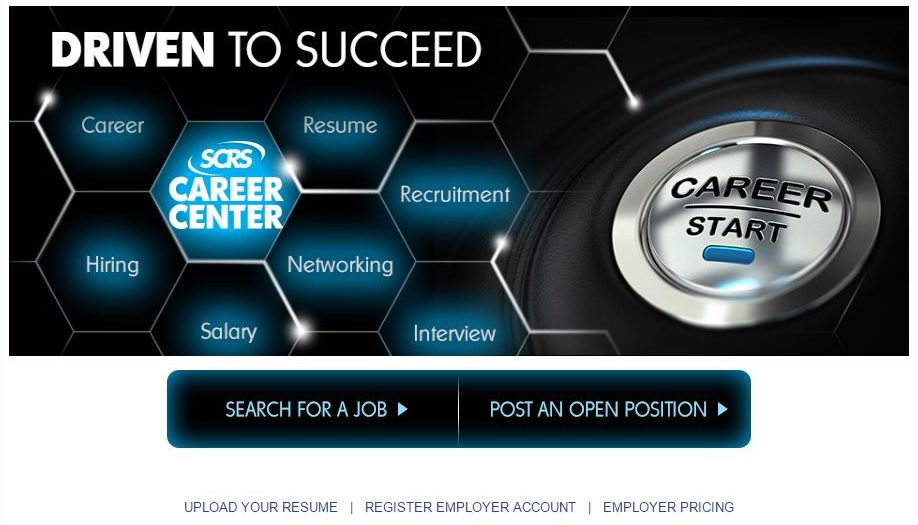 ---
"Student Career Day is unique in that we focus solely on the automotive industry and bring students who are passionate about the automotive aftermarket," SEMA senior director of education Zane Clark said in a statement. "Many times, career fairs are limited to local opportunities and represent a number of industries. At the SEMA Student Career Day, all participating companies are specific to the automotive aftermarket and represent a national footprint. Further, it is held against the backdrop of the SEMA Show, where students get the opportunity to learn more about our industry and experience it first-hand."
In 2016, the inaugural event drew 650 students — "many of whom were offered jobs" by the 40-plus companies present, SEMA wrote in a news release.
"It was exciting to meet the next generation of our industry and see their enthusiasm for what we do. They were all well-prepared, confident, and educated about our companies," ididit's Kimberly Johnson said of last year's career fair. "I highly recommend that all SEMA member companies participate in SEMA Career Day."
More information:
"SEMA Student Career Day Focuses on Job Opportunities and Industry Growth"
SEMA, Sept. 6, 2017
"More Companies Join SEMA Show's 2nd Annual Student Career Day"
SEMA, Sept. 7, 2017
Society of Collision Repair Specialists (et al) automotive aftermarket job board
Featured image: SEMA announced Wednesday it would bring back last year's Student Career Day event for 2017, yet another attraction for exhibitors and repairers in town for the show Monday of SEMA Week. (Provided by SEMA)
Share This: