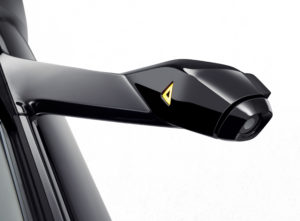 Research firm IHS Markit predicts side-view and rear-view mirror systems will go increasingly high-tech over the next decade — a trend that could add new severity to collision repairs.
In a Tuesday news release promoting a new report on the topic, IHS Markit projected "major changes" that would include augmenting or replacing the traditional mirrors with cameras and displays.
Based on IHS Markit's projections, if you're going to be doing collision repair or auto glass repair eight years from now, you're going to be dealing with these two trends. (Probably particularly on luxury cars.)
Side-view mirrors
U.S. regulators don't allow OEMs to completely replace side-view mirrors with cameras — something that would be a huge boon to aerodynamics, fuel economy and potentially even visibility — but IHS Markit seems to suggest that sentiment might change. Automotive News reported in 2016 that Japan had approved mirrorless cars and one supplier expected the U.S. to do so by 2018.
"The market for dedicated side-view camera display mirrors will grow as a result, with initial production expected within the next 12 to 24 months," IHS Markit wrote in the news release. "By 2025, nearly a half million side-view camera display systems will replace side mirrors annually in new vehicles designed to support the added technology content.
"… In 2025, more than 1.8 million vehicles will be produced with side-view camera sensors to support drivers or contribute to automated driving systems, while more than 23 percent of these systems will completely shed the traditional side-view mirror, according to IHS Markit forecasts."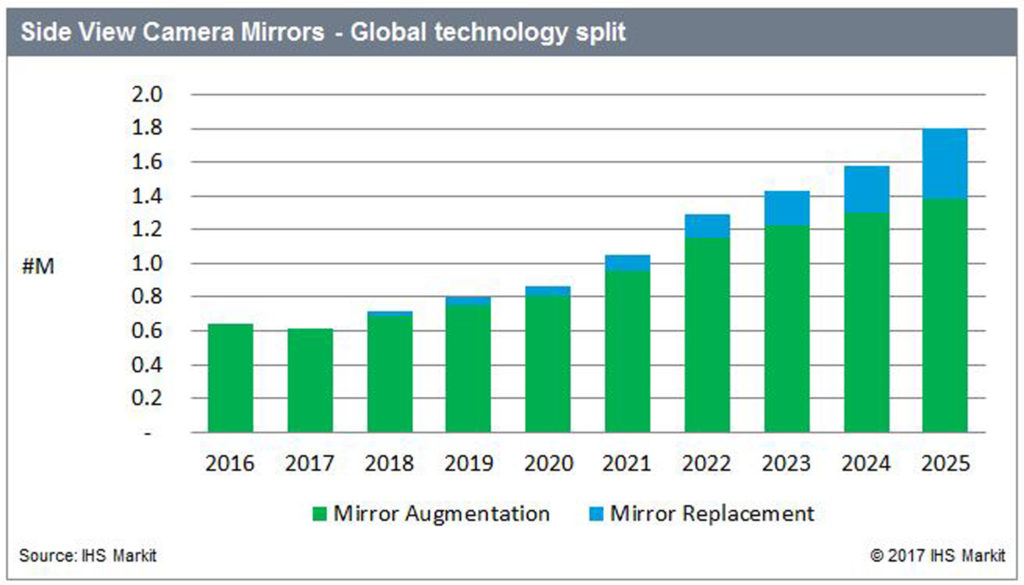 The greater visibility could help reduce collision frequency, but it'll add greater severity in the form of calibrations and increased parts costs as components on the vehicle exterior incorporate cameras and any associated infrastructure (wiring, etc.).
And there's potentially new interior costs to contend with in the form of additional displays. Unlike a rear-view camera feed, it's not logical to look to the center panel or rear-view mirror to see what's on your flank. That means shops might be fixing cars with screens on the A-pillar or door.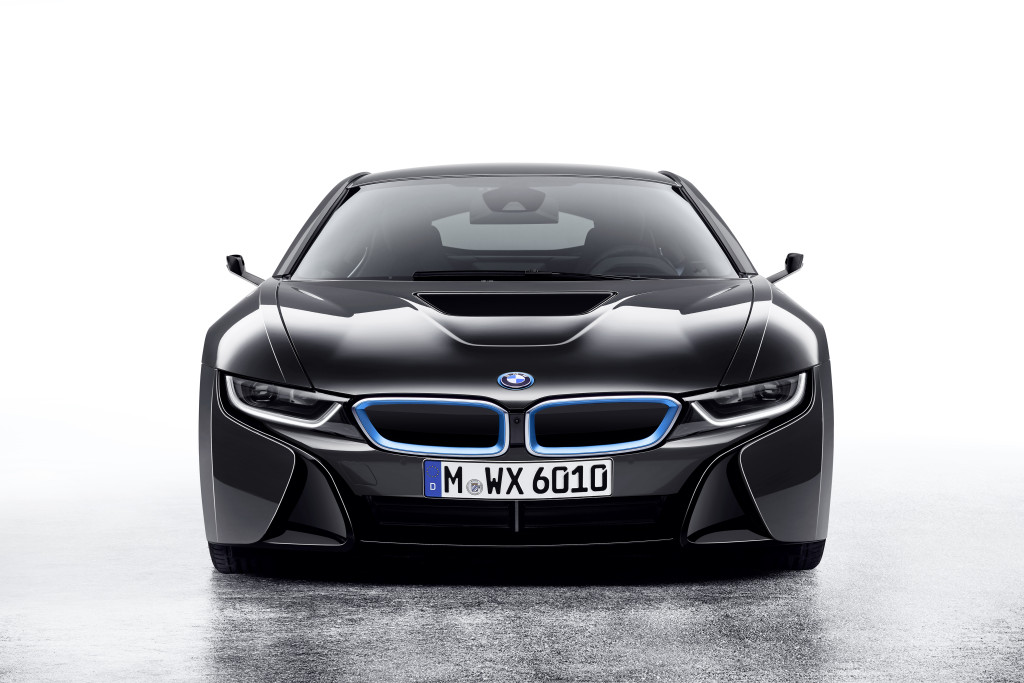 "Suppliers and automakers are investigating several different ways to replicate the camera view with an in-vehicle display. These side-view images could feed through an instrument cluster display of some sort, or even a traditional center stack display," IHS Markit automotive technology analyst and study author Brian Rhodes said in a statement. "However, the majority of concepts to this point have focused on new, dedicated side-view displays located either in the door panels or A-pillars because they offer the driver the most familiar line of sight for this safety-critical aspect of driving."
Additional calibrations might be required, as IHS Markit speculated that the side-view feed could be tapped for another driver assistance feature.
"Current side camera systems merely enhance the driver's view today and provide marginal added safety as a result, but there is much more opportunity," IHS Markit principal automotive analyst Jeremy Carlson said in a statement. "Camera sensors allow machine vision software and artificial intelligence to constantly detect, track, and recognize objects over a wide field of view, and that can be important input to autonomous driving solutions."
---
Find out about procedures, liability related to new tech at OEM Summit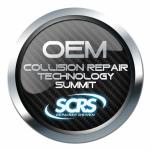 Learn more about the technology increasingly found on the U.S. vehicle fleet and what it could mean from your shop during "The Impact of Advanced Vehicle Systems on Routine Repair Process and Procedure" and "The Hidden Dangers of Vehicle Technology, Improper Repair Methodology and Your Liabilities"  Nov. 2 at the OEM Collision Repair Technology Summit during the SEMA Show in Las Vegas. Space will be limited; early registration is encouraged. The sessions are part of the Society of Collision Repair Specialists Repairer Driven Education Series Oct. 30-Nov. 3. Register here for the three OEM Summit classes or the series pass package deal, which includes the entire week of classes, all three parts of the OEM Summit and the Nov. 2 Sky Villa afterparty.
---
Rear-view mirrors
Upgrading rear-view mirrors would be an easier switch, as the government has given automakers their blessing to have a rear-view mirror toggle between a mirror and display at the driver's request. OEMs already have to stick a rear-view camera into the car to comply with the model-year 2018 backup camera requirement.
As IHS Markit observed, General Motors and Nissan already have started to add such toggleable rear-view displays — "and other automakers will soon follow."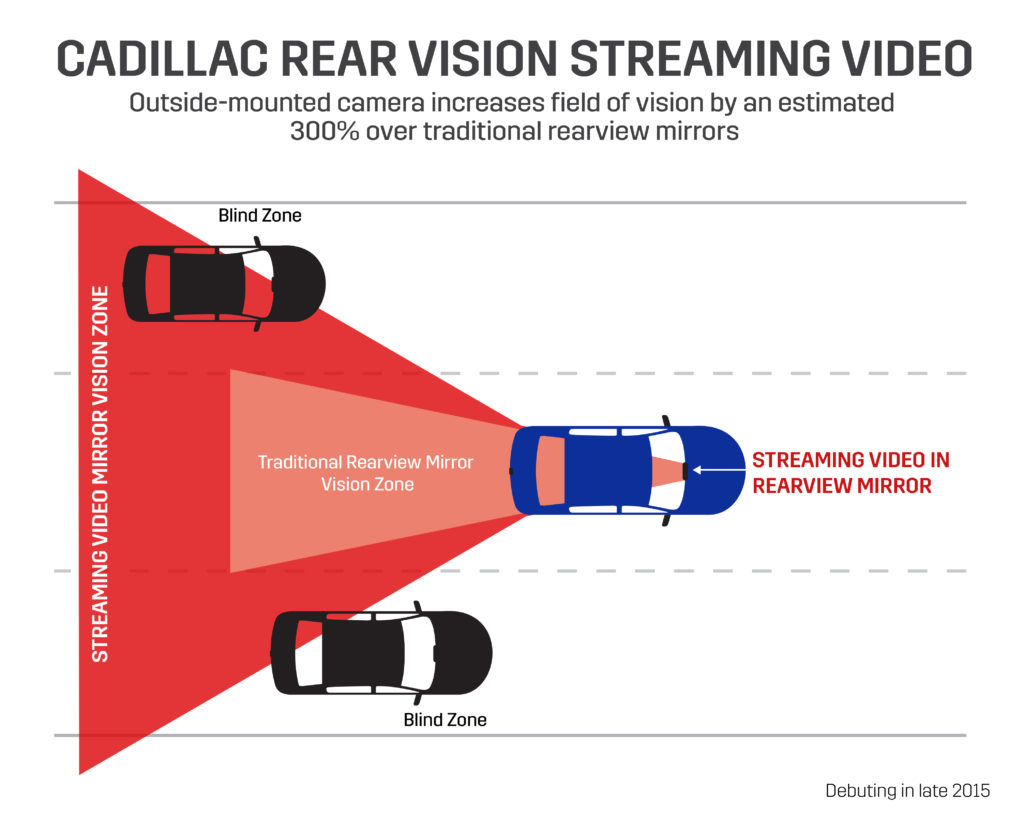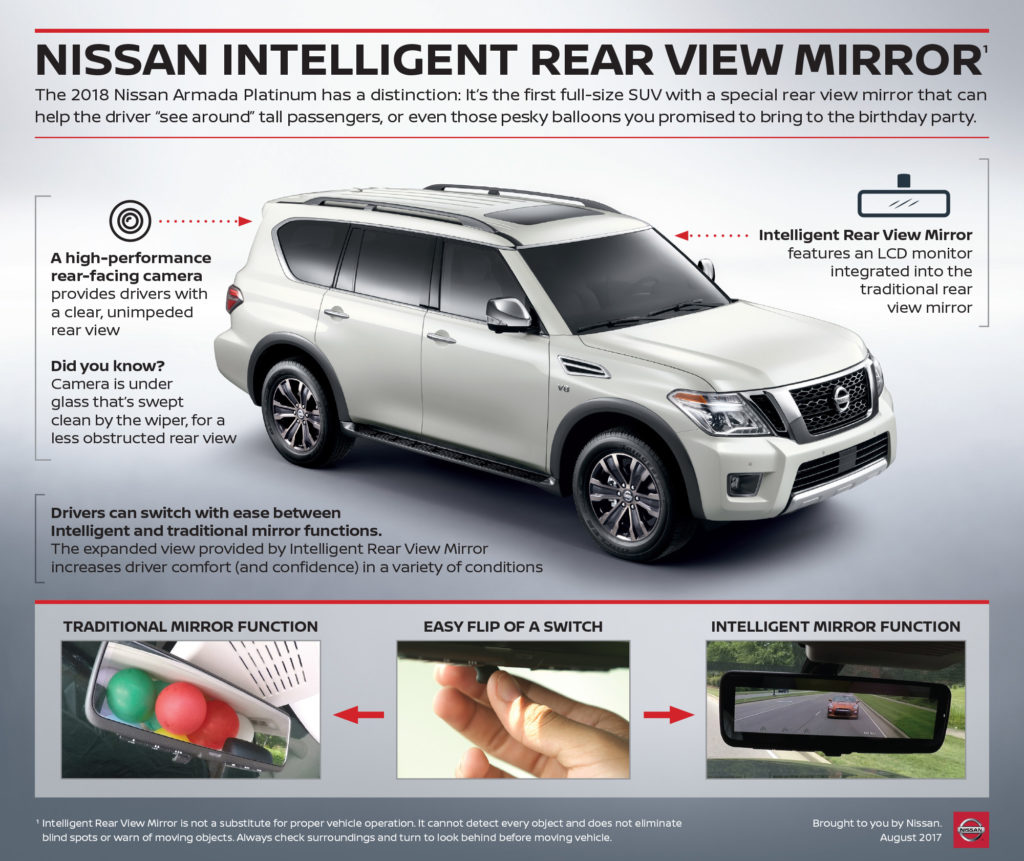 "With regulatory approval and early signs of customer acceptance, rearview display mirrors are expected to reach nearly 1.8 million units produced annually in 2025, led by markets in Japan and North America," IHS Markit wrote.
Like the side-view displays, adding such a feature to a rear-view mirror increases the sticker price of the car and severity of not just collision repairs but likely auto glass work as well. The Nissan Armada's rearview camera is located behind the rear windshield, which could also mean OEM glass would be the only acceptable replacement windshield in the back.
"While cost and complexity will limit the market to an extent, the opportunity for differentiation and improved visibility will attract a number of automakers," IHS Markit wrote.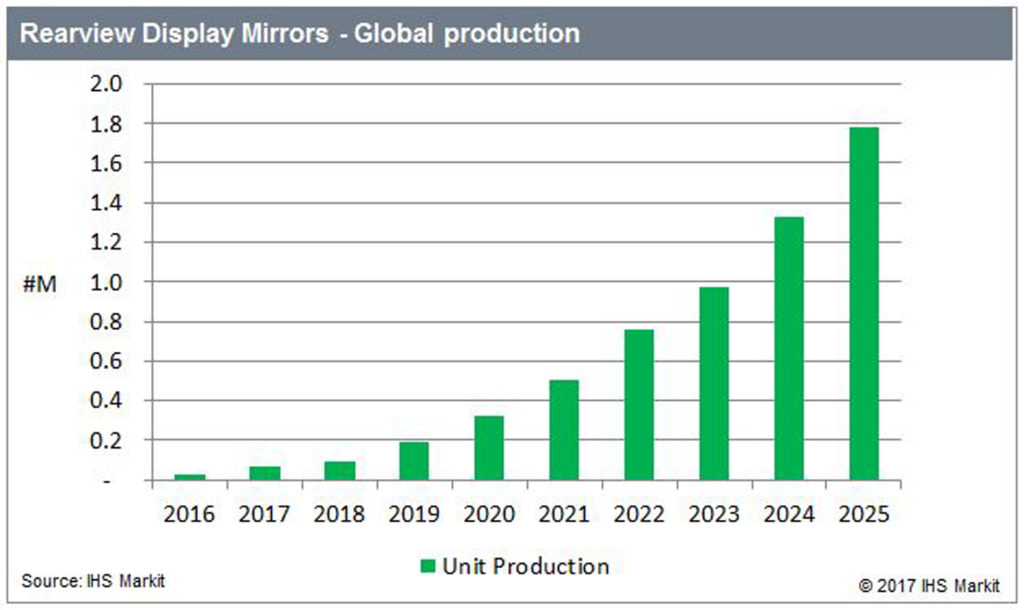 More information:
"New Camera and Display Mirrors Enhance Vehicle Safety and Fuel Efficiency, Challenging Traditional Mirror Solutions, IHS Markit Says"
IHS Markit, Sept. 19, 2017
Images:
In another foray towards reducing side-view mirrors with cameras, BMW presented in 2016 an i8 Mirrorless concept it touted as safer and more aerodynamic for customers. (Provided by BMW)
Research firm IHS Markit predicts side-view and rear-view mirror systems will go increasingly high-tech over the next decade — a trend that could add new severity to collision repairs. (Provided by IHS Markit)
A preproduction rendering of how the 2017 Cadillac CT6's digital rearview mirror would work. (Provided by Cadillac/Copyright General Motors)
Nissan late last month announced it would offer an "Intelligent Rear View Mirror," which can offer both a typical reflection and an LCD display from a rear-facing camera, standard on the 2018 Nissan Armada Platinum. (Provided by Nissan)
Share This: