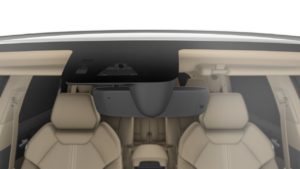 The introduction of advanced driver assistance systems behind the windshields of modern vehicles is a "sea change" for the automotive glass replacement industry, an expert said last week.
"It's the biggest change since curved windshields," said Bob Beranek, a 35-year veteran of the auto glass industry who will discuss ADAS during "Navigating the World of Automotive Glass Repair and Replacement" with Gary Hart of the Independent Glass Association at 9:30 a.m. on Tuesday, Oct. 31, during the SCRS Repairer Driven Education series at SEMA. (Sign up for the class here, or buy the series pass package deal here.)
Virtually every automaker has committed to making autobraking a standard technology by 2022, and some are ahead of that timeline. For example, Toyota already pledged to make it standard on most models (including top sellers Corolla, Camry and RAV4) by the end of this year. This technology — proven to heavily reduce collisions and therefore a key safety feature — often involves a camera mounted behind the windshield, on the back of the rear-view mirror.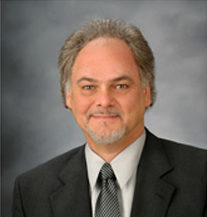 A once-simple glass replacement now requires the recalibration of the camera, which can also be used for features like lane-keeping alerts and automatic high-low beams. If the glass installer lacks the training, equipment and capability to reset the system, they're putting the customer's life at risk. For this reason, major glass installation chains, including No. 1 Safelite, have announced the rollout of ADAS recalibration capabilities companywide.
Beranek, the owner of Automotive Glass Consultants and lead instructor for Auto Glass University, said consumers have been served by mobile, one-man glass installers since around the 1950s: "Come to my driveway, get it done and drive away."
"For the most part, this is going to change everything," Beranek said. The mobile guy might be able to replace your windshield, but the car will probably have to be taken somewhere else for recalibration.
For example, recalibrating the forward camera on a 2018 Toyota Camry made after June 2017 can demand the car be on a level surface (so no pitched driveways!) with 3 square meters of space in front of it, with at least the 2.2 meters directly in front of the car level with the vehicle. Natural or artificial light sources can be an issue depending on their angle. The tire pressure must be correct. The shop must have the correct target and stand and block off an appropriate amount of space behind it. A scan tool is required.
(If you're curious to know more, follow I-CAR's instructions here for how to look up the instructions on the Toyota OEM procedure site.)
"The days of mobile service will disappear," he said. "… We're all going to have to change our systems."
The auto glass industry also was built on providing services for dealership groups. "They (dealerships) just farmed it out," Beranek said. This has also left some dealerships unprepared for the change — assuming they even understand or recognize the new technology, according to Beranek.
"Perhaps more worryingly, almost a third (31%) of those (customers) who contacted their car dealership for calibration found that their first point of contact was not aware of the need for calibration and 53% were given inaccurate advice in relation to their problem," the U.K.'s Autoglass observed last year.
Even worse, "there's many glass companies that don't know what ADAS is," Beranek said.
Beranek said he was trying to call attention to the "serious situation."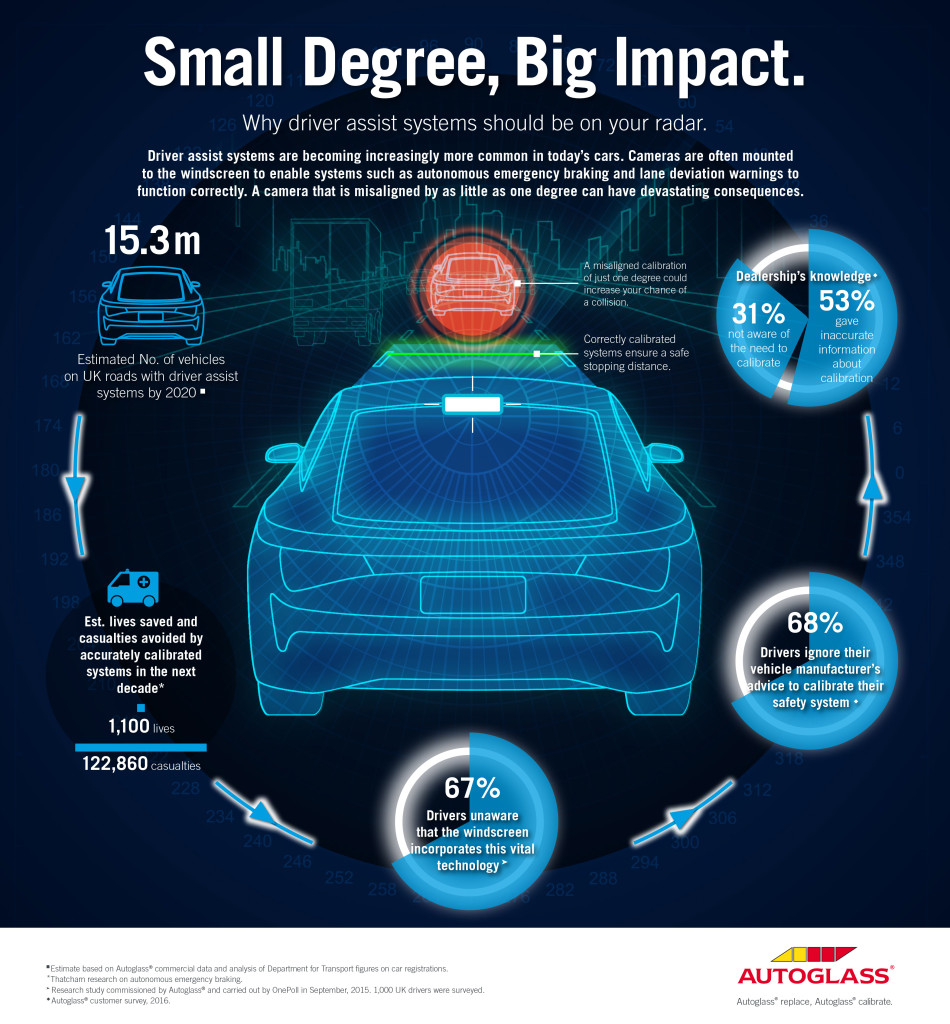 About 4 million windshields are replaced every year, and 71 models today require recalibration every time the glass is replaced.
"That's going to be a huge number," he said.
Once both industries fully recognize the technology's existence, why not have the traditional roles stand post-ADAS, we asked Beranek. Why can't the glass industry install glass, and the dealership, which probably has a better sense of the OEM gear and expertise anyway, recalibrate the ADAS system?
Beranek said that was one option. But he said a new wrinkle is also developing where more dealerships are seeking glass installation training and glass companies are buying recalibration tools. What had been a symbiotic relationship for years is changing to "'Get out of my shop, you're a competitor,'" he said.
Another potential consideration: A typical recalibration can take more than an hour and tie up the shop of whoever's doing it, according to Beranek. Performing hundreds of windshield recalibrations a week might be impossible.
"The technology has advanced faster than the infrastructure has," Beranek said.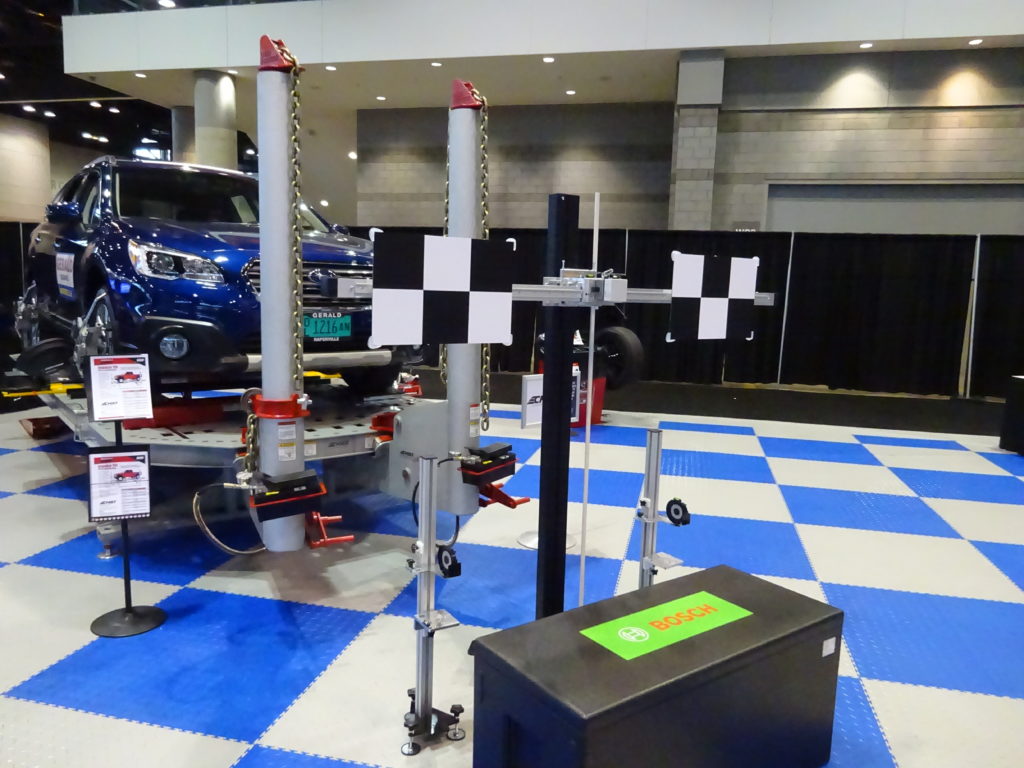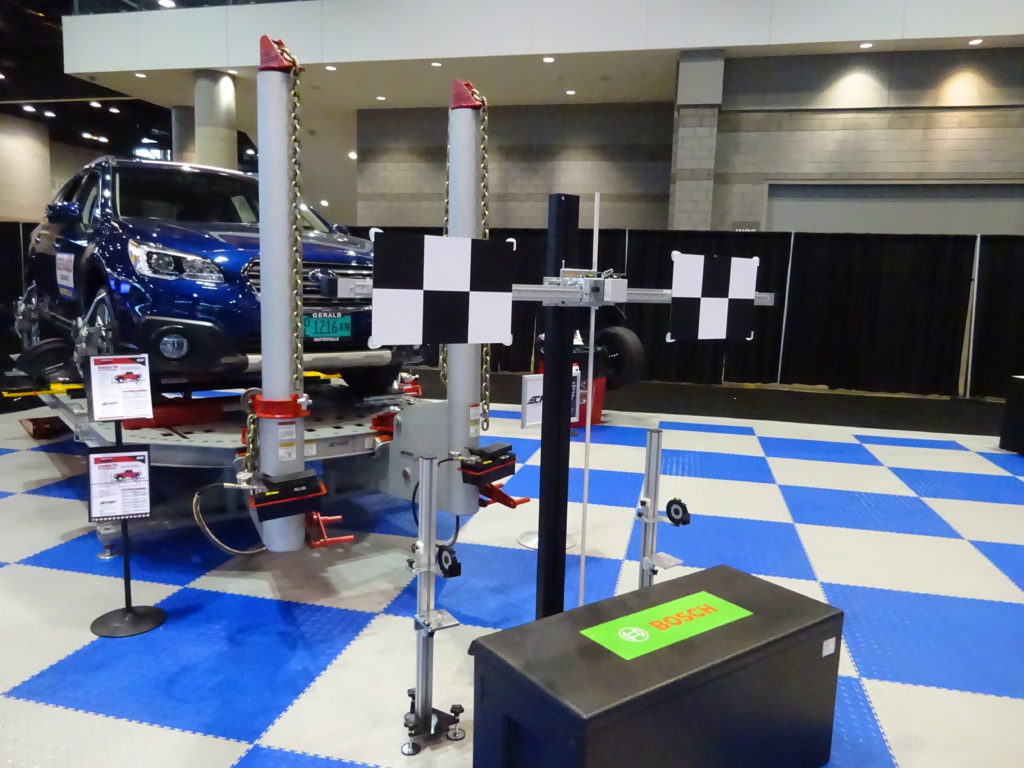 Type of glass
Insurers seem to understand the recalibration necessity, according to Beranek. That would seem to remove at least one complication as the glass industry shifts towards ADAS.
Of course, that doesn't mean the carrier has to like it.
"In some cases, the recalibration costs more than the glass does," Beranek said.
He said it seems as though self-calibrating systems might be a way to keep premiums from getting too high in the future, and he hoped the OEMs would move that way. (There's potentially an argument that the reduced frequency from ADAS will mean the insurer still comes out ahead — meaning premiums could hold steady or decrease. But regardless, it'd certainly make life easier for repairers, insurers and customers if systems could self-calibrate.)
Aftermarket glass could be a tougher sticking point for carriers and shops. OEMs warn that only their glass is guaranteed to properly work with the ADAS systems, but aftermarket manufactures say "'our glass should be calibrateable as well,'" Beranek said.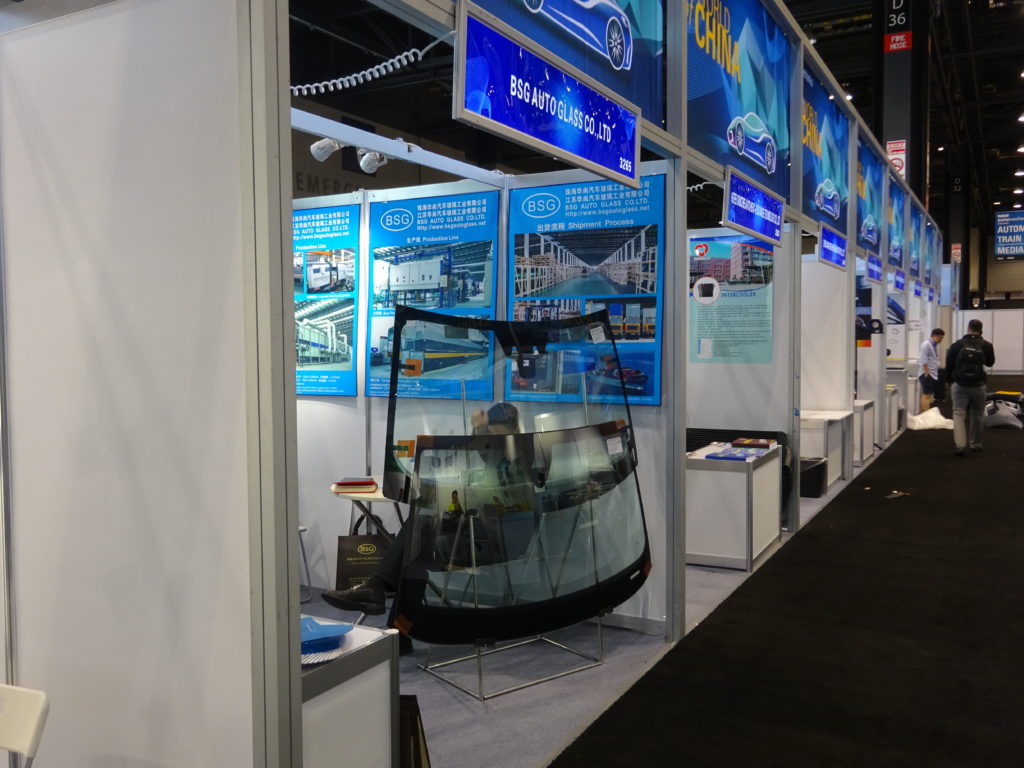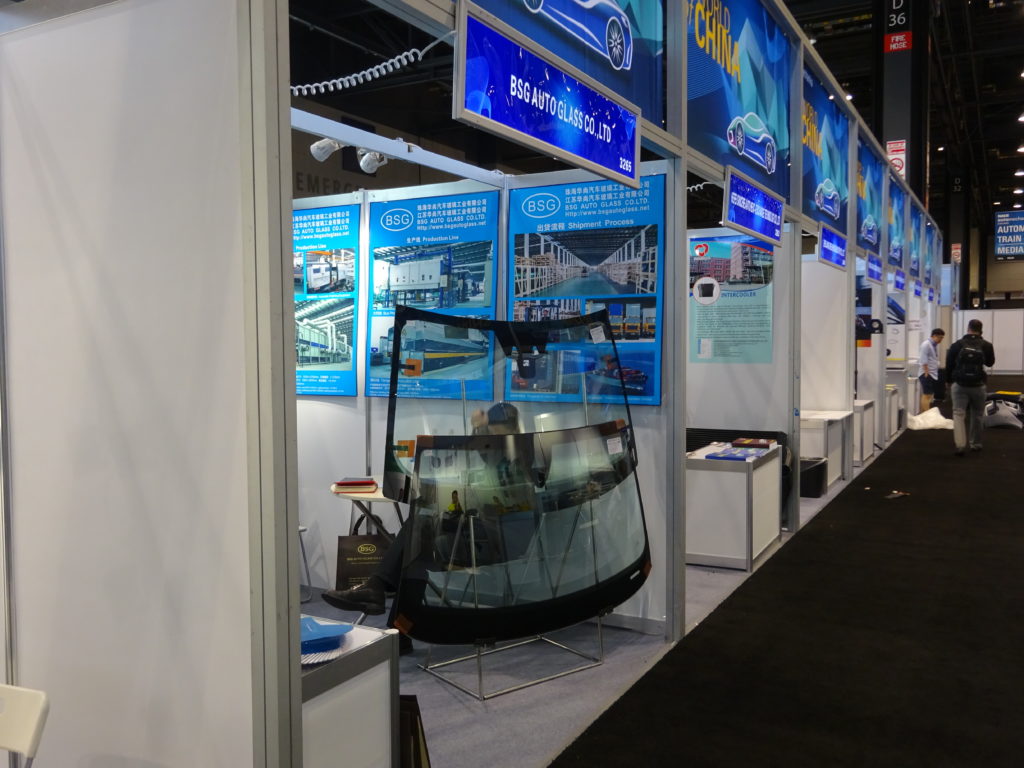 The decision between a more expensive OEM windshield and cheaper imitation version might leave the consumer, glass shop and insurance company "all in conflict with one another."
"It's all based off liability protection," he described the conflict.
As the John Eagle Collision case proved, choosing to deviate from an OEM's instructions can be a $31.5 million and potentially customer-injuring gamble for a repairer. (And also potentially get the insurer sued for allegedly demanding the deviation.)
"Toyota states that systems that could be affected if Toyota genuine parts are not used are the lane departure alert system, forward recognition camera system, dynamic radar cruise control system, pre-collision system or automatic high beam system," I-CAR summarized Toyota's glass replacement instructions. "If an aftermarket glass is installed, there is the possibility that the black ceramic border may not allow the camera to see through it properly. In addition, the aftermarket glass may be missing the brackets necessary for mounting the camera."

More information:
SCRS Repairer Driven Education page
Images:
A monocular camera used in Acura's AcuraWatch suite is shown behind the windshield of a 2017 MDX. (Provided by Acura.)
Bob Beranek, the owner of Automotive Glass Consultants and lead instructor for Auto Glass University. (Provided by Automotive Glass Consultants)
Bosch's aftermarket advanced driver assistance system calibration tool is shown at NACE 2017. (John Huetter/Repairer Driven News)
Aftermarket windshields appear at a booth July 28, 2017, during NACE. (John Huetter/Repairer Driven News)
Share This: