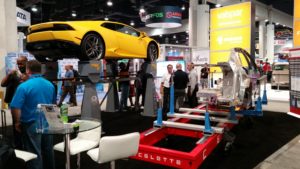 Time's running out for auto body shop owners, managers and employees to make plans to attend the 2017 SEMA Show in Las Vegas, and time's really running out for discounts on the show and the on-site SCRS Repairer Driven Education Series.
For those unfamiliar with the Society of Collision Repair Specialists' Repairer Driven Education series, it's a great opportunity to learn a mix of nuts-and-bolts skills for techs and estimators and management, marketing and customer service techniques for the front office.
"The RDE series, featuring the the OEM Collision Repair Technology Summit on Thursday of the show, will provide collision repairers with access to more than 30 educational sessions delivered by the industry's most respected subject matter experts," the Society of Collision Repair Specialists wrote in a news release Monday about the deadline. "… Each session of the RDE series has been individually selected or suggested by SCRS for content that specifically focuses on issues and information of relevance to collision repair professionals operating in today's marketplace."
Classes run Monday, Oct. 30, through Friday, Nov. 3. Early registration runs through Friday, Oct. 13, and is $75 for individual courses or $375 for a series pass package deal which includes the entire week of classes, all three parts of the OEM Summit and the Nov. 2 Sky Villa afterparty. After the deadline, the prices rise to $85 and $400, respectively.
We've been previewing some of the content. Check out: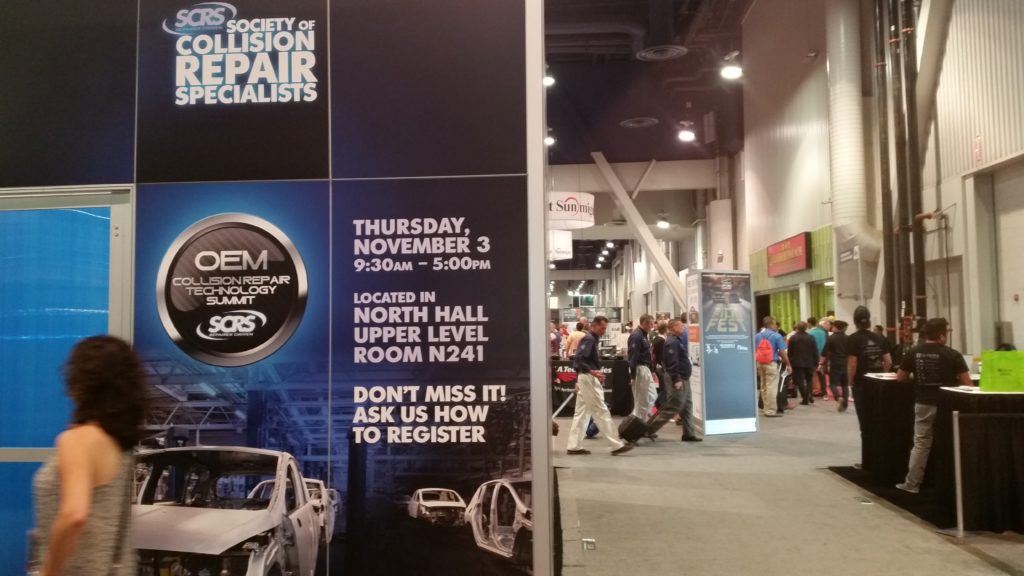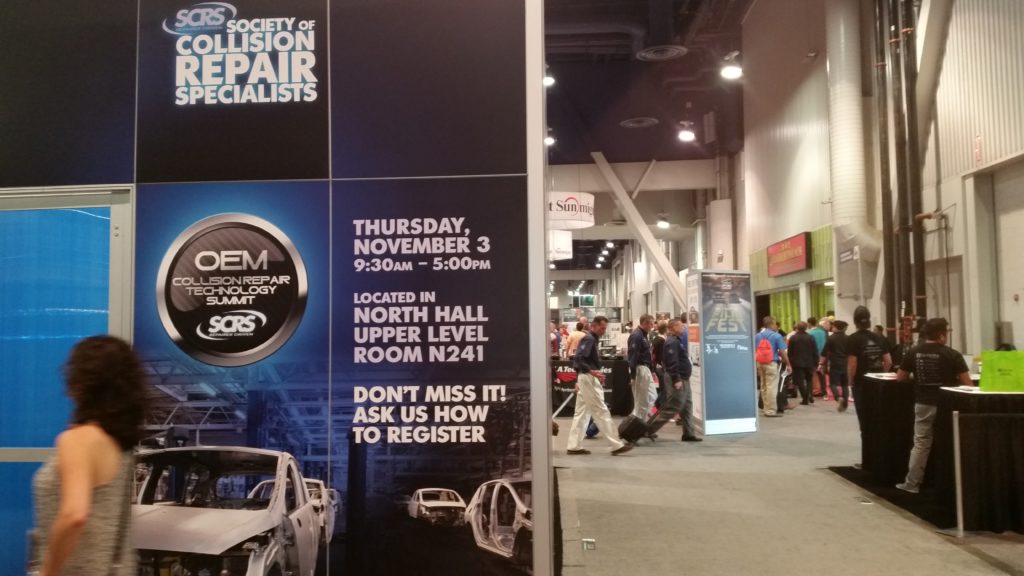 SEMA registration
And if you're going to the RDE sessions anyway, consider visiting the actual SEMA Show nearby. There's a gigantic collision repair and refinishing section, a restyling and car care section for the detailers — and those are just a small fraction of the automotive awesomeness there.
The general public isn't allowed, but collision repair and refinishing professionals are welcome — and this includes the folks in the trenches as well as the bosses. (SEMA even offers staffers a business letter they can use to persuade the boss to let them go.) After all, techs and painters buy plenty of tools themselves, and they're also in a great position to evaluate larger equipment the shop might buy.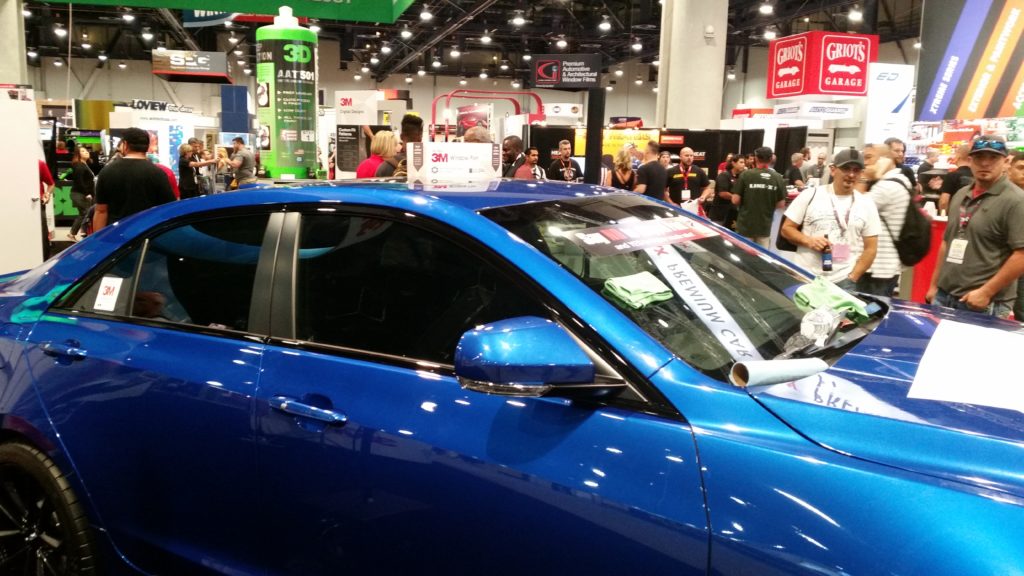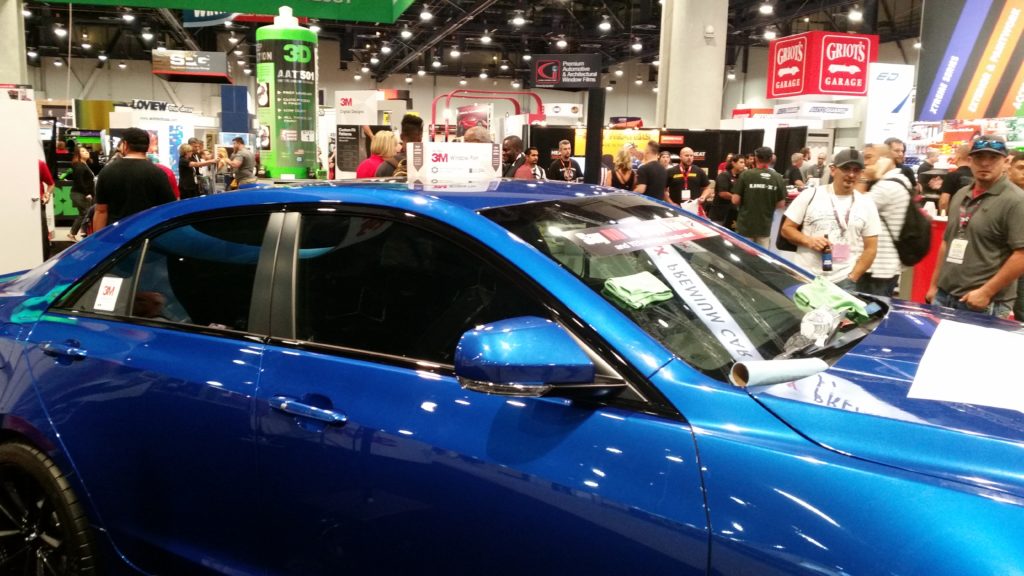 "Basically, you need to prove that your business or the employer you work for is a current and legitimate automotive aftermarket business," SEMA writes in its FAQs. "To that end, business registration, certificate, tax ID or resale card/number is acceptable. The next part is to prove that you are the current owner or currently employed by that business. If the business license states you are the owner, that is acceptable. If you work for a business owned by someone else, you need to provide a business card or a paycheck stub OR a photo ID–all must state your name and the name of the company, which must agree with the name of the company you are providing in your registration record. You also must provide an email address–preferably a company email address.  All documents must be provided in English."
Register for SEMA before Friday, Oct. 13, and pay only $40 for the week. After Oct. 13, the price increases to $90.
Details: www.scrs.com/rde and 866-229-3687; www.semashow.com and www.semashow.com/register.
More information:
"Two Weeks Left to Take Advantage of Early Registration Discounts for RDE at SEMA"
Society of Collision Repair Specialists, Oct. 2, 2017
Images:
A Lamborghini stands suspended above a Celette bench at SEMA 2015. (John Huetter/Repairer Driven News)
The Society of Collision Repair Specialists' booth is shown at SEMA 2016. (John Huetter/Repairer Driven News)
The 2016 SEMA Show. (John Huetter/Repairer Driven News)
Share This: