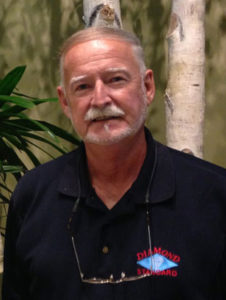 Geoffrey Crane, who marketed Diamond Standard aftermarket parts for more than a decade as director of industry relations, has died. He was 70.
"With sadness, we note the passing of Geoffrey Crane," Diamond Standard posted on its website Tuesday. "Geoff was an integral part of the Diamond Standard team for many years. Our sympathies go out to Geoff's family and friends." (Emphasis Diamond Standard's.)
Crane's LinkedIn profile states that his Diamond career included "lead contact into 200 national, regional, and local insurers, data base development, website design, and advertising development."
"Geoff was a true professional in every sense of the word," Diamond Standard CEO President Michael O'Neill wrote on Crane's Coleman Funeral Home Tribute Wall. "He was well known and respected by his peers in the Automotive Aftermarket. He was a friend and a colleague and we will miss him."
Prior to joining Diamond Standard in 2006, Crane spent nearly 12 years starting in 1988 at the automotive division of fuel, cleaner and remover producer W.M. Barr, manufacturer of brands like Bulldog. There, he led five employees and 125 paint, body and equipment and retail representatives and posted an average of 25 percent annual sales increases, according to his profile.
Crane died Sept. 5, in Olive Branch, Miss., according to an obituary. He is survived by daughters Olivia Crane and Carolyn Wanat; sons Billy Crane, Daniel Crane, David Crane; sisters Deborah Benedetti and Nancy Kindregan; and brothers Jonathan Crane and James Messersmith; and three grandchildren.
Crane was preceded in death by his parents, New Jersey state Sen. Robert Crane and Frances Adams.
Crane had a "passion for cars," according to an obituary. Other interests included barbecue competitions and fishing.
Details on services were unavailable, as were suggestions on a donation on lieu of flowers. Condolence flowers or gifts and messages and remembrances may be conveyed to the family through Coleman Funeral Home.
More information:
Diamond Standard tribute to Geoffrey Crane
Diamond Standard, Oct. 17, 2017
Coleman Funeral Home, Sept. 5, 2017
Featured image: Diamond Standard industry relations Director Geoffrey Crane. (Provided by Diamond Standard)
Share This: