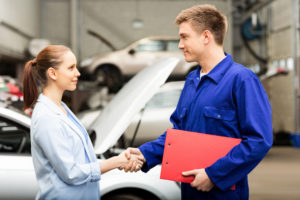 A collision repair facility should be closing 80 percent of the prospects walking in the door for an estimate, Management Success senior service consultant Jim Saeli said earlier this month.
Failure to do so can reflect a lack of salesmanship on the part of an estimator, said Saeli, who will be teaching how to lock in more customers at "Sales Training For Estimators" from 9:30-11:30 a.m. Friday, Nov. 3, during the Society of Collision Repair Specialists' Repairer Driven Education series at SEMA. (Sign up for the class here, or buy the series pass package deal here.) 
"A 20% increase in a shop owner's closing ratio could positively affect their bottom line significantly if he or she truly understands the value of estimating," the course description states. "This all starts with effective communication and negotiation."
Repairers need to know how to handle a customer to build up a relationship and trust, Saeli said. They might also encounter a variety of objections and reasons why the customer wants to keep shopping around, but these can be overcome, he said.
"Truthfully, you should get at least 80 percent," Saeli said. He said he's advised shops with a close rate as low as 40-50 percent.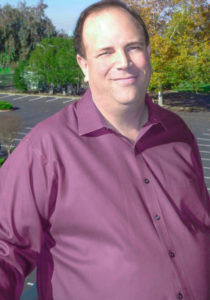 "They're losing a lot of people," Saeli said. There's a lack of understanding that the estimator role is a sales job as well as a damage analysis one.
"They totally miss what their true position is," Saeli said.
What about direct repair program facilities? The insurer has advised a customer to patronize that particular shop. Surely, that's a done deal, right?
Even with a referral customer, the shop still needs to close, Management Success marketing Director Roxanne Doche said.
"You can run into that as well," Saeli said of low close rates at DRP facilities.
Saeli said he recently experienced the DRP referral process with damage on his son's car.
"I was very leery about leaving it there," he said, earlier discussing the feeling of being swept along by the process and wanting to step back and assess options.
The shop's attitude was simply "'You're here, good'" rather than trying to win his business, which wasn't a great sales pitch.
The panel during the Repairer Driven Education course will have a variety of perspectives, including both DRP-only and no-DRP shop representatives and both metropolitan and rural facilities.
Saeli said that in his experience, the location of the shop — rural shop with more of a monopoly or city shop with much competition — actually has little to do with whether they get the business. It's all in how the shop manages the customer.
Asked if it made sense for a shop to split the estimator role into a technical estimator and a separate customer service employee, Doche said "it depends on the shop." Some facilities will have a dedicated customer-facing representative to warm up the client before the estimator handles the actual damage analysis.
Doche said she didn't know if the size of the shop needed to be a barrier to this model, recalling an Arkansas facility with a team of estimators dedicated to different purposes and a separate adviser as well.
Saeli said salesmanship also applies to interactions with insurers so that the shop can get what it needs.
"It's a sales cycle on that end as well," he said. However, a key component is just demonstrating that a particular operation is necessary to fix the vehicle, according to Saeli.
More information:
Repairer Driven Education website
Images:
A collision repair facility should be closing 80 percent of the prospects walking in the door for an estimate, Management Success senior service consultant Jim Saeli said earlier this month. (londoneye/iStock)
Management Success senior service consultant Jim Saeli (Provided by Management Success)
Share This: