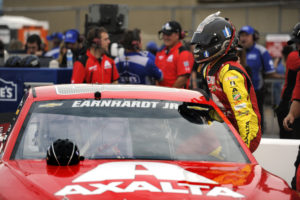 Citing anonymous sources, Reuters reported Friday that AkzoNobel has asked Axalta about the possibility of a merger.
It cited one of the sources to report "Axalta is in the early stages of considering a deal with Akzo Nobel, and there is no certainty that the two companies will agree to a merger."
Axalta closed yesterday at $28.34, which gives it a market cap of $6.9 billion, according to Bloomberg Markets. AkzoNobel closed yesterday at $90.20 at for a market cap of $22.73 billion.
AkzoNobel on Oct. 18 reported that its automotive and specialty coatings segment within its performance coatings group saw revenue grow 1 percent in the third quarter. That subsector posted $431.61 million, up from $428.13 million between July and September 2016. The company's auto refinishing brands include Sikkens, Dynacoat, Lesonal and Wanda.
"Growth was visible in most regions for Vehicle Refinishes and Specialty Coatings," the company wrote. On the whole, the company's performance coatings group's revenue was up 2 percent, though some of this growth stemmed from the company having bought BASF's industrial coatings business.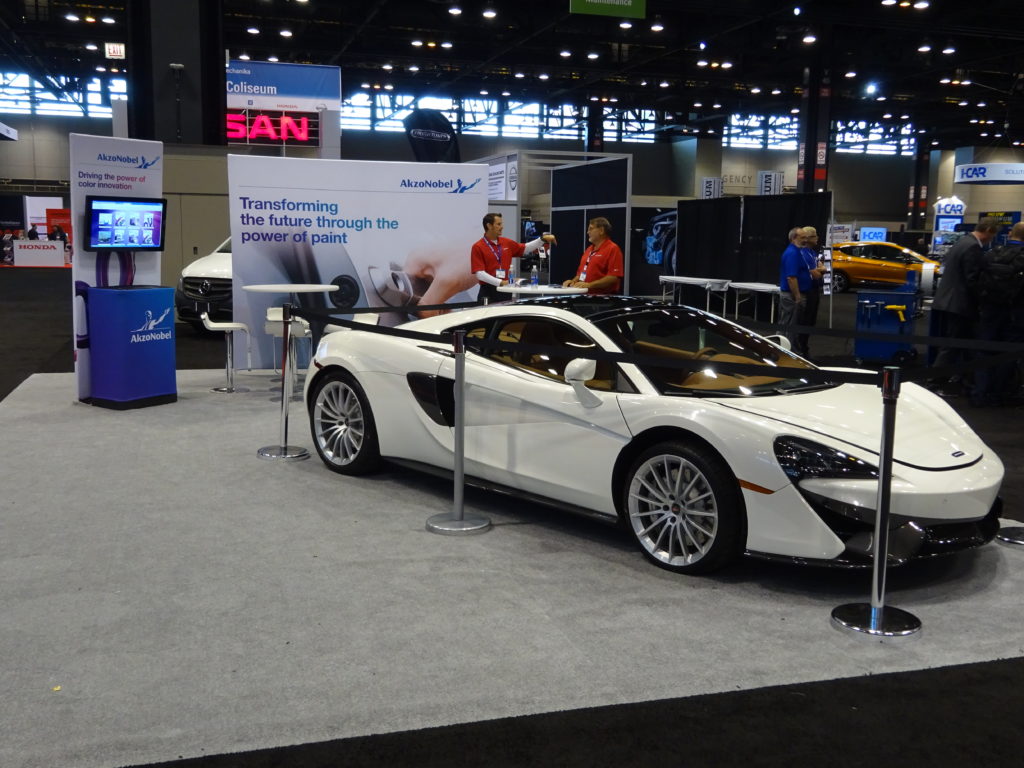 Axalta reported Thursday that its performance coatings segment, which includes automotive refinishing products like Cromax, Standox, Spies Hecker and Duxone, saw revenue rise $12.5 to $693.5 million in the third quarter.
However, the company's refinishing arm of that segment saw sales fall 8.4 percent to $395 million, which it said was "led by the impact of lower volumes from distributor working capital adjustments and the deconsolidation of our Venezuela operations in Q2 2017." Chief Financial Officer Robert Bryant also noted the impact of natural disasters upon the company's business, according to a Seeking Alpha transcript of the company's third-quarter earnings call.
"As communicated in early October, Axalta's third quarter was materially impacted by a combination of factors unrelated to end-market demand conditions, which remain broadly stable since last quarter. Impacts to the quarter included Performance Coatings distributor working capital adjustments, raw material price-cost pressure, and the impact of recent natural disasters," Axalta CEO Charles Shaver said in a statement. "We believe that these impacts are transitory, and we expect improved financial performance beginning in the fourth quarter, assuming continued broadly stable market conditions," Mr. Shaver said.
AkzoNobel earlier this year rejected more than one takeover offer by PPG before the Pittsburgh paint manufacturer finally gave up. PPG's last offer was for $28.8 billion, or about $103.77 a share for a 50 percent premium on AzkoNobel's price before merger talks, and other concessions.
At about the same time, Sherwin-Williams announced it had successfully closed on Valspar for $11.3 billion to become "global leader in paints and coatings."
More information:
"Exclusive: Akzo Nobel approaches Axalta about possible merger – sources"
Reuters, Oct. 27, 2017
Axalta third-quarter earnings call transcript
Seeking Alpha, Oct. 26, 2017
Images:
A Dale Earnhardt Jr. Axalta car is shown at the 2016 Good Sam 500. (Provided by Axalta)
Akzo Nobel's booth is shown at NACE 2017. (John Huetter/Repairer Driven News)
Share This: