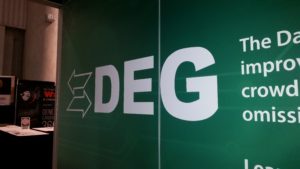 The Database Enhancement Gateway, which allows repairers and insurers to make inquiries and suggestions of the Big 3 estimating providers, was augmented in 2015 to offer weekly tips for repairers on the AudaExplore, Mitchell and CCC programs online and through the Society of Collision Repair Specialists' email list.
If you haven't used the service before to submit questions about estimating collision repair work or just browse responses to other carrier and shop questions, check it out. It's a good — and free — way to find IP best practices and help write the most accurate estimates or appraisals possible.
Here's some areas spotlighted as tip-worthy by DEG. To receive the tips as soon as DEG releases them, like/follow DEG's Facebook and Twitter feeds. (It also posts videos to a YouTube channel once in a while.) Or just browse the more than 10,000 inquiries and responses in the database and see what else you learn.
CCC: Structural foam not included
If you're removing or installing structural foam, it's not included, the Database Enhancement Gateway advised in April. If your estimator doesn't know that, a technician could be missing out on hours.
"The application or removal of structural foam during the repair process is a not included operation in CCC One and requires a manual entry," the DEG wrote, pointing users to the "Labor Time Premise" section of the MOTOR Guide to Estimating.
CCC's MOTOR guide also has a nice description of acoustic and structural foam in case an estimator or insurer is unfamiliar with the technology. It also suggests reasons why foam work isn't included — CCC has no way of knowing if the circumstances of a collision and accompanying repair necessitated welding or heat anywhere near the substance.
This type of product is used by some OEMs to control NVH (noise vibration and harshness) or add structural integrity to the vehicle body. Acoustical foam is a soft to firm, pliable product while structural foam is a hard, dense, rigid product. Acoustical and/or structural fillers may be found internally on vehicle panels; therefore, identification of foam type and location may require an inspection after vehicle disassembly. Foam products must be removed if within 6 inches of an open flame, excessive heat (600 degrees) or welding operation. Any foam damaged or removed during the repair process must be replaced. Always use the correct replacement product.
Audatex: Backup sensor holes not included
If a bumper fascia doesn't include the holes for backup sensors, Audatex doesn't include the time to drill those holes, the DEG wrote in May.
A user had suggested adding another hour onto Audatex's time for installing backup sensors on a 2010 Mercury Mariner.
"In addition to install, need to drill 4 (1-inch) holes in cover plus a (quarter-inch) square notch to hold position on sensor for each hole," the user wrote.
AudaExplore replied that "Labor for drilling necessary to attach parts" was already listed as an excluded labor procedure on its Database Reference Manual.
The manual gives the examples of "(e.g., ornamentation, antennas, etc.)" and notes that repairers could use Standard Manual Entry M61.
CCC gave a similar assessment in 2013 about drilling bumper sensor holes. Mitchell doesn't even include time for installing sensors, so it's pretty likely drilling holes isn't included either.
---
Become a better estimator with Repairer Driven Education classes
Learn more about estimating during the SEMA Show from John Shoemaker, BASF, with "The Basics of Blueprinting"; Matthew McDonnell, Big Sky Collision Centers, Will Latuff, Latuff Brothers Auto Body, with "Building a Bigger Estimating Toolbox"; and John Niechwiadowicz, QLC on behalf of BASF, with "Thorough Estimate Techniques for Special Finishes." The sessions are part of the Society of Collision Repair Specialists' Repairer Driven Education Series Oct. 30-Nov. 3. Register here for the individual classes or the series pass package deal.

---
Audatex's glossary
Knowing what precisely AudaExplore means by a particular term in Audatex might help repairers and insurers write better estimates and fight less. The DEG in May directed readers to read Audatex's dictionaries.
"Located in the back of the Audatex DBRM is a Glossary of Terms," the DEG wrote. "They are definitions for items that you may find in the Audatex Estimating System. Located in the same area is a Glossary of Refinish Terms. For example, … their definition of 'Application of guide coat' and 'Apply a flash color.'"
For the record, applying a guide coat means the "Application of a light coat of paint before sanding to expose high and low points on the panel," while applying a flash coat occurs when you "Apply basecoat to the surface and allow to flash," according to Audatex.
Audatex: Distinguish your own labor rates
A software update granted Audatex users the ability to generate their own labor rate categories and input the accompanying rate, the DEG wrote in May.
"This is especially helpful when working on complex vehicle designs with advance types of vehicle construction used," the DEG wrote. "A user can now charge a separate rate for aluminum, carbon fiber or any other type of specialty material they are working on.  A User Defined Rate can be accessed thru the 'Rate Section.' The user can manually change the charge category on a specific labor or part line and charge the correct labor rate for that specific line they are working on."

CIECA in 2015 announced aluminum labor rate codes would accompany an update to the industrywide Business Message Suite standard, and AudaExplore confirmed then it planned to adopt CIECA's codes.
Mitchell in March announced it would also add specialty materials and other user-defined labor rates to its estimating software. CCC has allowed users to add custom rates at least as far back as 2015. 
Parts searching in CCC
If you don't know precisely what a part is called in CCC ONE or for some reason can't find it, don't worry, according to the DEG.
"CCC has a search bar feature where you can search by a valid part number or part description," the DEG wrote in June. "This is especially useful for damaged parts you are unsure about, but are able to access the part number from the part itself."
But don't use anything other than letters or numbers, according to the DEG.
"When using the part number search function, always exclude spaces, hyphens, dashes from the number when searching," the DEG wrote. "Example: Instead of 72380-SDA-A01, use 72380SDAA01."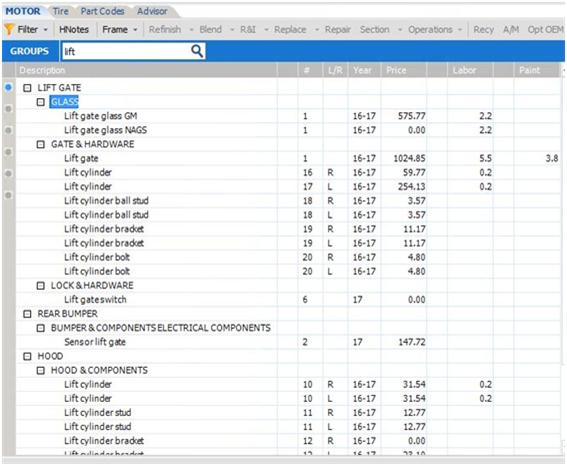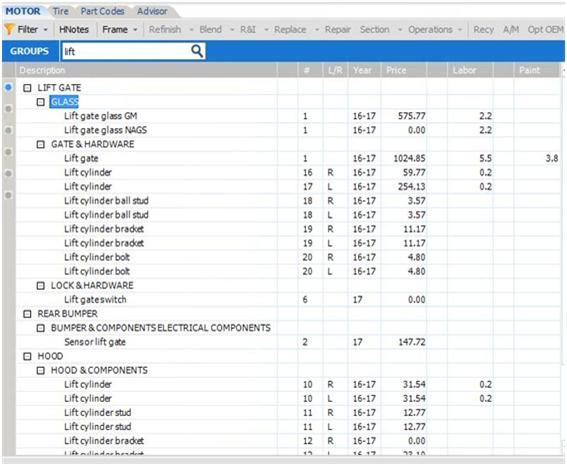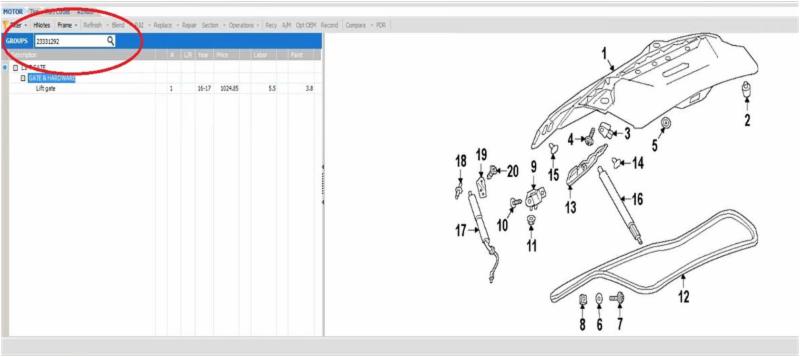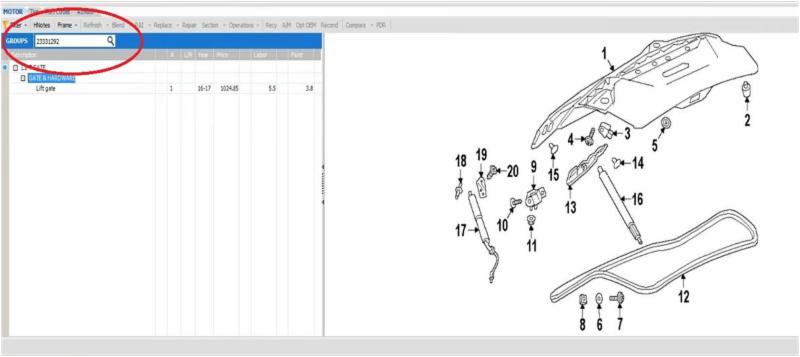 Have a question?
Have a question about AudaExplore, Mitchell or CCC? Submit inquiries to the DEG here. Inquiries, like answers, are free.
More information:
Database Enhancement Gateway homepage
Images:
The Database Enhancement Gateway is advertised on the side of the Society of Collision Repair Specialists booth at SEMA on Nov. 3, 2016. (John Huetter/Repairer Driven News)
A software update granted Audatex users the ability to generate their own labor rate categories and input the accompanying rate, the DEG wrote in May 2017. (Screenshot of Audatex provided by the Database Enhancement Gateway)
"CCC has a search bar feature where you can search by a valid part number or part description," the DEG wrote in June. "This is especially useful for damaged parts you are unsure about, but are able to access the part number from the part itself." (Screenshot from CCC ONE provided by the Database Enhancement Gateway)
Share This: