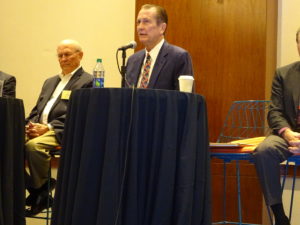 Mitchell on Tuesday announced it would provide collision repairers a free option to export Business Message Specification messages to business partners starting Dec. 1, and a Collision Industry Conference data access task force said Audatex had committed to deliver the same by April 2018.
The "Project Freedom" initiative announced Tuesday reinforces Mitchell's July vow to offer repairers support for the BMS data transmission standard "without toll charges."
At least one representative from Audatex (and AudaExplore) owner Solera had originally been scheduled for the Collision Industry Conference discussion of CCC Secure Share but was unable to attend. However, CIC Open Systems, Data Access and Sharing Task Force Co-Chairman Mark Algie (3M), who is familiar with AudaExplore's position through his work on the task force, discussed the company's plans on its behalf.
Both Mitchell and Audatex will continue to support the Estimate Management Standard indefinitely, Mitchell repair sales and service Vice President Jack Rozint and Algie confirmed Tuesday at CIC. Task force Co-Chairman Dan Risley (ASA) said earlier Audatex would have its BMS program in place for April 2018. CCC Secure Share goes live April 4, 2018.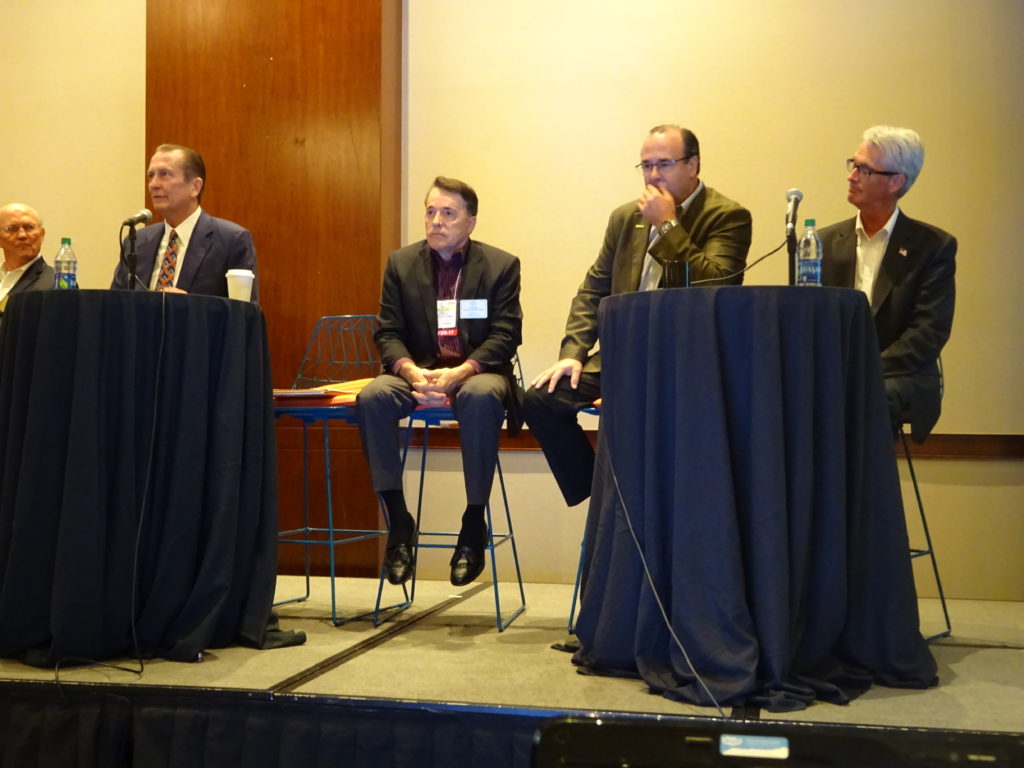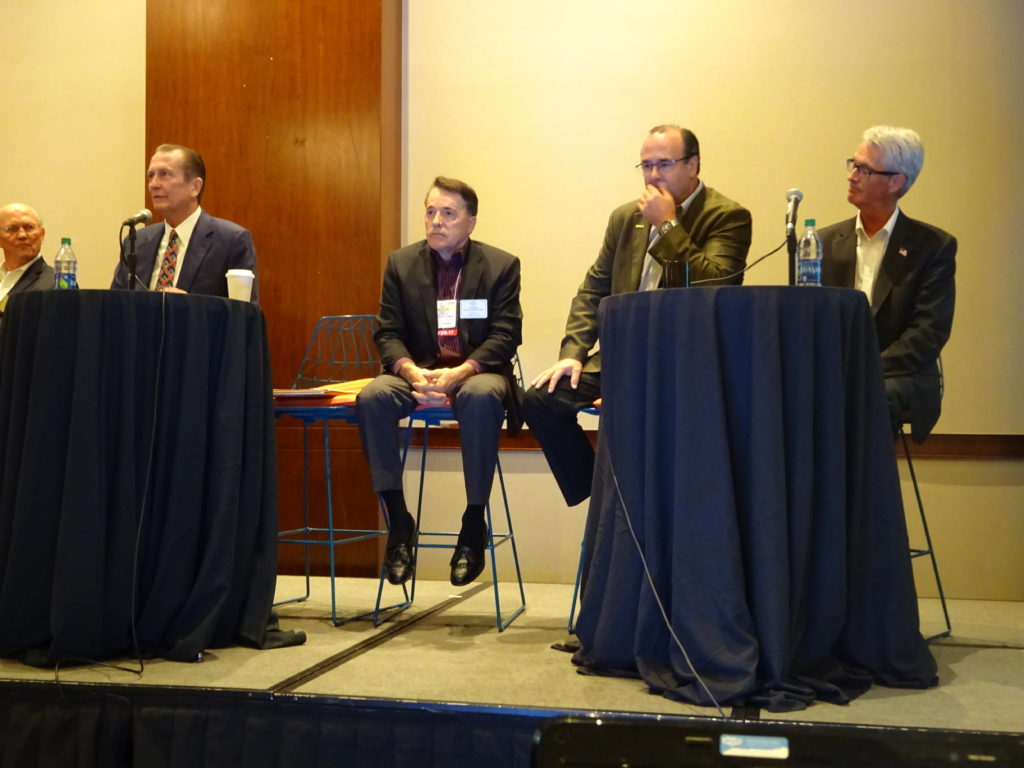 EMS and BMS
The Collision Industry Electronic Commerce Association has urged the industry to shift to the modern BMS data standard instead of the obsolete EMS.  The neutral inter-industry organization created the two formats to provide a common language for collision repairers' software to "talk" to the software used by business partners like rental car agencies and parts providers.
BMS, which uses a modern XML format, allows a collision repairer to transmit to a business partner only the estimate information needed by that particular industry. EMS, which uses archaic formats like dBase IV, effectively sends all of the information from an estimate over to the recipient unless the collision repairer takes steps to customize its delivery. (Learn from the Society of Collision Repair Specialists how to do that on all Big 3 Estimating Systems here.) CIECA hasn't supported EMS since 2003 but issues regular updates to BMS — and yet, EMS continues to linger in the industry.
This creates not only structural IT inefficiency but also the potentially greater concern that anyone with an EMS file can learn all kinds of things about the customer and your business that you most likely don't want them knowing — or don't even realize they're getting. SCRS, which has also advocated for the industry to switch formats, has argued that prolonged use of EMS could lead to a scenario where shop estimate information is obtained by a "data pump" and sold off to companies reporting vehicle collision histories.
As was observed during the CIC presentation, neither BMS nor EMS files are generated encrypted. However, the BMS standard does make it easier for a shop to transmit only certain information rather than the whole estimate, and its XML format is perhaps more conveniently encrypted.
CCC has revised its system to transmit both BMS and EMS messages and will ultimately drop support for EMS in 2018. A shop will designate through an "app store" which BMS-capable companies registered with CCC will receive which messages. CCC will serve as the switchboard for encrypting and transmitting those files instead of the shop and vendor communicating externally through an upload or data pump. This creates greater security, eliminates an IT hassle for shop business partners, and instantly grants a participating vendor access to 19,000 new customers.
However, while industry leaders have supported the principle of repairers switching to BMS — "it is superior technology," Rozint noted — CCC's means of delivering the switch has been controversial. Vendors and repairers have expressed outrage and concern about how this setup concentrates power within the nation's dominant estimating service. Another complaint surrounds CCC's plan to charge each recipient once per repair for every estimate they receive. (Learn more about CCC's plans and the accompanying controversy here.)
Mitchell's 'Project Freedom'
Despite an initial fear that both would follow CCC's lead, Mitchell and Audatex are formally offering an alternative ahead of the April changeover. Algie couldn't provide much information about Audatex's plans beyond what we've mentioned above, but Mitchell and Rozint provided fairly extensive detail into the Project Freedom framework.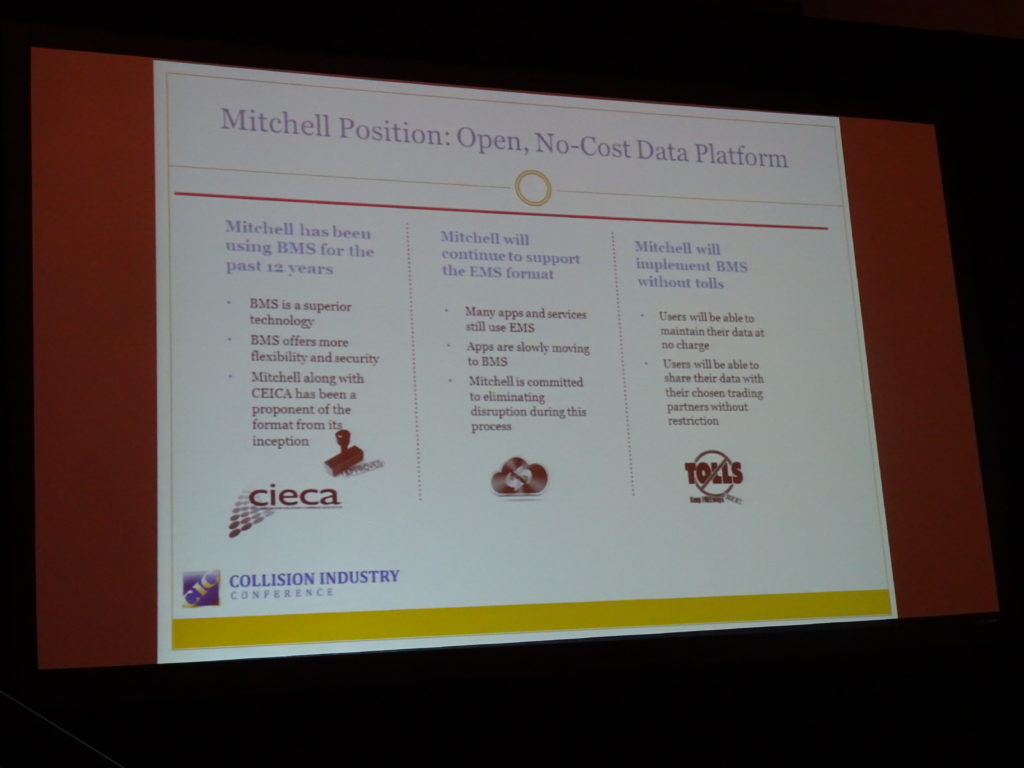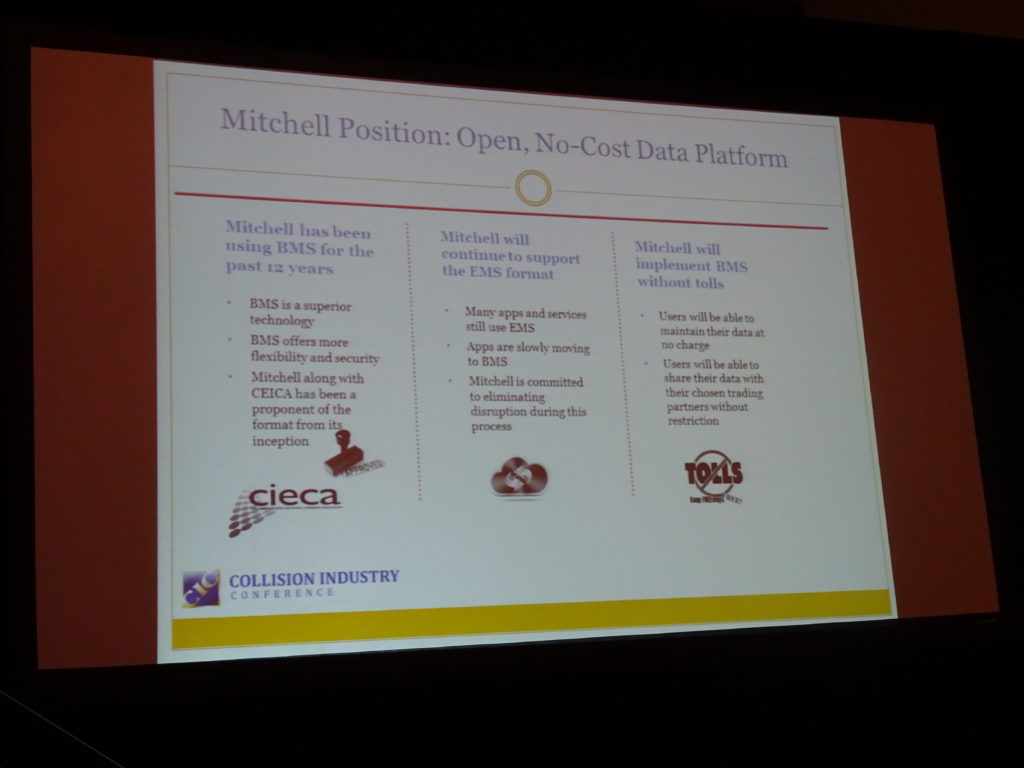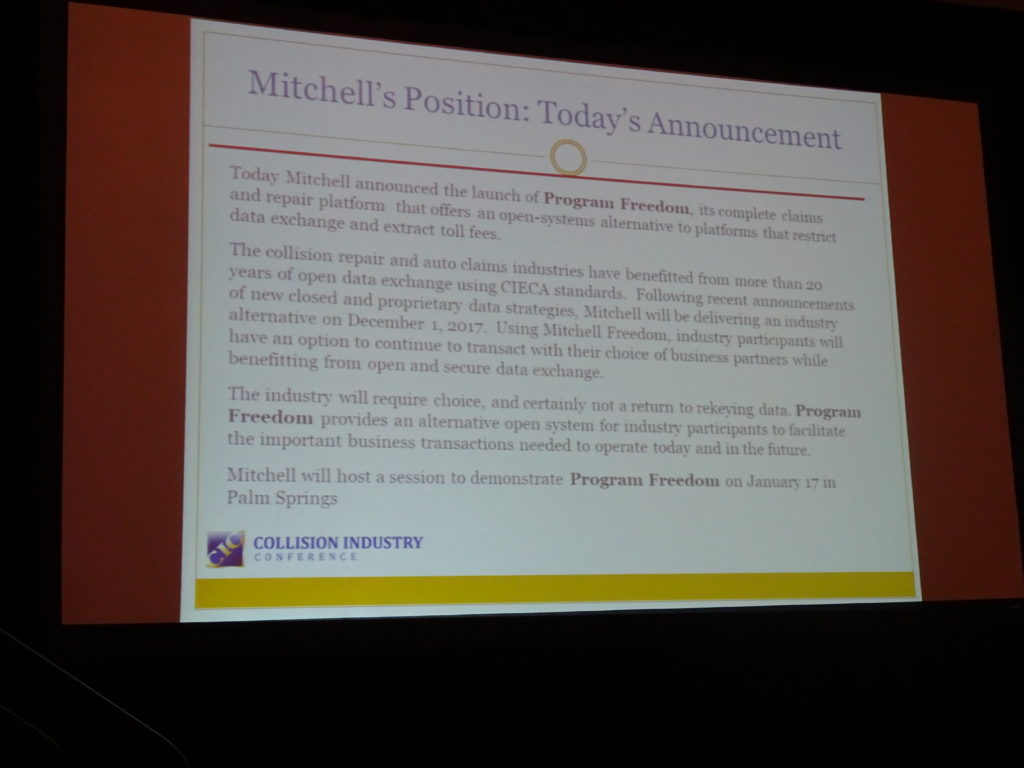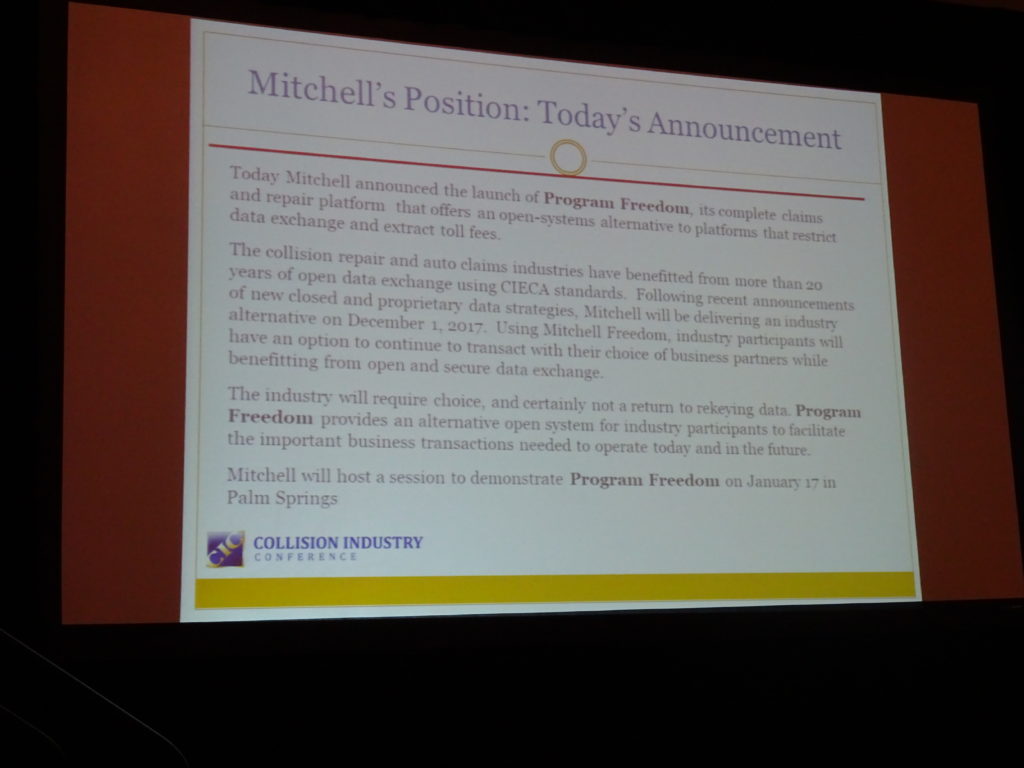 Mitchell in a news release Tuesday said the program was cloud-based and involves:
Freedom to share data without restrictions with your choice of business partners
Freedom to retain a copy of your data for warehousing and archival purposes
Freedom to share data without transaction fees
Freedom to choose EMS or BMS with the security services you select
Freedom to estimate on any device, any browser, from any location
Freedom to purchase estimating services on either a per-estimate or subscription basis
"The industry is facing unprecedented challenges due to vehicle complexity, repair, cost and safety. Mitchell is committed to providing a secure, cloud-based platform to enable the innovation the industry needs from hundreds of application and service providers," Mitchell auto physical damage solutions Executive Vice President Debbie Day said in a statement Tuesday. "The industry will require choice, and certainly not a return to rekeying data. Through Program Freedom, Mitchell will deliver an open-systems choice for industry participants to facilitate the important business transactions we need to operate today and in the future."
Mitchell wrote in a news release the only charge would be "on a per-estimate basis" for "out-of-network repair facilities without a full Mitchell subscription" which produces "cost effective claims workflow on a highly efficient platform."
Otherwise, "there will be no transaction fees," Rozint said, aside from an instance where Mitchell helped customize integration for a client at the server level.
According to Mitchell, auto body shops will be able to choose "which data fields are shared with each partner," though it's unclear if this applies to EMS estimates as well as the BMS ones.
"We're not going to control that decision," Rozint said. A shop could choose to give the entire estimate to a rental car provider rather than the fields designated as rental car industry-specific, he said.
The company boasted that "Program Freedom provides the ability to do business with repairers as they do today–without new licensing terms and transaction fees and without the need to rewrite existing interfaces."
Mitchell also courted OEMs, observing that its system would allow data sharing and platform-agnostic parts procurement "without new fees and restrictions."
Rozint also observed that "the fifty cents is one issue," referring to CCC's $0.50-per-repair-0rder charge to vendors for Secure Share, but the "complete visibility" CCC would have into the marketplace — which competitors were doing well, and who's doing business with whom — would be potentially a larger issue.
Asked why Mitchell wouldn't have the same visibility into transactions shared through its system, Rozint said "we're going to offer the choice." A shop could take their data, "go behind your curtain" and share it with whomever it wanted through external means without the IP knowing the recipient, he said.
More information:
"Mitchell Announces "Program Freedom" to Deliver Open, End-to-End Claims and Repair Management Platform"
Mitchell, Oct. 31, 2017
Images:
Mitchell repair sales and service Vice President Jack Rozint, center, is shown during a Collision Industry Conference panel on CCC's Secure Share. (John Huetter/Repairer Driven News)
Mitchell repair sales and service Vice President Jack Rozint, second from right, is shown during a Collision Industry Conference panel on CCC's Secure Share. (John Huetter/Repairer Driven News)
Mitchell provided these Collision Industry Conference Open Systems, Data Access and Sharing Task Force slides about its new "Project Freedom" initiative. (John Huetter/Repairer Driven News photo of Mitchell slide provided via Collision Industry Conference)
Share This: