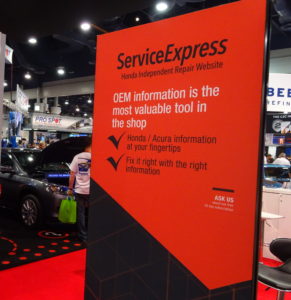 If OEMs want shops to follow collision repair procedures, why charge to access them?
Two automaker collision repair representatives took on this question Thursday at SEMA during the Society of Collision Repair Specialists' OEM Collision Repair Technology Summit.
Honda
"That's a really good question," Honda collision assistant manager Scott Kaboos said, drawing laughter from the audience.
Honda charges "less than a dollar a day," Kaboos said. (It's $350 if you buy a year pass.) But with one correct repair, "you may have saved $42 million dollars."
He pointed out that it takes manpower, time and equipment to develop repair procedures, including a full-time crew in Japan. Honda's charges fail to "put a scratch" in that expense, according to Kaboos.
Kaboos was supported by perhaps an unexpected corner: Auto Care Association regulatory and government affairs Senior Vice President Aaron Lowe, who fought to make OEMs share dealership repair procedures with independents under the Right to Repair initiative.
"You get what you pay for," Lowe said. One wants OEMs to do a good job on their procedures, Lowe said, though he noted that he gets concerned when subscription prices seem excessive. On a more practical note, he said Right to Repair would never have occurred if OEMs were forced to give away the data for free.
Lowe said it was a difficult market for shops to pass their repair procedures subscription costs to the customer, but he mused that shops perhaps didn't properly account for their own repair expenses.
For the record, the most expensive annual pass is Ferrari, at $7,800, according to the National Automotive Service Task Force's OEM service site price guide. The most expensive of the more commonplace brands depends on your definition of commonplace and what diagnostics and reprogramming needs you have. OEMs also offer shorter-term subscriptions of time periods ranging between an hour and six months.
Kaboos also observed that Honda licenses data to third-party aggregators, such as Alldata — with whom it just signed a new three-year contract.
However, "there's some lag time" before the repair information makes it into such providers, Kaboos said.
For repairers daunted by or unfamiliar with Honda repair procedures, the OEM has posted a guide and even through I-CAR offers a course on how to use the Honda Service Express site. (I-CAR even offers the more generic "Using Vehicle Maker Repair Procedures" class.)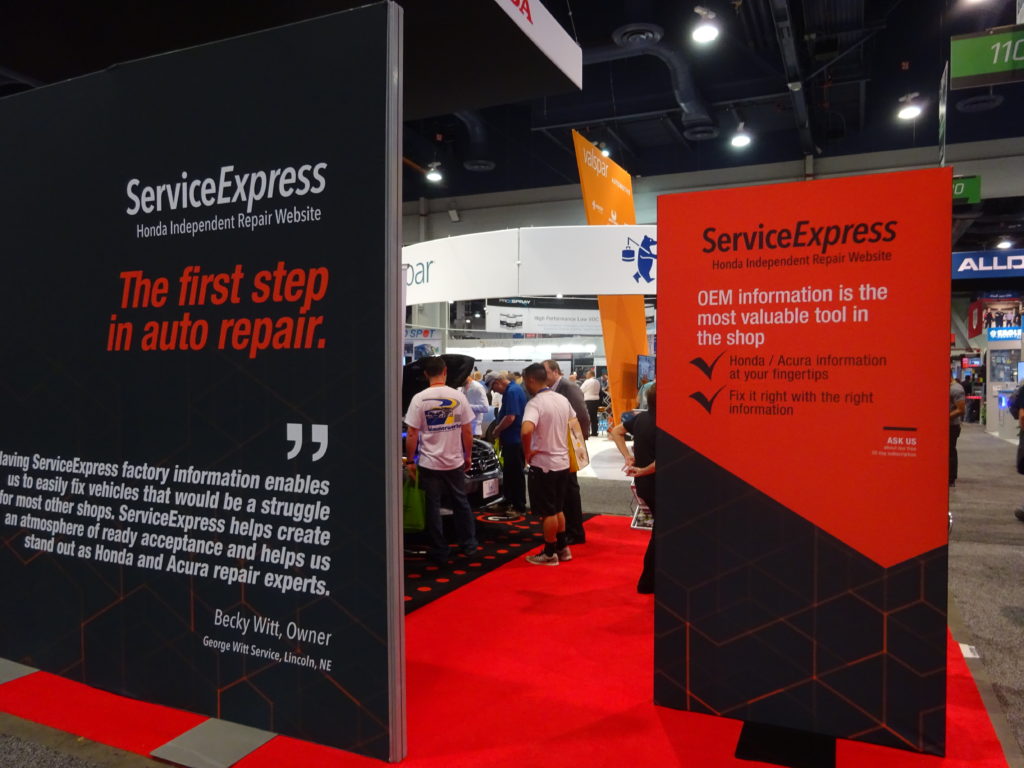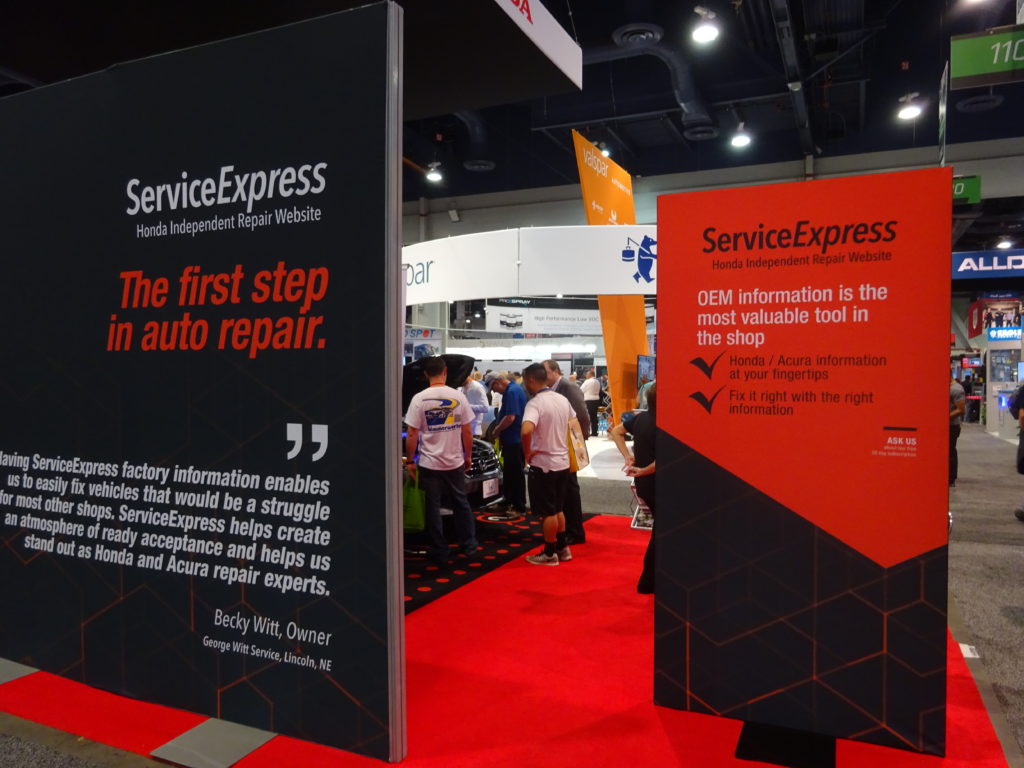 Kaboos also warned repairers not to think of Honda position statements or repair procedures as "stagnant," offering the example of position statements Honda modified over the past couple of years. Don't print out Honda instructions and have them in a binder, he said. When confronted with a Honda repair, "look it up then" online.
He'd like shops to think, "'I need to look up the repair procedures every time.'"
Audi
Attorney Todd Tracy of Tracy Law Firm, who argued that states should immunize collision repairers from liability so long as the shops follow OEM repair procedures, asked fellow panelist Audi collision programs Director Mark Allen why subscription prices existed.
"You guys are working hand-in-hand together," Tracy said of shops and OEMs, declaring to audience applause that Audi should make repair procedures free.
Audi charges $2,000 for an annual subscription — cheaper than some nonluxury OEMs. (Another security-related fee applies for capabilities like creating keys, but Allen told us Monday that it's not something collision repairers typically would need.)
Allen said that repair procedures were part of the data package purchased by Audi dealerships under their franchise agreements.
Vehicle Information Services collision repair attorney Erica Eversman pointed out to Tracy that both of them depended on LexisNexis and Westlaw to practice law — and neither of those resources were free.
Allen implied that the barrier to using repair procedures wasn't the price, it was the shops' attitude.
"You can lead a horse to water," Allen said. "You cannot make it drink."
He called it "appalling" that a shop wouldn't have it as "part of your culture" not to follow repair procedures every time, concluding, "shame on you."
Eversman argued for a solution of demanding the estimating services incorporate OEM recommendations, drawing applause.
"That would solve a lot of the trouble," she said.
"That's a perfect way to monetize it and not have a problem with the franchise," Allen said in an interview Monday. "… I would personally love to see that."
Toyota and Mitchell have such an arrangement; it converts the steps from the repair procedure into estimate line items. Toyota at SEMA 2015 said the initiative had improved repair quality, and at the 2017 SEMA, it challenged attendees to write an estimate more accurate than the one generated by this process.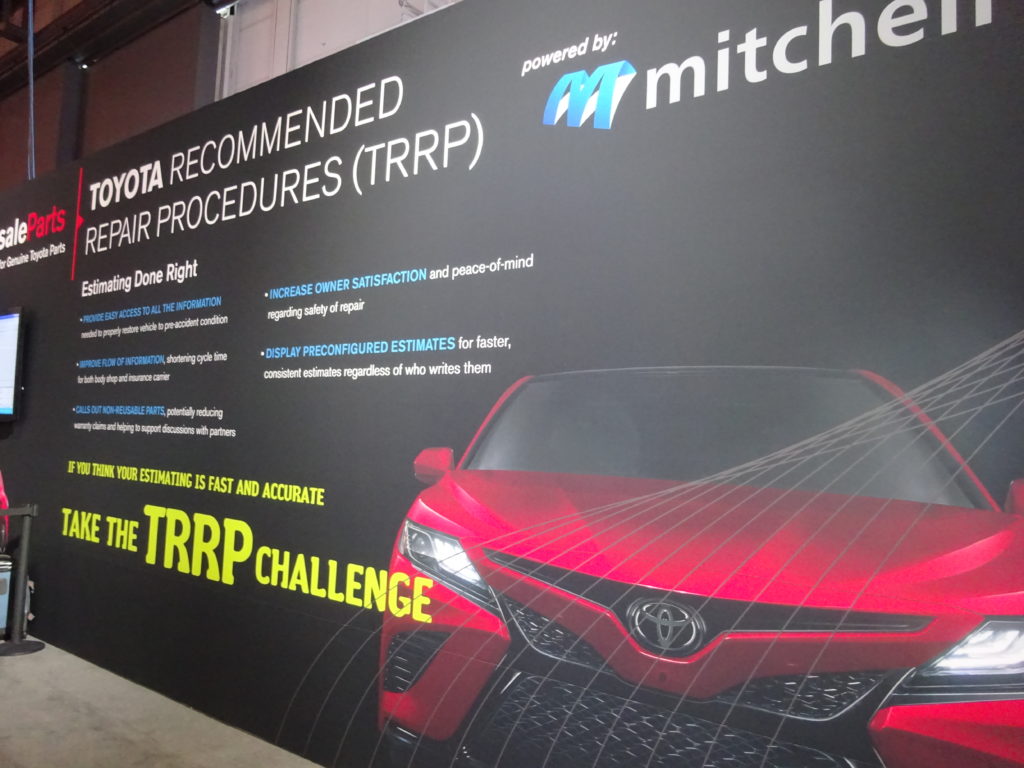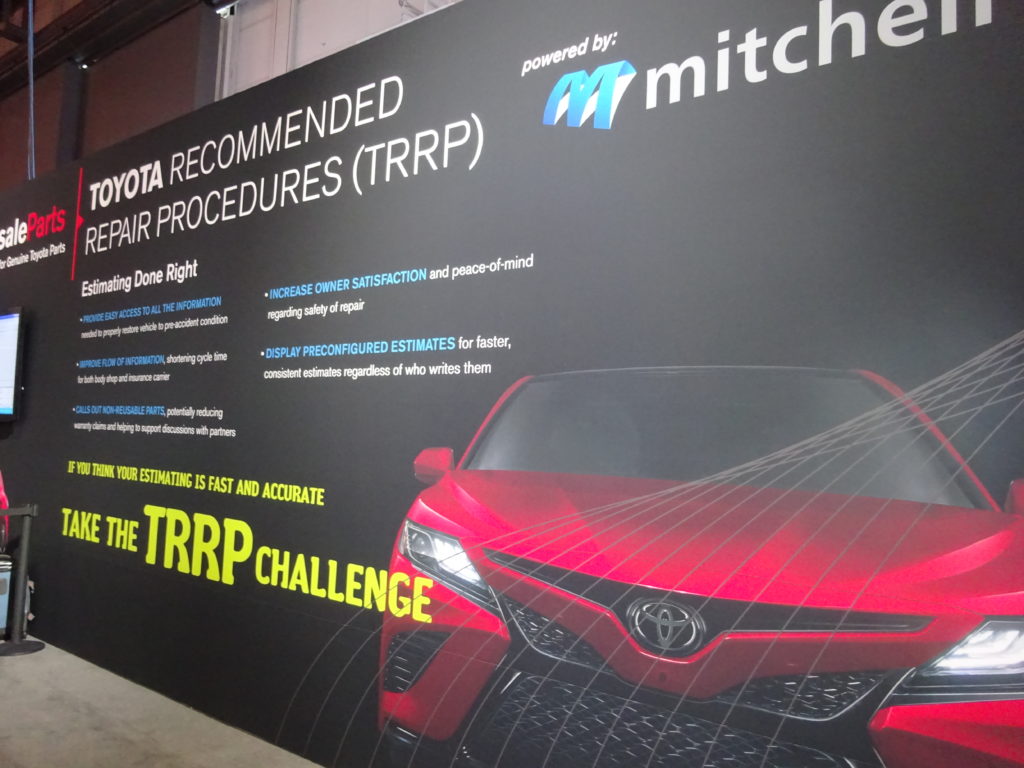 Allen on Monday described the ideal IP system as containing both that line-item capability but also simply a link that would call up the actual Audi repair procedures in real-time — rather than the aggregated and potentially lagging reproductions currently offered by the IPs. He gave the example of clicking on an icon while preparing an estimate and having a time-stamped, up-to-the-minute repair procedure drawn right from Audi's website.
Clarification: An earlier version of this version incorrectly represented Audi collision programs Director Mark Allen's views on an information provider-focused OEM repair procedure solution. The article has since been updated to better reflect his views.
More information:
OEM1Stop repair procedure portal
National Automotive Service Task Force OEM subscription price guide
Images:
Honda's SEMA 2017 booth promotes its ServiceExpress repair procedure website. (John Huetter/Repairer Driven News)
At the 2017 SEMA, Toyota challenged attendees to write an estimate more accurate than the one generated by its partnership with Mitchell, which converts OEM repair procedures into estimate line items. (John Huetter/Repairer Driven News)
Share This: