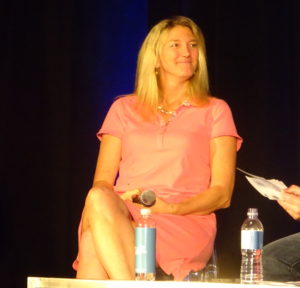 The Second Circuit's Court of Appeals' rulings Wednesday on two cases brought by a Syracuse, N.Y., collision repairer will have a significant impact on New York repairers but touch the rest of the nation as well, an auto body repair-focused attorney predicted Monday.
Vehicle Information Services attorney Erica Eversman said that while the partial overturnings of the summary judgments in favor of Progressive and Nationwide were specific to Nick's Garage v. Progressive and Nick's Garage v. Nationwide, "the appellate court said several things that are precedential and not limited to this case."
The appellate court has jurisdiction over New York, Connecticut and Vermont federal district courts. However, Eversman suggested the ruling against Progressive (which the court in part applied to its Nationwide decision) would "reverberate across the country and if it doesn't scare insurers, then they are dumber than one could possibly think."
Labor rate surveys
One major precedent involves the labor rate surveys conducted by insurers, something the state of California has also blasted as flawed and addressed with 2016 Department of Insurance regulations. (In response, Assemblywoman Autumn Burke, D-Inglewood, has proposed a loopholey bill which effectively grants carriers the state's blessing to resume all kinds of bad survey behavior.)
"Insurer self-determination of what it can get a repair done for does NOT reflect the 'prevailing labor rates' in the collision repair marketplace," Eversman wrote.
"The fact that repair shops may accept a labor rate paid by a particular insurer that may bring the shop a large volume of business does not demonstrate that the shop, or shops generally, would accept the same rate in dealing with another insurer or a customer who has only one car to be repaired," appellate Judge Pierre Leval wrote for the three-judge panel in the Nick's Garage v. Progressive opinion. "In other words, Insurer's evidence that it pays labor rates based on its own ability to get repair shops to agree to those rates does not demonstrate that it pays what it is contractually obligated to pay—the rates that actually prevail in the market in the area where the repairs are performed. …
"Especially given the illogic of Insurer's proposition that the rate it can regularly command demonstrates the prevailing rate in the market—including rates paid by other insurers and uninsured individuals—Garage's evidence of higher rates paid to it is sufficient to show a genuine dispute."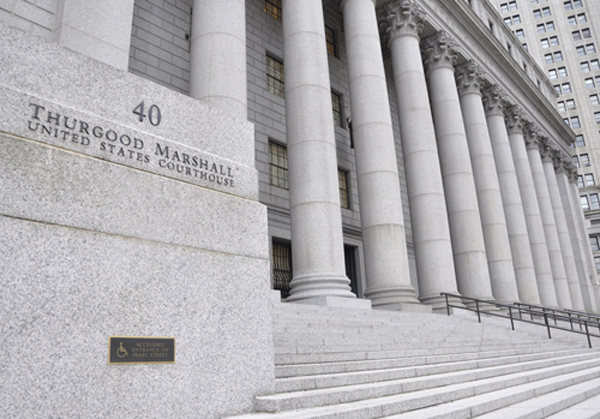 Non-OEM parts
Another major precedent involved the court's views on insurers demanding recycled or aftermarket parts in the face of evidence to the contrary, according to Eversman.
"Just because an insurance policy says the insurer can consider non-OEM parts (as a general concept) in its estimate/offer to insured pricing, does NOT mean it can automatically write for non-OEM parts on all its estimates and be presumed to have met its good faith settlement obligations to insureds," she wrote. "(In other words, the onus may well be on the insurer to PROVE that non-OEM parts were appropriate for this particular insured's repair, and certainly once the consumer's shop has stated/explained why non-OEM parts are inappropriate for a repair, the insurer can't simply rely on the 'oh, it's in our policy that we can use the price of those parts' as its refusal for paying for OEM parts."
Private right of action despite DOI powers
Leval had chastized New York Northern District Court Judge Mae D'Agostino for dismissing the plaintiff's evidence on alternative part inferiority.
"The fact that the policy permits basing the cost of repair on non‐OEM parts does not mean that non‐OEM parts will in all instances be sufficient to satisfy Insurer's contractual obligations," he wrote. "Insurer is obligated to pay a sufficient sum to return the vehicle to its 'pre‐loss condition.' This may or may not be possible using non‐OEM parts for a particular repair. …
"If it were true that those affidavits relied solely on customer preference, the court might have been correct to conclude that summary judgment in favor of Insurer was warranted. But in fact, Orso and Avellini pointed to numerous deficiencies in non‐OEM parts needed for the repairs, which would have prevented restoring the vehicles to pre‐loss condition. The district court overlooked this evidence. In addition to noting customer preference for OEM parts, Orso noted, for example, that non‐OEM fenders are made of lighter gauge sheet metal (which can affect the success of airbag deployment), that the lenses of non‐OEM headlamps are often distorted, that non‐OEM heaters and puddle lamps are prone to malfunction, and that certain non‐OEM parts do not fit correctly and leave gaps. He went on to provide examples of instances in which non‐OEM fog lamp bulbs and headlights did not fit. Avellini explained that non‐OEM bumpers have fewer fasteners, making it easier for them to become dislodged in an accident. The district court ignored this evidence, and further discredited Orso's testimony by asserting that he had a 'clear bias against the use of non‐OEM parts.'"
Eversman said New York collision repairers in particular scored a victory, and possibly other states would as well. According to Eversman, Leval had declared that in New York, "where a statute provides a private right of action (an individual/business can bring a claim as opposed to a government entity having the right to sue), the fact that an insurance regulation prohibits certain insurer activities cannot act to prohibit the person/business from suing the insurer for the same or similar acts under a different statute."
This allows a repairer or customer to take action under New York General Business Law § 349 when the Department of Insurance fails to do so, she wrote.
"This last one is huge for New York, because this has been the insurers' argument in many cases.  'Shop can't sue us for unfair claims handling practices – underpaying, misrepresenting things, lying, steering – because that is prohibited by insurance regulation X and only the department of insurance can sanction us.'"
"The district court also ruled, in the alternative, that Garage's GBL claims were precluded by N.Y. Ins. Law § 2601. We conclude that Garage's claim of misleading practices as to prevailing labor rates is not precluded," Leval wrote.
"Section 2601 of the Insurance Law prohibits insurers from "engag[ing] in unfair claim settlement practices," and specifies various acts that constitute such unfair practices. Although Section 2601 makes the covered acts illegal, it does not allow for a private cause of action based on those acts. By contrast, GBL § 349 generally makes unlawful "deceptive acts or practices in the conduct of any business, trade or commerce . . . in this state," and explicitly provides for a broad private right of action for "any person who has been injured by reason of any violation of this section" to recover "actual damages or fifty dollars, whichever is greater."
Eversman also wrote that some of the critiques the appellate court leveled against D'Agostino could have "greater or lesser precedential value," including "the court's citations that the judge failed to apply the basic, fundamental rule that we learn as first year lawyers that all evidence on a motion for summary judgment MUST be considered in the non-moving party's (the shop's) favor."
Images:
Vehicle Information Services collision repair attorney Erica Eversman listens during an SCRS OEM Collision Repair Technology Summit panel at SEMA 2017. (John Huetter/Repairer Driven News)
The Second Circuit Court of Appeals' Thurgood Marshall Courthouse. (Provided by Second Circuit Court of Appeals)
Share This: