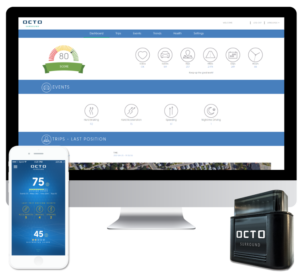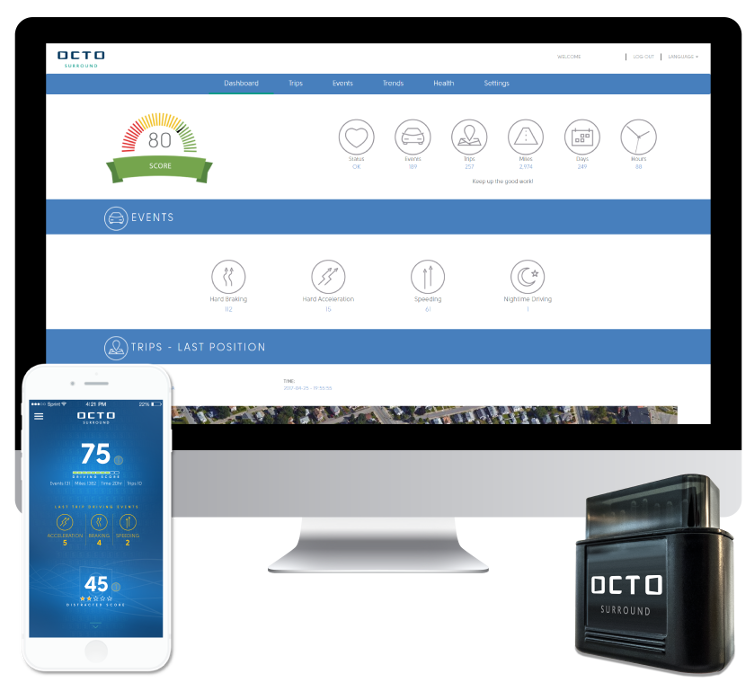 Octo Telematics North America CEO Nino Tarantino said Monday numerous carriers are testing his company's collision notification and evaluation service for claims, and some might formally institute it soon.
He also said Octo ought to within the first quarter of 2018 might be able to predict whether a collision-damaged part would need to be repaired or replaced and the cost to do so — something that's been in demand by insurers.
Recent Octo announcements also suggest conditions ripe for such collision repair-altering features to hit the market soon.
Octo announced Monday it had reached 3 million North American usage-based insurance policyholders using its technology — a 50 percent gain in just a year. UBI uses telematics to award discounts based on how you personally drive — not how demographic statistics suggest you might — and in introducing the technology to do so makes electronic first notice of loss and immediate crash analysis possible.
Tarantino said policyholders whose carriers use Octo's usage-based insurance services typically get a 5 percent discount for installing the OBD-II plug-in. After an insurer-designated duration of studying the driver, the policyholder could obtain a 20-30 percent discount if their record justifies it.
Octo's UBI milestone follows the Nov. 13 announcement that its smart tag system Glimpse Plus — which itself only debuted in September — had been integrated with major insurance software provider Guidewire, making it easier for carriers to deliver policies based on actual individual driver behavior.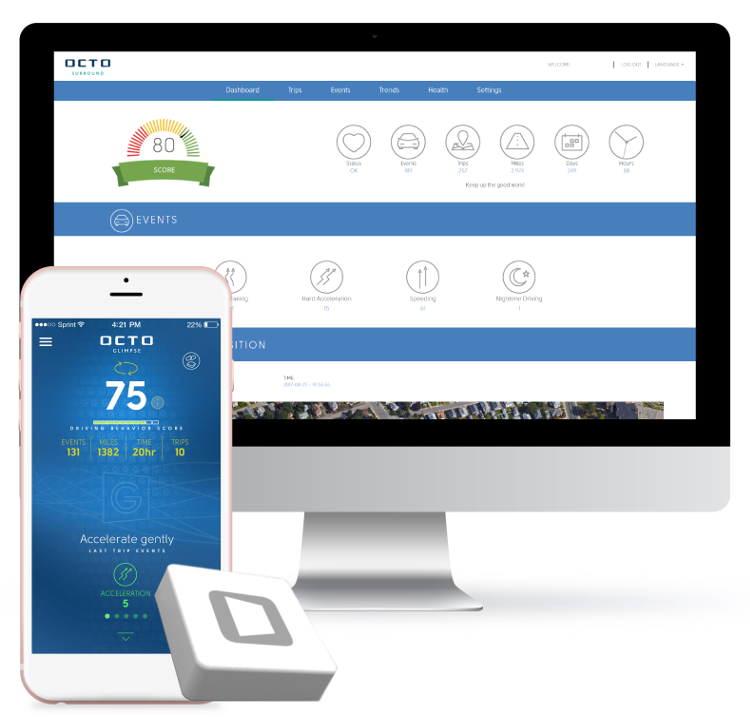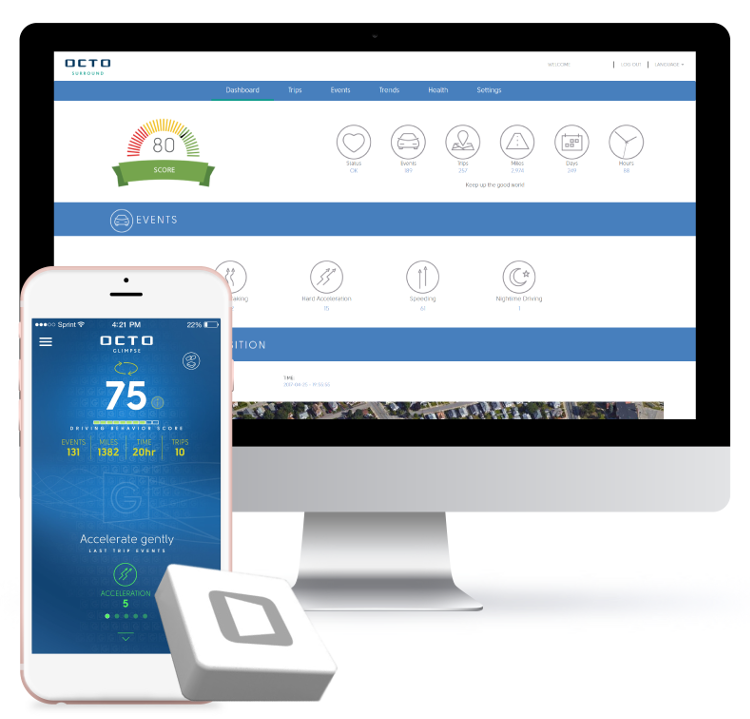 And in August, Octo announced a deal with roadside assistance company Agero — which has about 60-70 percent of the U.S. insurer market — which offers carriers a means of having Agero notified of a crash and dispatched automatically.
Benefits to carriers
Octo started to test claims-related telematics about a year ago in America, and Tarantino said that 30-40 percent of his carrier clients "are all validating or testing the use of crash data" in managing claims.
The benefit for insurers is "huge," Tarantino said. "Today, they're blind," he said.
Octo's Glimpse Plus smart tag and even its Surround OBD-II plugin can't read the Accident Data Recorder "black box" used by crash reconstruction expert witnesses in court. But either piece of technology can combine data from a six-axis accelerometer, GPS and other inputs to estimate the details of the incident, such as how hard the car was hit and from what direction. Octo even can predict the probability of whiplash based on the physical forces.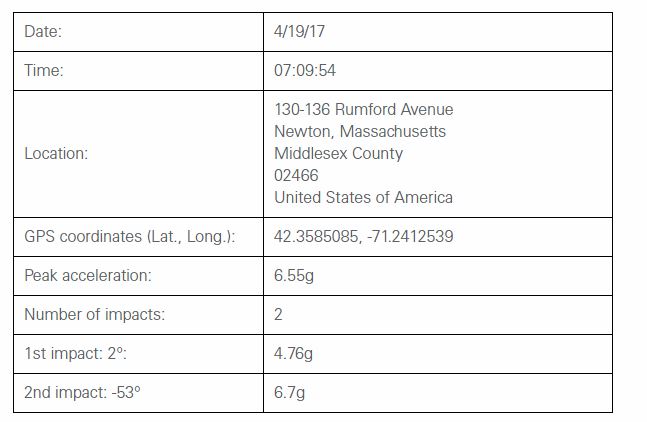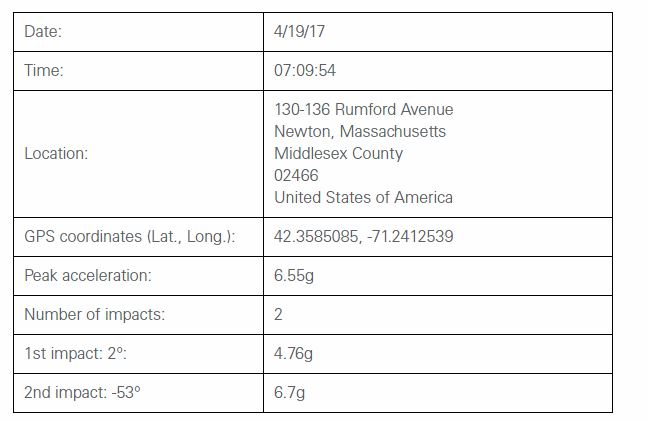 This telematics information allows the repair and replace cost estimates described above. Octo can look up parts prices through the VIN, and it has access to historic databases of repair invoices, according to Tarantino. However, deducing severity is more difficult, he said, describing a "learning curve" for his company.
Tarantino said the use of telematics in claims could require changing the terms and conditions so the customer knows that the insurer will be alerted to a crash and have access to such data.
However, he said ads in Europe have stressed the insurer's ability to help during the traumatic event: "'We care about you.'"
"With telematics, insurance knows right away," Tarantino said. A carrier will call a customer after, say 5 minutes, ask about the collision that's been detected, and offer to start the ball rolling "'so that you will get your money sooner.'"
For a carrier, the major benefit is the "time to close the claim," according to Tarantino. In Europe, Octo has seen the amount of time until a claim is closed fall more than 50 percent.
"There is a lot of opportunity for insurance carriers to use telematics to improve customer value proposition and bottom line revenue," Tarantino said in a statement during the Agero announcement. "Claims expense represents up to 76% of gross premium, fraud represents 4-15% of total claim value, late accident reporting results in a 33% higher payout and telematics results in 40-50% higher response time."
The system also allows the insurer to dispatch their preferred tow company. "Here is another possibility to save money," Tarantino said.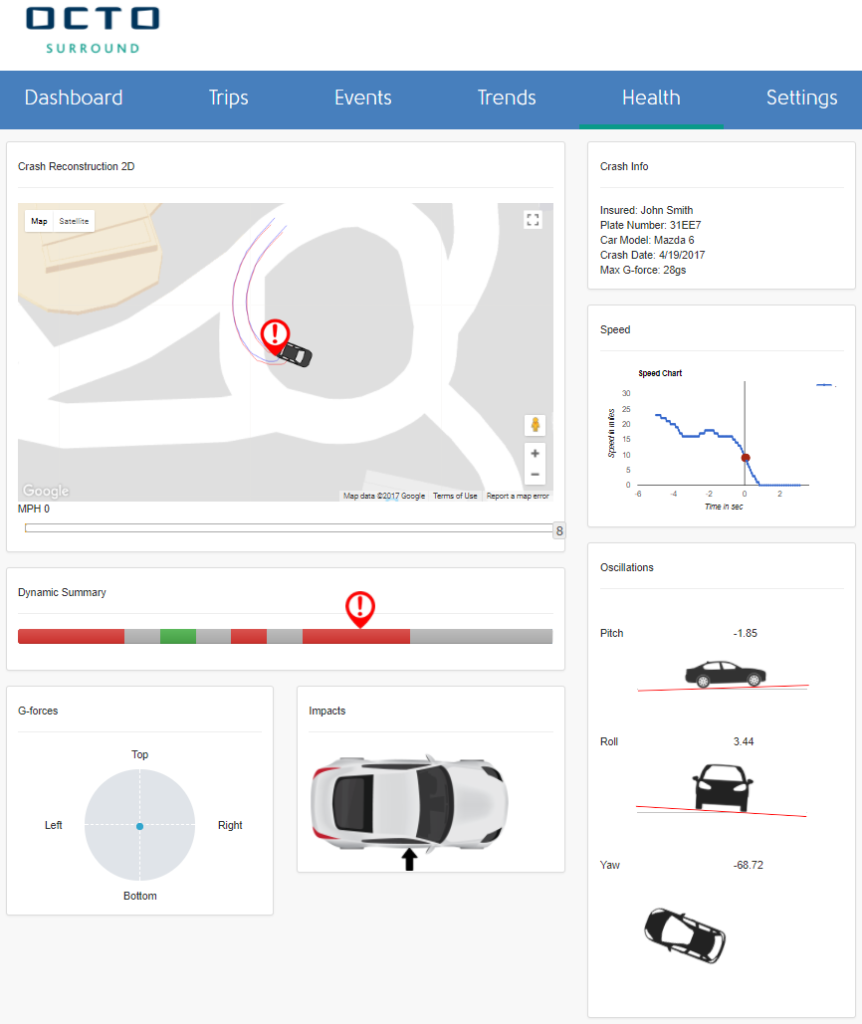 Asked about how Octo's Agero deal manages shop choice laws in the U.S. — where does Agero haul the car if the customer wants time to research collision repairers? — Tarantino said he wasn't entirely sure.
However, he suggested that it might be a situation where the policyholder was told that Agero was coming "if you want it."
The customer could accept, or perhaps say "I have a AAA card" and decline the Agero help.
"They can take the action," he said.
Octo's OBD-II plugin can read diagnostic trouble codes and use this both for the insurer's claim file but also to help suggest to the customer that a particular vehicle isn't driveable, according to Tarantino.
"We can provide all this information," Tarantino said.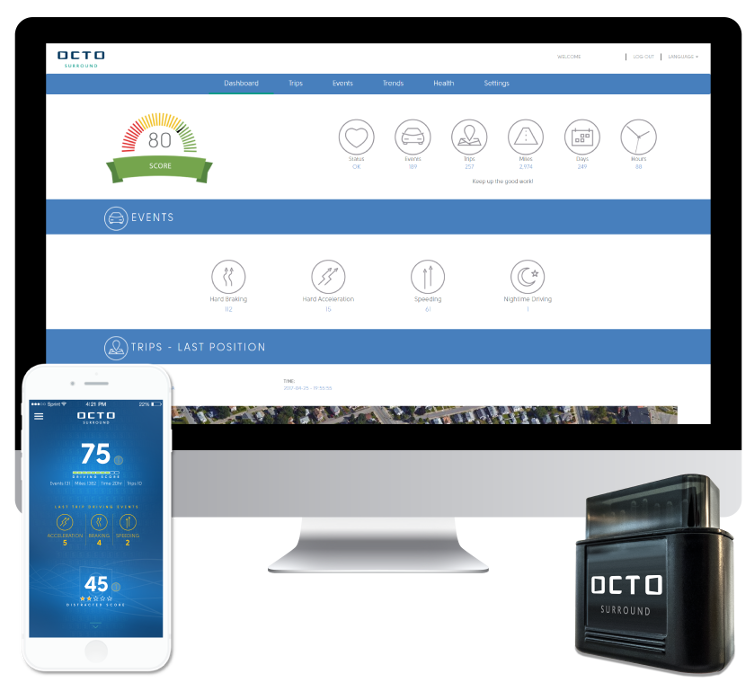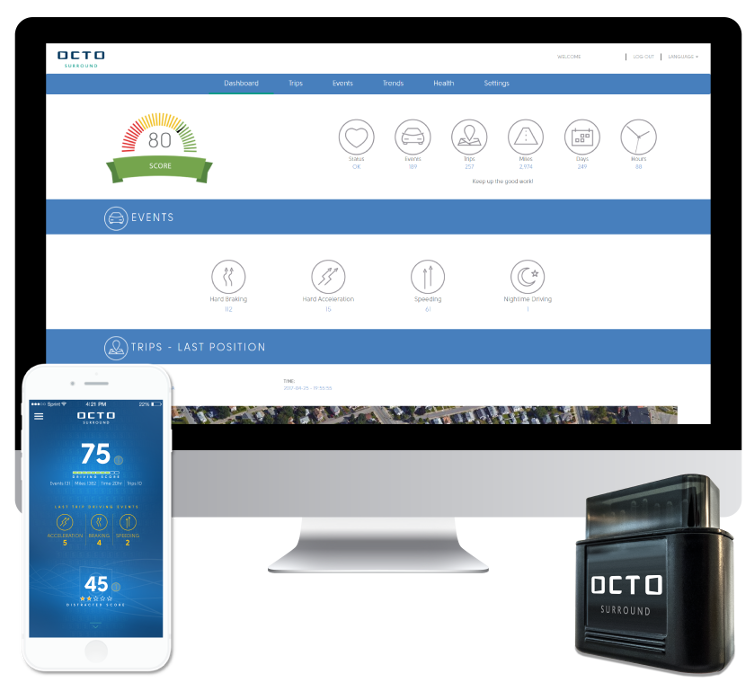 Octo's technology also scans the car during everyday driving and sends the information to a customer, "diagnosing and demystifying the mysterious check engine light."
Octo also has made great strides in eliminating false positives which might annoy a customer. For example, he said, the insurer calls the policyholder about a crash detection, only to be told "'It was a pothole'"
"You don't want to do that," Tarantino said.
Octo now has false positives down to around 3-4 percent, Tarantino said.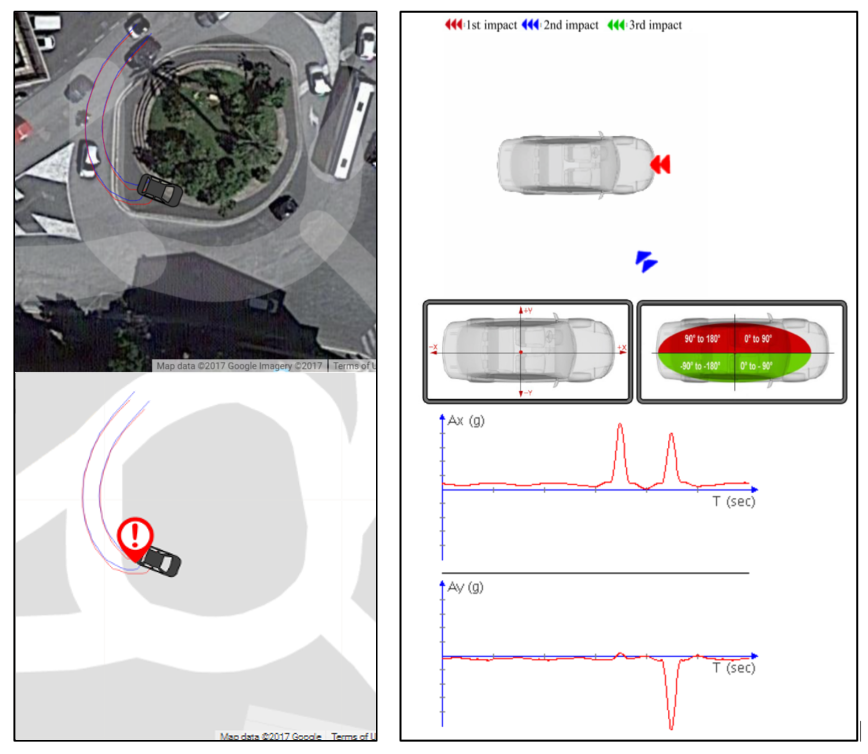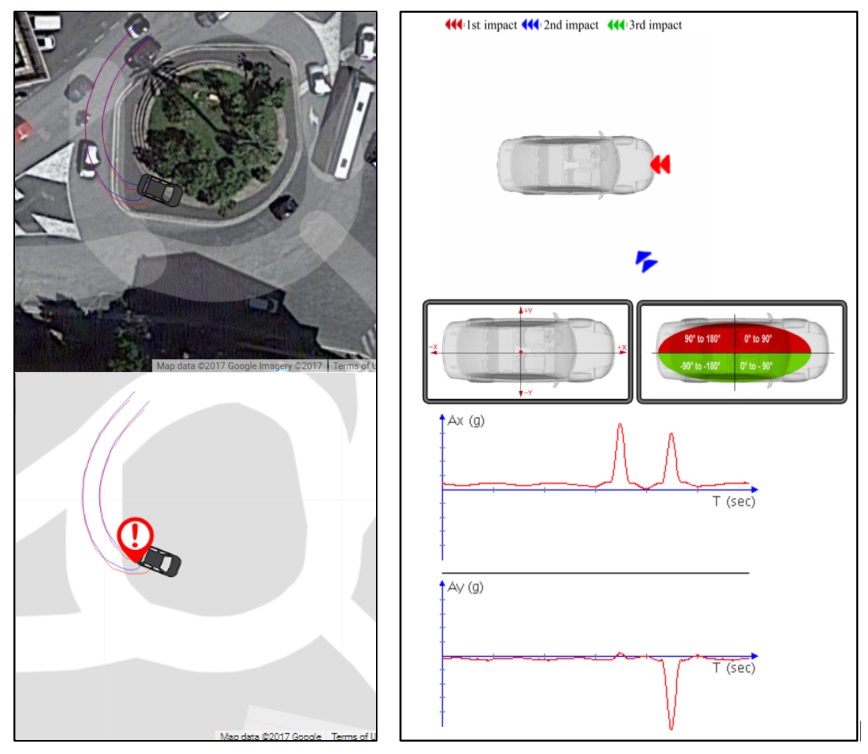 Why so long?
Octo has offered many of these capabilities in Europe for years. Asked why telematics-driven crash analysis hadn't caught on immediately in the U.S., Tarantino suggested it might have to do with insurer competition. The second a carrier announces something, the others jump on it, he said.
"Everybody now has a Snapshot," he said.
"I can tell you it's going to happen," Tarantino said. He gave the example of Metromile, which is already using a product like Octo's to handle claims.
He also said the commercial lines which make up about 1 percent of Octo's 3 million U.S. policyholders are making some of these features standard. The savings are too precious not to, he said.
Octo's Guidewire announcement cited a Ptolemeus Group forecast of 100 million UBI policyholders by 2020 — a little more than two years away — and 50 percent of all vehicles by 2030. But Octo, who is No. 1 worldwide, only has about 5.3 million users, and Ptolemeus suggested only 12 million existed worldwide. Is the 100 million statistic — which would be a sea change for shops internationally — realistic?
"We hope so," Tarantino said.
Tarantino said major players were entering the space, and Octo's goal was to be the "top."
"The market is huge," he said.
However, "it's very difficult for competitors," as they haven't already tracked around 175 billion miles (and 433,000 crashes) the way Octo has.
"This is our core service," Tarantino said.
Clarification: Octo Telematics' technology is used for 3 million usage-based insurance policyholders in North America. Globally, the company reports more than 5.3 million connected drivers. The article has since been corrected to clarify its user base.
More information:
"The Anatomy of Octo's Crash Dossier"
Octo Telematics, Oct. 3, 2017
"Octo Telematics Surpasses Three Million UBI Telematics Policies in North America"
Octo, Nov. 20, 2017
"Octo Telematics completes platform-to-platform integration of digital telematics solution with Guidewire PolicyCenter®"
Octo, Nov. 13, 2017
"Octo Telematics and Agero Partner to Deliver Superior Accident Management Services"
Octo, Aug. 30, 2017
Images:
Octo's Surround telematics device is shown, lower right. (Provided by Octo)
Octo's Glimpse Plus telematics device is shown, lower right. (Provided by Octo)
Octo Telematics technology can combine data from a six-axis accelerometer, GPS and other inputs to estimate the details of a crash, such as how hard the car was hit and from what direction. (Provided by Octo Telematics)
Share This: