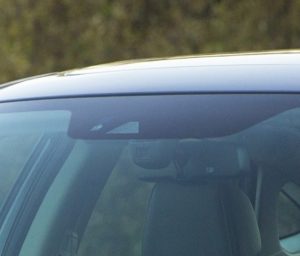 Editor's note: Our Canadian content partner Collision Repair Magazine posted some fascinating — and somewhat alarming — coverage of advanced driver assistance systems calibration. The Oct. 19 "Tech Talk" piece shares some of the considerations shops and insurers face and stresses just how crucial it is to follow OEM repair procedures so the ADAS behaves correctly to protect your customer. Here's an excerpt with minor edits; read the rest of the Oct. 19 story here.
By Mike Davey, Collision Repair Magazine
The Insurance Institute for Highway Safety has conducted some research tests to explore the necessity of these requirements for vehicles equipped with lane-departure warning and automatic emergency braking.
"Our research highlights the need to make sure that windshields with ADAS sensors and cameras are properly calibrated whenever they are replaced, whether they are OEM or aftermarket," says Sean O'Malley, Senior Test Coordinator at IIHS. "What we found seems to confirm what many OEM sources have been saying: These instruments should be calibrated or they simply won't work as intended."
IIHS technicians examined OEM and aftermarket replacement windshields on some late model Honda Civics. One issue technicians noted was a misaligned camera mounting bracket on an aftermarket windshield. The camera's mounting was just one degree different from the OEM mounting, but it affected the car's AEB and LDW performance.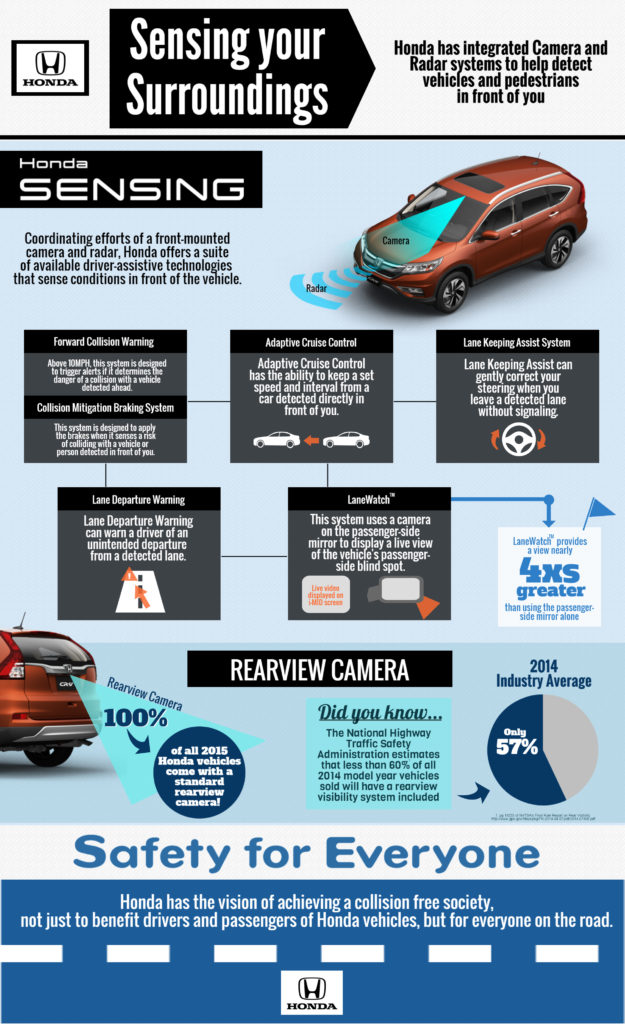 IIHS ran numerous tests with the camera rotated to various positions in the mount. In the case of the AEB system, a misaligned camera caused the car to apply the brakes later than it normally would have. With LDW, technicians noted false readings, leading to too-early or too-late warnings. Although such miscalibrations may not directly cause a crash, they could reduce the potential benefits of crash avoidance technologies.
Read the rest of the story on Collision Repair Magazine here.
More information:
"Tech Talk: Windshield replacements in the modern age"
Collision Repair Magazine, Oct. 19, 2017
Images:
A camera used in the 2016 Honda Civic sedan's advanced driver assistance systems is shown. (Provided by Honda)
This Honda graphic displays the Honda Sensing technology available for some of the 2016 model year. (Provided by Honda)
Share This: