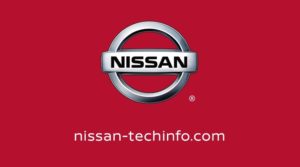 Nissan on Wednesday gave a helping hand to body shops, mechanics and DIYers unfamiliar with its OEM repair procedures with a free video tutorial on how to access them.
The film, posted on Nissan USA's main YouTube channel (right next to a fun video about how it tests paint suitability for car washes), walks a viewer through how to log on and access directions related to whatever you're trying to do on the car.
"Congratulations! You've now accessed your first service manual," the narrator states.
As an example, Nissan teaches viewers how to look up the OEM repair procedures for blind-spot warning testing — a subject that ought to be relevant to most collision repairers.
The OEM also warns repairers to use only the Internet Explorer Web browser, not Google Chrome or Microsoft Edge, to check procedures "as the destination links will not work in this case." So if your shop hasn't installed IE, you'll need it. (It's free.)
Nissan's film leaves shops with even fewer excuses for why they don't access the repair procedures they ought to be using on every repair. You certainly can't claim you don't know where they are — Nissan points you to nissan-techinfo.com in big type — or how to find something.
That excuse has been arguably defunct for a while now thanks to I-CAR's free videos on how to at least log on to all OEMs' repair procedure websites. All of those are available by selecting one of the automakers on its Repairability Technical Support portal.
While some of the RTS features are subscription-only (though if you're Gold Class, Road to Gold, Platinum or training a lot — basically, any responsible person in the industry — I-CAR will give you a subscription), the videos are free.
"These are open to everybody,"  I-CAR industry technical relations director Jason Bartanen said of the videos during the November Collision Industry Conference.
I-CAR also teaches classes which cover navigating specific OEM repair procedure websites, such as "Understanding Volvo Collision Repair" or "Using Honda & Acura Service Information."
Don't feel bad if you take one of these or use the videos. ("We get lost from time to time," Bartanen said.) It beats the alternative of flying blind or making up your own procedures, as Nissan warns in its own instructions.
"The proper performance of service is essential for both the safety of the technician and the efficient functioning of the vehicle," Nissan wrote.
"The service methods in this Service Manual are described in such a manner that the service  may be performed safely and accurately. Service varies with the procedure used, the skills of the technician and the tools and parts available. Accordingly, anyone using service  procedures, tools or parts which are not specifically recommended by NISSAN must first be completely satisfied that neither personal safety nor the vehicle's safety will be jeopardized by the service method selected."
A similar warning on a 2010 Honda Fit manual was one element of attorney Todd Tracy's successful $31.5 million lawsuit against John Eagle Collision Center, Tracy said last month. A jury found that the Dallas-area body shop's bonding of the roof instead of welding it as directed in Honda's repair procedures contributed to the severity of his clients' ordeal.
Industry experts have stressed the importance of looking up repair procedures anew for each repair on the digital website. As Nissan points out, they could change at any time without notice.
"All information in this manual is based on the latest product information at the time of publication," the OEM wrote. "The right is reserved to make changes in specifications and methods at any time without notice."
More information:
"How to Navigate Nissan Service Manuals"
Nissan USA YouTube channel, Dec. 13, 2017
Nissan OEM repair procedure website
I-CAR Nissan Reparability Technical Support portal
I-CAR Reparability Technical Support OEM portal
Nissan OEM repair procedures portal on OEM1Stop
Featured image: Nissan in December 2017 gave a helping hand to body shops, mechanics and DIYers unfamiliar with its OEM repair procedures with a free video tutorial on how to access them. (Screenshot from Nissan USA YouTube channel)
Share This: