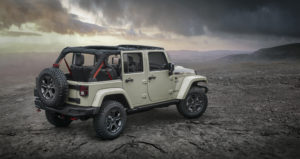 The prior-generation Jeep Wrangler's removable "Freedom panels" and foldable windshield can lead to shops getting tripped up by an out-of-tolerance structure, according to an FCA expert, and we thought we'd share his guidance for the past decade of the model while we all await the 2018 next-generation Wrangler.
FCA body, chassis and paint global service lead Dan Black pointed out the "unique" nature of the 2017 Wrangler — whose sixth-generation design debuted in 2006 — during a VeriFacts Guild 21 call this summer. (See slides.)
"That body's floating on the vehicle," Black said of the 2017 Wrangler's body-on-frame design — but unlike a truck cab, the roof is removable on the Wrangler, he noted.
Because of this, removing the sport bar can produce deviation in the B-pillar and the windshield header frame, as "you have removed all upper support of the vehicle," according to Black.
The moment the supports are removed, "it can shift the alignment of the body," he said.
"That's very critical to understand," Black said.
In certain impacts, a sport bar replacement might be required. A shop must maintain the measurements in those regions, or you will "quickly find yourself on in a bind" with issues related to factors like door gaps and hood alignment, according to Black.
"The body does tend to start to deviate quite quickly when that entire upper support system is removed," Black said.
Some shops might need to perform a windshield header readjustment, as the part might have been affected by the collision. Tolerances and gap specifications must be preserved, and Black said one is "best advised" to have an assistant monitoring the process with a plastic feeler gauge.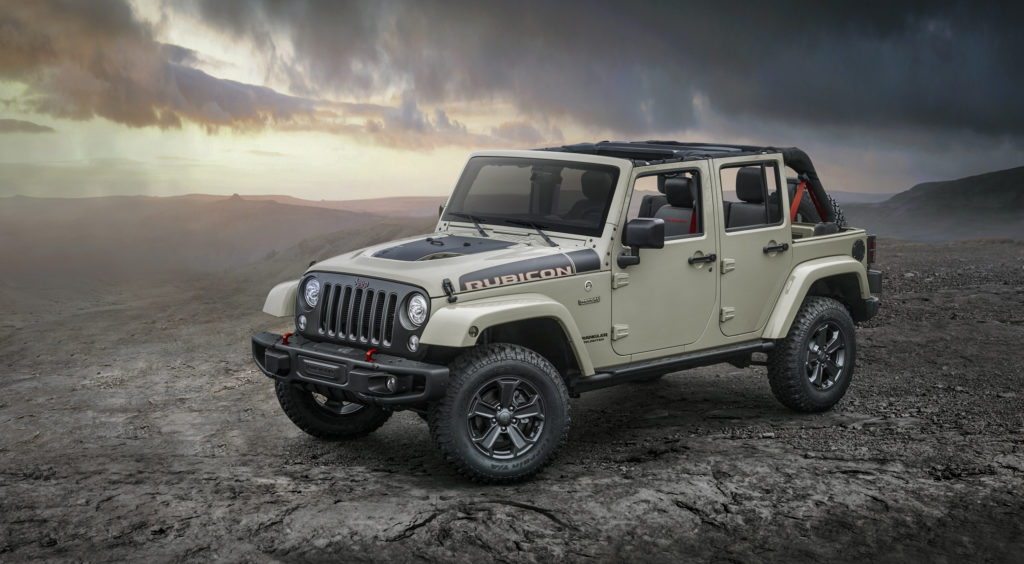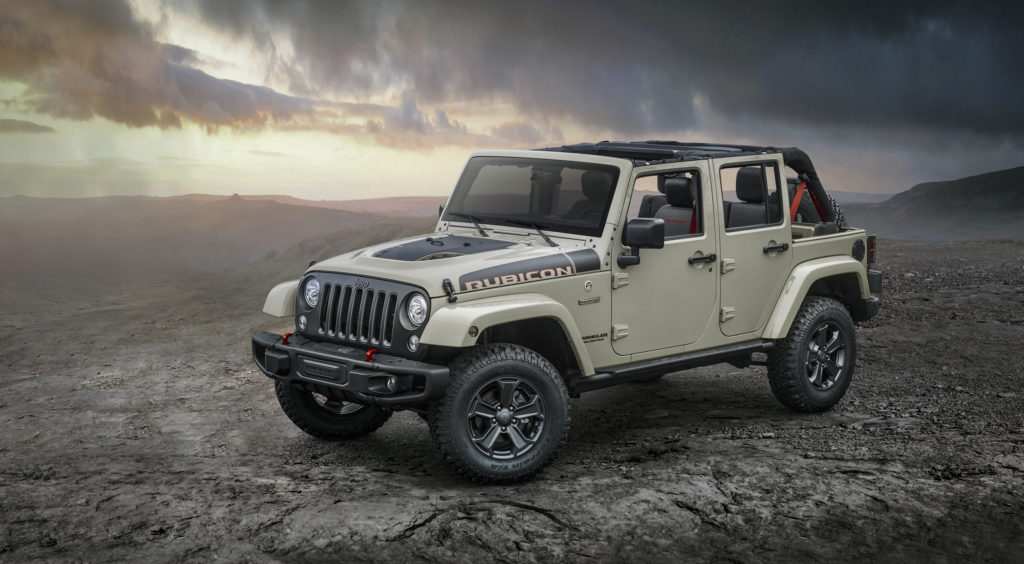 A ratchet system can help nudge the part back into spec, but Black warned to strap it to the footman loop rather than the sport bar. Put a little load on the windshield frame, measure it, and let it return to "muscle memory" and get back to spec, according to Black.
"You only want to work one side at a time," Black said. Make sure the gap tolerances from the A-pillar to door and cowl-windshield frame are met, he said, calling them "critical" to the alignment.
"They are essential features for roof panel alignment as well," he said.
The soft-top and freedom panel assembly can "quickly deviate" if the windshield header frame isn't in spec, according to Black. That can create a headache if a shop isn't watching out for this, for the repairer has no way of knowing the vehicle condition before the crash, Black said. For example, he said, the roof panel might have been unattached when the vehicle was shipped, or it had been removed prior to the wreck.
Based on the instructions Black presented, you're going to need the actual paid OEM repair procedures to perform this one. For example, the steps and specs in Black's slide below are on the paid FCA site but nowhere to be found in the free FCA collision repair manual on Mopar Repair Connection. (Besides, it's frankly absurd to think that a proper collision repair wouldn't include at least one item classified by FCA as a paywalled mechanical repair procedure, even if a technician personally views the step as a routine part of a collision repair.)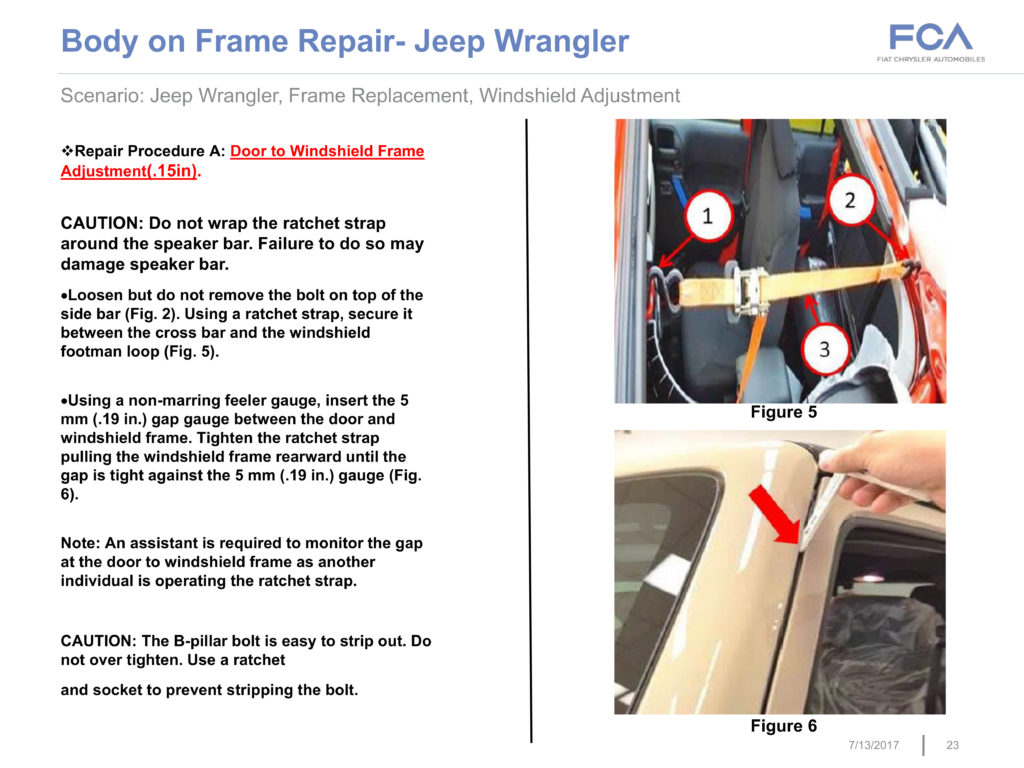 Further measurement checks might be required, including on the Freedom panel. It's possible for it to be set back on either the left or right side, according to Black. This can be alleviated through another FCA process that involves adjusting the panel's B-pillar location, possibly with an assistant.
The next-generation 2018 Wrangler will of course have its own procedures — one potential difference involves a "header bar" connecting the A-pillars. But Black's tips might give you a foundation for any gap issues and help you perform better repairs on 10 years of prior-generation Wranglers.
The next Guild 21 call will be Jan. 11 at 2 p.m. ET.
More information:
Dan Black Guild 21 Jeep Wrangler slides
FCA via VeriFacts, July 13, 2017
Images:
The 2017 Jeep Wrangler Rubicon Recon is shown. (Provided by FCA)
The Jeep Wrangler's removable "Freedom panels" and foldable windshield can lead to shops getting tripped up by an out-of-tolerance structure if they don't adjust the windshield header or B-pillar accordingly. (Provided by FCA via VeriFacts)
Share This: