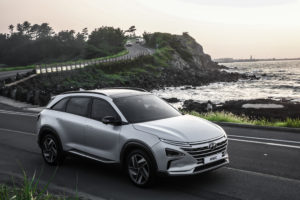 Hyundai on Jan. 4 announced that it would with Aurora bring a Level 4 self-driving vehicle "to market" by 2021, with some cars perhaps likely to occur in "pilot cities."
However, a Hyundai Intelligent Safety Technology Center executive described a less impressive 2021 goal in a Bloomberg Technology article posted Jan. 8.
"We take very conservative steps," Vice President Lee Jinwoo told the media outlet. "We want to test and validate the technology first. It will not be for sale in 2021, only testing in city use."
SAE Level 4 autonomy doesn't need a human at all, unlike Level 3, which allows the human to zone out but be ready to take over if needed. (For example, once you merge on a freeway, the car can drive itself while you read the paper; you'd need to take over once you reached your exit.) Tesla's Autopilot is Level 2, which means the human, not the car, is responsible for keeping tabs on the car.
Level 5 might be a theoretical concept rather than something ever achievable; it's a car which can handle any road conditions a human driver can. Level 4 autonomy is conditional; the car can be trusted to do everything within certain geographic boundaries or other parameters (for example, it can't work on a snow-covered road).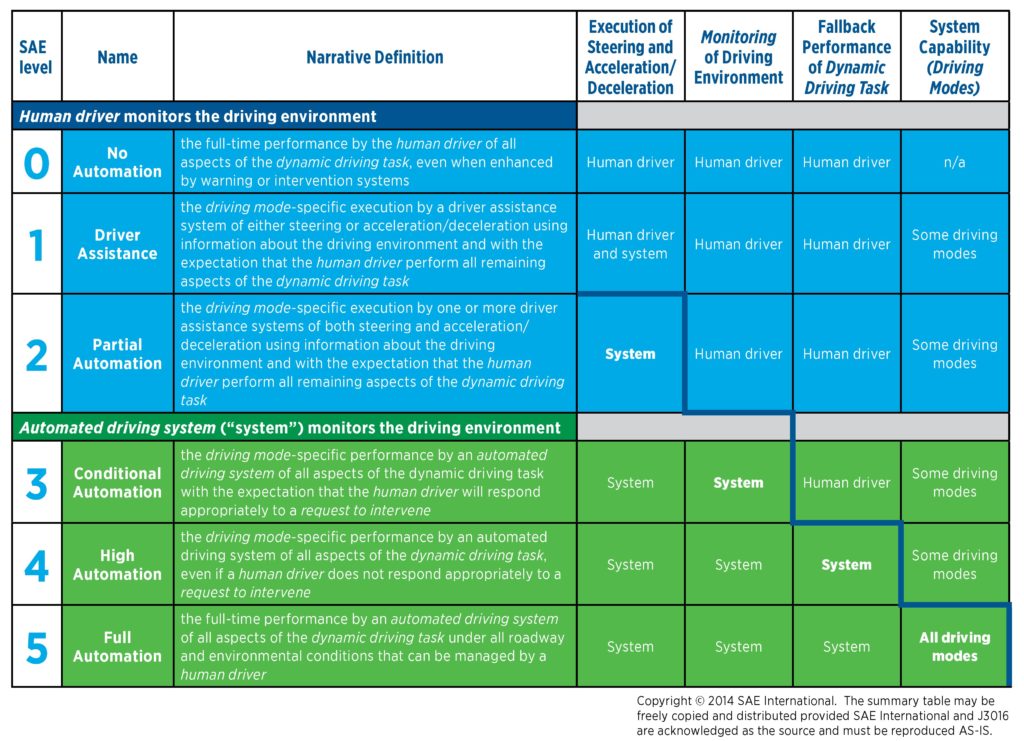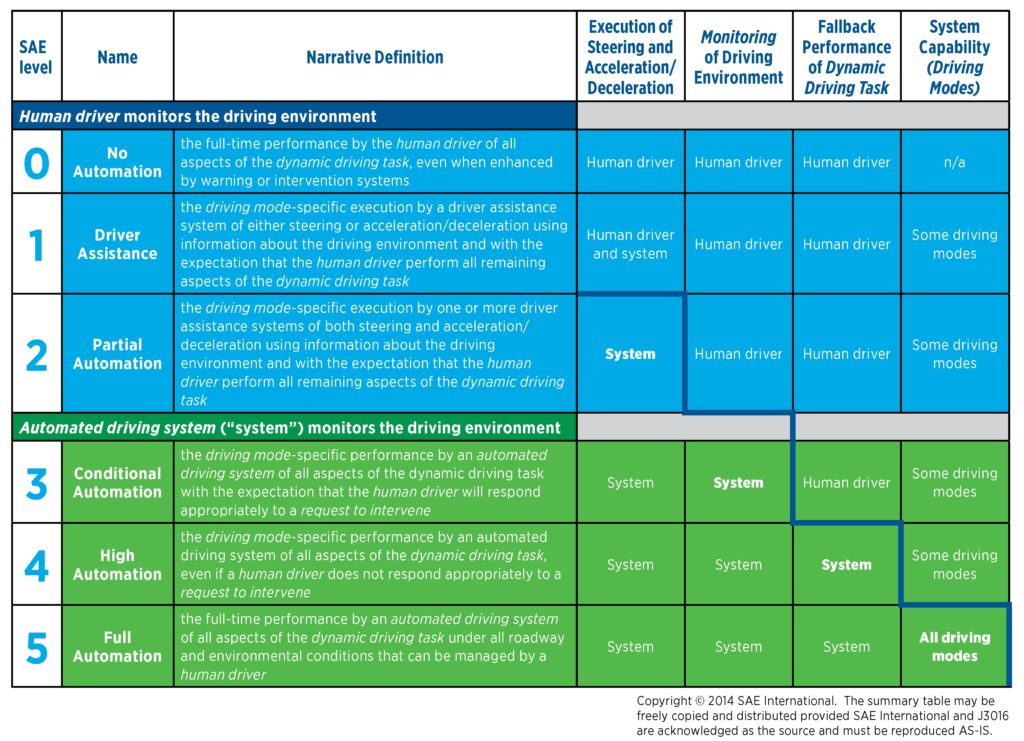 GM has promised to bring Level 4 Chevrolet Bolt taxis to a geofenced area, likely urban San Francisco, by 2019 — and it thinks it can make huge money by doing so.
"We know the future of transportation is autonomous, and autonomous driving technology needs to be proven in the real-world to accelerate deployment in a safe and scalable manner," Hyundai Motor Vice Chairman Woong Chul Yang said in a statement. "Combining our advanced vehicle technology that embeds the latest safety features with Aurora's leading suite of Level 4 autonomous technology will advance this revolution in mobility with Hyundai in a leadership position."
Hyundai described sending Level 4 "models custom-developed and launched in test programs and pilot cities" with Aurora.
While the Chevrolet Bolt is all-electric, something GM sees as necessary for autonomous vehicles, Hyundai will start by testing at least one hydrogen fuel cell vehicle — a "new-generation" model appearing at the Consumer Electronics Show next week.
Hyundai will also use a version of that fuel-cell car to highlight new advanced driver assistance system features at CES.
"The fuel-cell powertrain will offer an ideal platform to implement autonomous driving technologies, which requires a massive amount of power to support the large amount of data communication as well as the operation of hardware such as sensors," the OEM wrote. "Hydrogen-powered fuel-cell vehicle will be able to provide a stable electric power supply without concerns about driving range."
Hyundai has tested self-driving cars in public since 2015. In 2017, it drove autonomous Ioniqs on the streets around CES. Its goal is to bring autonomy to market "quickly, broadly and safely" and ultimately across the globe.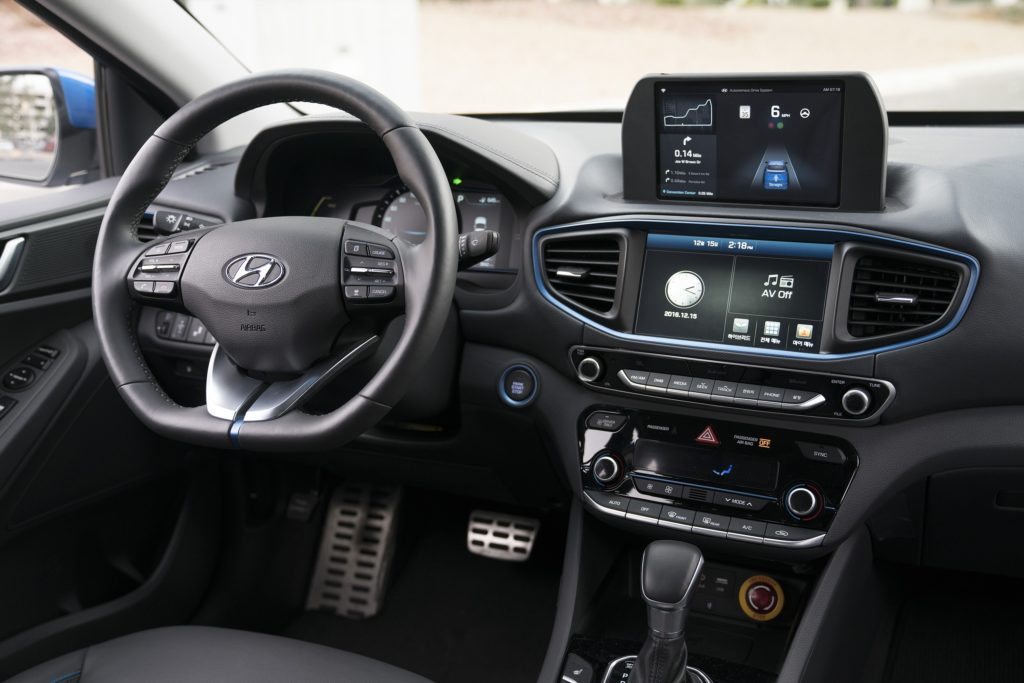 "Aurora is excited to partner with Hyundai Motor to make the social benefits of self-driving available globally," Aurora CEO Chris Urmson said in a statement. "This partnership combines Hyundai's strengths in vehicle design, safety and manufacturing with Aurora's expertise in self-driving technologies to make a positive difference in the world."
Cheap AI taxi fleets will take huge big bites out of the miles driven by more accident-prone humans in private passenger vehicles, GM President Dan Ammann has said, suggesting a significant business impact for shops — likely at first those catering to certain urban areas.
Volkswagen on Jan. 4 also announced a partnership with Aurora "to realize self-driving electric vehicles in cities as Mobility-as-a-Service (MaaS) fleets."
"Our vision is 'Mobility for all, at the push of a button'," Volkswagen Chief Digital Officer Johann Jungwirth said in a statement. "This means that we want to offer mobility for all people around the world. Mobility also for children, elderly, sick and visually impaired people, really for all. 'At the push of a button' stands for simplicity and the easiness of use. In the future, we anticipate that people will be able to use our mobility app or digital virtual assistant to hail a self-driving electric vehicle to drive them conveniently door-to-door, or use our Volkswagen OneButton which has GPS, connectivity and a compass, as a small beautiful key fob with maximum convenience. Working with Aurora, a leading self-driving system company, will give us a giant leap forward in our mission to become the world's leading provider of sustainable mobility, with self-driving vehicles. Our aim is to create new Mobility-as-a-Service (MaaS) solutions which customers will be really passionate about because they have been tailored to the human with highest safety standards, best-in-class user experience and digital intelligence. For me this is the reinvention of mobility and the automobile."
VW's 2016 "Strategy 2025" plan, which was referenced mentioned in the news release, describes Volkswagen being able "to license a competitive self-driving system (SDS) developed in-house by the end of the decade."
Clarification: While a Hyundai news release Jan. 4 said it would bring Level 4 technology "to market" by 2021, Hyundai Intelligent Safety Technology Center Vice President Lee Jinwoo later told Bloomberg Technology it would merely be ready for testing in 2021. The article has since been updated to reflect both assessments.
More information:
"Hyundai Motor and Aurora Partner to Develop Level 4 Autonomous Vehicles by 2021"
Hyundai, Jan. 4, 2018
"VOLKSWAGEN GROUP AND LEADING SELF-DRIVING TECHNOLOGY COMPANY, AURORA INNOVATION, ANNOUNCE STRATEGIC COLLABORATION"
Volkswagen, Jan. 4, 2018
"Don't Worry, Petrolheads. Driverless Cars Are Still Years Away"
Bloomberg Technology, Jan. 8, 2018
Images:
Hyundai on Thursday announced that it would with Aurora have a market-ready Level 4 self-driving Hyundai by 2021, with some cars perhaps likely to occur in "pilot cities." Its testing will include its upcoming fuel-cell vehicle, shown here. (Provided by Hyundai)
The SAE International J3016 standards, copyright 2014. (Provided by SAE International)
Hyundai's autonomous Ioniq concept dash is seen in 2016. Note the emergency stop button at bottom right. (Provided by Hyundai)
Share This: