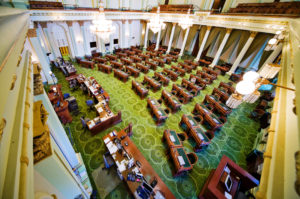 A proposed revision of Assembly Bill 1679 is a step forward from its wildly flawed predecessor, but an analysis of the text and a discussion with the California Autobody Association lobbyist reveals the bill remains tilted towards insurers at the expense of consumers and collision repairers.
The prior version of Assembly Bill 1679 would have allowed methodologically ludicrous insurer surveys to count as a "good faith" effort to determine a labor rate. It would have destroying a California Department of Insurance effort to remove contractually deflated direct repair program rates from the surveys and provide a sample of what would constitute a legitimate labor rate survey.
The busy little bill would also have cut regulatory language preventing carriers from unduly inconveniencing policyholders who opt not to use a direct repair program shop, remove a barrier to carriers demanding a second estimate from an insurer-selected shop and continue to pitch a direct repair program shop even after a customer selects a different facility.
AB 1679 passed the California Assembly Insurance Committee 13-0 in 2017 but was held in committee by the Assembly Appropriations Committee last week, effectively killing the bill.
Appropriations Committee Chairwoman Lorena Gonzalez Fletcher, D-San Diego, said during the Thursday hearing that sponsor Assemblywoman Autumn Burke, D-Inglewood, had worked hard to bring stakeholders together.
"We feel like the bill is almost there," Gonzalez Fletcher said. However, she said committee approval would serve to pass the bill out "incomplete," and asked Burke to reintroduce it, go through the committee process and bring the measure back for dispensation in May.
But despite Gonzalez Fletcher's assessment of "almost there," the most recent draft of the measure shared by Burke's office in fact leaves large loopholes for unscrupulous carriers to abuse. The office is continuing to work with stakeholders to refine the bill, however, and the latest version has swayed the California New Car Dealers Association to switch its position from opposition to neutral.
"A consumer's right to select an auto body shop of their choice to repair a vehicle has never been threatened by this bill, I want the consumer to have an open conversation about the benefits of the insurance policy they pay for," Burke said in a statement Tuesday.
"With regards to the voluntary labor rate survey, my objective all along has been to keep insurance costs low, ensure certainty for businesses, establish a fair process to determine a prevailing labor rate, and guarantee that small body shops are able to compete. I understand that establishing a labor rate is just the start of a negotiation, and I want those negotiations to be fair.
"We have had countless hours of good faith negotiations on this bill with the Consumer Attorneys of California, California Autobody Association, California New Car Dealers, Alliance of Automobile Manufactures, Insurance Companies, and the appropriate policy committee consultants to ensure that we get this complex issue right.
"While AB 1679 will not be moving forward, I plan to introduce a new bill from where we left off in the negotiations."
'Huge loophole'
The draft bill makes major strides from its predecessor by dictating that an labor rate survey conducted by an insurer must follow a specific template — rather than being loose enough to grant a stamp of approval to behavior like that the CDI sought to check   — and cannot use direct repair program rates. It declares insurers must exclude underequipped shops' answers from their labor rate calculations instead of letting carriers make that decision. It throws out the potential of insurers using ridiculously large areas to define a market, reusing old labor rates or weighting larger shops more than smaller ones.
But prior to all of these changes, the bill sabotages itself by declaring:
"Nothing in this section precludes an insurer from determining the prevailing auto body repair labor rate using other methods that reasonably consider market conditions in a specific geographic area."
And unlike a survey, the bill does not demand these "reasonable" other methods be disclosed to the public or California Department of Insurance. Which sounds like an insurer can use any methodology that doesn't involve directly polling shops, and insist without showing their work that whatever that technique calculates as the prevailing rate is correct — at least until someone manages to go through the process of successfully challenging its reasonableness.
California Autobody Association lobbyist Jack Molodanof said that language "guts the whole thing."
"It's a huge loophole," he said.
The association opposes the current draft of the bill and is hostile to the idea of any agreement done orally, according to Molodanof. He supported the idea of a bill or amendment in writing filed through the active legislative process, rather than trying to agree to something behind the scenes and be surprised by the actual legislation.
"There's probably been 10 or 15 versions out there," Molodanof said. "… We're chasing our tail here."
Market areas
Molodanof also challenged the idea of using Assembly districts as an acceptable definition of a market area rather than the precise geocoded, mile-out-from-six-shops solution offered by the CDI. An insurer may choose between those two options or an geography of contiguous ZIP Codes within a state-defined Workforce Development Area. (More on that bad idea in a second.)
Allowing one of California's 80 districts to count as a market could result in areas that are "way too large," according to Molodanof. The 2011 California redistricting effort sought to get as close to 465,674 people in each district as possible, which can be huge geographies in areas like Northern California or compact but dense and traffic-heavy urban areas in parts of Southern California. (If all the Californians distributed themselves evenly across the huge state, each Assembly and shop market area would be 2,064 square miles.)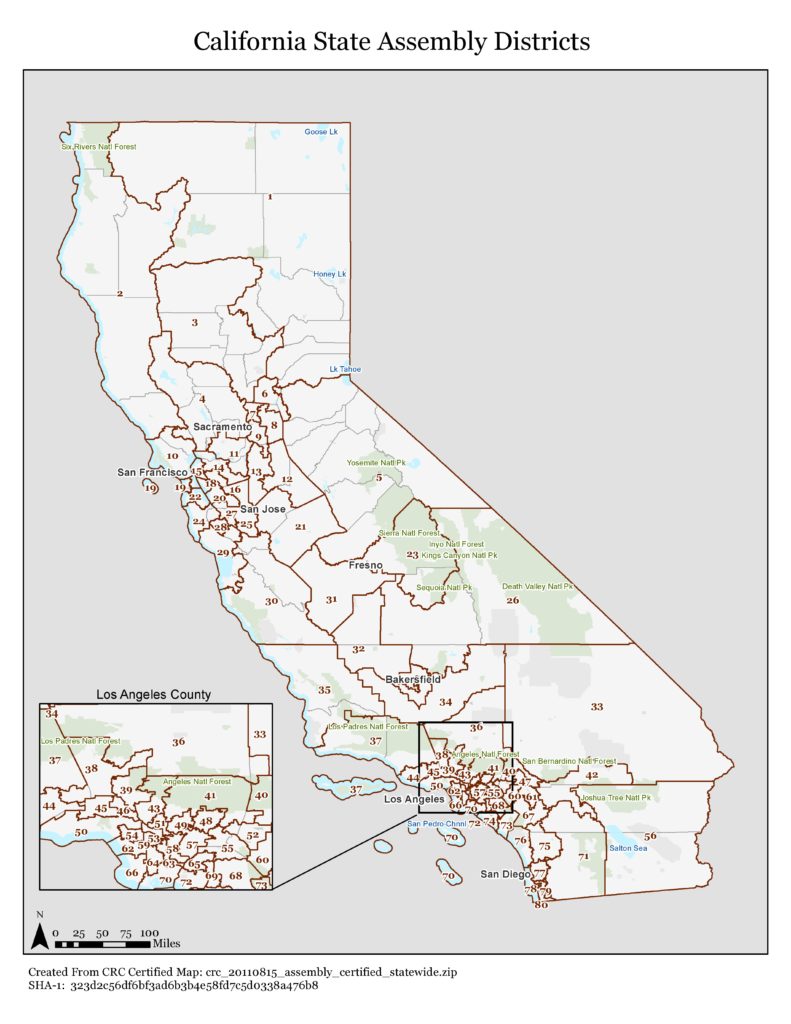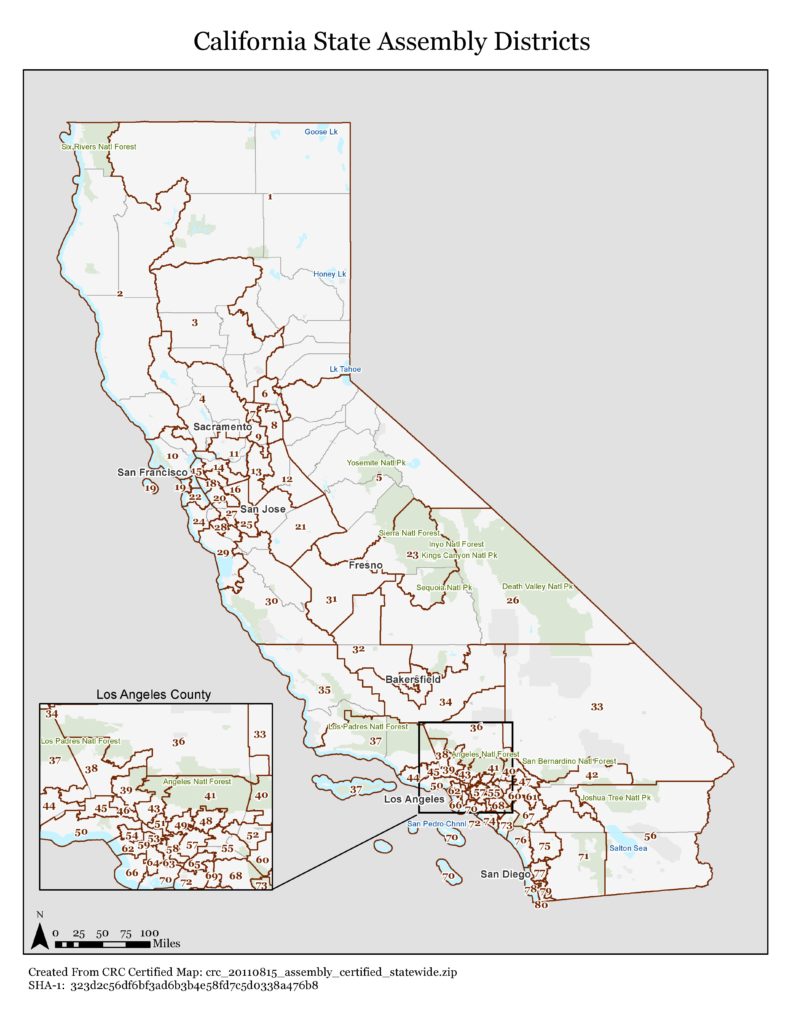 Molodanof said the CAA had pointed out that Burke's own district includes such disparate areas as Marina del Rey, which has a median income of $100,442, and Lawndale, which has a median income of $51,934 and is about a half-hour to an hour away by car based on Google's estimates.
"It's going to lower the prevailing rate," Molodanof said, effectively leaving residents or shops in areas like Marina del Rey to eat the difference. Burke's District 62 geographically spans more than 20 ZIP Codes, according to Statistical Atlas.
Things get even sillier geographically in the northern part of the state, where an insurer conceivably could be putting shops in Lake Tahoe and near the Oregon border in the same market by using Assembly District 1.
Molodanof also pointed out the different market conditions which could exist within an Assembly district from a regulatory perspective, such as a higher minimum wage in San Diego compared to nearby areas.
Molodanof said CAA was open to compromises on geography such as a solution involving ZIP Codes, but right now, geographic area was a "huge objection."
"We're going to be crying foul on that," he said.
The bill contains a ZIP Code option, but the language now makes it open for gerrymandering: "Contiguous ZIP Codes within the boundaries of local workforce development areas established by the Employment Development Department that include a minimum of 30 auto body repair shops."
Like assembly districts, Local Workforce Development areas are large, and it sounds like might be able simply stack ZIP codes in a particular design to produce a lower prevailing rate even if it's unlikely a customer or shop would consider that geography a true market. The bill sets rules on randomness for selecting shops within a market, but it seems to suggest the insurer could pick any contiguous ZIP Codes without objection so long as that geography contained at least 30 shops.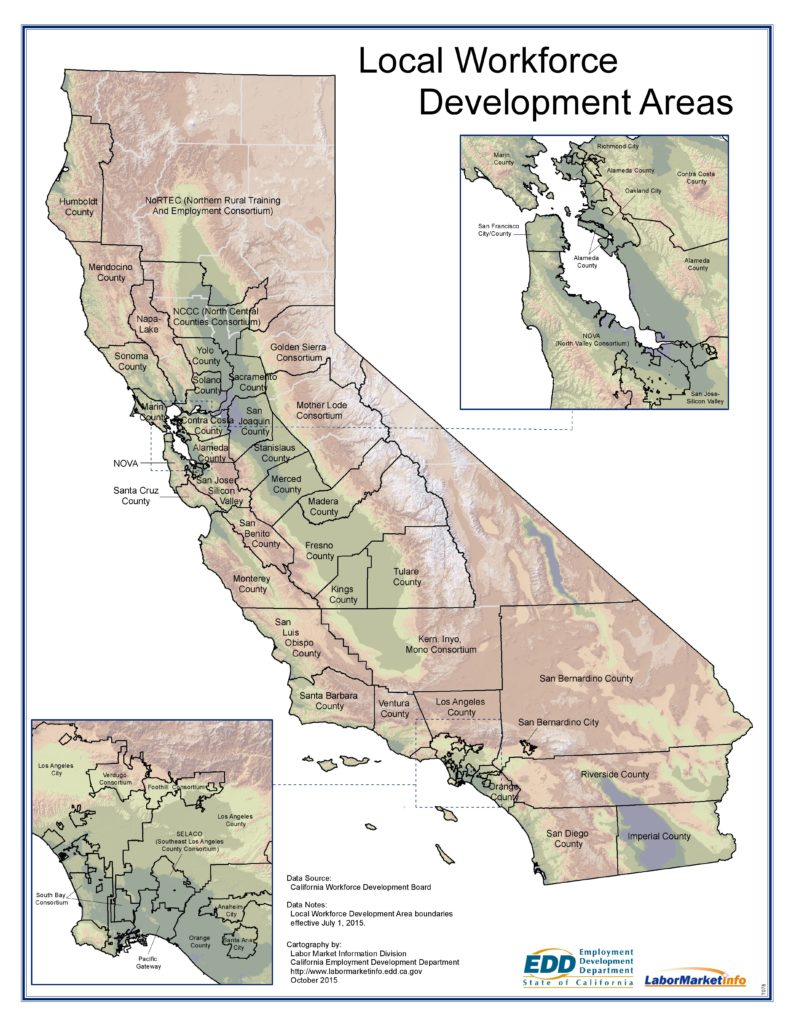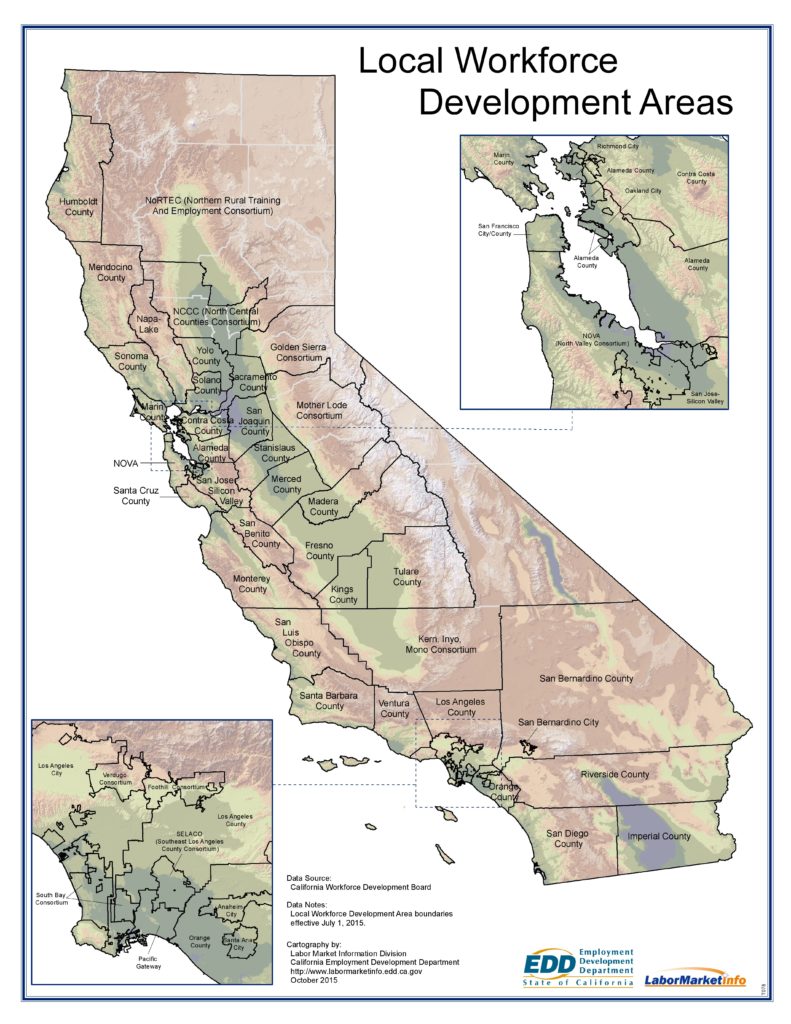 Metals other than steel
The CDI survey proposal asks shops for door rates on "Aluminum," "Auto Body/Sheet Metal," "Carbon Fiber," "Fiberglass," "Frame," "Mechanical," "Refinish" and "Structural Labor" categories of work.
However, the survey contained in the latest bill draft only includes "Auto Body/Sheet Metal," "Structural," "Frame," "Mechanical" and "Refinish."
This seems short-sighted considering that California has a lot of rich folks driving aluminum or even composite-sporting luxury cars. It's even sillier when you consider that what Good Car Bad Car ranks as the 2017 three most popular vehicles in America (the F-150, Silverado and Ram 1500) all will have partial or completely aluminum exteriors by the 2019 model year, and the most popular car in America, the 2018 Toyota Camry, has an aluminum hood.
"Specialty repair rates shall be handled on an individual basis," the bill states.
Molodanof said that exclusion and case-by-case determination was "just going to invite disputes." It also seems to us likely to open the argument that aluminum should have the same prevailing rate as steel, something that hasn't been the case based on "Who Pays for What?" data or logically based on what aluminum demands in equipment or even time.
"We've been very reasonable on this thing," Molodanof said. Though the CAA supported the CDI regulations, he said it was willing to offer compromises for a bill, such as the ZIP Code-based markets or just having shops submit door rates to the Bureau of Automotive Repair or asking the CDI to conduct the survey to avoid manipulation.
"The insurance companies are holding strong," he said, stating that carriers hoped to keep manipulating surveys. "It's not fair," he said.
The draft bill excludes the steering law overhaul contained in the earlier version, so it's unclear what will happen on that front.
Be heard: California legislator contact information can be found here and here.
Correction: An earlier version of this article incorrectly described the market area suggested by the CDI's new regulation. It proposes a market area of the nearest geographic six shops which completed the survey, counting the shop itself if it completed the document, and all other shops within a region extending out a mile from the farthest of the six shops. The article has since been corrected to reflect this.
More information:
California Appropriations Committee hearing on AB 1679
California Channel, Jan. 18, 2018
Consumer Watchdog letter to Assemblywoman Burke
Consumer Watchdog, Jan. 6, 2018
Assemblywoman Burke's office, Jan. 18, 2018
Images:
The California Assembly is shown. (slobo/iStock)
California's Assembly districts as of the 2011 redistricting. (Provided by California Citizens Redistricting Commission)
A map of California's Labor Workforce Development Areas as defined in 2015 is shown. (Provided by California Employment Development Department)
Share This: