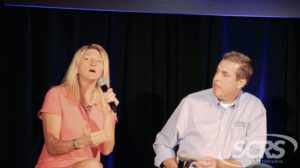 The Society of Collision Repair Specialists on Tuesday posted a rollicking SEMA Week discussion of the liability risk to an auto body shop failing to use OEM repair procedures, and shops won't want to miss it.
"The Hidden Dangers of Vehicle Technology, Improper Repair Methodology and Your Liabilities" was perhaps the most memorable panel during the SCRS OEM Collision Repair Technology Summit.
The lively session featured noted collision repair attorney Erica Eversman (Vehicle Information Services); Seebachans v. John Eagle Collision Center attorney Todd Tracy (Tracy Law Firm); Audi collision programs director Mark Allen; and Aaron Clark (Assured Performance), whose former shop Collision Solutions was the target of a lawsuit. Ellis & Associates Managing Director John Ellis moderates.
"As litigation exposes flaws in the rationale for deviating from OEM repair procedures, there isn't a more critical discussion that collision repair operators should watch," SCRS wrote in a news release.
According to SCRS, the panelists examine:
• An industry that is grappling with following manufacturer repair procedure requirements that are expected to be performed on every occasion. 
• Insurance claims positioning that leans towards "case-by-case" approval. 
• The implication of business decisions that can directly impact repair facility liability. (Minor formatting edits.)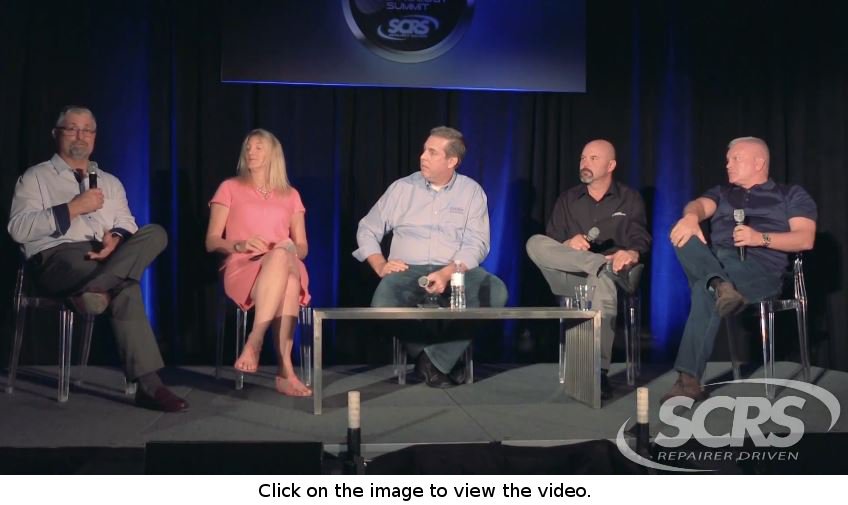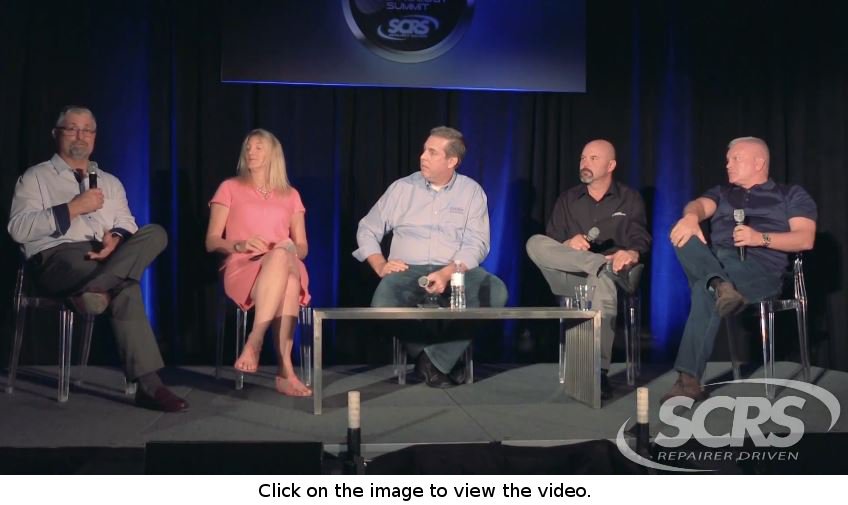 Here's some highlights, according to SCRS:
1:56 – What is the OEM perspective on the state of technology?
3:42 – What are the liability concerns for repairers?
7:34 – What is changing from OEMs as vehicles become more complex?
15:44 – What drives "recommend" vs. "require"?
25:13 – How can certifiers keep certified shops from repairing cars improperly?
27:53 – If there is not a documented OEM procedure, what should a shop do?
29:55 – What individual liability does the technician hold?
40:17 – How does the industry move forward if they aren't being compensated?
46:06 – What is a shop owner perspective on going through the liability process?
50:46 – What can we learn from the aviation industry?
54:07 – How effective are "hold harmless" documents?
58:10 – Is their liability if an appraiser tells a consumer "you have to pay the difference"?
1:01:20 – Does a vehicle lease change OEM requirements of where and how a vehicle is repaired?
1:06:28 – What liability exists surrounding used safety parts?
1:17:20 – How can we engage insurers in avoiding liability from repair?
1:21:52 – What is your guidance to an independent repairer who is not on the certification program?
1:27:10 – What liability exists from leaving a digital fingerprint on the vehicle?
1:33:45 – If an insurer refuses to pay for a necessary operation, what should a shop owner do?
1:42:14 – When did repairers become "power of attorney" to act on behalf of the consumer?
Read more about the session with our coverage last year:
• "OEM Collision Repair Tech Summit experts offer takeaways for shops"

• "Attorneys: Stave off insurer pressure for incorrect auto body repairs by involving customers"
Don't miss the chance to watch the film. Share it with your entire staff, and possibly even adjusters who don't understand why you can't just override OEM procedures. Besides being informative and entertaining, it might keep your shop from getting into hot water legally someday.
To view the film, you'll need a free SCRS account. It's easy, and anyone can obtain one — you don't need to be a formal SCRS member or work at a body shop.
If you're an SCRS member who's registered a password with SCRS.com, log in here.
If you're an SCRS member who hasn't yet established an account on SCRS.com, visit www.scrs.com/set-password to get that ball rolling.
If you're not an SCRS member, sign up for a free Premium Content account here.
After you watch the video, stick around and check out the new look and content on SCRS.com, which recently received a major overhaul.
More information:
"SCRS Releases Video of Liability Panel from OEM Summit at the SEMA Show"
Society of Collision Repair Specialists, Jan. 30, 2018
Featured images: "The Hidden Dangers of Vehicle Technology, Improper Repair Methodology and Your Liabilities" was perhaps the most memorable panel during the SCRS OEM Collision Repair Technology Summit. See a video of the session on www.scrs.com. (Screenshot from www.scrs.com video)
Share This: