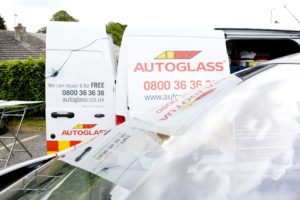 United Kingdom-based Belron subsidary Autoglass announced Thursday it had "successfully trialled" an artificial intelligence which could make repair or replace decisions based on a photo of a windshield.
The technology announced by the Safelite sister company is another example of the kind of automated damage analysis starting to penetrate the collision repair industry.
An email to Safelite early Thursday afternoon asking if the technology would be coming to the U.S. glass company, or if Safelite already had a similar system in place, had not yet been returned.
Autoglass partnered with Service Certainty imageproof on an app where customers could shoot a picture of damaged glass, upload it, and have an AI make the repair-or-replace call.
"We have been working with Autoglass® for the last eighteen months developing this technology, so we are really happy to see it in action and working so well," Service Certainty CEO Liam Nye said in a statement. "This has been a controlled journey of phased introduction, as we knew we had to get the technology right so it could deliver the high-level of service that Autoglass® demand. The complexity of dealing with real world glass damage has been a significant challenge and we are absolutely delighted with the success of the project so far."
The program currently processes up to 2,500 images a week and is 80 percent accurate, according to Autoglass. That seems impressive given what would seem to be the inherent difficulty in photographing a transparent yet reflective surface and what Autoglass reports can be a fine distinction between the kind of windshields that should be fixed or swapped out.
"Whether a repair or full replacement is required depends on the type of glass and size of damage, which is sometimes a matter of just a few millimetres' difference," Autoglass wrote in a news release.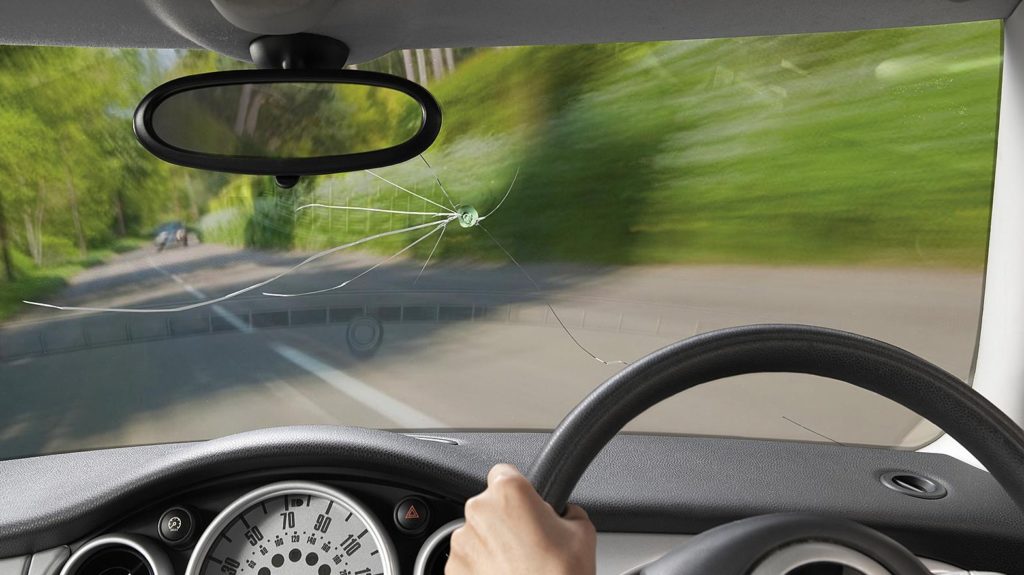 The company noted that the accuracy will grow "as the AI processes more data" — a virtuous cycle common to modern machine learning.
Autoglass said it used to rely on desk reviewers to determine if damage was repairable, and they "still provide a human 'back up' assessment in cases where the AI assessment is inconclusive."
The glass giant also is considering "opportunities to use AI for assessing the need for ADAS (Advanced Driver Assistance Systems) calibrations after a windscreen repair or replacement."
"Here at Autoglass®, we are constantly looking for innovative ways to improve and provide the easiest and best experience for our customers," Autoglass customer and digital director Nick Cleary said in a statement Thursday. "AI is a fascinating area which I have watched closely over the last few years, and there is no doubt it has the potential to dramatically change many aspects of our society, whether that is in our homes or how we interact with businesses. It is our opinion that it is only going to grow and get more powerful, and so we are delighted to be leading the industry with our efforts to harness its potential. We have had a very fruitful partnership with Service Certainty imageproof™ so far and are excited to see what the future holds."
Autoglass takes calibration very seriously, and has even proposed making it a routine part of car ownership in the U.K.
"At Autoglass, we are focused on ensuring safety by calibrating the systems that support the sensors that many driver assistance features rely on after a windscreen repair or replacement," sales and marketing director Neil Atherton said in a November 2017 statement, according to bodyshop magazine. "However, including a calibration as part of a regular MOT test, or for that matter, a regular vehicle service would be a great way of boosting general awareness. We do not want to reach a situation where a large proportion of drivers on the roads don't know how to use and maintain the technology in their own vehicles and are putting their safety at risk as a result."
More information:
"Autoglass® launches new artificial intelligence technology to improve service to customers"
Autoglass, Feb. 15, 2018
"Almost half of UK motorists call for a shake-up to the MOT to include the latest safety features"
Autoglass, Nov. 6, 2017
Featured images: United Kingdom-based Belron subsidary Autoglass announced Thursday it had "successfully trialled" an artificial intelligence which could make repair or replace decisions based on a photo of a windshield. (Provided by Autoglass)
Share This: