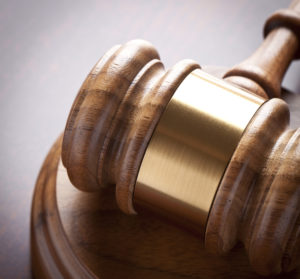 Following wins before the Second Circuit Appeals Court late last year, a Syracuse, N.Y., body shop has settled a lawsuit with Progressive and seen a similar case against Nationwide receive another favorable ruling.
Nick's Garage had sued Progressive on behalf of 26 first-party and 11 third-party customers  who had assigned the collision repair facility their policy benefits. Progressive had refused to pay some of the shop's charges — which would have left the customers on the hook for the difference — and for new OEM parts versus the alternatives permitted under the policy.
New York Northern District Court Judge Mae D'Agostino in 2015 had rejected Nick's Garage's argument and ruled in favor of Progressive's request for summary judgment — only to have much of that decision overturned by the Second Circuit Court of Appeals in November 2017. The court's thinking in that ruling in part informed a similar decision that day in Nick's Garage's lawsuit against Nationwide.
Vehicle Information Services attorney Erica Eversman said in November 2017 that while the partial reversal of the summary judgments in favor of Progressive and Nationwide were specific to Nick's Garage v. Progressive and Nick's Garage v. Nationwide, "the appellate court said several things that are precedential and not limited to this case."
The appellate court has jurisdiction over New York, Connecticut and Vermont federal district courts. However, Eversman suggested the ruling against Progressive would "reverberate across the country and if it doesn't scare insurers, then they are dumber than one could possibly think."
Ironically, owner Mike Orso had sold the shop to the regional Nu-Look Collision MSO in March 2017, months prior to the ruling. However, a Nu-Look representative indicated Wednesday that Orso, not the MSO, was still handling the case.
Orso declined to comment on the Progressive settlement Wednesday.
The appellate court determined in the Progressive case:
Insurer's evidence depends on the proposition that evidence of rates that repair shops are willing to accept from Insurer shows the prevailing competitive rate. But that is not necessarily so. An insurer such as Progressive may command a very large volume of business.
The fact that repair shops may accept a labor rate paid by a particular insurer that may bring the shop a large volume of business does not demonstrate that the shop, or shops generally, would accept the same rate in dealing with another insurer or a customer who has only one car to be repaired. In other words, Insurer's evidence that it pays labor rates based on its own ability to get repair shops to agree to those rates does not demonstrate that it pays what it is contractually obligated to pay—the rates that actually prevail in the market in the area where the repairs are performed. Indeed, Insurer's Reference Guide explicitly acknowledges that Insurer does not "conduct a formal market survey of rates in most states."
Garage countered with two types of evidence: first, that higher labor rates than those paid by Insurer were posted by other repair shops; second, that other insurers have agreed to pay Garage higher rates. The evidence of rates posted at repair shops is of debatable persuasive value because it fails to show that the posted rates are actually paid, much less that the posted rates represent the prevailing labor rates. On the other hand, the fact that other insurers—and in some instances, even Insurer itself—paid rates higher than the rate typically paid by Insurer is sufficient to support a genuine dispute as to a relevant fact.
Garage succeeds in defeating Insurer's motion for summary judgment if its evidence supports the existence of a genuine dispute as to a material fact on that question. Especially given the illogic of Insurer's proposition that the rate it can regularly command demonstrates the prevailing rate in the market—including rates paid by other insurers and uninsured individuals—Garage's evidence of higher rates paid to it is sufficient to show a genuine dispute. (Bold emphasis ours; italics court's.)
Progressive earlier this month attempted to have a report from plaintiff expert witnesses, Frederic Jennings of EconoLogistics excluded from consideration by the jury.
The carrier took issue with Jennings' research methodology in concluding that in a market uninfluenced by insurers, collision labor rates should at a minimum be equivalent to mechanical labor rates — which is ironic given the issues the appellate court raised with Progressive's methodology. Progressive also questioned Jennings' truthfulness regarding his departure from Bentley University.
Prior to a ruling on the matter and after a six-hour mediation session Feb. 15, the carrier formally settled with Nick's Garage for undisclosed terms. The shop had been seeking more than $144,000 and attorneys fees.
Nationwide
Nationwide took a different tactic following a similar appellate court ruling, arguing again for summary judgment:
Upon remand for further proceedings on this issue, if plaintiff is to avoid summary judgment now is the time for plaintiff to come forward with evidence regarding whether the amounts paid by Nationwide were sufficient or insufficient to return the vehicles to their pre-accident condition. That evidence, as this Court has previously noted, must be more than conclusory, and should address the currently undisputed record evidence that Nationwide had other shops available to do the work of returning the vehicles to their preaccident condition for the amounts and at the labor rates offered.
This seems illogical. The discussion of prevailing rates at the heart of the case by definition means a range of rates existed, and just because some shops would do the work at a particular rate doesn't mean that all shops charged that amount — or that the amount was even equivalent to the prevailing rate. Determining that the amounts Nationwide wanted to pay were adequate to return a vehicle to pre-accident condition also raises a false equivalency, as any amount would be sufficient if the repairer did the work but ate the costs — something which can be a requirement under direct repair program contracts or a business decision by an unaffiliated shop.
Finally, the idea that Nick's Garage needed to prove anything seems to fly in the face of the associated Second Circuit's Progressive ruling, which declared that D'Agostino had interpreted the summary judgment law backwards and held Nick's Garage to an unfairly high standard. According to the Second Circuit, the burden of proof falls upon the petitioner for a summary judgment — even if it's the defendant.
D'Agostino rejected Nationwide's motion in a Feb. 1 decision.
"Although the Court has the discretion to reopen discovery and permit a second or successive motion for summary judgment, Defendants have failed to present any proper grounds for granting such relief," she wrote.
D'Agostino ruled that Nationwide should have made its argument regarding the adequacy of its rates and other shops' willingness to accept them during its first motion for summary judgement.
"Having failed to do so, the Court will not now permit Defendants the opportunity to do so and further delay trial in this matter," she wrote.
Nationwide also asked for time to conduct discovery on what it laughably presented as an out-of-the-blue idea — forgetting that the Second Circuit based its conclusion on New York law — that the amount an insurer reimbursing a claimant should be expected to pay whatever a claimant paying-out-of-pocket would have to pay.
"However, Insurer's obligation was to pay 'the amounts for which the claimant [i.e., the  insured] can reasonably be expected to . . . repair the property,'" the court wrote. "The fact that an insurer such as Nationwide, which has the capacity to bring a substantial volume of business to a repair shop, can prevail upon shops to agree to a particular labor rate does not show that one of the insurer's claimants can reasonably expect to get her car repaired at that rate.
"… Deposition testimony from Insurer's Material Damage Claims Director and Associate Claims Director for the Northeast further confirmed that Insurer's labor rate was determined by what insurance companies could impose—the rates it could use to reach agreement with repair shops, and its review of subrogation data from other insurers showing the rates used in their claims estimates—and not the rates claimants might reasonably expect to pay in the marketplace."
D'Agostino rejected the notion that more discovery was needed.
"The Court disagrees that this is a intervening change in the law warranting additional discovery," she wrote. "First, in its letter motion, Defendants acknowledge that Plaintiff has 'stopped short of offering any evidence of what the real world claimant/insureds, in fact, pay or are reasonably expected to pay, for collision repairs in the relevant market.' It is unclear why Defendants would be concerned with Plaintiff's failure to offer this evidence. Second, in its decision, the Second Circuit held that, 'even putting aside the disparity between the rates Insurer could obtain and rates that claimants could obtain, Garage has raised a genuine question of material fact as to whether the rates Insurer offered for the vehicles at issue were in fact the reasonably expected rate in the marketplace.' The Second Circuit held that Plaintiff presented evidence that Defendants and other insurance companies masked the true effective labor rates by offering 'labor rate concessions' when it had difficulty reaching agreed prices with repair shops. Plaintiff already produced this evidence during discovery and, therefore, the Court finds Defendants arguments for additional discovery unpersuasive."
Trial in Nick's Garage v. Nationwide is scheduled for July 9.
Featured image: Following wins before the Second Circuit Appeals Court late last year, a Syracuse, N.Y., body shop has gone from losing two lawsuits over insurer assertions of market rates to settling one with Progressive and seeing the other against Nationwide receive another favorable ruling.(Oxford-/iStock)
Share This: