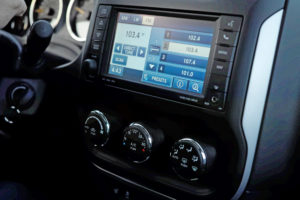 The Database Enhancement Gateway, which allows repairers and insurers to make inquiries and suggestions of the Big 3 estimating providers, was augmented in 2015 to offer weekly tips for repairers on the Audatex, Mitchell and CCC programs online and through the Society of Collision Repair Specialists' email list.
If you haven't used the service before to submit questions about estimating collision repair work or just browse responses to other carrier and shop questions, check it out. It's a good — and free — way to find IP best practices and help write the most accurate estimates or appraisals possible.
Here's some areas spotlighted as tip-worthy by DEG. To receive the tips as soon as DEG releases them, like/follow the DEG's Facebook and Twitter feeds. (It also posts videos to a YouTube channel once in a while.) Or just browse the more than 10,000 inquiries and responses in the database and see what else you learn.
New not-included items in Audatex
Audatex updated its Database Repair Manual P-pages last fall, the Database Enhancement Gateway reminded shops in October.
Estimators and insurers still working off a copy of the old manual ought to bookmark and review the Sept. 18, 2017, edition, which can be found here.
Anything new is displayed in italicized bold text.
The DEG cited the example of the not-included operations Audatex added Section 4-2. Adjusters and estimators should understand that this list can be much broader than one would think, as all labor times refer to "replacement of new and undamaged parts," according to Audatex.
Since a new and undamaged vehicle wouldn't need auto body work, it's likely that a typical repair operation would involve quite a few manually added not-included items.
For example, look at the kind of things Audatex added in September. None of these items are included in the default Audatex labor times:
• Adhesive curing times.
• OEM aesthetic appearance matching of sealants, sound deadening or bonding materials
• Calibration of Advanced Driver Assistance Systems (ADAS) components.
• Pre and/or Post Repair Diagnostic Scans
• Setup of welding equipment, welding materials and/or test welding.
There's one exception: Audatex notes that calibration and scanning are included in Teslas through November 2017.
Mitchell's symbols
Do you know all the codes which can be found on a Mitchell estimate?
The DEG in October explained what the "*" and "#" next to a "Dollar Amount" or "Labor Units" entry mean.
The asterisk (*) means it's a judgment call based on the conditions of the specific vehicle.
The number sign (#) means "Special labor situations or requirements," according to Mitchell.
"The explanation follows as closely as possible to the time referenced," Mitchell continued.
The letter "C" before refinish labor entries indicates clearcoat labor is included.
CCC: Filter tip
If an estimator working in CCC would like to cut displayed parts down to just the right or left side of the vehicle or to those only relevant to the options CCC's VIN decoder has found, he or she can use the "Filter" tab, according to the DEG.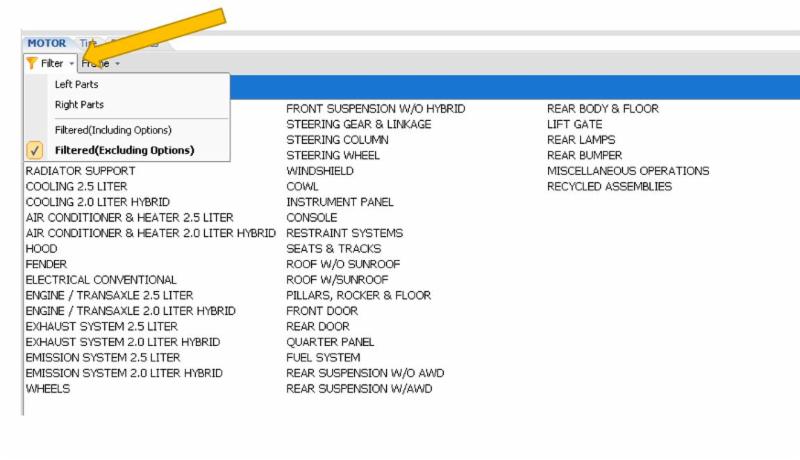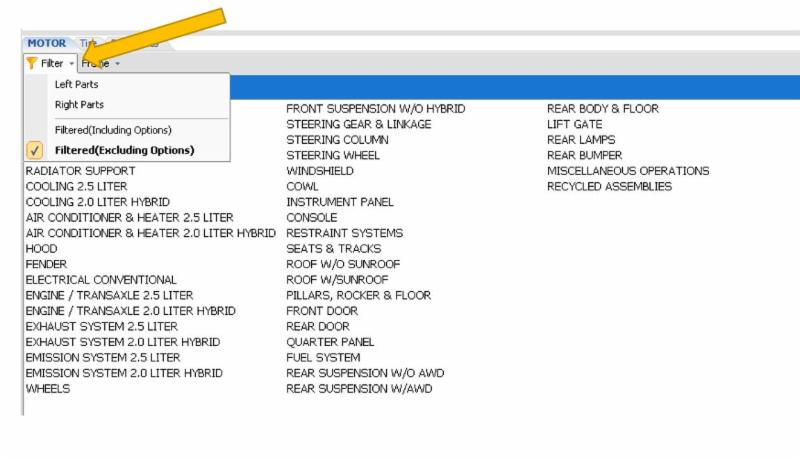 "In the event the vehicle is equipped with non-decoded trim or engine option parts, the user should 'un-filter' the parts database to see an expanded view of all available parts for the model platform," the DEG wrote in October.
Users who found errors with filtered and unfiltered parts were encouraged to alert the DEG, who in turn can contact CCC and get the issue fixed.
Windshield-mounted ADAS in Mitchell
This one is only going to grow in importance as advanced driver assistance systems penetrate the U.S. fleet: The DEG in November reminded repairers and insurers that windshield-mounted cameras and sensors are for Mitchell "not included in glass labor time unless otherwise noted in the Procedure Explanation section."
It suggested they input a manual entry or add sensors and cameras with the "Add to" parts selection menu choice.
"Check with the OEM Workshop Manual to determine if required calibration process must be performed following installation of the glass," the DEG wrote. Mitchell's P-Pages define "Time to aim/calibrate/diagnose/re-set/scan or test" an electrical part as another not-included operation.
While you're swapping out that window, don't forget that you should "only use OEM-Approved urethane for the bonding process," the DEG also advised.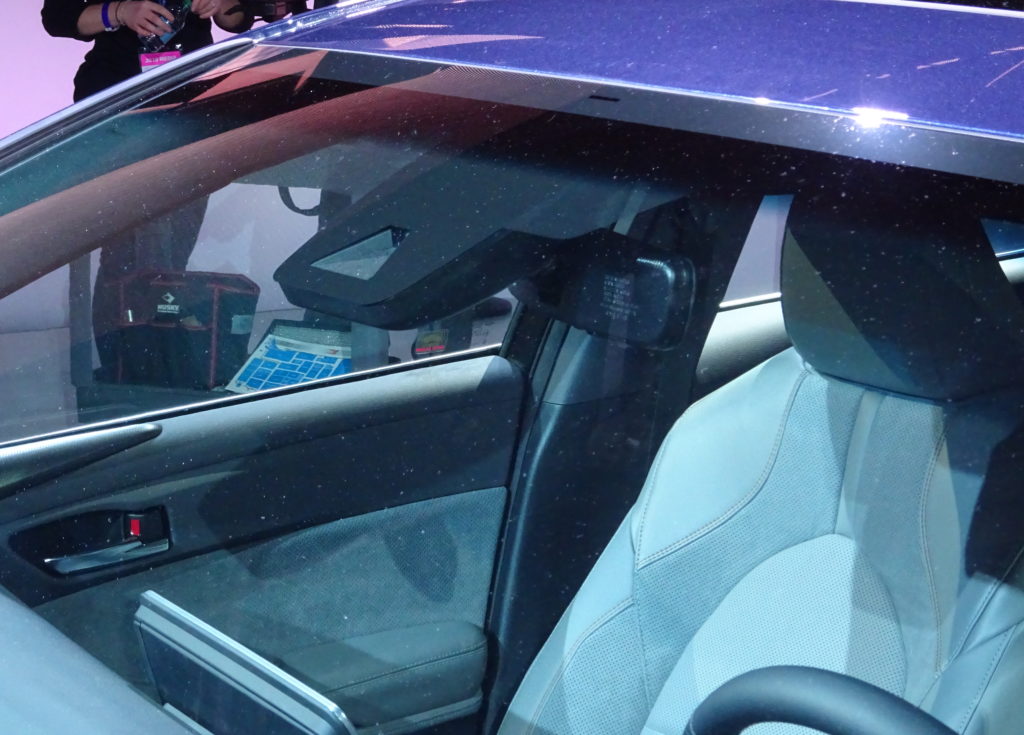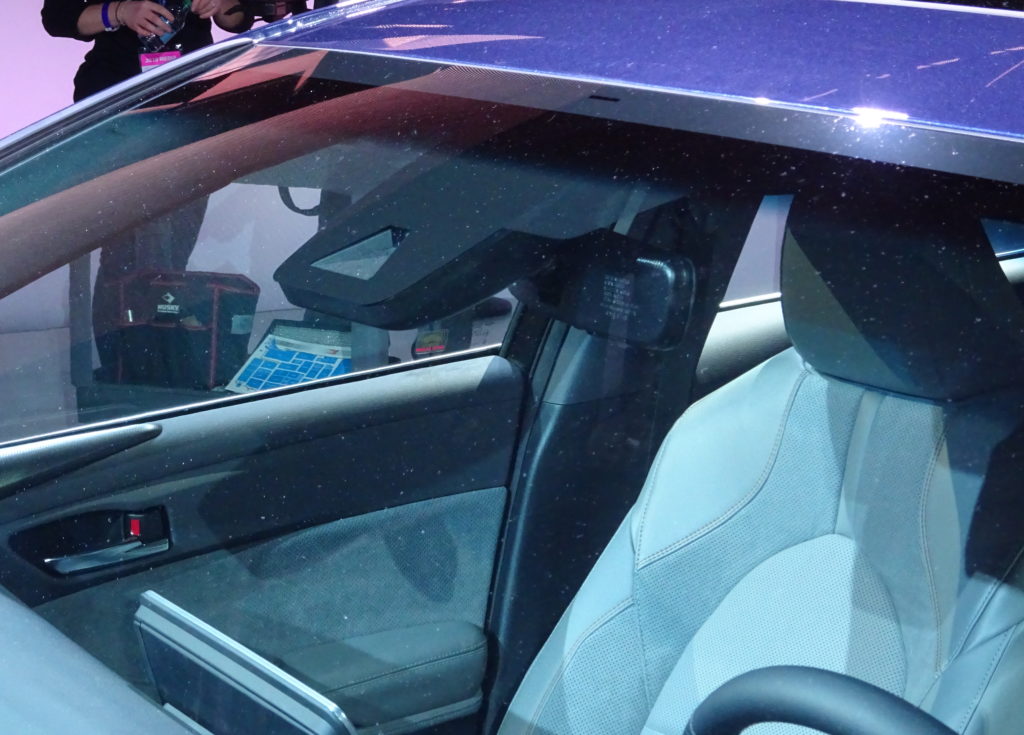 Customer presets not included
Are you a shop who delivers true pre-loss and restores all of the customers' presets? That's not included labor in any of the three estimating services, according to the DEG. You'll need to manually enter your labor if you're going to charge for it.
Some vehicles might have many presets to restore, the DEG observed.
"Memory functions may include the following: seat position, radio presets, clock, mirrors, as well as ADAS features," the DEG wrote "…  Customers rely on these settings to be restored as it was when it arrived to the repair facility. Documenting and resetting these features are NOT included in labor times from all three estimating systems."
The DEG encouraged a body shop checking in a car to write down the settings before starting a repair that could wipe them out and to warn the vehicle owner that some preset loss might occur anyway.
Have a question?
Have a question about AudaExplore, Mitchell or CCC? Submit inquiries to the DEG here. Inquiries, like answers, are free.
More information:
Database Enhancement Gateway homepage
Images:
Restoring customer presets is a not-included operation in all three estimating services, according to the Database Enhancement Gateway. You'll need to manually enter your labor if you're going to charge for it. (ra3rn/iStock)
If an estimator working in CCC would like to cut displayed parts down to just the right or left side of the vehicle or to those only relevant to the options CCC's VIN decoder has found, he or she can use the "Filter" tab, according to the Database Enhancement Gateway. (CCC screenshot provided by the Database Enhancement Gateway)
A windshield-mounted camera is shown on the 2019 Toyota Avalon. (John Huetter/Repairer Driven News)
Share This: