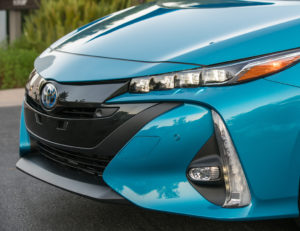 A sticking point for the collision repair and insurance industry seems to be the notion that OEM repair procedures are merely recommendations.
There can be a legal reason why OEMs must use imprecise language. But at least one OEM might also use words like "recommend" in a position statement but declare an operation required within its actual formal repair procedures.
Collision Advice CEO Mike Anderson said on a February webinar teaching shops how to use Toyota's official repair procedure website "TIS" that the instructions portal was "where you find the strong words at."
Toyota Collision Repair and Refinish Training Administrator Agustin Diaz directed webinar attendees to a caution notice which can be found on Toyota repair procedures for vehicles dating back to at least the 2006 model year.
"Sometimes we don't need the collision repair bulletins because we have direct orders from Toyota Motor Company," Diaz said.
Here's an excerpt from the version found on the 2006 RAV4 "RM" repair manual, which contains different information than the "CR" collision repair manual found on the http://techinfo.toyota.com site. You'll likely need both to fix a car correctly. (Minor formatting edits; emphasis added).
If non-specialized or uncertified technicians perform repairs or service only using this manual or without proper equipment or tools, this may cause severe injury to you or other persons nearby and also cause damage to your customer's vehicle.
In order to prevent dangerous operation and damage to your customer's vehicle, be sure to follow the instructions shown below.
° This contents must be read thoroughly. It is especially important to have a good understanding of all the contents written in the PRECAUTION of "INTRODUCTION" section.
° The service method written in this manual is very effective to perform repair and service. When performing the operations following the procedures using this manual, be sure to use tools specified and recommended. If using non-specified or tools other than recommended tools and service methods, be sure to confirm the safety of the technicians and that there is no possibility of causing personal injury or damage to the customer's vehicle before starting the operation.
° If part replacement is necessary, the part must be replaced with the same part number or equivalent part. Do not replace it with an inferior quality part.
° It is important to note that this manual contains various "Cautions" and "Notices" that must be carefully observed in order to reduce the risk of personal injury during service or repair, or reduce the possibility that improper service or repair may damage the vehicle or render it unsafe. It is also important to understand that these "Cautions" and "Notices" are not exaggerations and are possible hazardous consequences that might result from failure to follow these instructions.
To Anderson's point, this is much stronger language on parts than can be found in the OEM's CRIB 180 bulletin, which states that Toyota, Lexus and Scion "strongly recommend" against anything other than OEM parts.
Diaz pointed to the language declaring that Toyota's "cautions" and "notices" must be followed.
"This is not just something that we recommend," he said. "This is an order, basically, from Toyota."
That paragraph goes on to declare that Toyota's not exaggerating.
Diaz gave an example of why a shop should follow Toyota's "must" guidance and install only OEM parts. (Toyota also sells a line of official Opt-OE radiators that he also endorsed.)
"This is not a recommendation," Diaz said of the notice. "This is a direct order." Anyone working on a Toyota or Lexus "must follow" the OEM procedures, he said.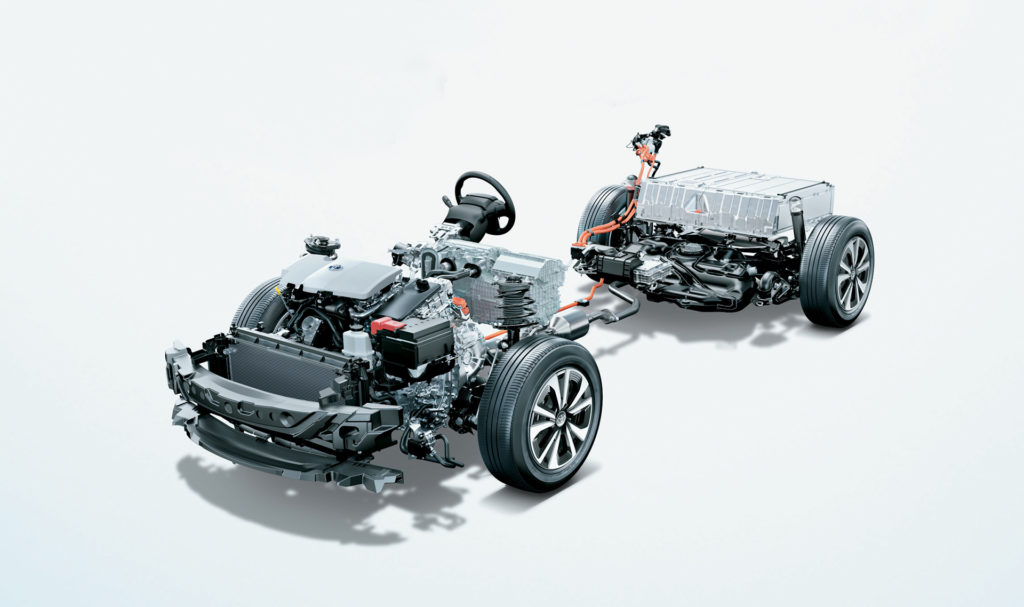 Plug-in vehicles like the 2017 Prius Prime have a "special blanket" around their battery, Diaz said, apparently referring to the one which can be manually charged from a home outlet.
This "blanket" keeps the battery warm when it's cold out and uses the air conditioner to keep it cold when it's warm out, according to Diaz.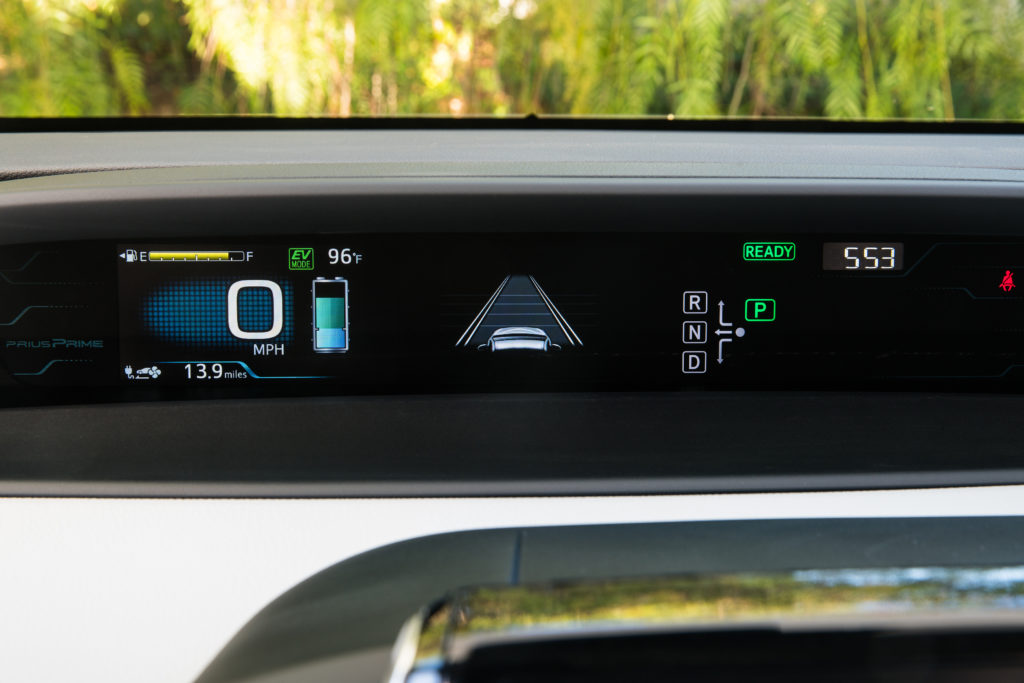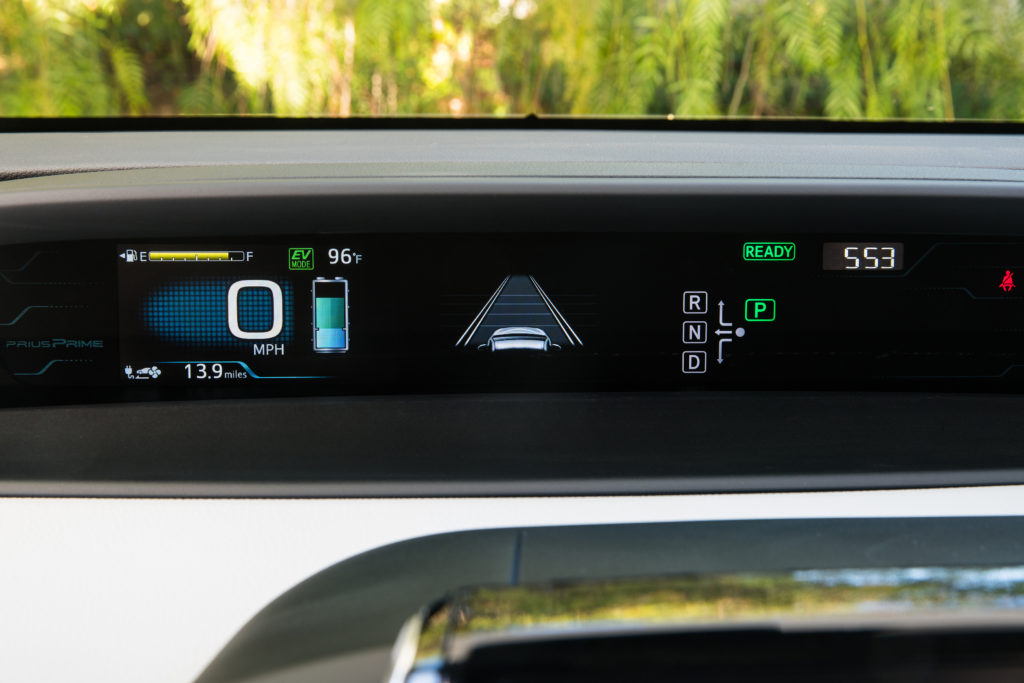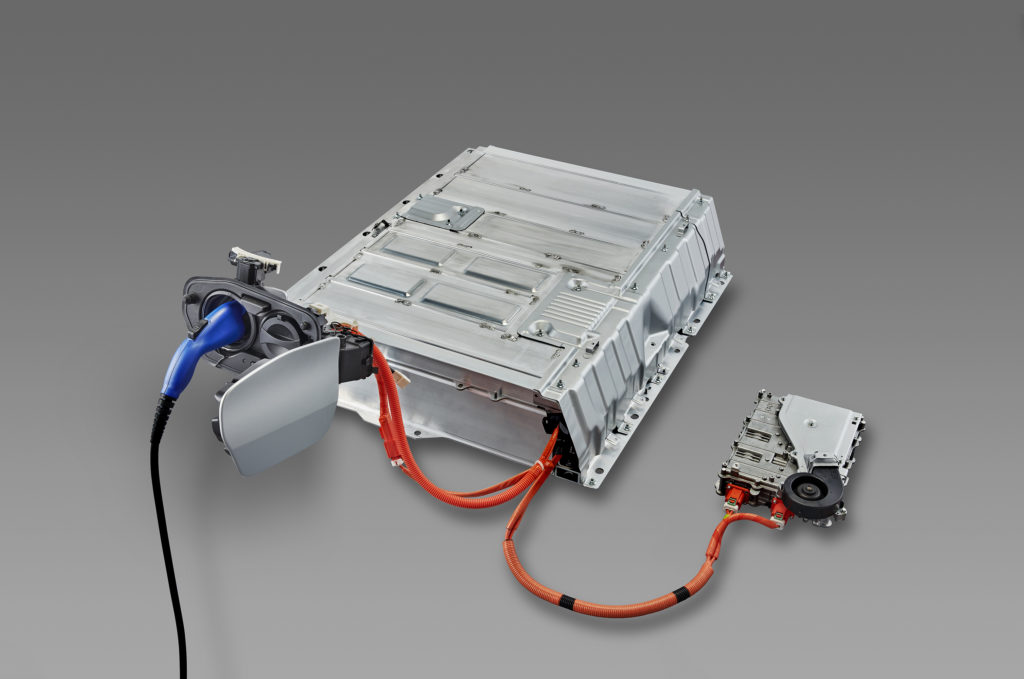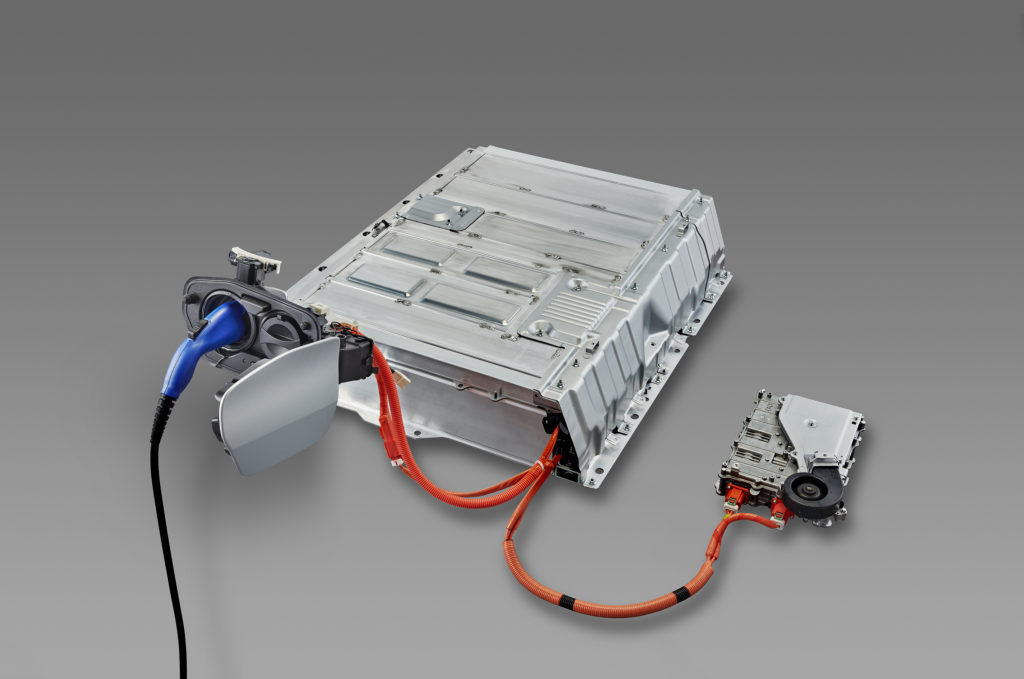 Using an inferior radiator or an air conditioner could be disastrous, he said. A normal Toyota AC condensor has a low pressure of about 50-80 psi and a high of 250-400 psi, but a plug-in Toyota's psi climbs "way over
Subject inferior parts to the elevated pressures, and "they're going to split," Diaz said. The battery will overheat and void the car's warranty.
"Use OEM parts," he said.
More information:
Toyota "TIS" OEM repair procedure website
Toyota TIS tutorial video (no subscription required)
"Collision Advice Learn to Research, Research to Learn – Toyota TIS"
Mike Anderson YouTube channel, Feb. 26, 2018
Images:
The 2017 Toyota Prius Prime is shown. (Provided by Toyota)
This diagram accompanying a a 2017 announcement of the launch of the Prius Prime in Japan shows the Prime's powertrain. Using a non-OEM AC condenser could harm the battery, Toyota says. (Provided by Toyota)
The Prime's plug-in battery has about 25 miles of range. Using a non-OEM AC condenser could harm it, Toyota says. (Provided by Toyota)
This diagram accompanying a a 2017 announcement of the launch of the Prius Prime in Japan shows the Prime's plug-in battery. Using a non-OEM AC condenser could harm the battery, Toyota says. (Provided by Toyota)
Share This: