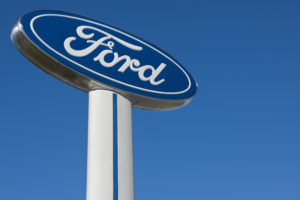 Ford's latest On Target collision repair newsletter provides details about another recent aftermarket part quality check.
The OEM publication elaborates on images collision repairers might have seen at the Ford booth during the 2017 SEMA.
Ford at SEMA presented diagrams of a "Certified Aftermarket" 2012 Ford F-150 hood and certified aftermarket bumper brackets. The hood was revealed to be millimeters over and under the OEM's specifications, while bracket testing revealed designs outside of what a Ford part would deliver.
Ford explained in the "On Target" that it hired a lab to perform "laser scans" of the parts.
"The results show the non-OEM hood was not dimensionally compatible to Ford design specifications, with numerous substantial measurement deviations resulting in an uneven surface," Ford wrote. "As shown in the graphic below, peaks and valleys several millimeters outside of the Ford specification were found throughout the aftermarket copy part."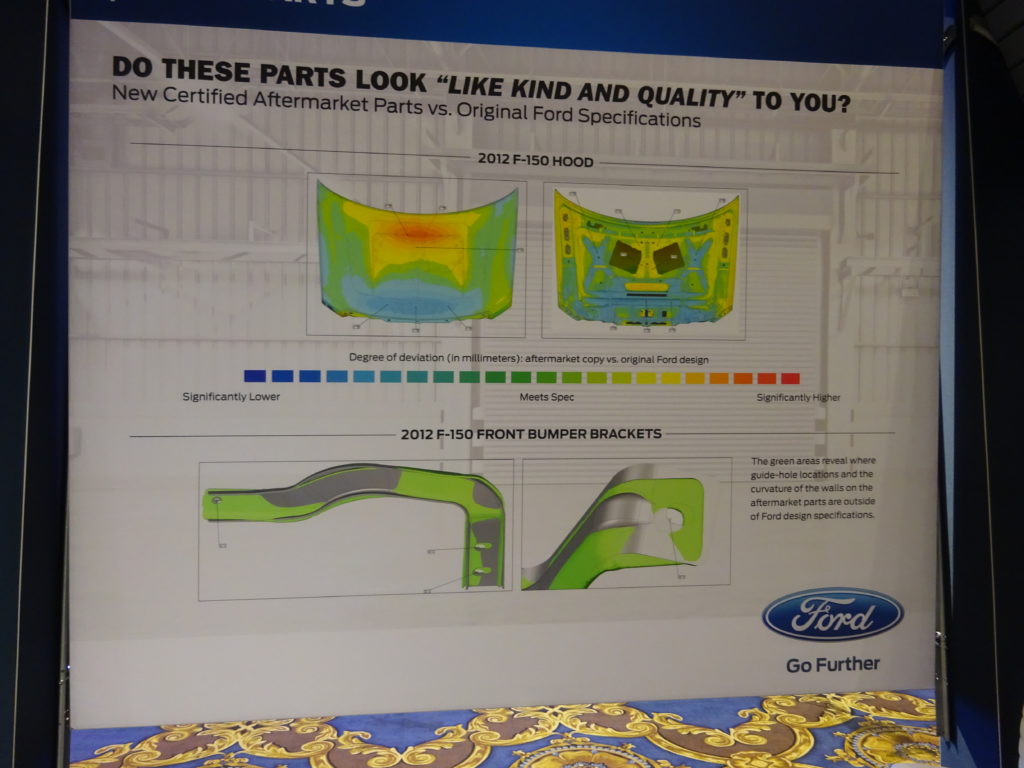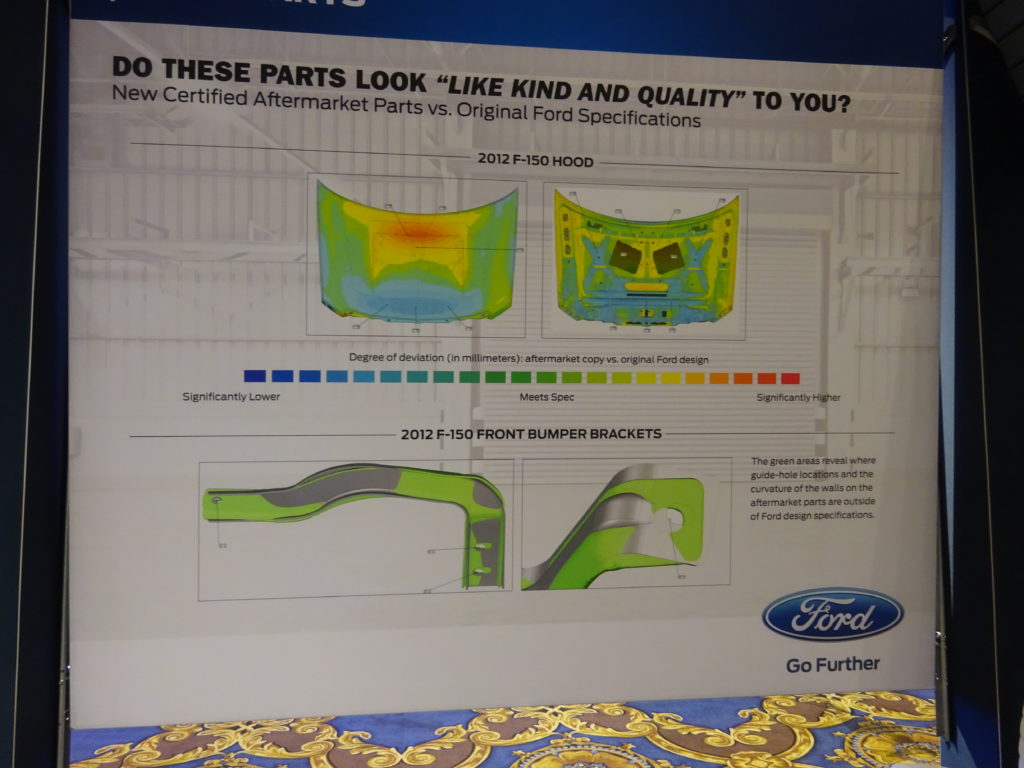 The bracket testing revealed areas in which the "guide-hole locations and the curvature of the walls on the aftermarket parts are outside of Ford design specifications." Ford's On Target newsletter called the differences in the holes "significant."
"These variations are quite substantial," Ford collision product manager Larry Coan said, according to On Target. "Collision repair shops are able to work with very slight part variations, but not significant deviations like these that are off by several millimeters."
Ford did not state which certifying entity had signed off upon the parts or how it obtained the parts. It's not clear how many brackets were tested or if any passed the testing.
For more recent aftermarket part research and discussion, see:
More information:
"Importance of OEM Procedures and Parts Reinforced by Recent Testing"
Ford On Target, Volume 1, 2018
Images:
A Ford dealership sign in Knoxville, Tenn., is seen Feb. 25, 2012. (fredrocko/iStock)
Ford at the 2017 SEMA presented diagrams of a "Certified Aftermarket" 2012 Ford F-150 hood and certified aftermarket bumper brackets. The hood was revealed to be millimeters over and under the OEM's specifications, while bracket testing revealed designs outside of what a Ford part would deliver. (Ford image; John Huetter/Repairer Driven News)
Share This: