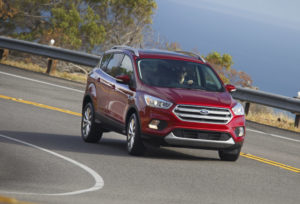 On Thursday, we examined Ford's Feb. 15 adjustments to its collision repair position statements, observing that the OEM lacks a formal position statement on scanning but indicates in its repair procedures that it wants you to do so.
During the MSO Symposium at NACE 2017, Ford collision marketing manager Mark Mandl said that while Ford didn't have a position statement on pre- and post-repair scanning, "it's very clearly" in the OEM's repair procedures.
"It absolutely should be done," he said then.
AsTech industry relations director Jake Rodenroth on Friday alerted us to a document found within Ford and Lincoln repair procedures which helps make that point.
"Most collision repairers are NOT aware of this document," he wrote in an email.
Rodenroth directed us to the "Diagnostic Methods" section of the 2017 Lincoln Continental OEM repair procedures and highlighted some of the key passages. We found what appeared to be the same document in the opening pages of the 2017 Ford F-150 and Escape repair procedures (Ford's No. 1- and No. 2-selling vehicles last year), and odds are it exists in the instructions for whatever Ford or Lincoln you're working on in your shop.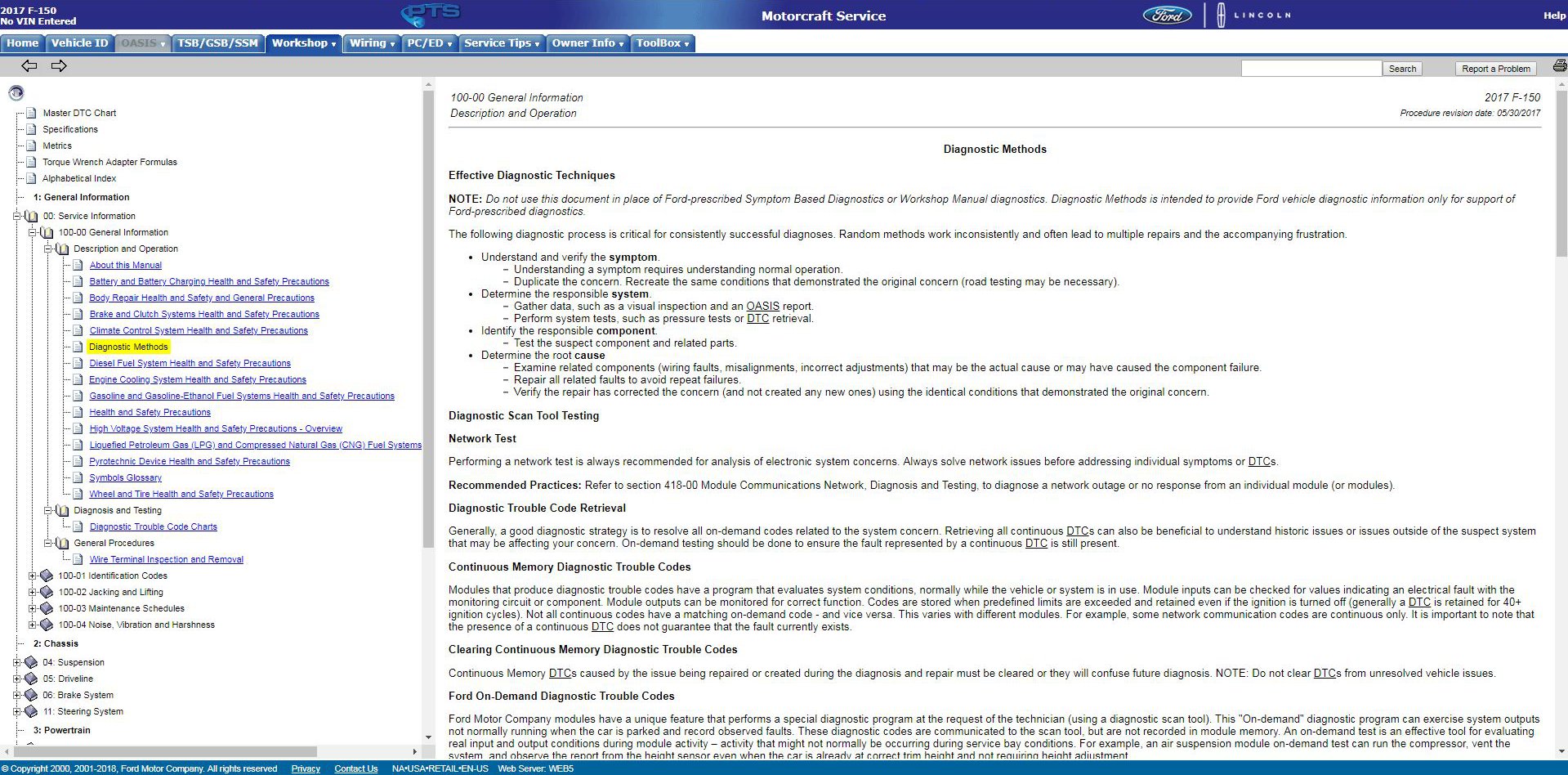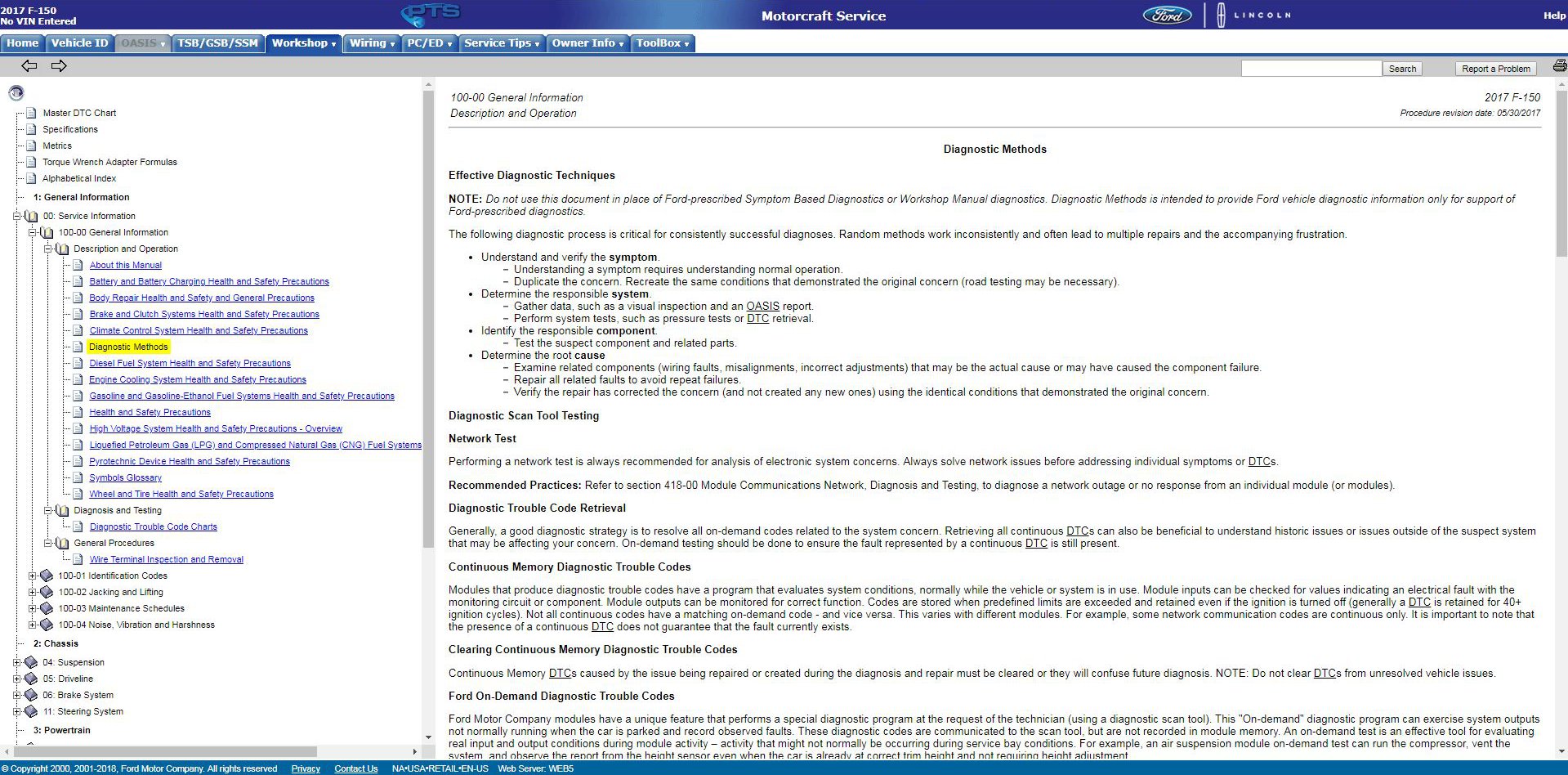 Here's some of the items Rodenroth flagged and our commentary:
Pre-scanning
The document implies that you would want to scan the vehicle before a repair to know just what the heck is going on with it.
Performing a network test is always recommended for analysis of electronic system concerns. Always solve network issues before addressing individual symptoms or DTCs. …
Generally, a good diagnostic strategy is to resolve all on-demand codes related to the system concern. Retrieving all continuous DTCs can also be beneficial to understand historic issues or issues outside of the suspect system that may be affecting your concern. On-demand testing should be done to ensure the fault represented by a continuous DTC is still present.
Post-scanning
The document also clearly refers to the possibility of a repair throwing diagnostic trouble codes. Logically, you'd have no way of knowing whether your repair produced such DTCs without post-repair scanning the vehicle. Nor would you have any way of knowing if you've truly fixed everything you noticed in a prior scan. Ford writes:
Continuous Memory DTCs caused by the issue being repaired or created during the diagnosis and repair must be cleared or they will confuse future diagnosis. NOTE: Do not clear DTCs from unresolved vehicle issues. …
Network DTCs (U-prefix codes) are often a result of intermittent concerns such as damaged wiring or low battery voltage occurrences. Additionally, vehicle repair procedures (such as module reprogramming or diagnostics with modules disconnected) often set network DTCs. Replacing a module to resolve a network DTC is unlikely to resolve the concern. To prevent recurrence of intermittent network concerns, inspect all network wiring, especially in-line and module connectors. Test the vehicle battery to make sure the vehicle voltage will be stable.
Recommended practice: Clear the DTC and retest. If the DTC repeats, test the vehicle communication network. (Emphasis Ford's.)
More information:
"Diagnostic Methods" repair procedure section for 2017 Lincoln Continental
Ford Motorcraft, May 30, 2017
FordCrashParts.com website and position statements
Ford OEM1Stop repair procedure portal
Images:
A 2017 Escape Titanium is shown. (Provided by Ford)
Collision Diagnostic Services' Jake Rodenroth alerted us Friday to this document found within Ford and Lincoln repair procedures which suggests that shops indeed should be scanning. (Screenshot from www.fordtechservice.dealerconnection.com)
Share This: