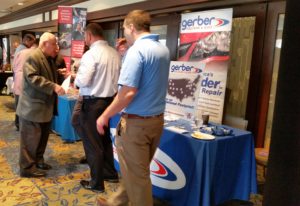 Boyd Group CEO Brock Bulbuck on Wednesday reported the technician shortage "meaningfully impacted" fourth-quarter sales, providing investors and the industry with a tangible example of what the issue can mean for a shop.
"We could not execute on all the revenue opportunities available to us," Bulbuck said on a Wednesday earnings call. "Although we had strong demand for our services in most of our markets, many of these markets were the ones where we were most challenged by unfilled technician positions."
Boyd posted sales of $414.6 million in the fourth quarter. Same-store sales made up $359.5 million of that amount, up 1.4 percent over October-December 2016, according to the Gerber Collision parent company. In contrast, same-store sales rose 4.5 percent in the fourth quarter of 2016 and 5.3 percent for the year. (Values are in Canadian dollars unless otherwise noted.)
Bulbuck said he thought CCC's fourth-quarter frequency increase was 3.5 percent — again, far below the company's 1.4 percent same-store sales growth — but called that "available work," rather than work that passed through a shop.
"We just couldn't fix the cars to achieve that," he said.
Asked if the company would have been closer to what an analyst called a long-term same-store sales growth of 4 percent without the tech shortage, Bulbuck said yes.
Boyd wrote in its March 21 annual report that it has 7,547 employees at its more than 500 shops, with 6,165 staffers in the U.S. and the rest in Canada. (An interesting bit of trivia: Approximately 41 American employees are in a union, according to the report.)
Gerber: Doubled spending on auto body shop equipment, IT to remain
On the whole, a mild winter, Hurricane Irma, currency rate fluctuations and the tech shortage led to "very modest" overall 2017 same-store sales growth, according to Bulbuck. Boyd brought in $1.57 million in 2017, with same-store sales constituting $1.32 million of it, up 1 percent over the prior year.
Still, he said: "We are pleased with our progress in 2017," and told an anyalyst that on a constant currency basis, the company was on track to double from 2015 levels by 2020.
"In 2017 we faced many significant headwinds including mild and dry winter weather followed by business interruption from severe summer hurricane storms, an unfavourable currency environment and an ongoing technician shortage, which particularly impacted same-store sales growth in the fourth quarter" Bulbuck said in a statement. "Despite this, we were again successful at executing against our goals, achieving record levels of revenue and Adjusted EBITDA and growing to over 500 locations."
Effects on the company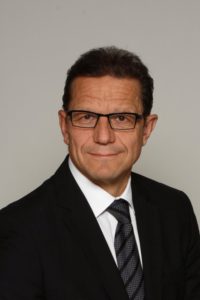 Bulbuck said the technician shortage kept the company from capitalizing on the dealership intake model it's trying to bring to the states from Canadian subsidiary Assured Automotive. The company has a deal in place for one U.S. dealership and is in the early stage of trying to get it up and running, and it has a couple of other "irons in the fire," Bulbuck said.
But Gerber needs the capacity — including technician capacity — to really capitalize on it, according to Bulbuck. "Loading up on dealer service centers isn't going to help us," without techs, he said.
"We can't turn those sales into completed repairs," he said later.
Bulbuck indicated that rather than work leaving Gerber for competitors, the tech shortage simply meant a longer backlog for it and other industry shops.
"I think you just extend it out," he said.
He said length of rental had been growing over the past two years, suggesting this was a function of the tech shortage.
Bulbuck offered an interesting take on the shortage by observing that it had actually been a challenge for "many, many years now" — spanning the entire 25 years he'd been in the industry.
It historically hadn't been a problem because piece-rate techs "follow the revenue" to companies like Gerber with growing share and revenue opportunities, according to Bulbuck. However, the collision repair industry had experienced strong enough market conditions over the past two years that even single-location auto body shops could compete for techs, he said.
Improving benefits
Bulbuck said Boyd had instituted initiatives to recruit and retrain techs, which so far had improved same-store sales growth in the first quarter of 2018. The quarter ends March 31.
The company expects to pay about $11 million less in taxes thanks to the Tax Cuts and Jobs Act, and the company would use up to half of that savings to increase benefits, according to Bulbuck.
"In the fourth quarter of 2017, our results were impacted by the industry-wide technician shortage, which hampered our ability to meet the overall demand for our services in the majority of our markets and therefore negatively impacted same-store sales growth," Bulbuck said in a statement. "We have been working to address this shortage with a number of initiatives to attract new technicians and increase retention. To date, this has translated into improved same-store sales growth in the first quarter, moving towards, but not yet reaching our historical levels of average quarterly same-store sales growth. Adding to the initiatives that we put in place in 2017, we are also now rolling out enhancements to our benefits for U.S. employees that will be funded from a portion of the tax savings that will be realized from the recently announced U.S. Tax Reform. These benefit enhancements include increasing vacation pay and holiday pay for technicians, as well as doubling company contributions and caps for our 401k retirement savings plan. It is expected that the total annual cost of all benefit enhancements will represent between 40% – 50% of the overall reduction in our annual U.S. income tax expense attributable to U.S. Tax Reform."
Single-shop, regional MSOs and national chains are going to want to take note and make sure they're staying competitive with Gerber — or risk being the one losing techs or stuck with open positions.
"The automobile collision repair industry typically experiences high employee turnover rates," Boyd wrote in its annual report.
Asked if the benefit changes were helping Gerber get on top of the challenge of the tech shortage, Bulbuck said, "We believe that we're making progress."
Noting that he'd delivered a similar message in at least one past earnings call, Bulbuck said the apprenticeship, recruitment and retention initiatives instituted in 2017 would "take time to mature" and yield results.
"We do think that we're making some progress," Bulbuck said. "We see some progress in Q1."
However, technicians still were a limiting factor in many Gerber markets, he also said during the call.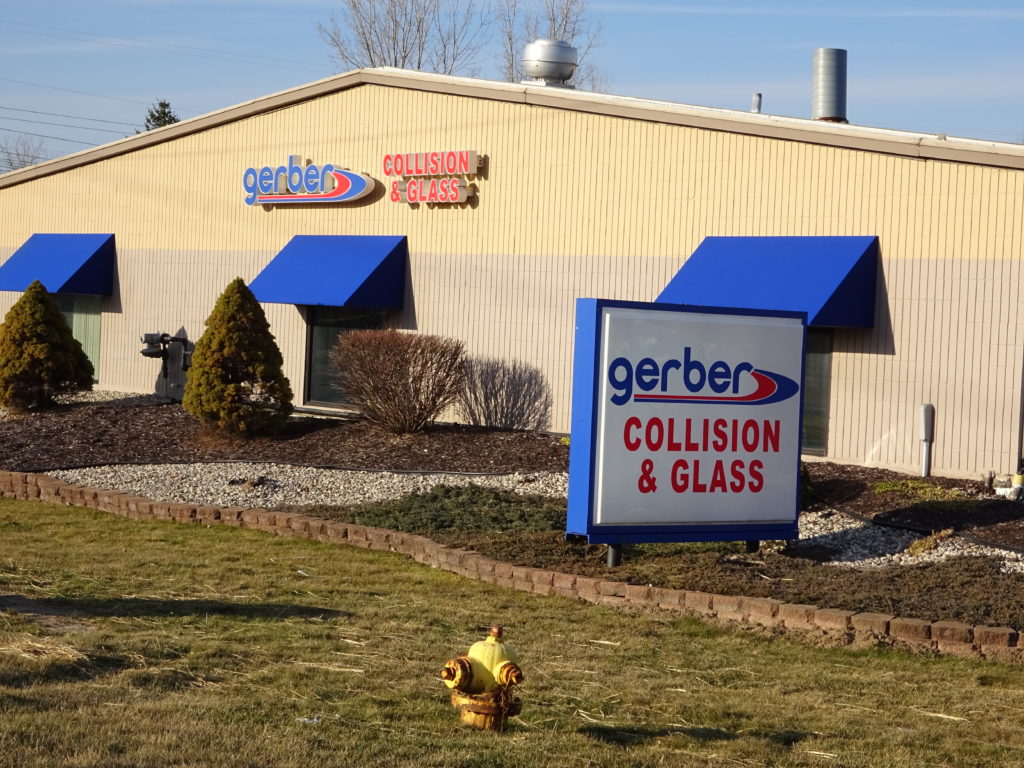 Bulbuck was also optimistic that the benefits increase could have a more immediate impact than the other tech shortage efforts.
Asked how Boyd/Gerber stood following these changes compared to competitors, Bulbuck said a "wide range" of practices existed, but "we believe that these benefits enhancements now position us at the very highly competitive level" of the entire industry.
President and Chief Operating Officer Tim O'Day said Boyd had already implemented some of the benefit changes, with 401(k) changes coming within the next 60 days. He called the feedback "very positive."
Bulbuck said changes to vacation and holiday pay would begin April 1.
Though Bulbuck in August 2017 said insurers had agreed to higher DRP compensation for Boyd in response to its increased technician and capital costs, O'Day estimated the company wouldn't be able to further pass on rates to insurers.
"Probably not," he said when asked about passing on costs. "… Rates come for other reasons than enhanced benefits for our technicians."
Asked how many technicians the company needed, Bulbuck said Boyd wouldn't disclose that tally.
Another inquiry wondered if the barrier towards meeting the company's desired technician was hiring new techs, retaining existing ones, both of these, or something else.
Bulbuck said the company didn't have any metrics ranking such conditions, but Boyd's preference was not to discuss the matter.
"These are competitive issues that we're talking about," Bulbuck said. He said the company knew it had to keep investors and markets informed, but it had to be careful not to tip its hand.
Asked if the company could solve the issue by buying locations full of techs or if potential acquisition targets would also be dealing with a tech shortage, Bulbuck said he felt the issue was industrywide.
Plus, buying a shop meant the company still faced the challenge of retaining technicians, Bulbuck noted.
More information:
Boyd Group (Gerber) 2017 Annual Report
Boyd Group, March 21, 2018
"Boyd Group Income Fund Reports Fourth Quarter and Full Year 2017 Results"
Boyd Group, March 21, 2018
Boyd Group fourth-quarter 2017 earnings call
Boyd Group, March 21, 2018
Images:
A Gerber Collision & Glass booth courts job hunters at a Collision Repair Education Foundation job fair April 19, 2017, in Pittsburgh. (John Huetter/Repairer Driven News)
Boyd Group (Gerber) CEO Brock Bulbuck is shown. (Provided by Boyd)
A Gerber location in Grand Rapids, Mich., is shown. (John Huetter/Repairer Driven News)
Share This: