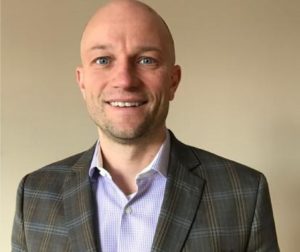 The Society of Collision Repair Specialists has released its March newsletter, and member and nonmember auto body shops won't want to miss the free, interactive resource.
Perhaps the biggest headline involves the announcement that Montana collision repairer Matthew McDonnell has been named to the SCRS board following the departure of Maryland-based director Mark Schaech Jr. (Mark's Body Shop).
McDonnell owns the three-shop Big Sky Collision Network and is known for an internal scanning study confirming the need for diagnostics and for promoting the idea that quality documentation gets a shop paid by insurers. His company has reported a 90 percent accounts receivable success rate despite often having "200-line estimates."
"Matthew has gone a different path than the traditional shop operator," a bio in the newsletter states. "He has traveled for school and worked in other industries, bringing a different perspective to the collision repair world. … Matthew's current role at the BSCN has allowed him the unique opportunity to work on developing his business' impact on the industry, rather than on the day to day operations; this has allotted him the opportunity to pursue many diverse boards, mentoring and consulting programs, and community service."
McDonnell serves as the Collision Industry Conference's Insurer-Repairer Relations Committee co-chairman and sits on Nissan, asTech and the Montana State University Tech School's advisory boards.
Schulenburg on 'like kind and quality'
Newsletter readers also won't want to miss Executive Director Aaron Schulenburg's take on the Insurance Institute for Highway Safety and attorney Todd Tracy's competing analyses of a 2013 Honda Fit crash-tested carrying multiple aftermarket parts. The IIHS said that while some test results might have demonstrated increased risk, the Fit still would have achieved the top "Good" safety rating an unaltered 2009 model did years ago. (Get caught up on the controversy with an interactive SCRS roundup of our headlines within the newsletter.)
Schulenburg looked at the issue and the notion of "like kind and quality" parts through the lens of his children, both of which make the same honor roll but take different paths to get there:
My oldest has always excelled in school, and he can achieve straight A grades with relative ease. My youngest receives A and B grades, but they come with a lot more effort. She works incredibly hard for her grades, and often requires more assistance along the way to accomplish them. Both of them are recognized on the honor roll at their school, a list of students who have earned grades above a specific average during a semester. As their dad, I am beyond proud of them both, but I also know that getting this same recognition doesn't mean they performed "the same." One may have worked harder, and one may have scored higher. …
I think it becomes really important to ask ourselves: What do consumers expect, and what are they entitled to receive? Would a consumer of auto insurance and collision repair equate a part that has the potential for increased injury, as "like kind" and "like quality?" In most states, consumers are in fact contractually assured of receiving "like kind and quality" parts and an insurer legally obligated to ensure all parts are identical. But in a RDN interview when asked if two parts producing "Good" results were really "like kind and quality" if one increased the risk beyond the normal crash-testing variability, Chief Research Officer David Zuby said, "I have to confess, I don't really know how 'like kind and quality' is judged." …
As a dad, with two awesome little kids riding behind me, I want to believe that if my vehicle is repaired, the parts and processes that are utilized will perform the same in protecting them from injury; not that just "good" enough despite the potential for slightly more injury.
He also calls out shops for failing to consistently research repair procedures, writing, "I have to think consumers deserve more, from us all."
SCRS Repairer Roundtable, luncheon: Register soon
Finally, the newsletter calls attention to SCRS' April Collision Industry Conference Week events, which are free and open to anyone but are nearing the end of the window to RSVP, SCRS warned in a recent press release. If you haven't registered or locked down your travel plans for the Denver-area sessions, it's time to do so.
The April CIC Week is one of the two major events on the SCRS calendar (the other being SEMA Repairer Driven Education), as it features not just the open board meeting but also board elections, the annual SCRS Corporate Member Recognition and Industry Awards Luncheon and the headliner Repairer Roundtable session. SCRS' events are April 10-11; the Collision Industry Conference runs April 11-12. Pre-register here by April 6 for the Repairer Roundtable and awards lunch so SCRS knows how large of a crowd it must accomodate.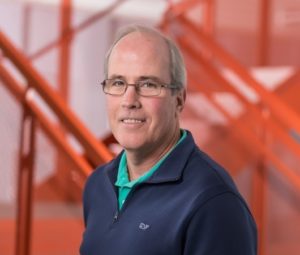 This year, SCRS will shake things up at the Wednesday, April 11, roundtable featuring a keynote by Chipotle Chief Financial Officer Jack Hartung, following by a panel discussion with featuring Hartung, McDonnell and two other auto body shop owners.
The CFO of a fast-casual restaurant chain might seem like an unusual choice for an audience of collision repairers, but business is business, and Chipotle's story actually speaks to some of the most pressing issues in collision repair.
"Jack will provide SCRS audience members with an intimate look into the critical role of culture in an organization; the idea of reshaping the consumer expectation; the challenges and potential for success in developing a business model that accounts for higher quality and higher associated costs, even in competition with low-cost providers; and the fundamental importance of consumer trust, how easy it is to lose, and necessary measures to build it back," SCRS wrote in the newsletter.
The SCRS open board meeting will be held 3-5 p.m. on Tuesday, April 10, in the Westminster 2 room of the Westiminster, Colo., Westin. Voting in the board election starts at 5:15 p.m. Tuesday, and "polls" close at 5:45 p.m.
The Repairer Roundtable runs from 8-11 a.m. Wednesday, April 11. The luncheon will be held from 11:15 a.m. to 12:45 p.m., ending just before CIC begins.
Share This: