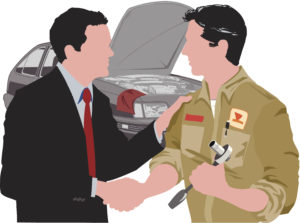 Boyd Group CEO Brock Bulbuck said Wednesday the company's fourth-quarter capacity issues related to the technician shortage "hasn't generally affected our relationship" with direct repair program insurers.
Bulbuck said the auto body shop network's insurer business partners understand that technician capacity is a limiting factor and appreciate its efforts to address the issue. He acknowledged on the quarterly earnings call that the shortage "does put stress" on metrics like cycle time and CSI, but said that on the whole, the Boyd Autobody and Gerber Collision parent company was "very, very" strongly positioned and had "excellent" insurer relationships.
The Boyd Group continued to look at ways to do more business with carriers, according to Bulbuck.
However, though Bulbuck in August 2017 said insurers had agreed to higher DRP compensation for Boyd in response to its increased technician and capital costs, President and Chief Operating Officer Tim O'Day estimated the company wouldn't be able to further pass on costs of employee recruitment and retention to insurers.
"Probably not," he said when asked by an analyst about passing on costs. "… Rates come for other reasons than enhanced benefits for our technicians."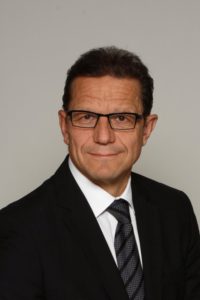 Asked about an increase in personal auto claims leading to an unspecified insurer scaling back counterparties or putting pricing pressure on Boyd, Bulbuck said the issue of margin pressure hasn't affected relationships with insurers any differently than in the past several years.
"They continue to push us on operational performance," Bulbuck said. The desire is for Boyd to fix cars quickly with high levels of customer service and "quality cost-effective repairs. … we're repairing as much damage as we can as opposed to replacing parts."
"As performance based DRP programs with insurance companies continue to develop and evolve it is becoming increasingly important that top performing collision repairers, including Boyd, continue to drive towards higher levels of operating performance as measured primarily by customer satisfaction ratings, repair cycle times and average cost of repair," Boyd's 2017 annual report states. "To this end, Boyd will continue to make investments to enhance its processes and operational performance."
Boyd's report references performance-based deals being a "continuing trend" and notes insurer preferences for consolidating direct repair programs among fewer shops.
"There is a continuing trend among major insurers in both the public and private insurance markets towards using performance-based criteria for selecting collision repair partners and for referring work to them," the company wrote. "Local and regional DRP's, and more recently national and self-managed DRP relationships, represent an opportunity for Boyd to increase its business. Insurers have also moved to consolidate DRP repair volumes with a fewer number of repair shops. There is some preference among some insurance carriers to do business with multilocation collision repairers in order to reduce the number and complexity of contacts necessary to manage their networks of collision repair providers and to achieve a higher level of consistent performance. Boyd continues to develop and strengthen its DRP relationships with insurance carriers in both Canada and the United States and believes it is well positioned to take advantage of these trends."
The company's proportion of work from its top 5 privately owned insurers has fallen to 44 percent of sales, down from 47 percent in 2016 and 49 percent in 2015, according the report. One insurer made up 14 percent of Boyd's sales in 2017, and another represented 13 percent.
Bulbuck also discussed the recent undercover investigation by Canadian insurer Aviva (a DRP partner of at least some Boyd shops) featured in an in-depth CTV report. He told analysts the news report cast an "unfair light on the entire industry" and was based on "very few" shops.
Bulbuck said no Boyd Autobody shops were involved in the eight-repairer study and most of the shops allegedly caught committing fraud or inflating bills weren't in DRPs. Instead, many paid "aggressive referral fees" to tow trucks, Bulbuck said, calling it "completely different than our business model."
"We get the vast, vast majority of our work" through DRPs, and Boyd's business model and operations are "completely different" than the shops featured in the report, according to Bulbuck. He said insurers also "regularly" inspect the company's output, and Boyd had its own internal quality control system and a "strong culture of integrity and honesty."
More information:
Boyd Group (Gerber) 2017 Annual Report
Boyd Group, March 21, 2018
Boyd Group fourth-quarter 2017 earnings call
Boyd Group, March 21, 2018
"Aviva fraud investigation reveals urgent need to reform auto insurance"
Aviva via Cision, March 12, 2018
"Aviva Canada investigation summaries for issues and unjustified invoicing by auto collision centres"
CTV, March 10, 2018
Images:
A representation of a direct repair program agreement. (Creative_Outlet/iStock)
Boyd Group (Gerber) CEO Brock Bulbuck is shown. (Provided by Boyd)
Share This: