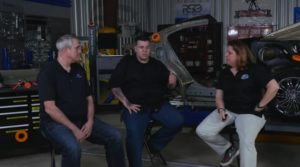 Auto body repair experts, including one with time in the insurance industry, last month dismissed the idea of an "industry standard" for collision repair outside of the instructions set out in OEM repair procedures.
"There is no industry standard," Larry Montanez, co-owner of P&L Consultants, said on Collision Hub's March "Repair University Live." "… The industry standard's set by the manufacturer for each and every vehicle, each and every model."
The standard for a 2015 Honda Civic might be different than the standard for a 2015 Honda Accord or an Acura MDX, he said.
(This OEM standard might even change for a vehicle midway through its model year, which is why repairers are advised to look up instructions online anew for each vehicle to avoid performing an inefficient — or worse, incorrect — repair.)
Collision Hub CEO Kristen Felder, whose background includes an extensive insurance career, said the idea of an industry standard came out of the homeowner's insurance industry, where case law supported the idea of a consistent method to perform residential construction like framing or roofing.
But trying to apply that to automotive was "just kind of hogwash," she said.
If 19 out of 20 auto body repair facilities don't have the proper equipment to make a repair and one did, "those other 19 shops shouldn't be getting any work," she said.
"… As an insurer, that's what I should be looking at. … We don't pay to the lowest common denominator, and ask everybody to lower their standards for repair, and call it an 'industry standard.'"
For automotive, "the OE is the industry standard, period," she said.
Montanez said that the same tooling and methodology would be used to cut a metal pipe. But you can't find that kind of consistency in collision repair procedures, even within a single manufacturer, he said. Even battery disconnect instructions might be different in multiple vehicle lines, he said.
"Coming up with an industry standard is a lie," he said. "… It just shows your ignorance."
Felder was more charitable, attributing it to a lack of education and noting that "it sounds reasonable" to an insurance commissioner familiar with homeowner insurance.
Mark Olson, Vehicle Collision Experts CEO, also more charitably suggested it might stem from an attempt simplify what is now a highly complex auto body repair trade. He pointed to comments suggesting "'We just need like a chart that tells us everything we need to know about every car.'"
"That chart can't be built," he said.
Felder, Olson and Montanez's definition of OEM repair procedures as the industry standard echoes the three main auto body repair trade groups and I-CAR. 
You'd think this wouldn't even be a question at this point, but the issue has arisen this Legislative Season in Indiana and most recently in Rhode Island, where an Amica representative opposing Senate Bill 2679 suggested Tuesday that legitimate alternatives to OEM repair procedures existed.
The bill would create a law that "No insurance company may require any repairer to use repair specifications or procedures that are not in compliance with the recommendations of the original equipment manufacturer for those parts."
"There was a time when 'industry practices' were good enough to repair 9 out of 10 cars that rolled into auto body shops," bill supporter Wayne Weikel, Alliance of Automobile Manufacturers state government affairs senior director, wrote in an email Wednesday. "That day has passed.  The only way a modern vehicle can be properly restored to pre-loss condition with any sort of confidence is for technicians to follow OE repair procedures… every time."
More information:
"What's Wrong With Used Quarter Panels —– Repair University"
Collision Hub YouTube channel, March 20, 2018
From left, Mark Olson (Vehicle Collision Experts), Larry Montanez (P&L Consultants) and Kristen Felder (Collision Hub) are seen during a discussion of the idea of a collision repair "industry standard" during a March 2018 "Repair University Live."(Screenshot from Collision Hub video) 
Share This: