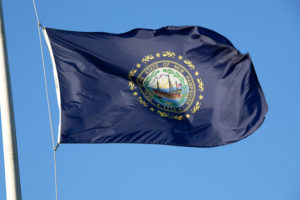 House Bill 1663, which cleared the second half of the New Hampshire General Court on Thursday, started by defining the "fair and reasonable price" required to be reimbursed by an insurer as one that "shall not be lower than that customarily paid to a repair shop or facility in the area that is part of or affiliated with an automobile dealership."
However, the House Commerce and Consumer Affairs Committee instead voted 18-1 in favor of an amendment to scrap that notion and rewrite the bill to create the new four-lawmaker labor rate study group.
Those four lawmakers must "study reimbursement rates for independent repair shops under New Hampshire automobile insurance policies" and by Nov. 1 "report its findings and any recommendations for proposed legislation."
The revised bill has passed both houses of the General Court and will go to Republican Gov. Chris Sununu for his signature. It would take effect immediately if signed into law.

The original version of the bill was apparently prompted in part by an absurd insurer practice sponsor Rep. Dennis Green, R-Hampstead, and a body shop reported March 27 to the New Hampshire Senate Commerce Committee.
Green, whose official biography mentions he enjoys auto restoration, told the senators the bill was intended to help collision repairers doing mechanical work, though the study committee ultimately created seems to have a scope of all collision repair labor rates.
Green said "most insurance companies will not negotiate or pay the going rate for going rate for mechanical work."
Insurers would rather sublet the work to a dealership charging $80-$90 an hour, pay for tows both ways and keep the customer in a rental longer than just pay the body shop an identical $80-$90 to do the work in house, according to Green. (We'd suspect this is another example of insurers blindly putting an internal metric ahead of the bottom line the internal metric was established to support.)
Lori Nadeau of Birch Street Collision concurred with Green's assessment.
"We started this bill with mechanical rates because the insurance companies will reimburse us to pay someone else to do the mechanical work for us," she said. "But they won't pay us the same rate in our own shop."
Sen. Dan Innis, R-New Castle, asked if that meant an insurer who would only pay Birch Street Collision $44/hour for mechanical work on a Mercedes would pay more $100-odd an hour for a dealership to do it.
"All day long," Nadeau said. But it would be quicker and faster for her shop to perform the work for the same amount than it would be to sublet to the Mercedes dealership, she said.
She repeated this assessment to Sen. Donna Soucy, D-Manchester.
"They don't even bat an eye," Nadeau said. Birch Street Collision has its own tow truck, and insurers would rather spend $125 each way for her to towing the vehicle to a dealership and pay a dealer's bill rather than save $250 and let the shop do the mechanical work in-house for an identical rate.
"It's not even a question," Nadeau said.
She said her shop's usual sublet mechanic typically charges $85 an hour.
"We're looking for the same amount," she said. "We do the same work."
She said her shop pushed for legislative relief on mechanical rates because of these common-sense, money-saving realities if they could receive "a reasonable rate for mechanical."
Apparently referring to new air conditioning regulations taking effect with the 2017 model year, Nadeau said her shop had two new machines to handle new cooling methods.
While she would have loved to send it to the dealership, "I don't have that kind of time," Nadeau said. The work had to be done in the shop, which meant buying what Green described as a $1,000 canister of "Freon," an apparent reference to the new, pricey R-1234yf refrigerant — but not being able to amortize the cost of the infrequently used equipment because of insurers' refusal to pay market mechanical rates.
Where a typical AC recharge might cost $399 or $499, according to Nadeau, her shop received 1.8 hours at $44 — less than $80 — from insurers.
"How do you stay in business like that?" she said.
The 2018 CCC "Crash Course" reported the average national mechanical labor rate found on CCC estimates, which presumably includes both in-house mechanical rates and sublet mechanical rates, was $84.83 in 2017. That's up 3.4 percent over the prior year and ahead of the national 2.1 inflation rate.
The mechanical labor rate has increased by a larger percentage than body, frame and paint labor since at least 2013, according to data from CCC estimates.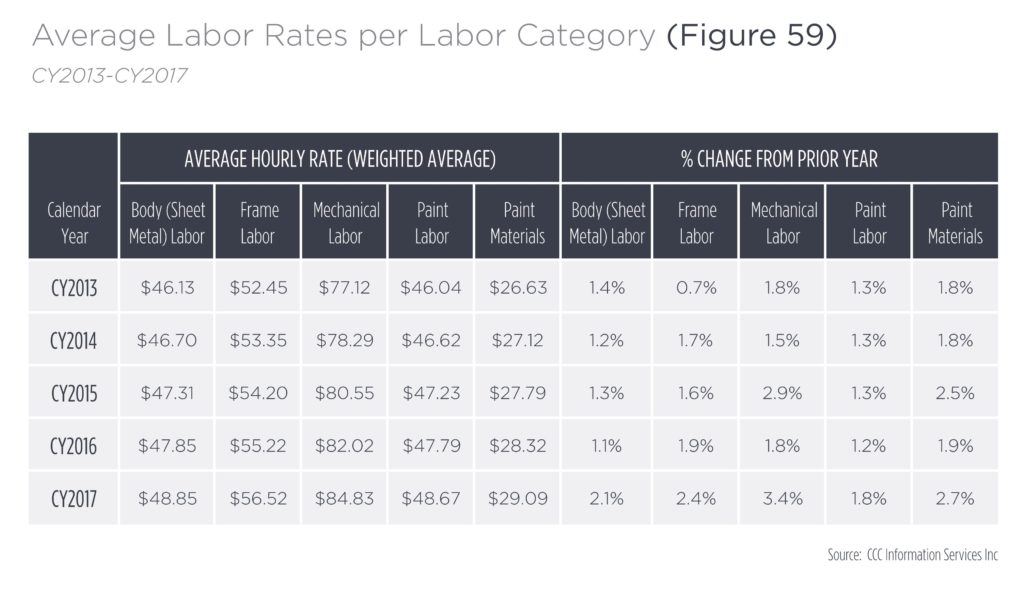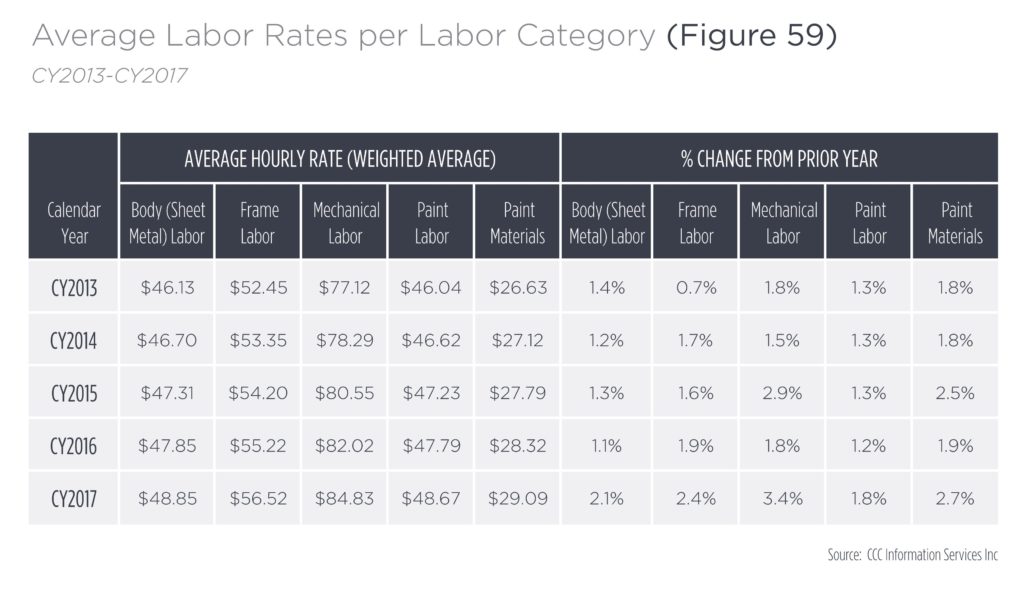 Be heard: Contact information for Sununu can be found here. Contact information for New Hampshire lawmakers can be found here and here.
Images:
The New Hampshire flag is shown. (Jill_InspiredByDesign/iStock)
New Hampshire state Rep. Dennis Green, R-Hampstead. (Provided by New Hampshire General Court)
The 2018 CCC "Crash Course" reported the average national mechanical labor rate found on CCC estimates, which presumably includes both in-house mechanical rates and sublet mechanical rates, was $84.83 in 2017. That's up 3.4 percent over the prior year and ahead of the national 2.1 inflation rate. (Provided by CCC)
Share This: