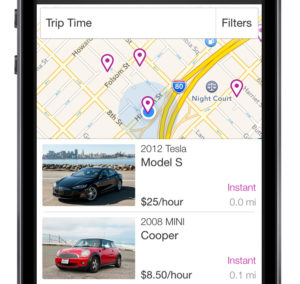 Saint Louis Post-Dispatch business columnist David Nicklaus recently drew our attention to interesting startup rivals to traditional auto rental agencies. As rental firms are so intertwined with the auto insurance and collision repair industries, we felt it was worth drawing readers' attention to it as well.
Nicklaus reported that "peer-to-peer car sharing" firms Turo and Getaround, which he called the "well-funded leaders" in the fledgling industry, allow car owners to rent their vehicles out for hours or days at a time. It's Uber/Lyft with rental cars.
The companies definitely have support: Turo announced in December 2017 it had snagged $92 million in investment funding, and Getaround boasted in April 2017 of raising $45 million.
Nicklaus devoted his column to examining how the companies are raising similar regulatory questions as occurred when newcomer companies like Uber/Lyft and Airbnb attacked the traditional taxi and hotel industries:
Just as Uber insisted that it shouldn't be subject to taxi rules, the car-sharing companies proclaim that they are technology platforms, not rental agencies. They're fighting a series of battles as state and local governments try to apply old rules to a new business model. …
Brad Greenwood, an associate professor of information science at the University of Minnesota who studies the sharing economy, notes that Uber eventually agreed to regulations in most places, and Airbnb agreed to collect sales and lodging taxes on behalf of its landlords.
How quickly some of these issues get hashed out (Nicklaus notes Turo has been kicked out of or left certain areas) will help determine how quickly the startups begin to affect traditional auto rental companies — assuming they take hold like an Uber, Lyft or Airbnb instead of going under like a zillion other tech startups.
Turo, which seems to cater to rentals of at least a day, works off of an app and involves the owner present for the dropoff and pickup.
"Meet the car owner to pick up the car," the company's website tells consumers. "Many owners offer delivery, so they may bring it right to you.
"Walk around the car, show them your license, grab the keys, and drive off into the sunset."
Getaround appears to dispense with the owner being present and instead allows renters to just use its app to unlock a parked vehicle.
While the companies might indeed have an impact on some auto rental industry markets, their relevance in the collision rental market is less clear.
We can definitely see somebody willing to loan out their car to a business or pleasure traveler in town for a couple of hours or days. Got two cars, but know you only need one over the weekend? Why not rent the second out? Do you work in an area with likely high rental demand — a business next to a hotel, for example — why not rent your car out the 8 hours it'd be sitting idle anyway?
However, the typical length of rental was 12.04 days in 2017, Enterprise reported in the latest Mitchell Industry Trends Report. CCC, which tracks data from rental and non-rental repair cycle times, reported that direct repair program shops produced an overall "keys to keys" cycle time of 9.5 days in 2017.
It's hard to see an owner being willing to give up a personal car that long for use as a collision loaner. It's also hard to see how leaving the cost and supply of rental vehicles up to the whims of individual owners would be viable for repairers, insurers and their mutual customers, who need access to a consistent  and affordable fleet.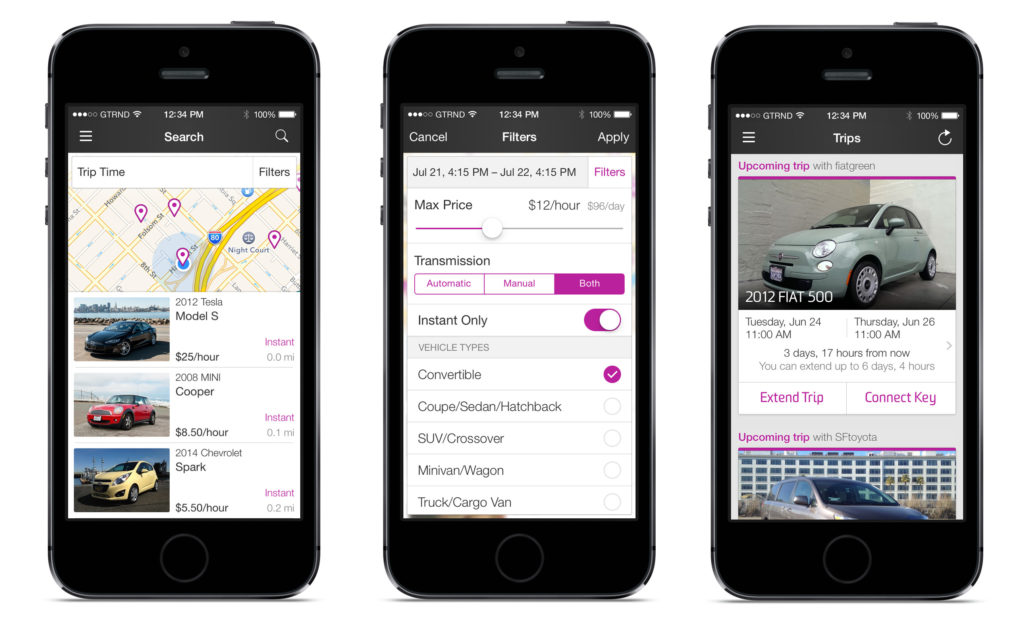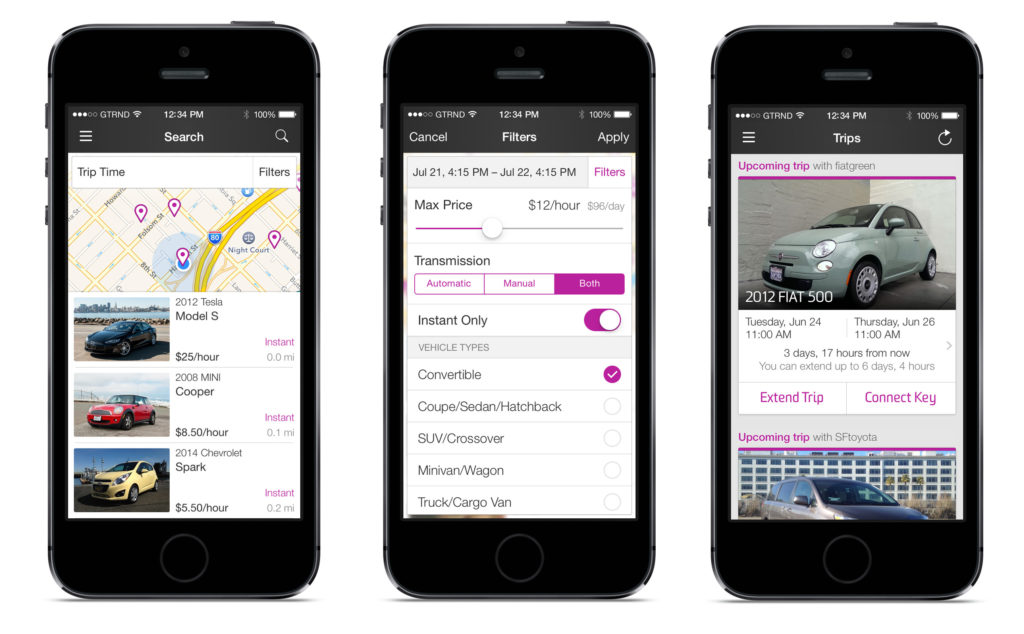 But there's the possibility that this rental sharing opportunity could lead to Americans buying a second or third car solely as an investment asset, similar to traditional rental houses or a full-time Airbnb property. It's much cheaper to buy a vehicle than it is to buy a rental house, after all.
If the vehicle "landlord" doesn't need the vehicle for daily use, why not embrace collision-related rentals over shorter-term rentals as a means of locking in days and days of income at a time? What's easier — finding 365 customers who want to rent your car a day at a time or finding 31 who need it more than a week and a half at a time?
A $30,000 vehicle rented out for $20 a day and lucky enough to have a renter every day is paid off in four years. (Shorter-duration rentals are likely even more profitable; Getaround mentions its prices start at $5/hour.)
If you charge the customer for gas and figure that warranties are still active for many of the crucial parts, one's expenses shouldn't be too bad. (Even when one factors in the additional costs of what Greenwood told the Post-Dispatch was likely inevitable increased regulation.) Somewhere in year five, the owner breaks even, sells the car used for 100 percent profit and buys something else to rent out.
It appears that Turo (in conjunction with Liberty Mutual) and Getaround have already figured out how to handle the theft and liability concerns with $1 million in insurance coverage, and a fleet of individual vehicle owners wouldn't have the kind of overhead issues Greenwood told the Post-Dispatch a traditional fleet owner would face:
The upstarts, he explains, usually have an innovative answer to a real business problem, like the fact that owning a large inventory of rental cars is expensive. 
Regardless, such companies are an interesting new development, and certainly one repairers and insurers in urban areas (based on Turo and Getaround's markets so far) might wish to keep an eye on.
More information:
"Peer-to-peer firms face legal fight as they try to disrupt car rental business"
David Nicklaus in the Saint Louis Post-Dispatch, April 8, 2018
"Average Length of Rental for Repairable Vehicles" report
Enterprise in Mitchell Industry Trends Report, April 2018
Featured images: Getaround is like Uber or Lyft, but for rental cars. (Provided by Getaround)
Share This: