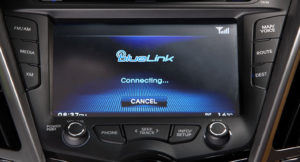 Hyundai on Tuesday announced a deal to tie its vehicles' Blue Link telematics data to the Verisk Data Exchange, allowing customers who opt in the opportunity to pursue discounted insurance premiums based on their driving behavior.
Data exchanges like Verisk's serve as a clearinghouse for the mounds of driving and location data which can — with the owner's consent — be extracted from a vehicle, smartphone, or OBD-II plug-in. This sea of data can be highly useful to parties like insurers and fleet owners — but it might be inefficient to use it without someone to standardize the incongruent information being produced by the various sources and sift through it all for the few data points you care about. As an insurer or fleet owner, it might make more sense to pay an exchange to deal with that hassle.
Other exchanges exist, but Hyundai vehicle technology planning senior group manager Cason Grover said Thursday the deal is exclusive with Verisk for a year. He said the company was already working with another OEM and "jumped out ahead" of competitors. According to Hyundai's news release, Verisk's exchange carries details on 3.3 million cars, with more than 150,000 added monthly, and 36.5 billion miles.
"This agreement with Hyundai further establishes the Verisk Data Exchange as the solution of choice for automakers seeking to connect their customers with innovative insurers," Verisk Internet of things/telematics Senior Vice President Saurabh Khemka said in a statement. "As growing numbers of insurers use the exchange for underwriting and claims solutions, it will help drive evolution within the insurance industry."
Hyundai owners and lessees will receive a Verisk Driving Score, and if they wish, they can send the "simple metric" to insurers for a possible discount.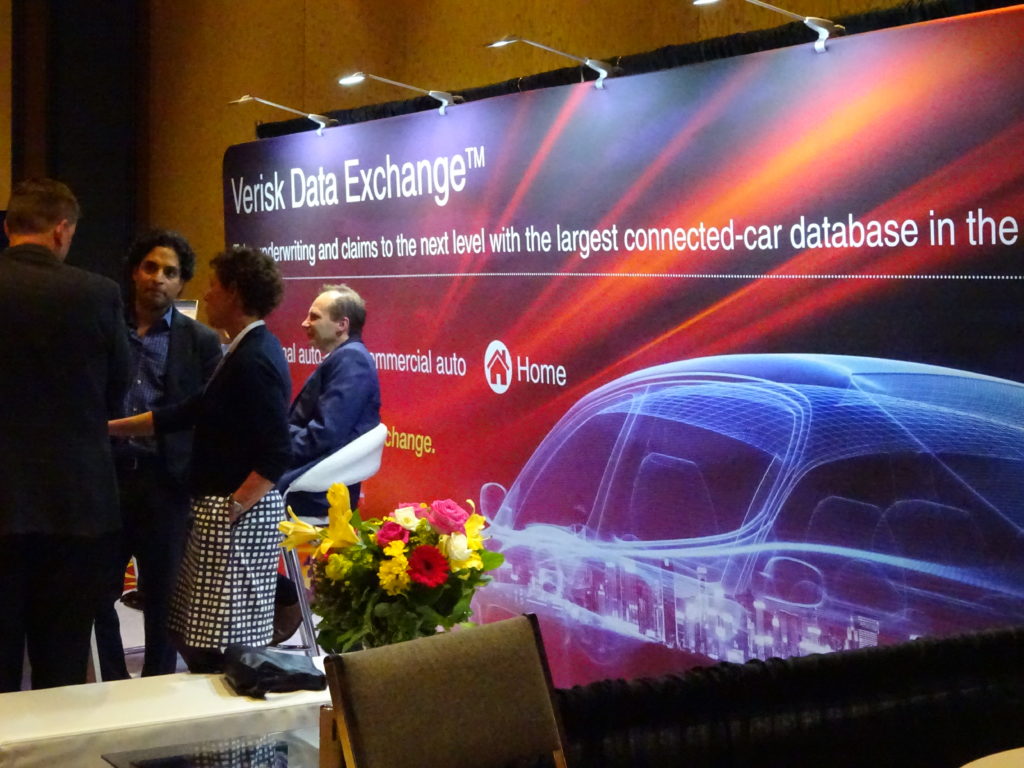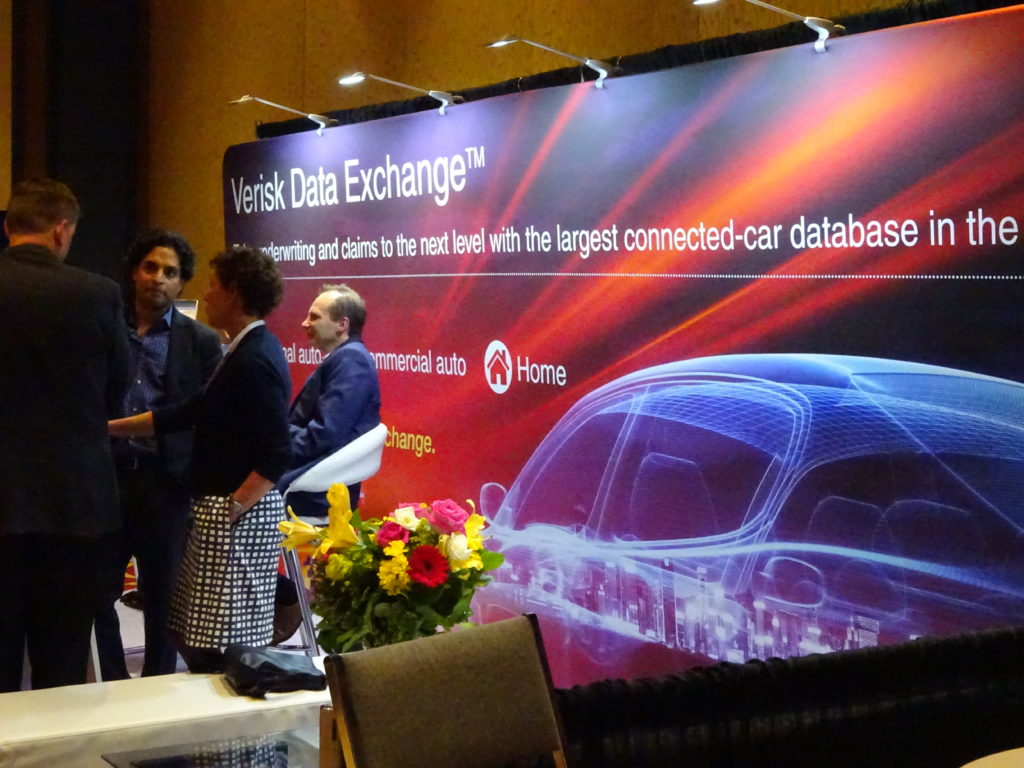 "If a driver opts in, insurers can use the score from the Verisk Data Exchange to support usage-based insurance programs through a related rating rule available for use in 42 states and the District of Columbia," Hyundai wrote.
The OEM said customers also can receive driving tips and reports "to encourage safer and more efficient driving," Hyundai wrote. Experts at the 2017 Connected Car Insurance conference and in a TU-Automotive webinar said such telematics feedback does improve drivers — which could cut down on the number of Hyundai crashes shops receive.
Asked if the Blue Link-Verisk data could be used for electronic first notice of loss for claims — the car detects a crash and alerts the insurer — Grover said at this point Hyundai was only focused on the driving score component.
"It's really separate at this point," he said.
However, "we're certainly looking into that," he said. He said the company would have to work with insurers to avoid a scenario where both Hyundai and the insurer receiving notice of a crash are calling the poor driver at the same time.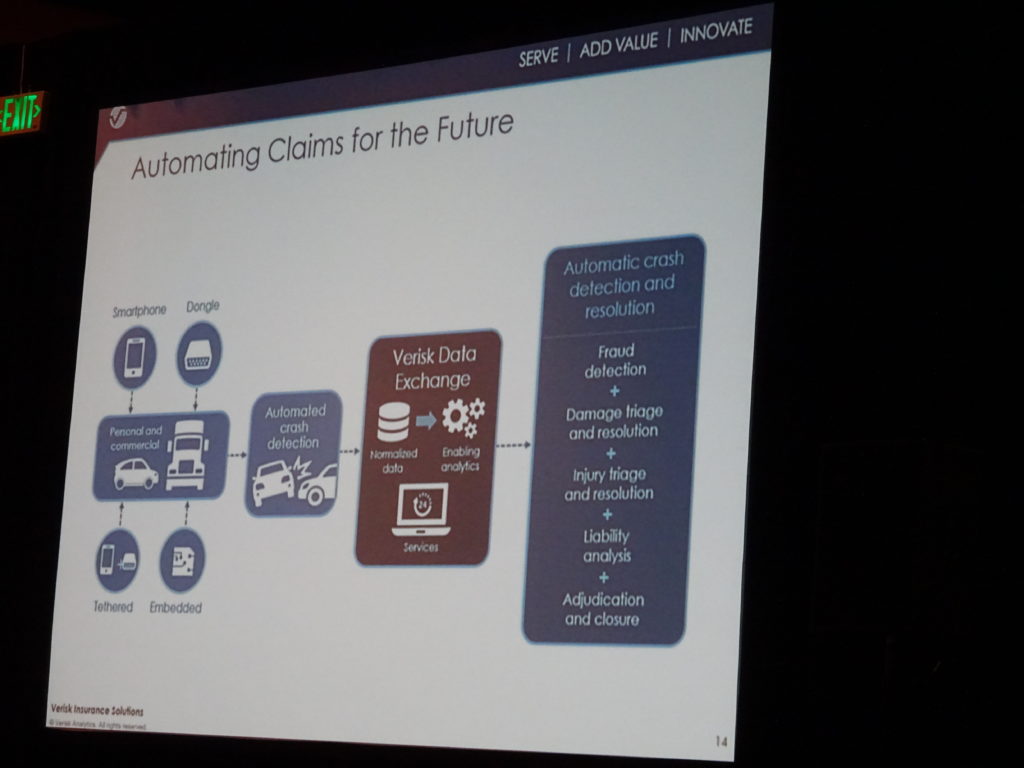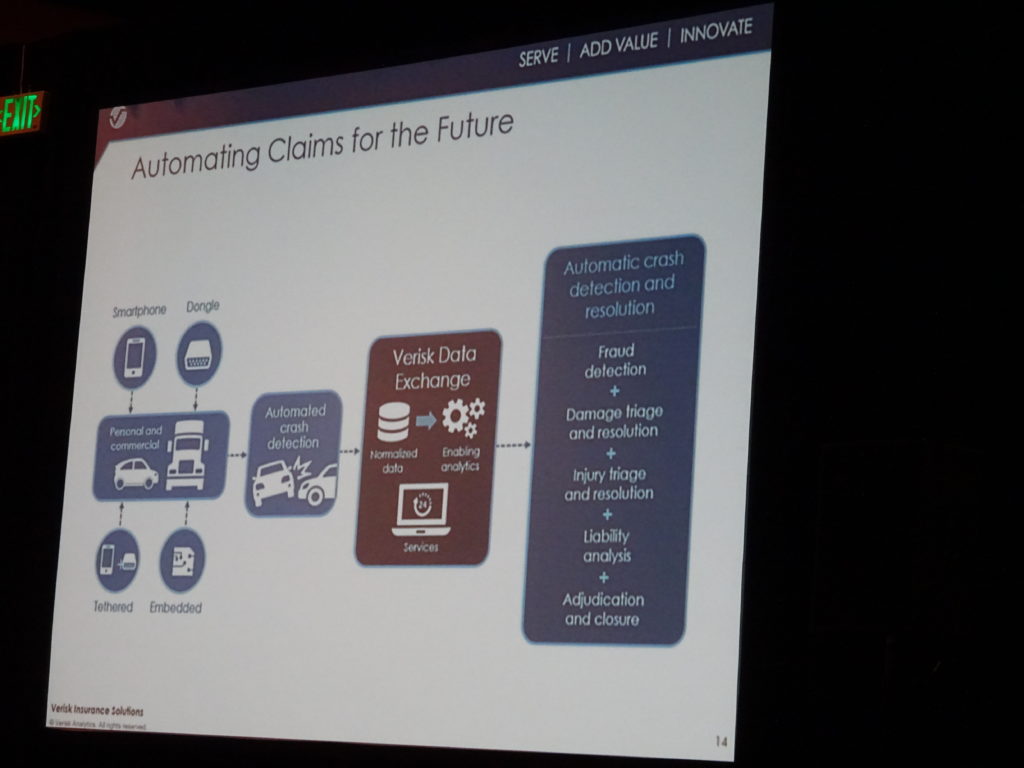 These kinds of issues are questions for further down the road, according to Grover. For now, the OEM is focused on getting the driving-score telematics project up and running and isn't near the point where such expanded telematics capabilities and features could be available to insurers via the exchange.
Electronic first notice of loss is an inevitable byproduct of telematics-based insurance programs or even traditional insurance which see its value as a perk for customers, money saver, fraud-prevention measure and tool in assigning fault.
How an EFNOL program is managed could have major ramifications for both carrier direct repair program and automaker certified repair network shops. Either the OEM, insurer, or both will know a crash occurred — the question will be which of the two parties is granted the first opportunity to recommend a body shop right then and there.
If insurers end up receiving first notice of loss alerts through the customer-Verisk-Hyundai-carrier partnership, which would seem like a logical extension of what Hyundai's launching, the OEM presumably would want to ensure that the carrier doesn't wind up recommending its own DRP shops over Hyundai's certified repairers.
Verisk's description of its data exchange, for example, declares that "with customers' permission, insurers can receive first notice of loss at the accident scene. Paired with a VIN and processed through ISO ClaimSearch, the Telematics Concierge Claim Service can facilitate … insurers alerting preferred partners, such as tow truck operators and body shops."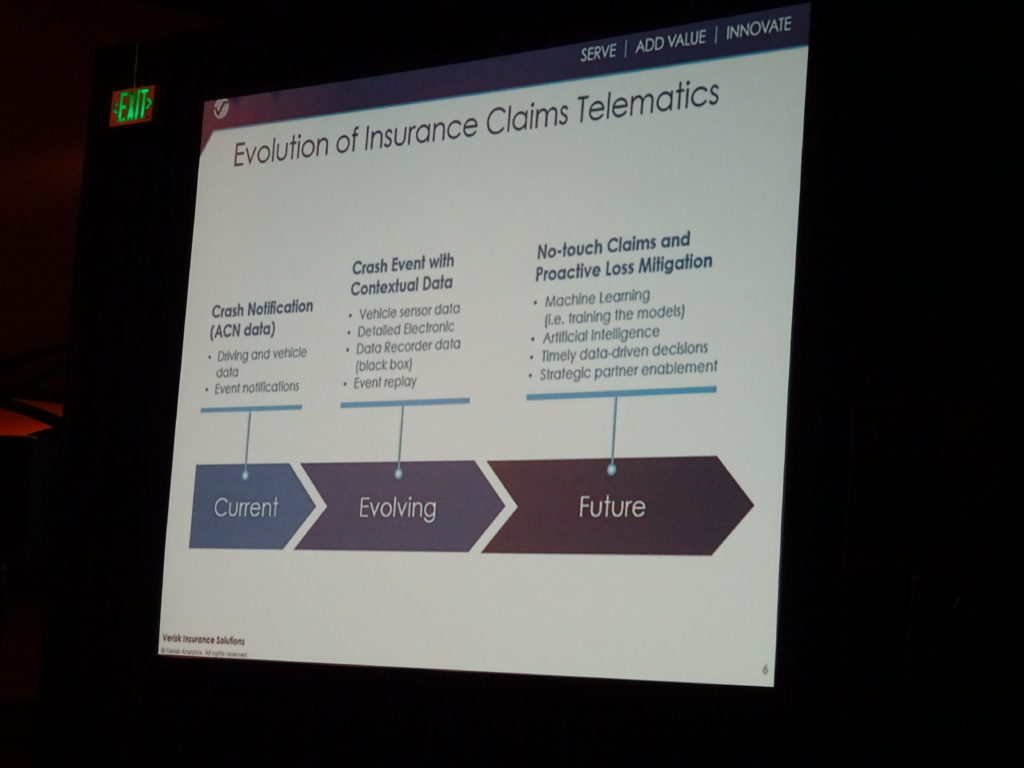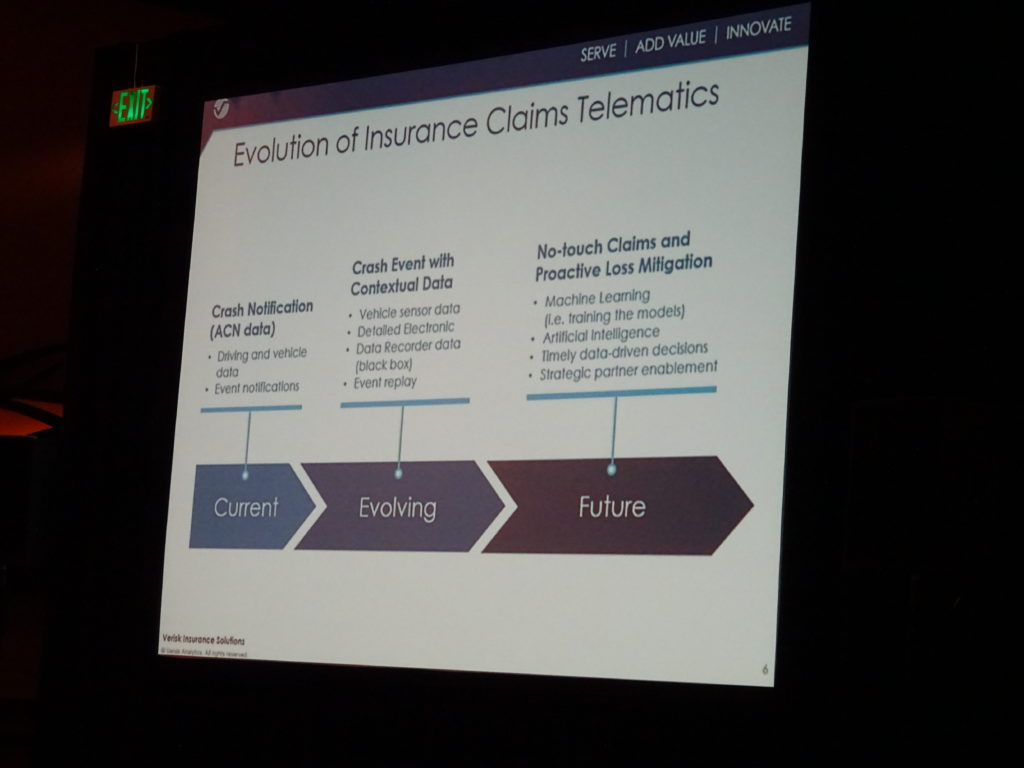 Hyundai itself already knows when a collision occurred on certain Blue Link-enabled vehicles. It states its Blue Link Connected Care service "will automatically call for help if you're in an accident and the airbags deploy. You can also push the SOS button for emergency assistance 24/7, 365 days a year."
General Motors plans to use its similar OnStar capabilities to recommend its certified auto body shops to customers. Asked if Hyundai planned to do the same with its own network, Grover said this was "something we're considering" but nothing had been decided.
Hyundai switched up its policies to allow three years of Blue Link for free, starting with the entire 2018 Hyundai model year lineup and the latecomer 2017 Ioniq, according to Grover.
Drivers would need to pay for one of the system's $99-a-year services to continue their usage-based program following year three, likely the Connected Care package.
"This feature'll basically live there," Grover said.

Grover said he didn't know if the discounts offered by insurers to good drivers would exceed $99 — which would put a Hyundai driver in the money and be a real incentive to prolong a Blue Link subscription.
"The policy costs vary quite a bit," he said.
His team was focused on offering "more features and value" so a driver didn't want to stop Blue Link after the three years were up.
"Our task is to keep you very engaged," he said. The initiative announced Tuesday was such a feature, and more would be coming in the next two years, he said.
"Our alliance with Verisk will enable new value-added services for our customers," Hyundai digital planning and connected operations director Manish Mehrotra said in a statement.
More information:
"Hyundai Motor America Selects Verisk For Usage-Based Insurance"
Hyundai, April 17, 2018
Verisk Data Exchange claims webpage
Images:
A Hyundai vehicle connects to its Blue Link connected car service. (Provided by Hyundai)
A display advertises the Verisk Data Exchange at the 2017 TU-Automotive Connected Car Insurance conference. (John Huetter/Repairer Driven News)
The Verisk Data Exchange's potential role in claims is show on this slide at the 2017 TU-Automotive Connected Car Insurance conference. (Verisk slide; photo by John Huetter/Repairer Driven News)
Hyundai celebrated five years of its crash-detecting service Blue Link in 2016. (Provided by Hyundai)
Share This: