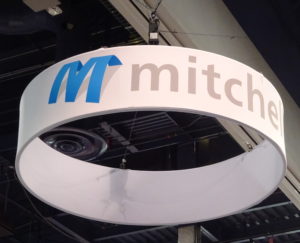 Mitchell on Thursday said its transition to ownership by Stone Point Capital should be relatively uneventful for the company and its customers and business partners.
The company announced earlier that day that owners KKR and Elliott Management had agreed to sell their equity position to Stone Point for an unspecified amount. The deal was slated to close this quarter.
Mitchell corporate Vice President Jennifer Forman said the estimating provider would continue to operate as it had been, run by the same executive team led by CEO Alex Sun.
"Just as with transitions in the past, Mitchell's Executive Leadership Team remains the same, as does our vision and strategy," she said in a statement. "We are confident that nothing will change operationally or strategically. Our existing relationships with customers and partners will continue and will not be affected by this capital transition."
Mitchell has 2,400 employees and processes transactions for more than 300 insurers, 30,000 auto body shops and more than 65,000 pharmacies annually.
The Wall Street Journal in February 2017 reported that KKR was exploring a sale valuing Mitchell at between $2.5-$3 billion, plus debt, after buying the company for $1 billion in 2013 from Aurora Capital Group. It's unclear how much of Mitchell Elliott owned.
"We are proud to be a successful company that has a history of attracting high quality investors, and we are pleased to have identified Stone Point as our new capital partner—one that is greatly aligned to our strategy and commitment to the industry," Forman said. "Stone Point Capital sees the great value we have created at Mitchell, a result of our investing in our people, products and services—and focusing on the value we deliver to our clients.
According to the Wall Street Journal, Stone Point was the latest in more than a decade of private equity leaders for Mitchell. Hellman & Friedman bought it in 2000 and sold it to Aurora Capital Group and General Electric Pension Trust for $400 million in 2007, who in turn sold it to KKR for $1 billion in 2013, the newspaper reported.
"Mitchell has a very positive record of transitioning between capital partners and driving new value for our employees, customers and shareholders," Forman said. "That is the case here. We look forward to working with Stone Point, which supports and shares our commitment to investing in product innovation, our culture, and enhanced partnership with our clients."
More information:
"Mitchell Secures New Investment Partner in Stone Point Capital in its Continued Commitment to Growth and Innovation"
Mitchell, Feb. 26, 2018
"Mitchell International, Developer of Insurance-Claims Software, Exploring a Sale"
Wall Street Journal via Dow Jones Newswires, Feb. 15, 2017
Featured image: Mitchell's logo is seen above the SEMA 2017 floor. (John Huetter/Repairer Driven News)
Share This: